Warm spicy pears topped with a sweet buttery crumble and finished off with a delicious dollop of freshly whipped vanilla cream.
We were very fortunate to receive these delightful complimentary Chasseur Macaron Mini Cocottes from Everten. Everten is an Australian online business selling the most comprehensive range of branded kitchenware products at very competitive prices. You can find the Chasseur Macaron Mini Cocotte 4 Piece Set here.
This is an easy dessert to make, all the ingredients can be found in a well-stocked pantry and fridge. The sweet pears are spiced with ginger and cinnamon, and I've used my trusted crumble topping recipe which adds a lovely crunch. I've added a hint of vanilla to the whipped cream to finish it off, but you could serve it with hot custard if you prefer.
Tips on How to Make
Drain the pears and place them into a large bowl, add the spices and sugar and toss well to combine. Roughly cut into bite-size pieces and arrange equally into four oven-safe dishes or one large shallow dish.
Crumble Topping
The Thermomix comes into its own when making crumble topping. It's so simple, all you do is weigh in the chilled butter, flour and sugar to the mixing bowl and mix for between 15-25 seconds until it resembles wet sand.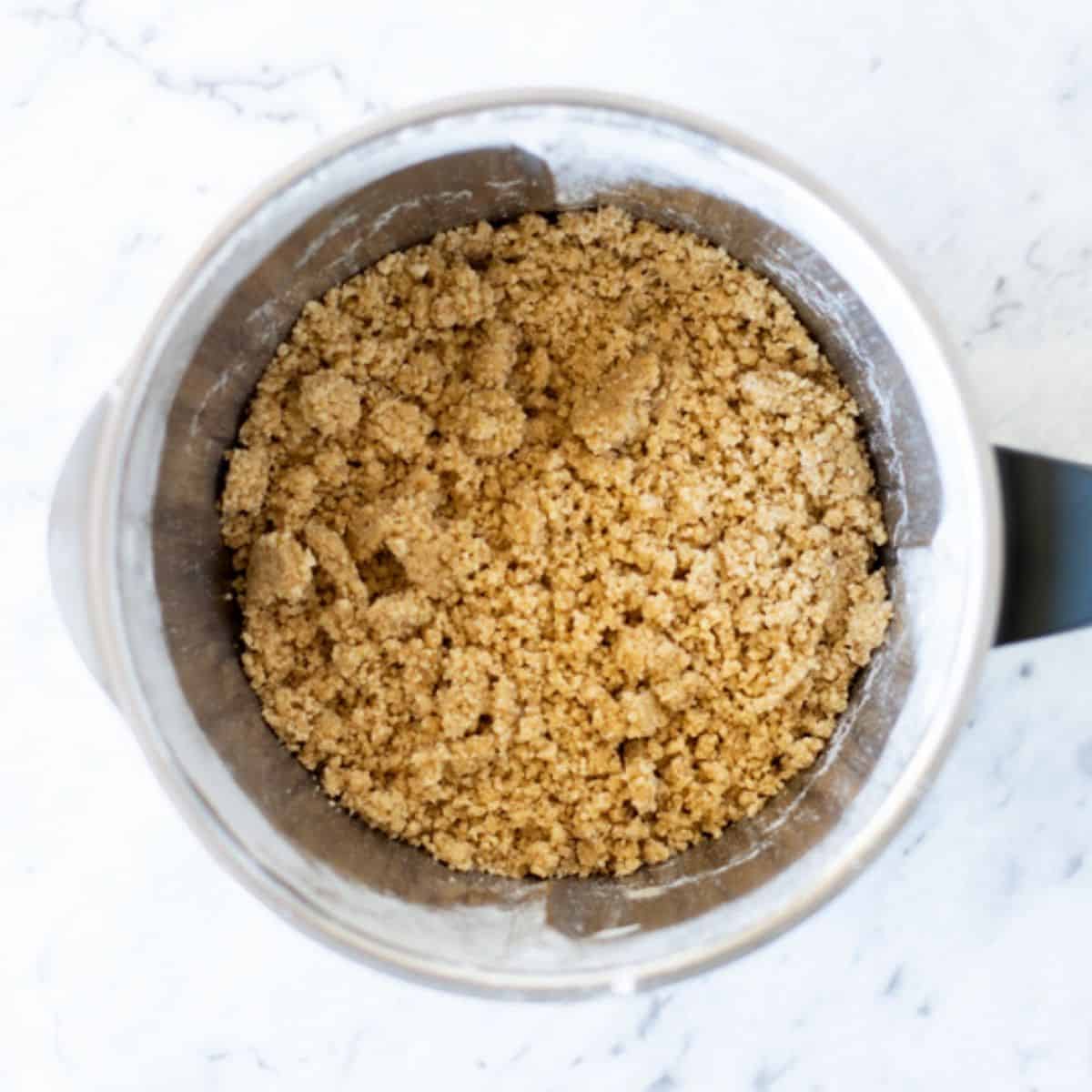 Scatter the crumble mixture over the pears and press down slightly with the back of a fork. Bake in the oven for 35-45 minutes until lightly golden on top and the pears start to bubble underneath. This tastes best straight from the oven but can be eaten cold the next day or reheated in the microwave.
To Make Ahead and Freeze
Make the crumble, cover and freeze before baking. Defrost it overnight in the fridge and then bake as usual.
More Thermomix Crumble Recipes
Apple Crumble
Rhubarb Crumble
Apricot Crumble
Blackberry & Apple Crumble
More Cozy Thermomix Desserts
Sticky Date Pudding
Chocolate Pear Pudding
Lemon Delicious
Lemon Tart
Rhubarb Frangipane Tart