This Thermomix Rhubarb Frangipane Tart is super easy to make. The buttery sweet shortcrust pastry is filled with a soft and chewy almond filling and topped with fresh seasonal rhubarb.
This dessert takes a little time to put together but is worth it. Making sweet shortcrust pastry in the Thermomix is easy and I've included step by step photos below. Once the pastry is made and cooked, it takes less than five minutes to make the frangipane filling in the Thermomix. I've used fresh rhubarb for this recipe but you could add any fruit you like that's in season.
You can serve this Rhubarb Frangipane Tart warm from the oven with some freshly whipped cream or piping hot custard. It also keeps in the fridge for a day or two and can be enjoyed as an afternoon treat with a cup of tea.
To Make the Sweet Shortcrust Pastry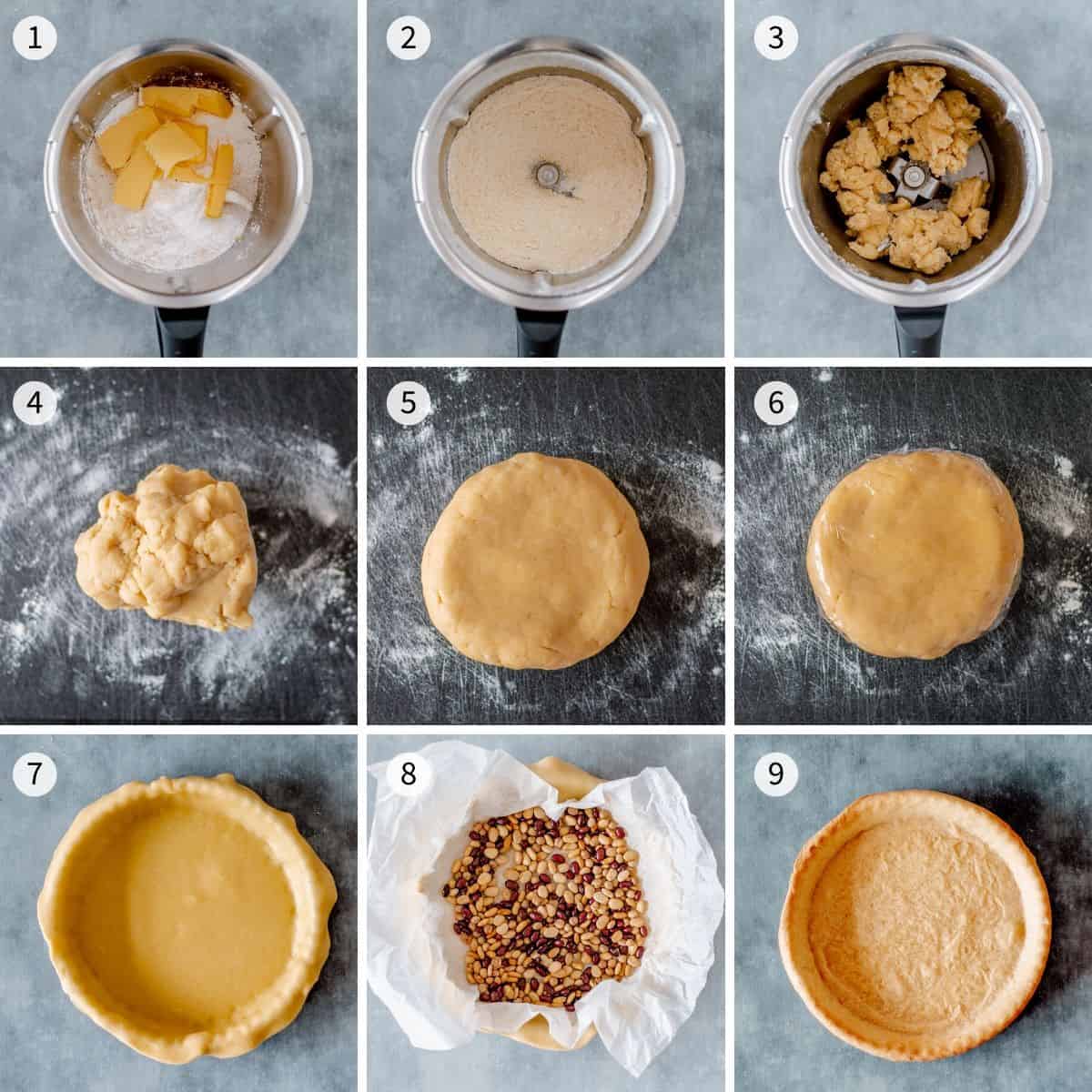 To make the frangipane filling, just mix the butter, caster sugar, ground almonds and egg gently in the Thermomix. Spoon the mixture over the tart shell and top with the rhubarb. Rhubarb shrinks when cooked so you could probably get away with adding more than I did in the photo below!
Bake in the oven for 30-40 minutes until golden brown then carefully trim the pastry edges whilst cooling in the tin.
If you buy rhubarb in a big bunch, any leftover can be used to make Thermomix Rhubarb Crumble.
Substitutes for Rhubarb
Most fruits work well in a frangipane tart such as these popular alternatives:-
Fresh or tinned pear halves
Nectarines
Fresh figs
Raspberries
Blackberries and apple
Apricots
Cherries
Plums
You Might Also Like
Sticky Date Pudding
Rhubarb Crumble
Apple Crumble
Lemon Delicious
Chocolate Pear Pudding