Deliciously soft and fluffy Thermomix Cinnamon Rolls drizzled in a simple white icing. They taste fantastic with a morning coffee and also for afternoon tea or dessert.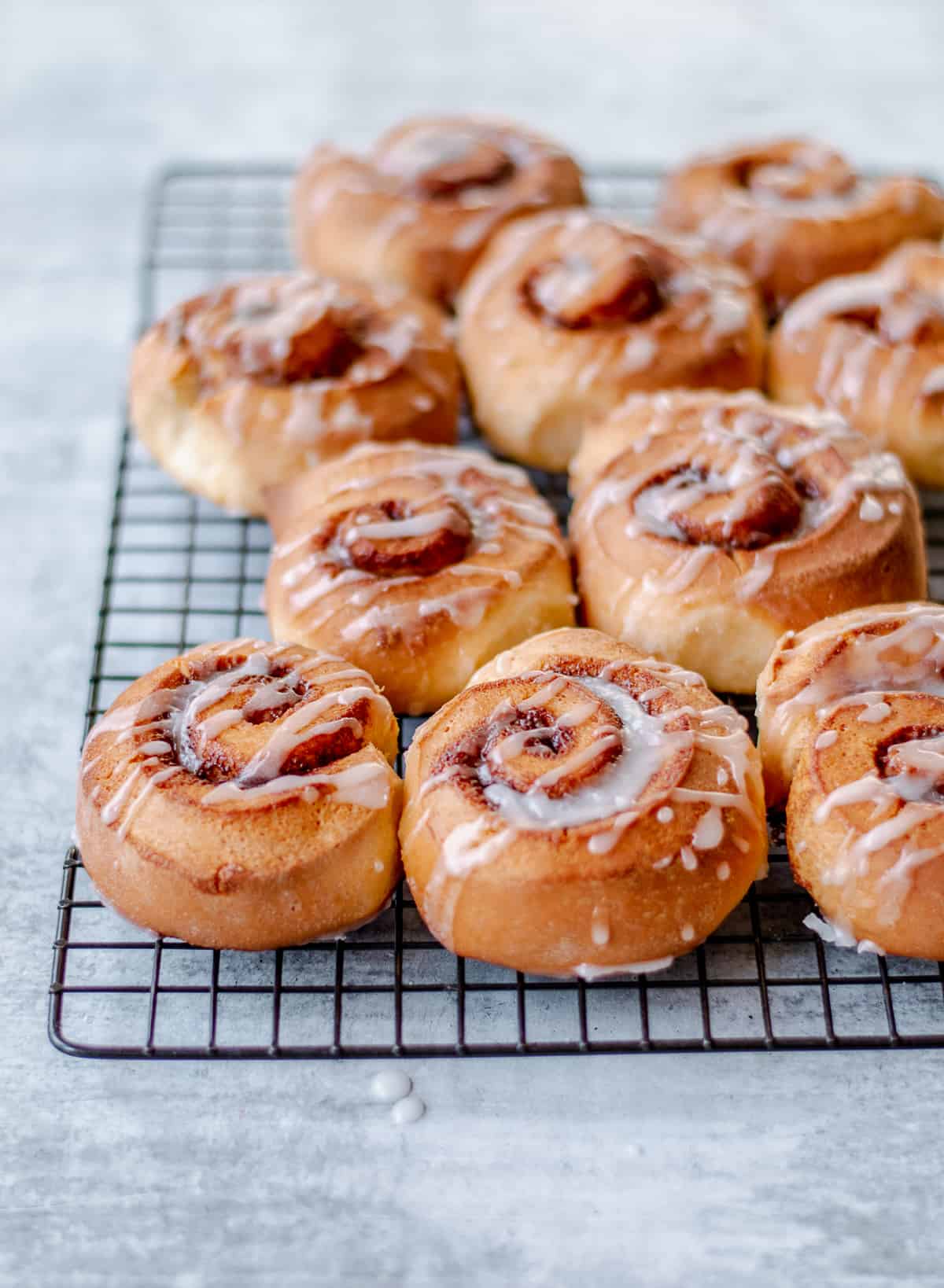 Cinnamon Rolls are also known as Cinnamon Buns, Cinnamon Scrolls, Cinnamon Danish and Cinnamon Swirls. They originate from Scandinavia, and each country has its own name for it. In Sweden it's called kanelbulle, in Denmark, it is known as kanelsnegl, in Norway, it is known as Skillingsboller, Kanelbolle and Kanelsnurr. In Finland, it is known as korvapuusti. (thanks to Wikipedia for this!). There is even a National Cinnamon Roll day on October 4th each year!
These melt in your mouth rolls are just like the traditional cinnamon rolls that are filled with a cinnamon-sugar butter filling. Not great for the waistline but good to indulge now and then. I've used a simple white icing for the topping. Still, another option would be to top them with a cream cheese frosting which is how they are typically served in North America.
They are great to make at the weekend when you have lots of time on your hand as they take about 3½ hours from start to finish due to the 3 rising times.
Tips on How to Make
Step 1-2: Start by making the dough in the Thermomix then leave in a warm place to rise for 1½. Once risen, knock back the dough and leave to rise again for another ½ hour.
Step 3: Make the cinnamon filling in the Thermomix by mixing sugar, cinnamon and butter together until smooth.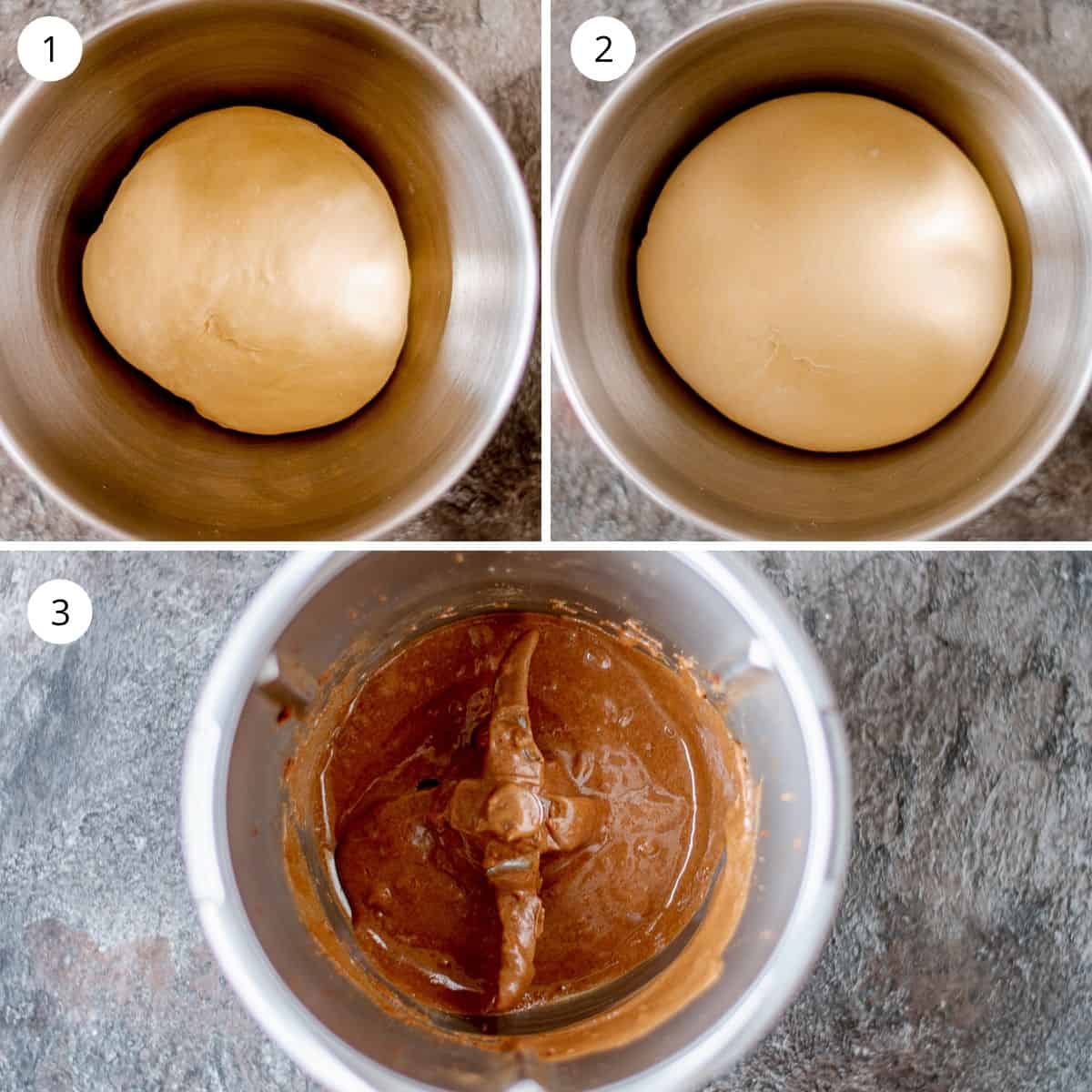 Step 4-5: Roll the dough into a large rectangle measuring approximately 23cm x 38cm then spread over the cinnamon mixture with a knife or spatula.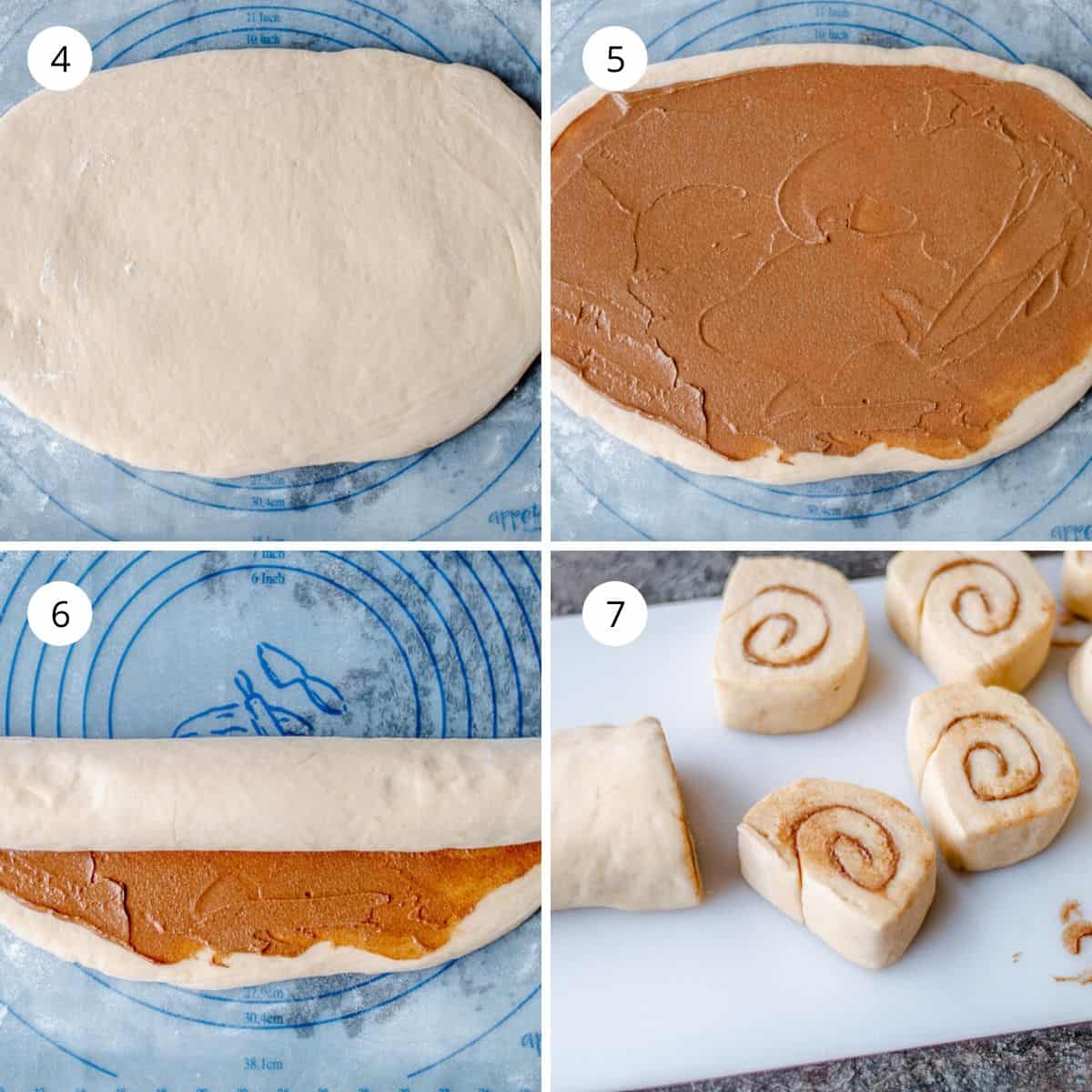 Step 6-7: Roll the dough into a log starting with the long end then cut a cm off each end first - this is because the ends won't have as much cinnamon filling in them. Then cut the log into 12 pieces. For precise results, I find it easy to cut the log into 3 equal pieces first then cut each piece into 4, so you have 12. Another tip is to dip the knife in flour and cut the log as if you're slicing a loaf of bread. This helps to retain the round shape, so it doesn't get squashed. If the rolls do become a little squashed, form each one into a rounded shape with your hands.
Step 8-9: Preheat the oven and lay the rolls swirled side up on a baking tray allowing 2-3cm between each one and leave to rise again for ½ hour whilst the oven is heating up. Bake in the oven for 25-30 minutes until lovely and golden then drizzle with icing.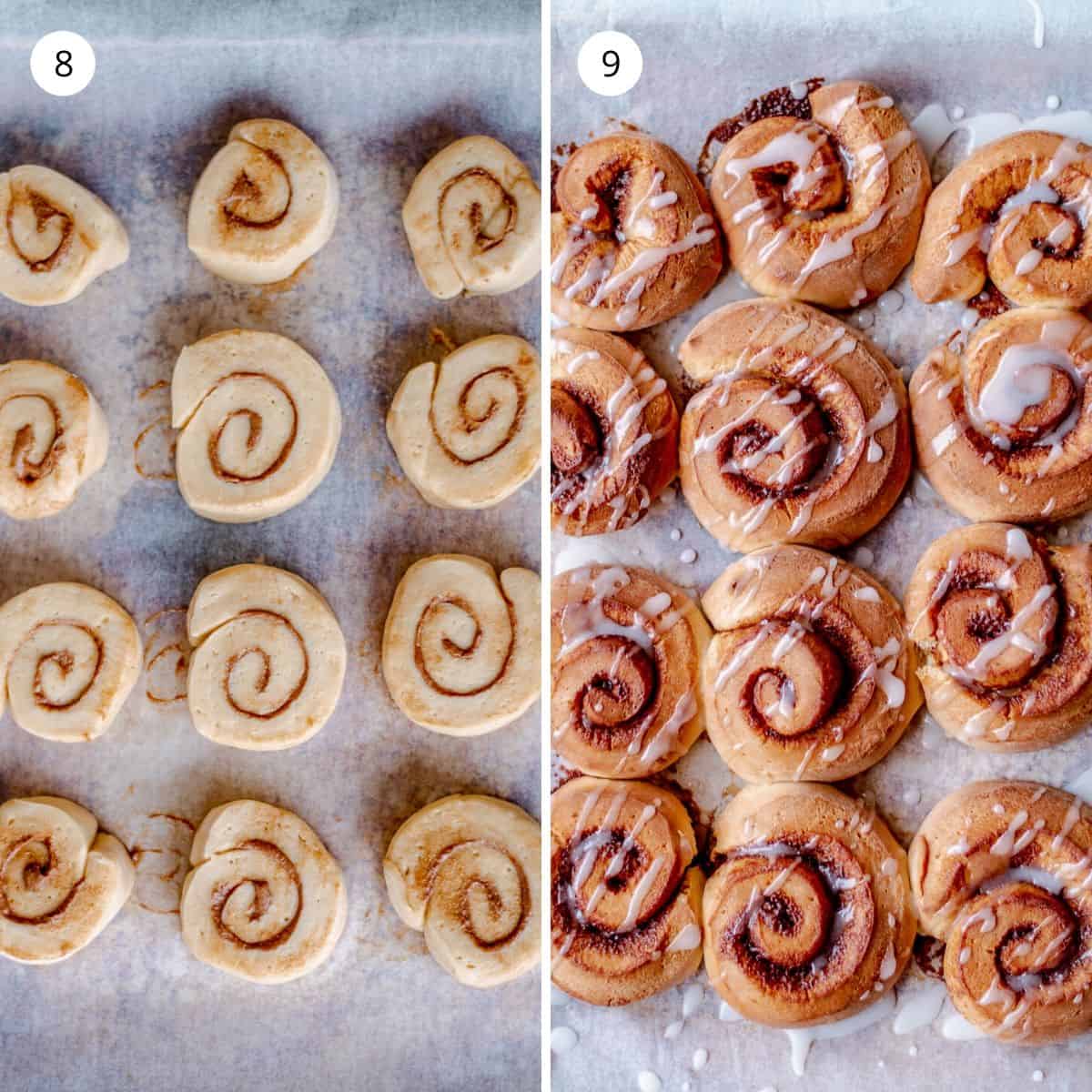 Top Tip
A lot of Cinnamon Roll recipes call for a specific size tin to bake them in - either a round shape or rectangle. I personally don't own one big enough so have just used a large baking sheet and they have come out just fine!
Additions
You could add some dried fruit or some chopped nuts to the mix.
To Make Ahead and Freeze
I've only made these Cinnamon Rolls fresh. If you would like to make ahead and freeze them, then The Spruce Eats has a helpful article on different ways to freeze them before and after they've been baked. You can read the article here.
You Might Also Like
Chocolate Brownies
Classic Scones
Lemon Blueberry Scones
Traditional Shortbread
Chocolate Chip Cookies