A fail-proof recipe for Traditional Egg Mayonnaise which takes a couple of minutes to make in the Thermomix. It's tastier and cheaper than store-bought versions which are often full of additives and preservatives.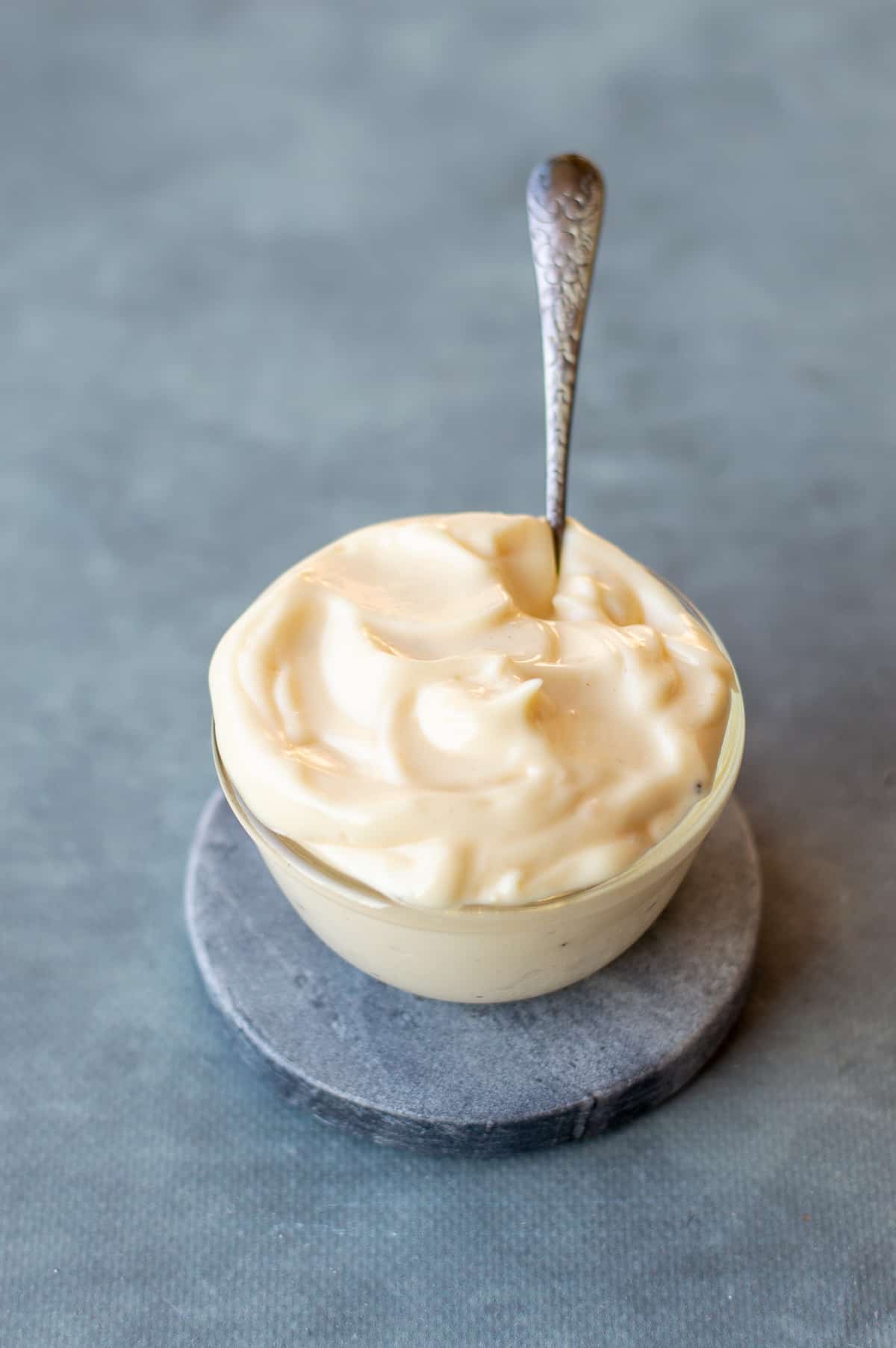 I can't believe it's taken me almost four years to discover how to make good old fashioned mayonnaise in the Thermomix! I wish I had tried it sooner as it's so easy and would have saved a few pennies on store-bought versions.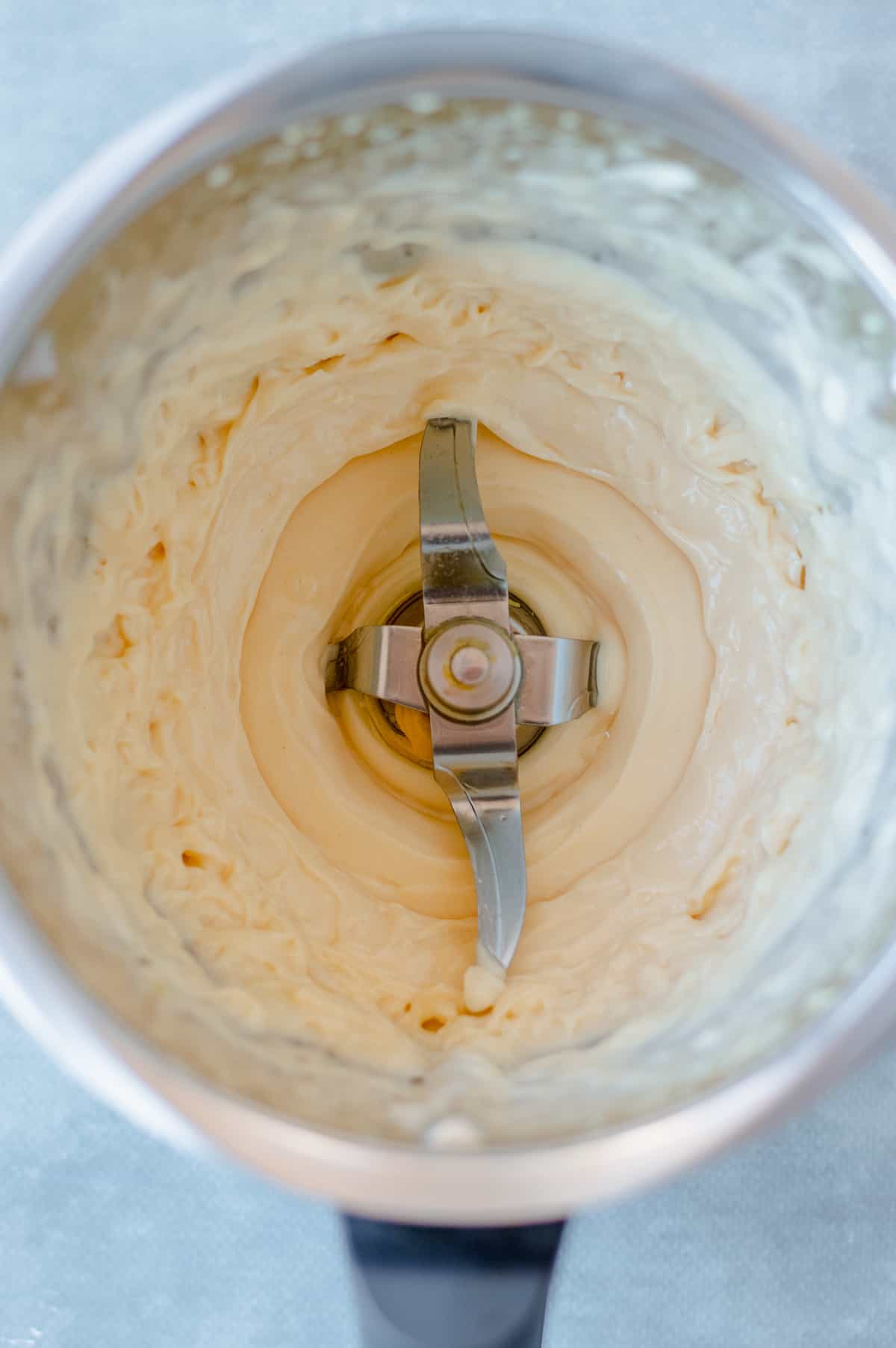 This version of mayonnaise is made with whole eggs as opposed to just the yolks. There are a few variations of homemade mayonnaise to try but in general, I think the main thing to get right is the mustard to lemon juice/vinegar ratio and it's easy to adjust the flavour if it turns out a bit bland.
Troubleshooting
If the mayonnaise curdles, it's usually because the oil was added too fast. To rescue it, try gradually adding 1 tablespoon of boiling water and blend for 30 sec/speed 4 until the mayonnaise emulsifies again.
Variations
Sriracha Mayonnaise: For a spicy kick, add 1-2 tablespoons of Sriracha and one clove of minced garlic to the mayonnaise and stir to combine.
Aioli: Add two cloves of crushed garlic to the base mayonnaise. If raw garlic is not for you, roast the cloves and add the garlic in the form of a paste.
Lemon Mayonnaise: Add 2-3 teaspoons of finely grated lemon rind.
How to Store
The mayonnaise can be stored in an airtight container in the fridge until needed and it's best to consume within a couple of weeks.
You Might Also Like
How to Make Butter in the Thermomix
Whipping Cream in the Thermomix
Creaming Butter & Sugar in the Thermomix