These soft and fluffy Thermomix Bread Rolls are so easy to make and taste amazing straight from the oven.

Everyone needs a bread roll recipe in their repertoire and these make fantastic dinner time rolls. They're light and fluffy, more economical than store-bought ones and it's good to know exactly what's in them.
I'm a beginner when it comes to bread making but this recipe is fail proof. One of the things that won me over when buying a Thermomix was its ability to knead dough in lightning speed.
I know some people find it therapeutic to knead by hand but if you're in a hurry and don't want tired arms then the Thermomix can do it all for you in just 2 minutes. If you follow my tips you'll get the perfect light and fluffy bread rolls every time.
How to make Thermomix Soft Bread Rolls
Firstly add the water and yeast to the mixing bowl and heat gently for 1 min/37°/speed 1. Then add all the other ingredients and mix for 10 sec/speed 6 and then knead for 2 minutes. I always add the salt last as it can kill the yeast.
The dough should be quite sticky - this is very important otherwise the roll will be dense. Be prepared to wash your hands!
Turn the sticky dough out onto a very lightly floured board and roll it into a ball. Place in a large bowl, cover with a tea towel and leave to rise for an hour in a warm spot. It should rise to double the size if not then leave a bit longer. (This does depend on the climate).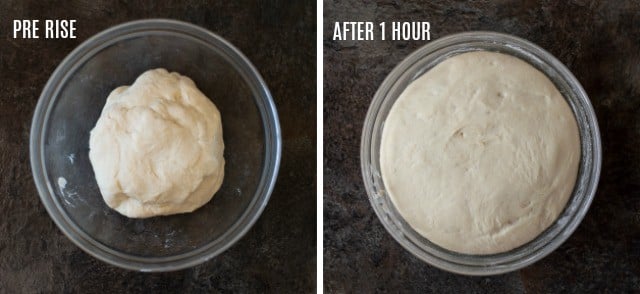 After the first rise, knock the air out of the dough gently and shape it back into a ball. To make eight rolls, cut the dough in half, then into quarters and lastly into eights. Take each piece of dough and form it into a ball. I find that pinching the corners together like a money bag then flipping it over so the smooth side is on top to be the best method.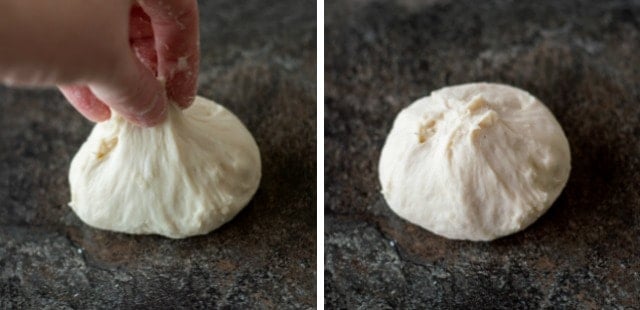 Arrange the balls onto a baking tray lined with baking paper and leave to rise again for one hour.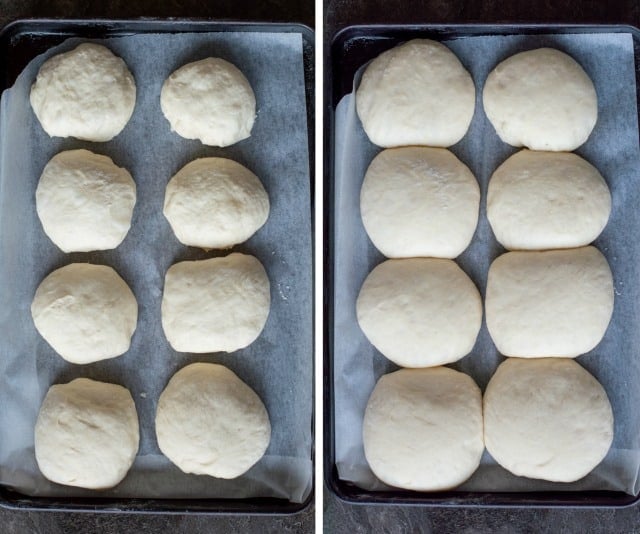 Once they have beautifully risen, bake in the oven for 16-18 minutes until lovely and golden.
These taste best freshly eaten on the day and I love them served with one of my favourite Thermomix Soups:-
Pumpkin Soup with Chilli & Ginger
Roasted Tomato Soup
Carrot & Coriander Soup
How to Freeze Bread Dough
To freeze bread dough, let the dough rise once then knock it back and shape into rolls. Freeze on a baking tray lined with clingfilm or baking paper and once frozen you can remove and store in freeze proof plastic bags.
To thaw, place the rolls on a baking tray lined with baking paper and cover lightly with cling film. Leave at room temperature to thaw and rise and then bake as normal.
You Might Also Like These Thermomix Recipes
Cheat's Sourdough
Soft Flour Tortillas
Cheese & Vegemite Scrolls
Pea & Mint Soup
Cauliflower Cheese Soup