A comforting Thermomix Cauliflower Cheese which takes minimal preparation and makes a wonderful accompaniment to a Sunday roast.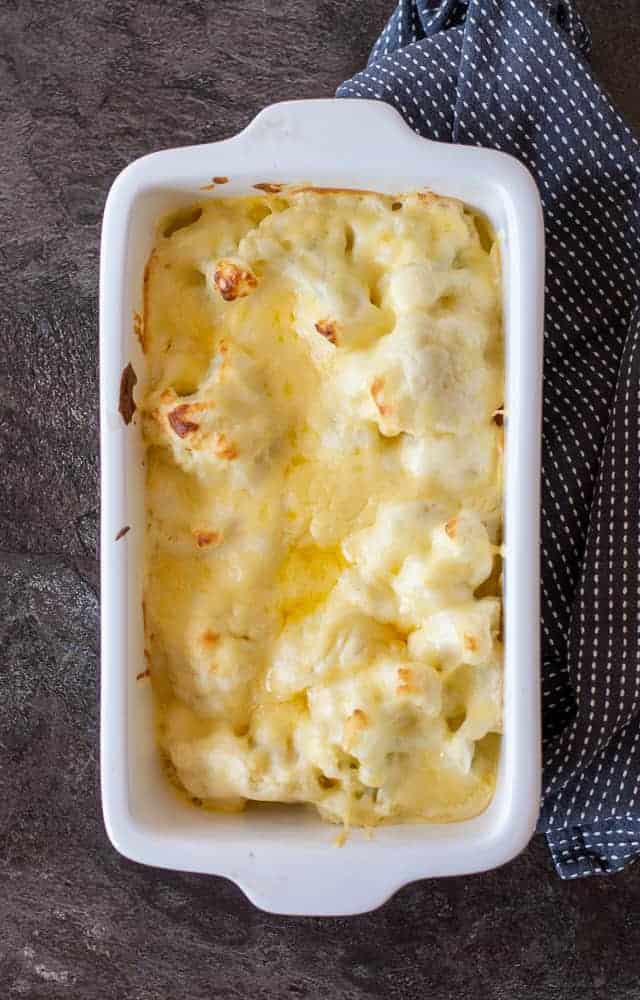 Making Cheese Sauce in the Thermomix was one of the first things I learned back in 2014 and is still one of the most popular recipes I make today.
It saves a lot of time and effort and is guaranteed to be free of any dreaded lumps. There are many possibilities with Cheese Sauce but for me, Cauliflower Cheese is what I use it for the most.
Steaming cauliflower florets in the Varoma takes about 25-30 minutes so I use the quick method of boiling them on the stove. I usually do this for about 5-6 minutes until slightly soft but still a little raw inside as they will continue to cook in the oven and there nothing worse than soggy cauliflower!
Whilst the cauliflower is boiling away on the stove, you can get on with making the cheese sauce. Once everything is ready, just assemble and bake in the oven for 15 minutes until the cheese melts and starts to bubble.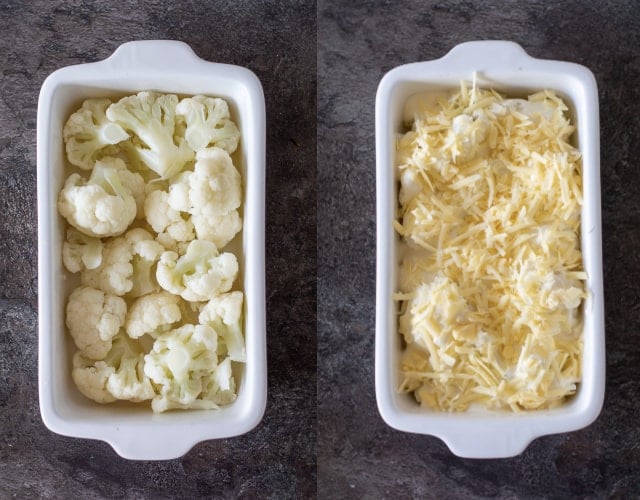 Cauliflower Cheese can be served as a side dish with anything or it's equally as nice on its own or with some crusty bread. Any leftovers can be stored in the fridge for a few days.
More Cauliflower Recipes
Cheesy Cauliflower Soup
Cauliflower Rice