This heartwarming Thermomix Cheesy Cauliflower Soup can be on the table in under thirty minutes. It's deliciously creamy, comforting and perfect for a chilly day.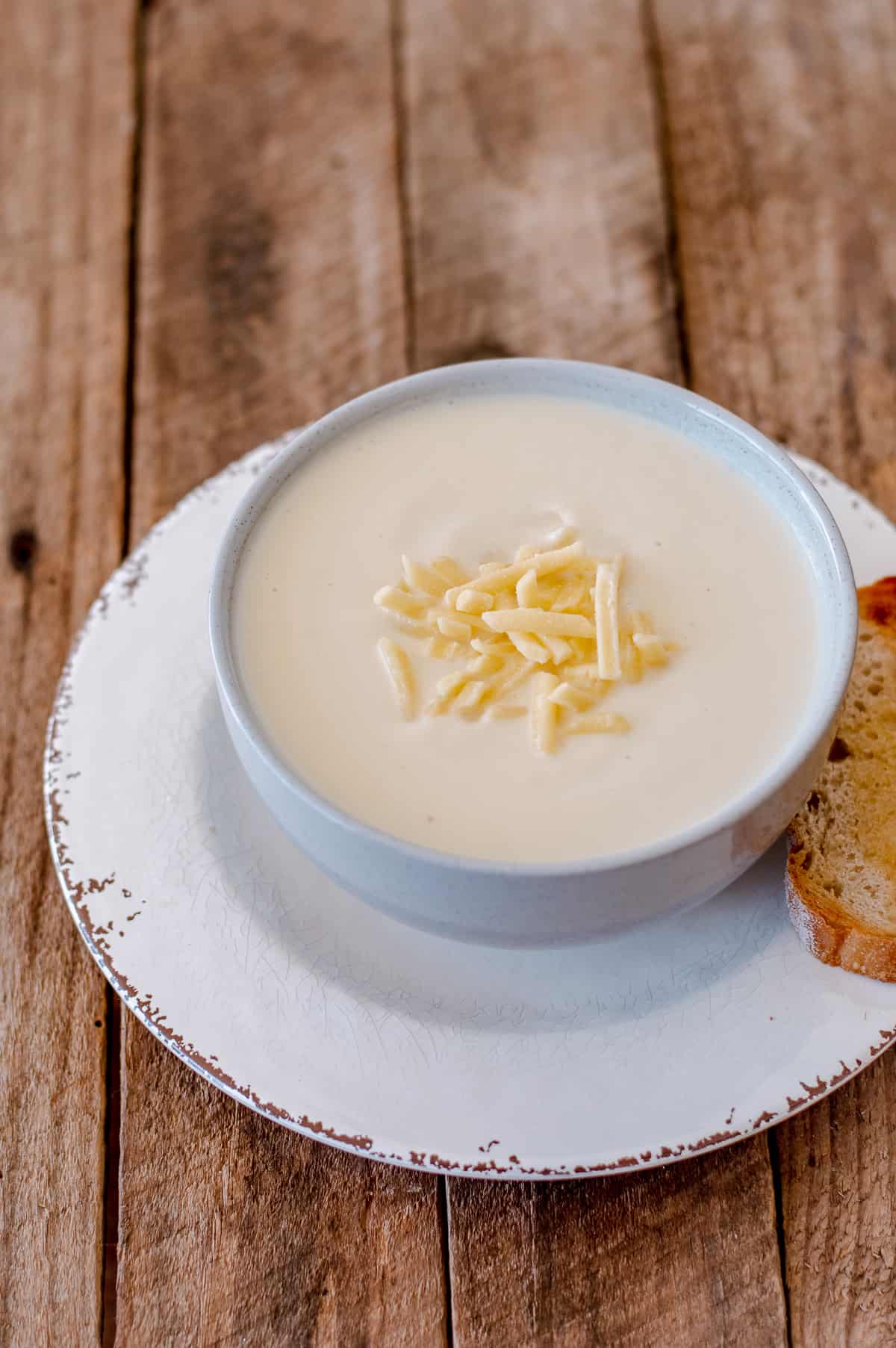 This Cheesy Cauliflower soup is our new favourite soup at the moment. The simple ingredients are cauliflower florets, garlic, cream, Parmesan, butter, cheddar cheese and vegetable stock.
In recent days we've been taking advantage of cauliflowers being on special at the supermarket. We have also made some tasty cauliflower cheese and cauliflower rice.
As I'm English, a good vintage cheddar makes all the difference. Mersey Valley Cheddar which you can buy in Coles and Woolies is my current favourite. It has a lot of bite and is crumbly enough to melt into the soup.
I love the convenience of using the Thermomix to make soups from scratch. You can set and forget whilst getting on with other jobs (or lying on the couch), and there is less washing up.
The Best Soup Stock
For this recipe, I've used Massel vegetable stock cubes dissolved in hot water as I love the taste and convenience. If using the Thermomix vegetable stock concentrate, 1 tablespoon equates to 1 store-bought stock cube. If using cold stock from a carton such as Campbells, just increase the cooking time by 5-10 minutes.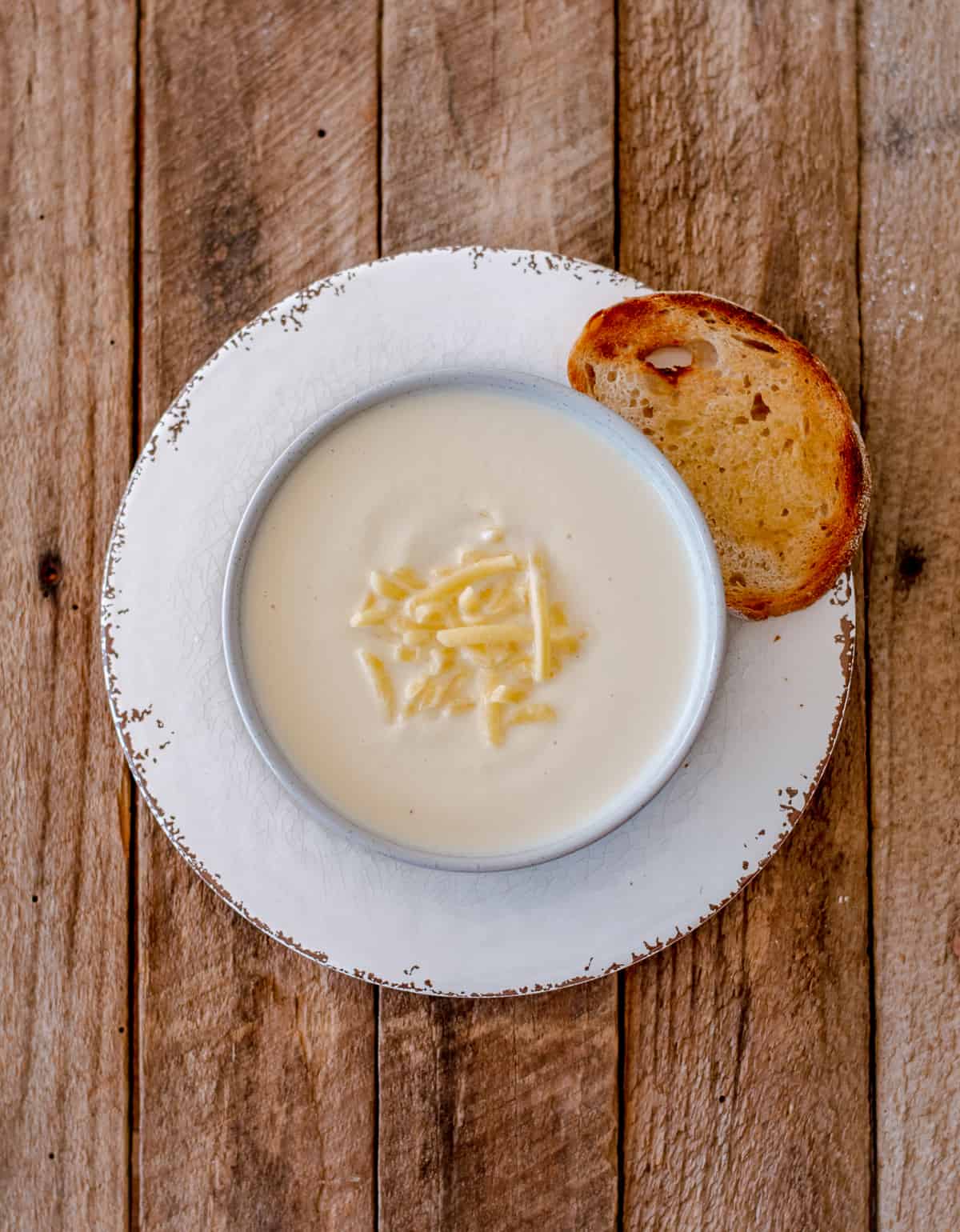 I love it served with some crusty sourdough or my Thermomix soft bread rolls. If you're a cheese lover like me, you could also have it with a grilled cheese toasty for a substantial meal.
Make It Different
Try adding some grilled bacon on top or some croutons.
To Make Ahead
This soup will last up to three days in the fridge in an airtight container. Because it contains cream, it's best not to freeze it as the cream will separate, resulting in a grainy texture.
You Might Also Like These Other Thermomix Soups
Roasted Tomato Soup
Creamy Tomato & White Bean Soup
Pumpkin Soup with Chilli & Ginger
Celeriac, Parsnip & Thyme Soup
Pea & Mint Soup
Carrot & Coriander Soup