Making Thermomix Focaccia Bread is surprisingly simple and tastes amazing with a drizzle of olive oil and sea salt on top.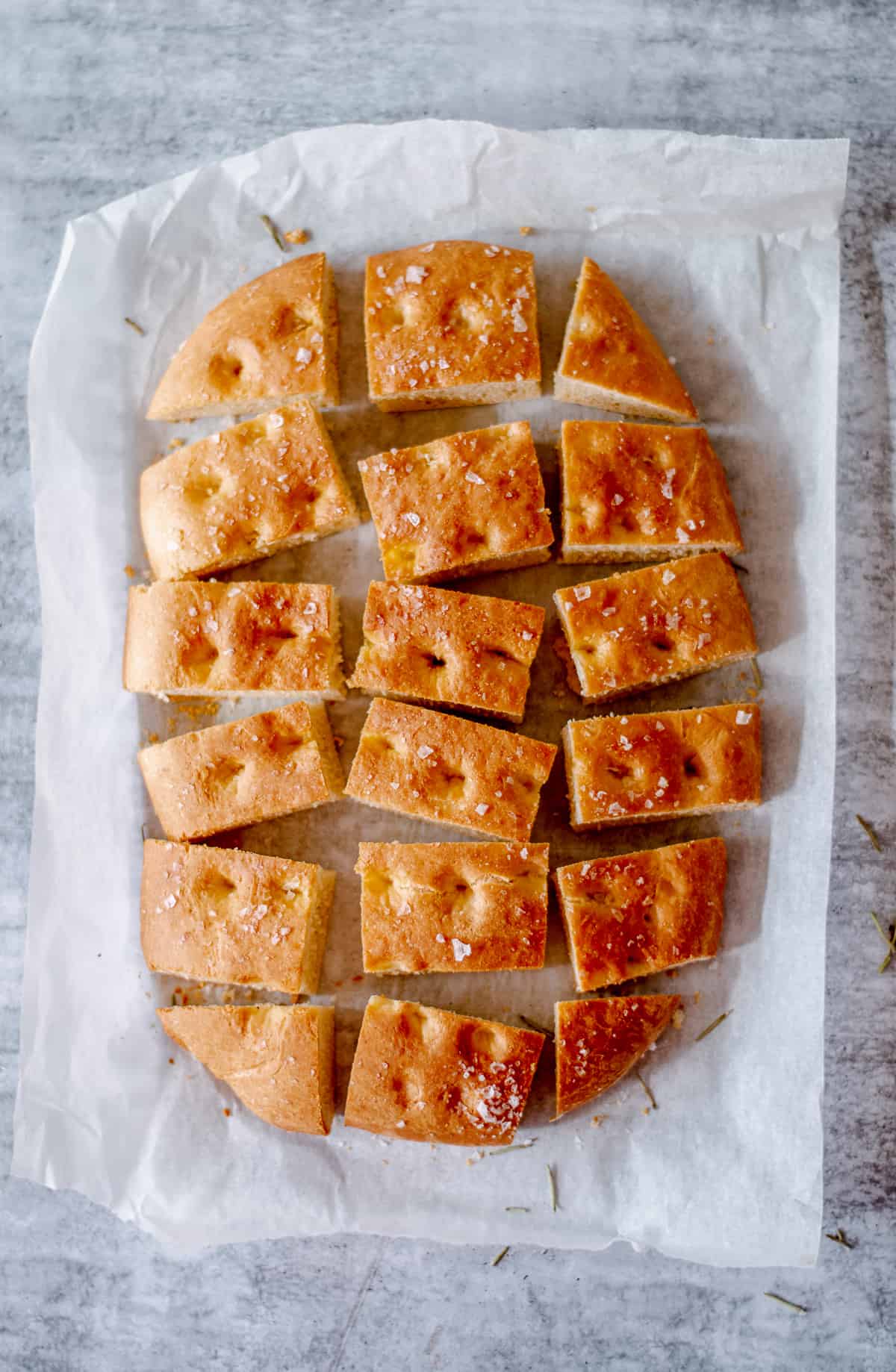 Focaccia is one of life's little luxuries. This olive oil drenched Italian bread can be jazzed up will all sorts of delicious toppings such as olives, sun-dried tomatoes, garlic, shredded cheese, caramelized onions and herbs.
For this recipe, I've kept it simple using extra virgin olive oil and sea salt. Fresh rosemary also makes a lovely addition and I often use it when I have some on hand.
As with all Thermomix bread, the ability to knead the dough quickly without much effort is gratifying. I agree that kneading the dough by hand is therapeutic but if you're in a rush and feeling tired then it's nice for the Thermomix to do the hard work.
How to Make
Focaccia dough is made up of bread flour, water, yeast, salt and olive oil. Once it's made in the Thermomix, it requires two rises so a little patience is required.
The first rise takes approximately one hour until the dough is doubled in size. Then it's knocked back, stretched and spread out onto a baking tray. You don't need to own a certain size tin to make this recipe, it can take on any shape of its own and I think it looks more rustic that way.
Once it's risen for the second time, my favourite part is forming dimples in the dough with my fingertips. Then to achieve that lovely golden crust, brush generously with a mixture of olive oil and water and sprinkle with sea salt. If you wanted to add rosemary, just insert a couple of leaves into each dimple.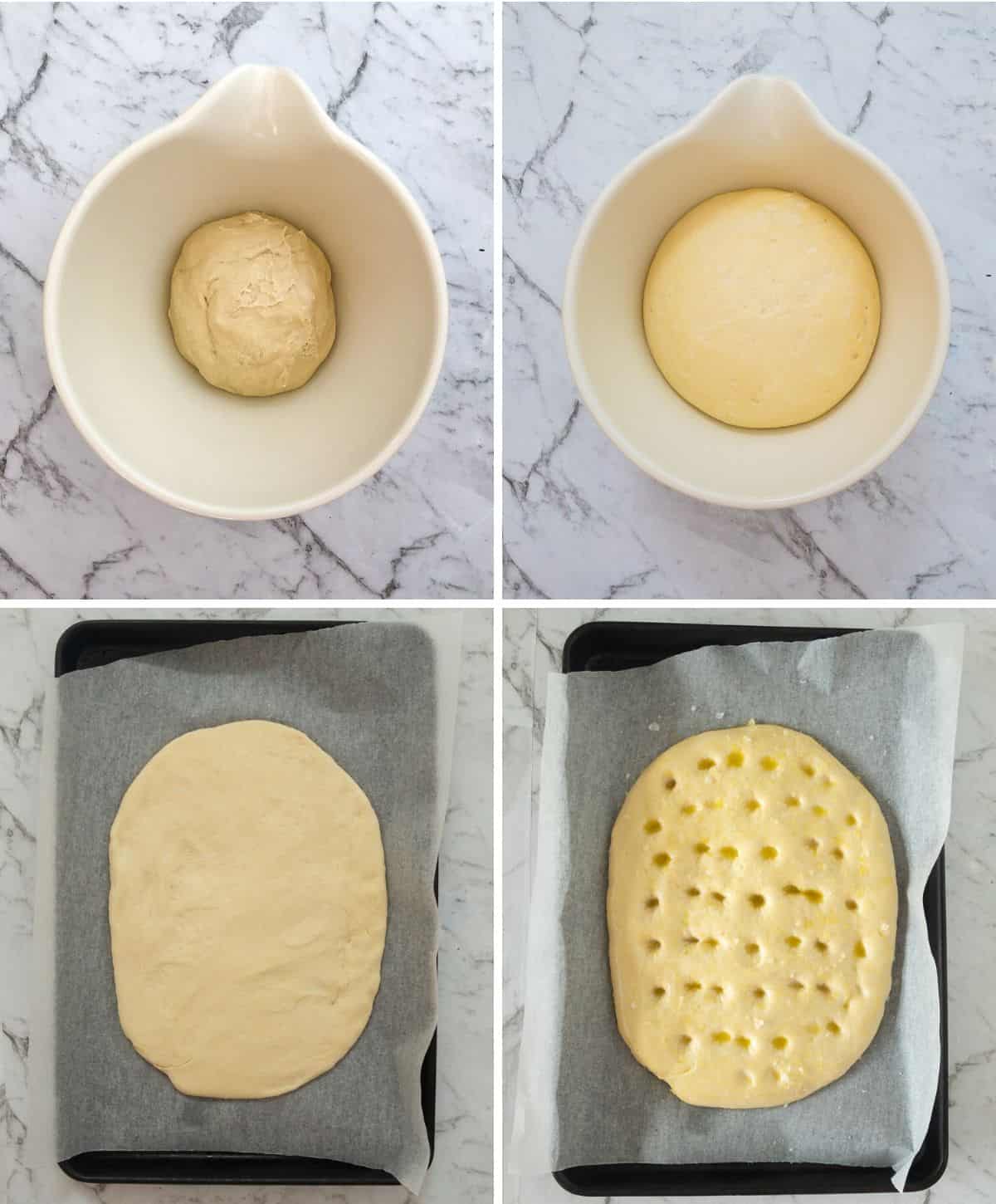 I love my focaccia freshly baked from the oven with an extra drizzle of extra virgin olive oil. It also pairs brilliantly with pasta dishes to soak up the extra sauce. You could also serve it with a nourishing bowl of soup for a meal in itself.
To Make Ahead
Focaccia bread tastes best fresh the day it's made but any leftovers can be wrapped up tightly and frozen. You could also make the dough ahead and keep it covered in the fridge for a few days then when it's time to bake, shape it and let it rise for a second time.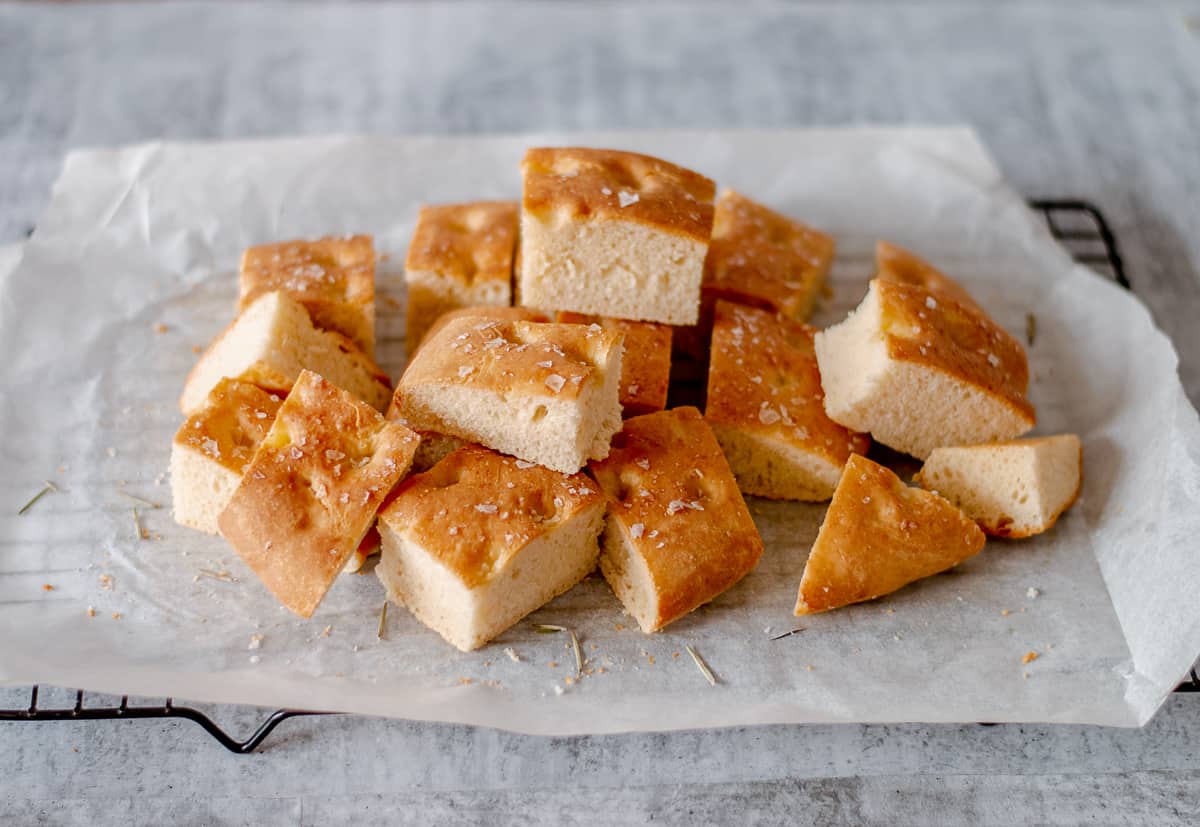 More Homemade Bread Recipes
Soft White Bread Rolls
Cheat's Sourdough
Soft Flour Tortillas
Thermomix Naan Bread
Pizza Dough