A super easy recipe for Thermomix Naan Bread made with flour and Greek Yoghurt. They take ten minutes to prepare and taste lovely served with a spicy curry!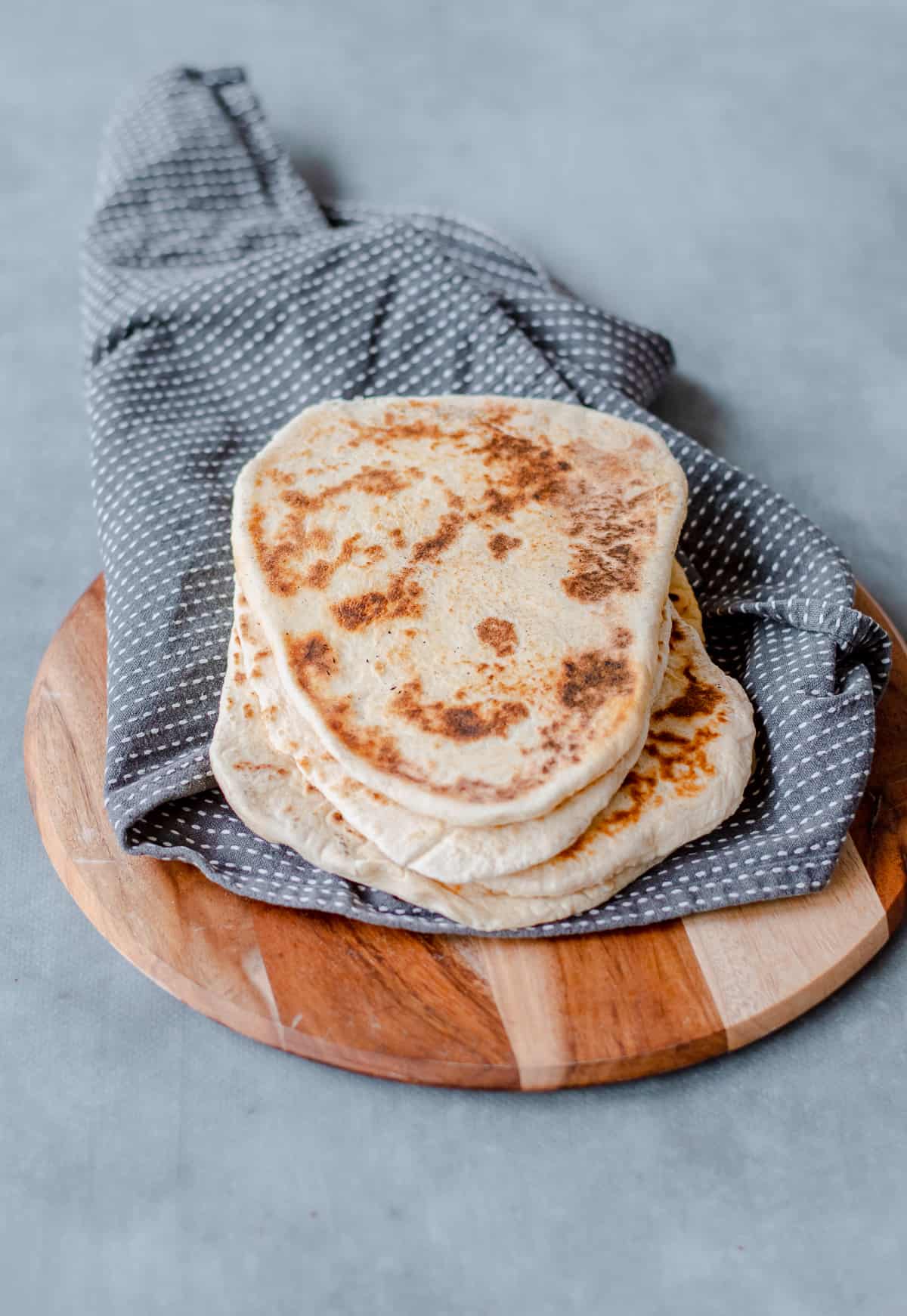 This is such a simple recipe for naan bread and beats anything out of a packet. It's healthy, fresh and free from additives and preservatives.
For this recipe, I've used self-raising flour, Greek yoghurt and a little baking powder. The great thing is you don't have to be an expert at rolling dough as naan bread can be any shape or size!
I love quick and easy it is to make. We always have flour and Greek yoghurt in the house, so it takes no planning and makes an excellent alternative to rice.
How to Make Thermomix Naan Bread
To make the dough, add the flour, yoghurt and baking powder to the mixing bowl and knead for a minute. Then turn out onto a lightly floured surface and shape into a ball. As it doesn't contain yeast, there is no need to leave it to rise so you can just proceed with the next step.
Cut the ball into equal fours then roll them out with a rolling pin to 3mm thick or thereabouts. They don't have to be perfect unless you want to impress.
Finally, when all the naans are rolled out, cook them one at a time in a frying pan on medium to high heat until they start to puff up. They only take a couple of minutes each side and can burn quickly so best to watch them like a hawk.
Alternatives and Variations
If you don't have Greek yoghurt, plain yoghurt can be used instead. I would love to make garlic naan next time with some fresh herbs. Once I have a recipe I'm happy with I will update this post.
Tips for Success
To quickly release the dough from the mixing bowl, turn it upside down and twist the blades in one direction until it falls out.
Roll out all the pieces of dough before cooking so they're ready to go.
When cooking the naan, watch them like a hawk as they burn easily.
There's no need to add cooking oil to the pan.
Keep the cooked naans warm on a plate covered with a tea towel whilst cooking the remainder.
These are best eaten soon after or within a few hours for freshness.
An optional extra is to brush them with butter afterwards just before serving.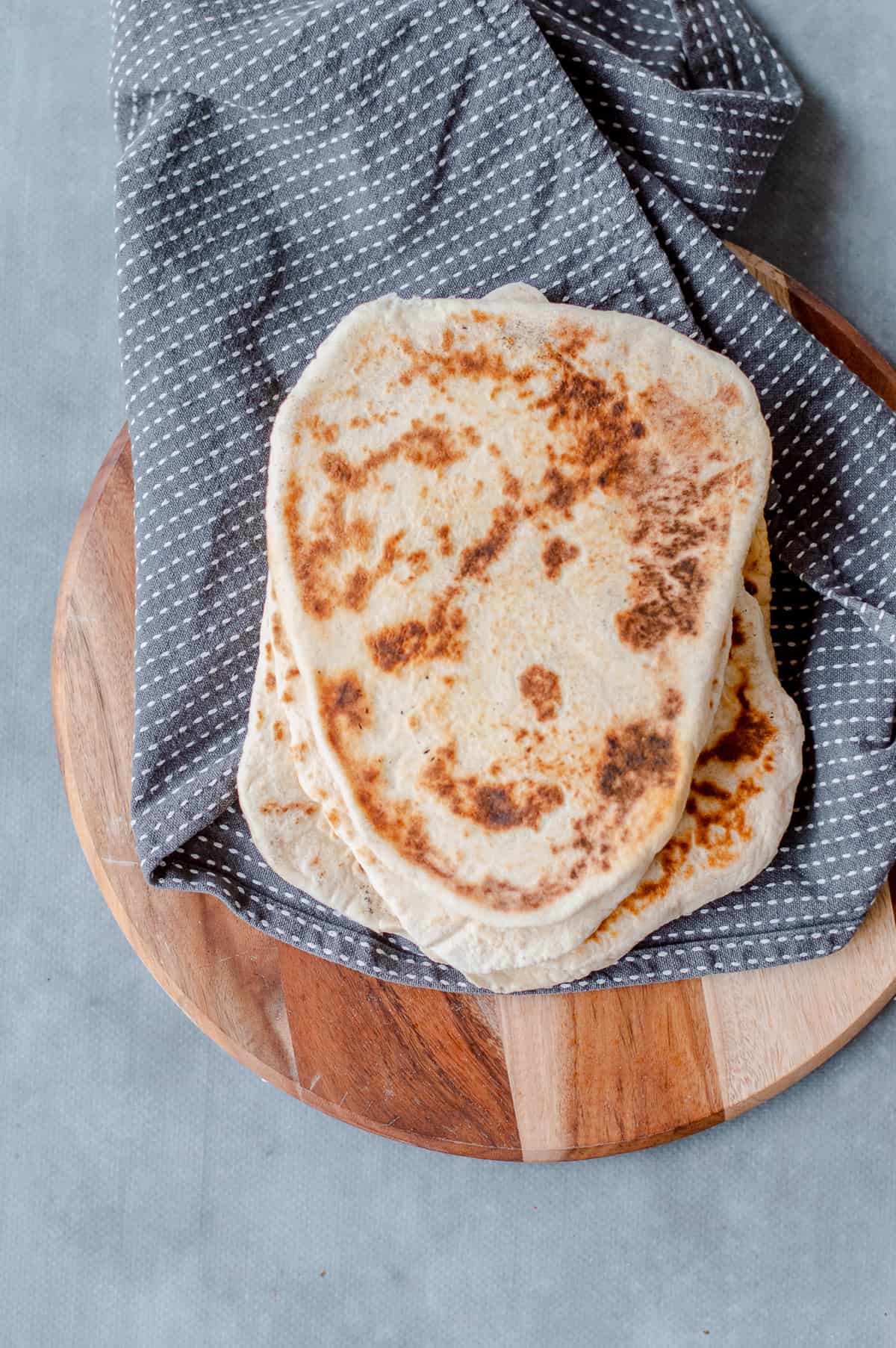 You Might Also Like
Thermomix Mashed Potatoes
Thermomix Soft Bread Rolls
Cheat's Sourdough
Thermomix Flour Tortillas
How to Cook Rice in the Thermomix
Cauliflower Rice