This Thermomix Cauliflower Rice is quick and easy to make and a great alternative to normal rice if you're on a low carb diet.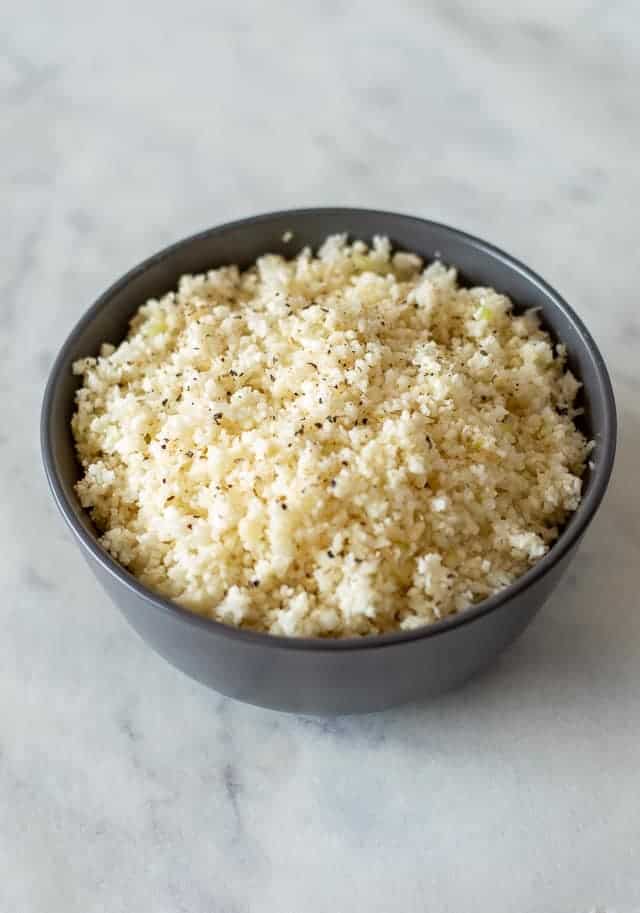 Cauliflower rice is cauliflower that has been pulsed into rice shaped granules. It's fairly bland on its own but when cooked and seasoned with salt, pepper and a little lemon juice it tastes delicious.
You can either cook it gently in a frying pan with a little butter or olive oil for a few minutes or microwave it for 2 - 3 minutes. You could also steam it in the Thermomix for a few minutes but I prefer the microwave method as it's quicker and less lightly to go mushy.
Ways to use Cauliflower Rice
Cauliflower rice is a satisfying and healthy base for many dishes and there is no end to the herbs and spices you can add to jazz it up. You could make Cauliflower Couscous with Middle Eastern spices or a grain free Fried Rice. I love to have it with my Thermomix Vegetarian Chilli for a nutritious meal.
Freezing Cauliflower Rice
You can easily freeze cauliflower rice which is good when cauliflowers are on special at the supermarket. Simply bag the rice up in a zip lock bag, write the quantity and date and them lie them flat in freezer. There's no need to thaw them before cooking, just cook it a little longer.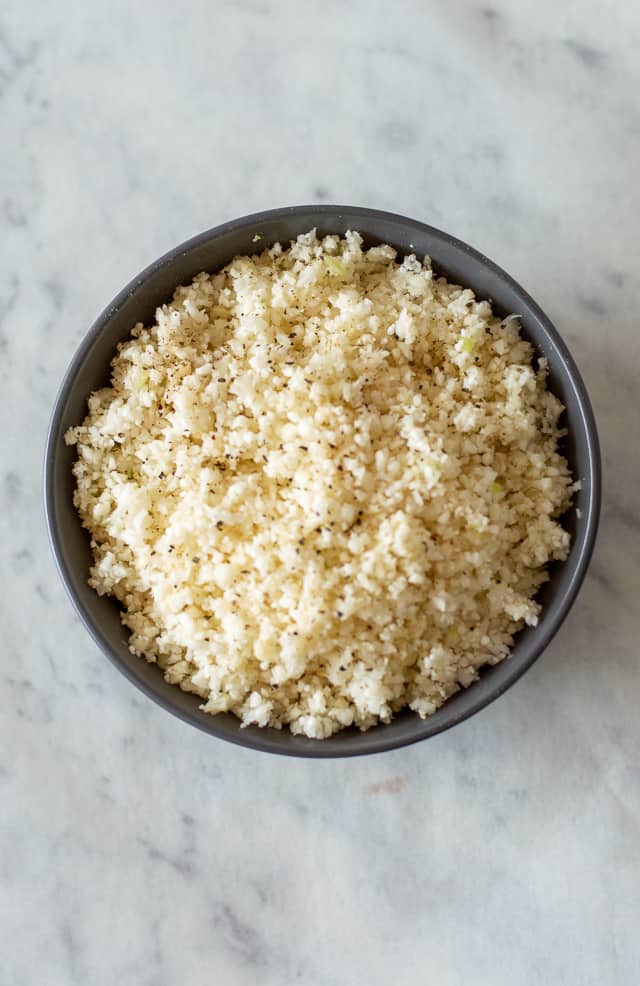 If you're a big cauliflower fan then check out my Thermomix Cheesy Cauliflower Soup which is the perfect winter comfort food. Also my Cauliflower Cheese is the perfect accompaniment to a Sunday Roast.
Some More Thermomix Recipes You May Like
How to Cook White Rice in the Thermomix
How to Cook Brown Rice in the Thermomix
Thermomix Quinoa
The Best Thermomix Mashed Potatoes