Cooking quinoa in the Thermomix is an easy process. You can liven it up with some lemon juice, herbs and spices for a delicious accompaniment to any meal.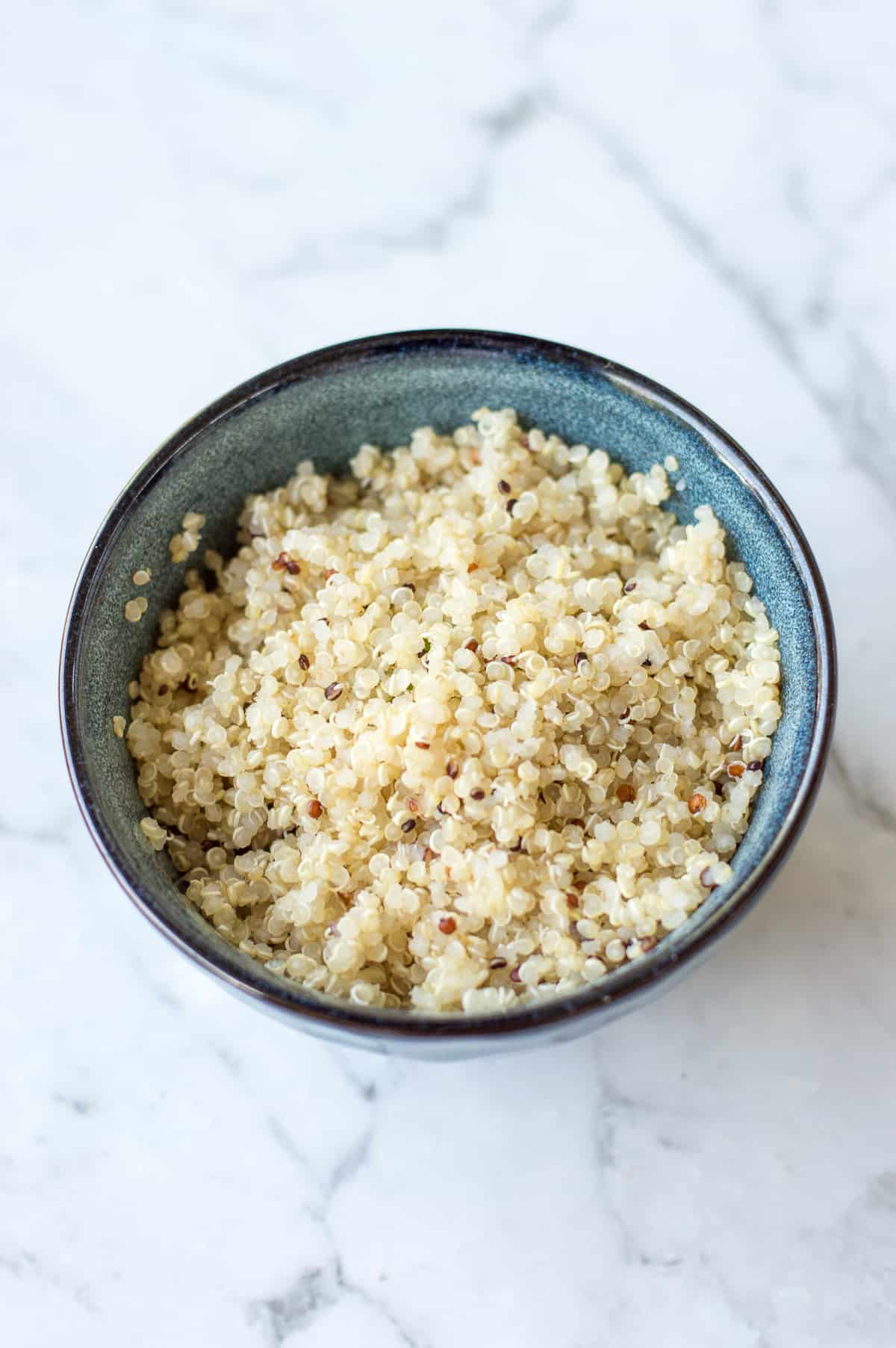 Quinoa, (pronounced KEEN-wah) is an ancient South American seed high in protein, fibre, antioxidants, manganese, folate, magnesium, iron and B vitamins. It's nutty, and delicate earthy flavour makes it an excellent companion to curries, salads, grilled meats, fish, and baking recipes.
With the whole plant-based movement in recent years, quinoa is an excellent protein source for anyone following a plant-based diet or simply cutting down on meat. It's also gluten-free so good for people with gluten sensitivities or celiac disease.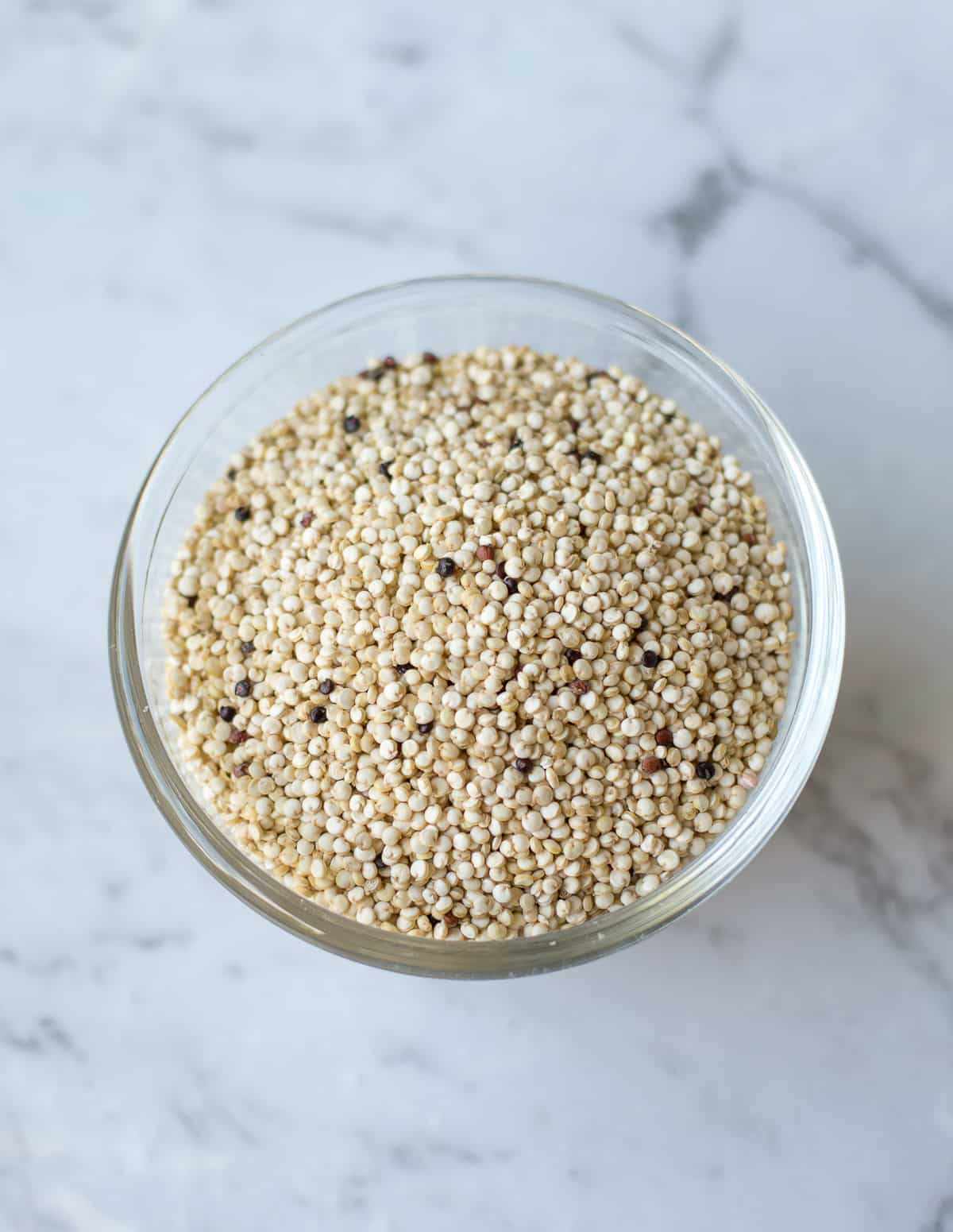 Rinsing Quinoa
Quinoa contains a natural coating called saponin which due to its bitter taste helps ward off insects and birds when grown in the wild. Rinsing gets rid of the saponin, but these days store-bought quinoa has already been rigorously rinsed. If you do rinse it, use a fine-mesh sieve and not the simmering basket. The quinoa grains will fall through the holes and go all over the place.
You can also soak the quinoa for 30 minutes or overnight to further wash away the bitter and saponin on the outside.
Adding Flavour to Quinoa
I have to confess I am not a natural quinoa lover and enjoy it more with some fresh lemon juice and lots of salt. You could also add some fresh herbs and spices to jazz it up.
How To Store Uncooked Quinoa
Quinoa has a long shelf life and can last up to two to three years if stored in an airtight container in a cool dark pantry.
How To Store Leftover Cooked Quinoa
Allow the cooked quinoa to cool completely and then store in an airtight container in the fridge for up to 5 days.
How To Freeze
To freeze quinoa, let it cool completely and store in an airtight container in the freezer for up to 5 months.
You Might Also Like
How to Cook White Rice in the Thermomix
How to Cook Brown Rice in the Thermomix
Thermomix Cauliflower Rice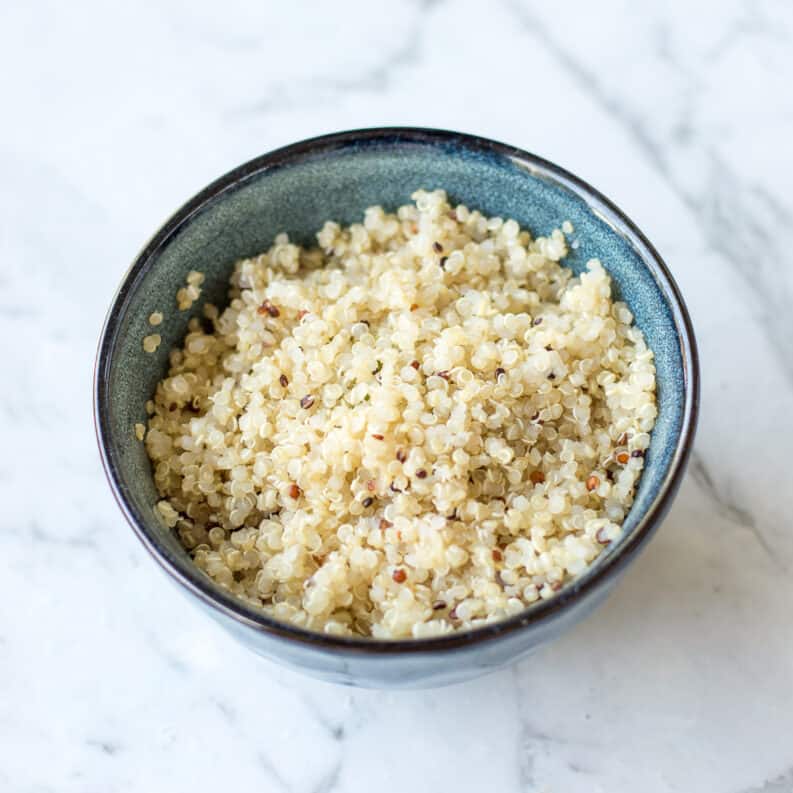 How to Cook Quinoa in the Thermomix
Easily cook quinoa using the Thermomix.
Ingredients
1000g water
50g quinoa (serves one) increase by 50g per serve, for example 200g serves 4
Instructions
Start by rinsing the quinoa in a fine-mesh sieve - DO NOT use the simmering basket as the quinoa grains are small enough to fall through the basket holes.
Insert the simmering basket into the mixing bowl and add 1000g water then add the quinoa.
Cook for 16-18 mins/100°/speed 4 with the measuring cap on.
When the time is up, check the quinoa is cooked if not cook for another couple of minutes.
Take out of mixing bowl and fluffy up with a fork before serving.
Notes
See recipe post for storage tips.
Nutrition Information:
Yield:

1
Serving Size:

1
Amount Per Serving:
Calories:

60
Total Fat:

1g
Saturated Fat:

0g
Trans Fat:

0g
Unsaturated Fat:

1g
Cholesterol:

0mg
Sodium:

44mg
Carbohydrates:

11g
Fiber:

1g
Sugar:

0g
Protein:

2g
The information shown is an estimate provided by an online nutrition calculator. It should not be considered a substitute for a professional nutritionist's advice.