Simple instructions for cooking fluffy white rice in the Thermomix.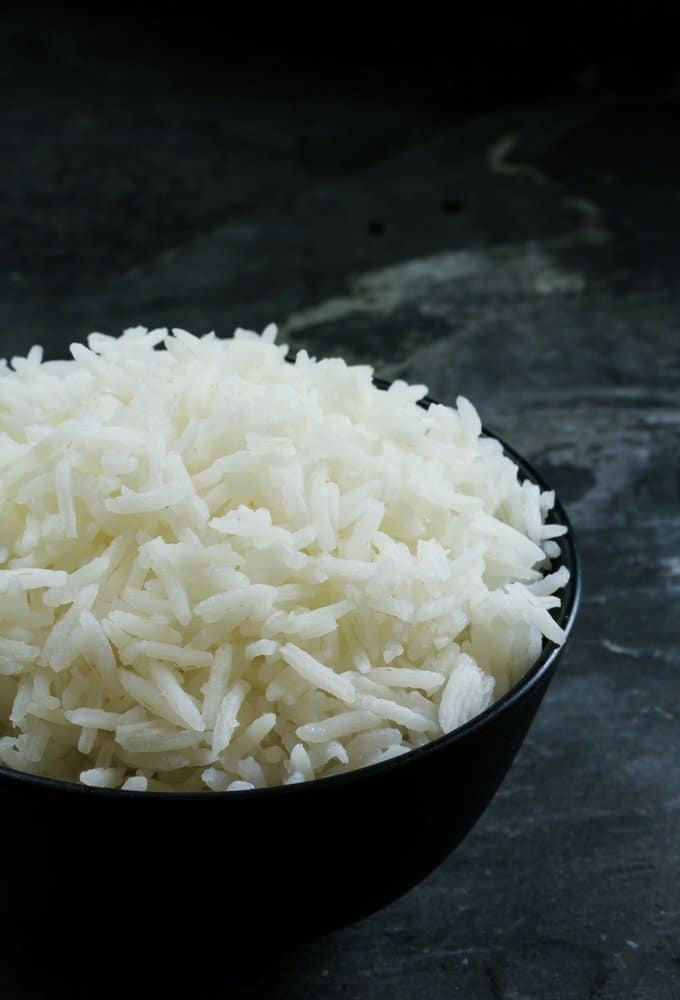 Have you ever cooked rice in a saucepan only to find it bowls over into a foaming mess or boils dry and starts to smoulder? I've been down that road many times and now I use the Thermomix to cook all my rice.
Use this recipe for:-
long grain white rice

medium grain white rice

short grain white rice

except

sushi rice
For basmati and jasmine rice, reduce the cooking time by a few minutes otherwise the rice with be gluggy.

For brown rice, see my separate recipe here on How to Cook Brown Rice in the Thermomix.
I love the convenience of setting the timer so you can get on with other jobs without having to worry about watching the saucepan. It's so easy to add the uncooked rice to the simmering basket and it's easy to clean afterwards which is a bonus. We have it at least twice a week with curries, stir fries and grilled meats and fish.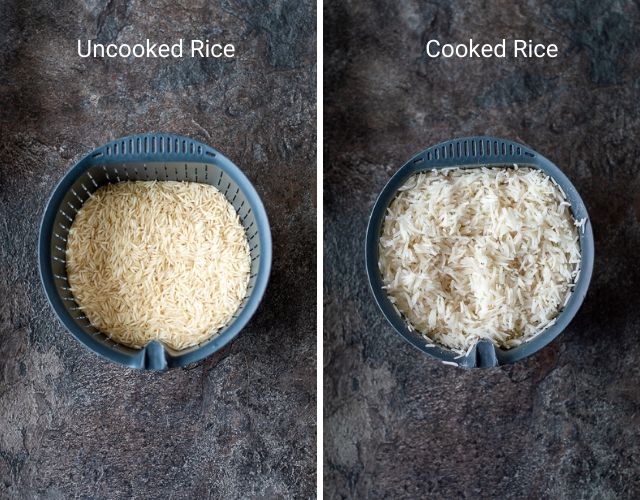 How to Store Leftover Cooked Rice
Rice is a BIG culprit when it comes to food poisoning so it's really important to store it correctly after it's been cooked.
To minimise the risk, cool and refrigerate the rice as quickly as possible. If the rice is left at room temperature for too long, bacteria can develop from the spores, releasing toxins that cause food poisoning.
To do this, spread it out thinly on a baking tray or large container so that it cools quickly. When cold, cover and place the container in the fridge and consume within a day or two. You can reheat rice on the hob, oven or microwave.
How to Freeze Cooked Rice
For busy weeknight meals, it's handy to have a stash of frozen rice in the freezer that can be pulled out at the last minute.
As with refrigerating leftover rice, spread the rice out thinly on a baking tray so that it cools quicker. Once cooled, scoop it into freezer safe bags, label and store in the freezer for up to two months.
To reheat the rice, place in a bowl and cover with a loosely fitted lid. Microwave until it's fully heated, stirring halfway to ensure it heats evenly.
Brown Rice
If you want to Cook Brown Rice in the Thermomix, just increase the cooking time by 20-25 minutes - I've written a separate post for brown rice which you can find here.
You Might Also Like
Thermomix Cauliflower Rice
How to Cook Fluffy Quinoa in the Thermomix
Vegetarian Chilli