The perfect Thermomix Espresso Martini made with vodka, espresso coffee and Kahlua. The great thing about making this in the Thermomix is you don't have to shake a cocktail shaker vigorously. The Thermomix does the hard work and still produces that lovely frothy foam.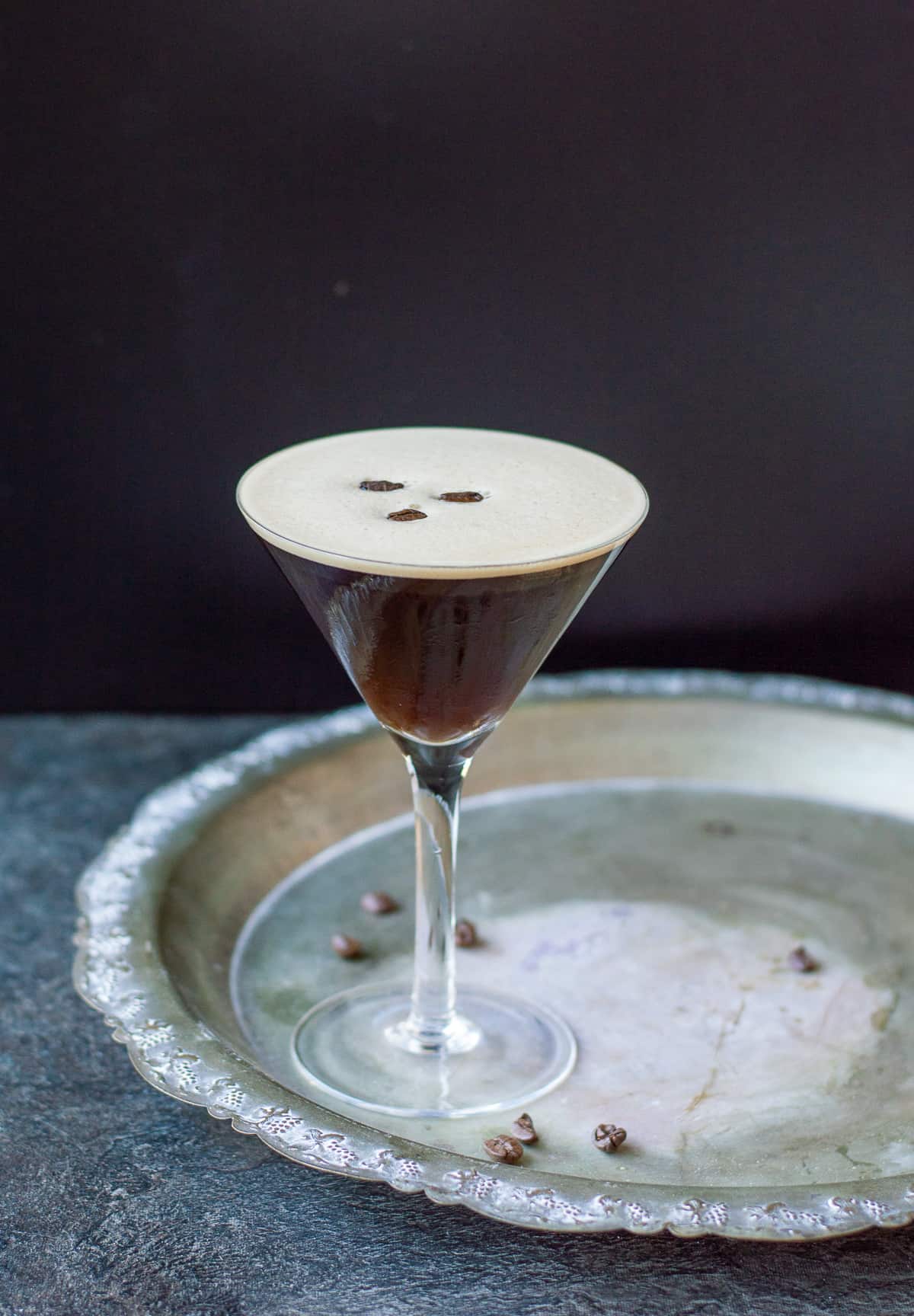 The Espresso Martini was first created in the early eighties by a London bartender called Dick Bradsel. The rumour has it that a famous model entered the Soho Brasserie where he worked and asked him to create a drink that would "wake me up."
We love a boozy cocktail on a Friday night (or any night), and this is one of my favourites, along with a Mojito and Long Island Iced Tea.
Jump to:
Ingredients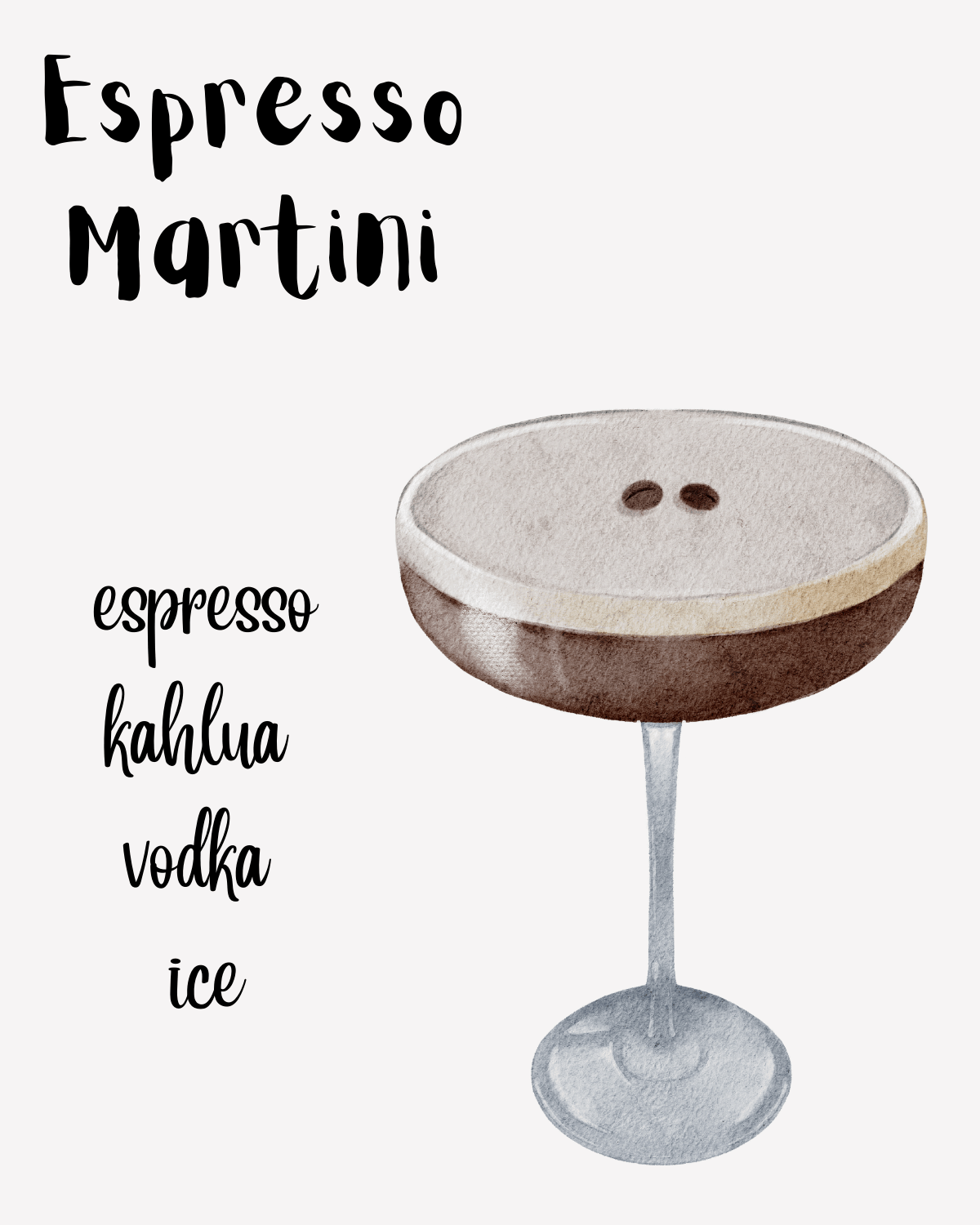 There are many variations for an Espresso Martini whichever website you visit. I've tested this recipe countless times with enthusiastic friends, and this wins every time.
Vodka - Absolut is the vodka of choice in many recipes, but I'm sure other vodkas will do.
Hot Espresso - many Thermomix recipes call from frozen shots of espresso which is fine if you want a frozen Espresso Martini. I am not in the least bit organised to freeze my espresso, so use hot espresso instead. Using hot espresso makes it lovely and foamy, plus I'm impatient to let it cool down first.
I also find that many Thermomix recipes call for the espresso coffee to be weighed in grams. It's confusing when using a coffee machine as there is no way to tell how many grams a shot is, so I've listed the measurement in MLS.
Kahlua - Kahlua is a coffee liqueur which contains rum, sugar, and 100% arabica coffee. As it already has sugar, I don't feel the need to add a sugar syrup which you find in some Espresso Martini recipes.
Ice - an essential ingredient! Plenty of ice cools down the hot espresso and creates that lovely foam!
Coffee Beans - purely optional for decoration but not to be eaten!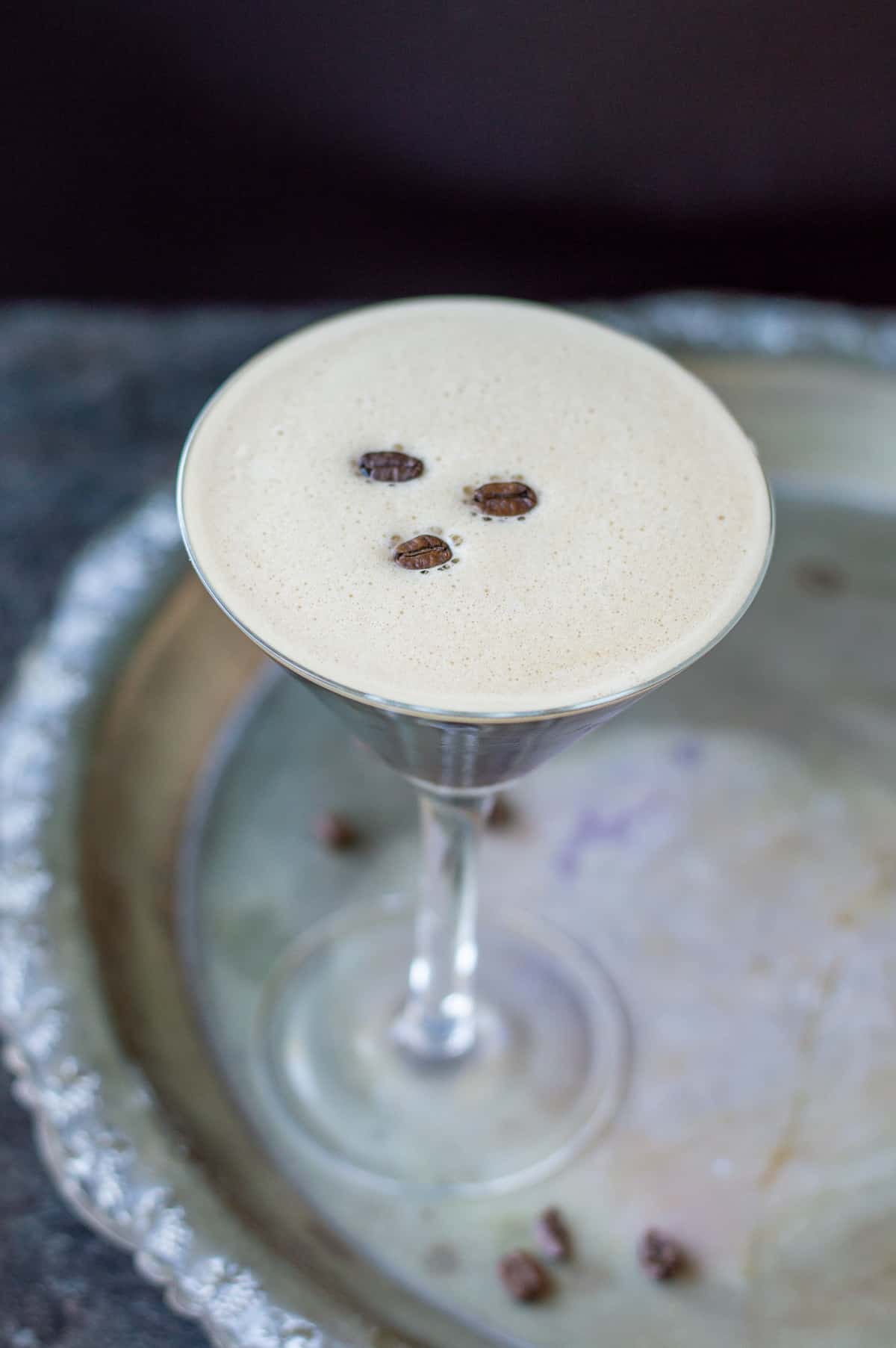 Tips on How to Make
All you do is place all the ingredients into the Thermomix and mix for 30 seconds on reverse speed 4.
Use the simmering basket as a strainer. The lovely foam happens at the end of pouring, so I always pour half a glass each then top the rest with the foam.
This Thermomix Espresso Martini recipe makes two glasses. I'm pretty confident that the recipe can be doubled or tripled to make more!
You Might Also Love
Gin & Tonic Sorbet
Peach Bellini Cocktail