Get ready for summer with this deliciously refreshing Thermomix Mojito. The combination of sweetness, paired with citrus and mint, makes this the perfect warm weather cocktail.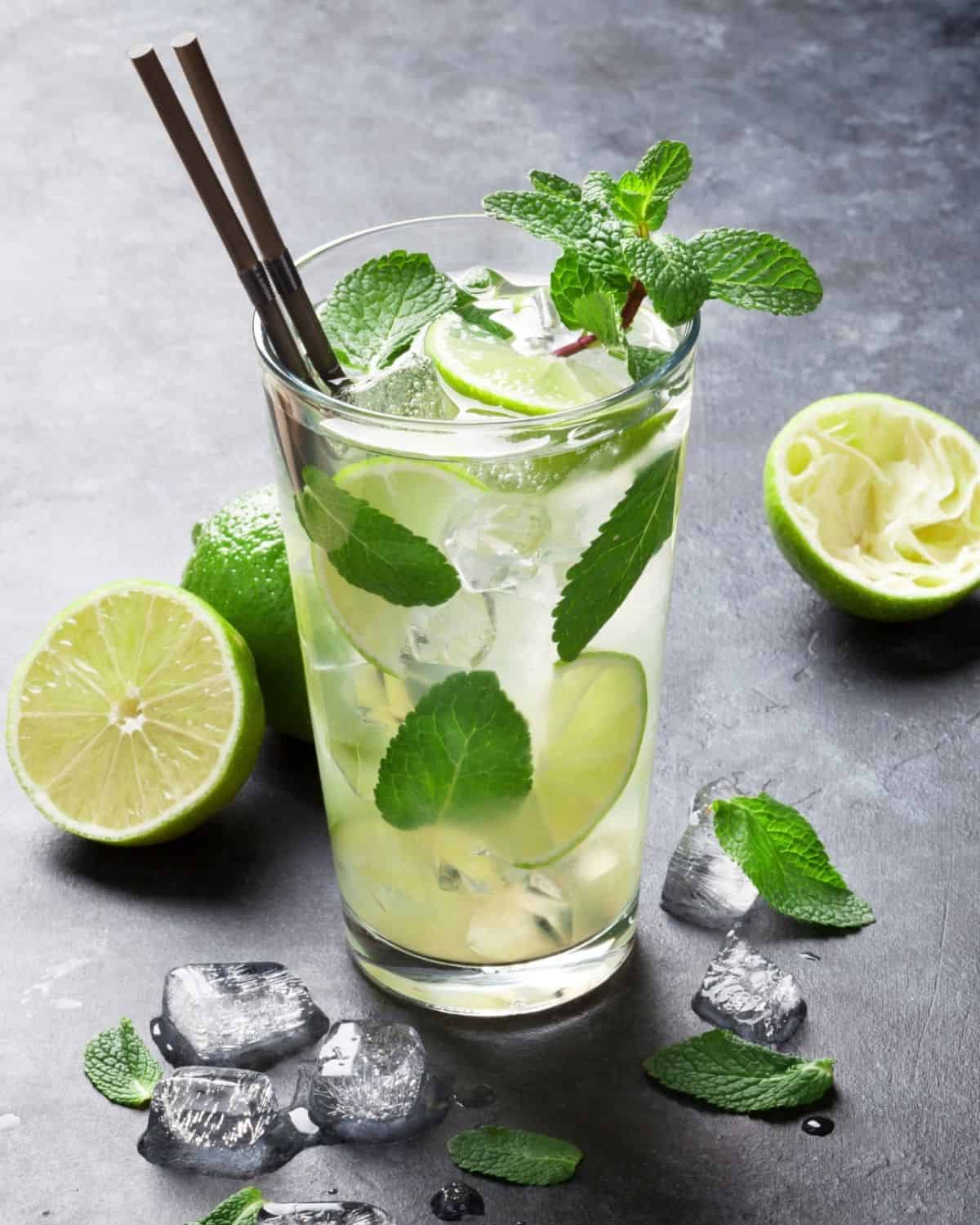 Nothing says summer like a classic Mojito, a sip is all it takes to be transported to a desert island beach. This is one of my favourite cocktails alongside Long Island Iced Tea and Espresso Martini.
Jump to:
What is a Mojito?
A Mojito is a Cuban cocktail made from white rum, fresh lime juice, sugar syrup, mint leaves and a splash of soda water.
Why You'll Love It
Tangy and refreshing.
Perfect for summer.
Easy to make with 5 ingredients (+ ice).
Ingredients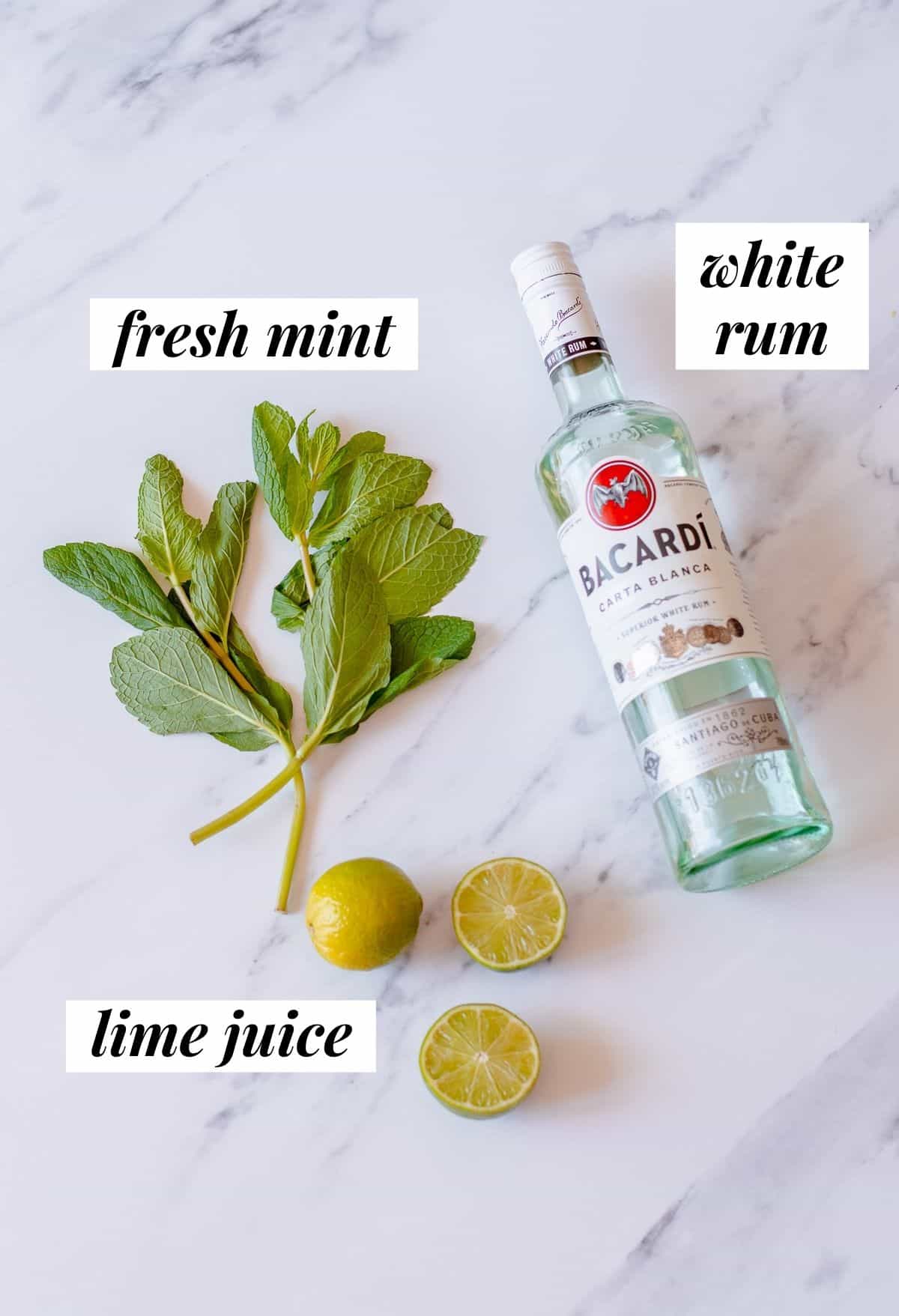 Note: The full ingredients and quantities are shown in the recipe card below.

Fresh mint leaves - requires gentle muddling to release the aromatic oils. See notes below on how to muddle mint.
White Rum - such as Bacardi or Havana Club.
Lime juice - I like to use fresh lime juice instead of muddling lime wedges.
Sugar syrup - I like to use sugar syrup for a smooth and even texture. Some recipes call for brown or white sugar granules, which you could also use.
Soda water - just a splash depending on how much space is in the glass. Make sure the soda water is not infused with artificial flavours.
Step by Step Directions
Note: This is a summary of the instructions. The full ingredients and instructions are shown in the recipe card below.
Muddling the Mint
Divide the mint leaves into two tall glasses and gently press them down with a muddler. A muddler is a bartender's tool that looks like a baseball bat.
If you don't have a muddler, which I assume most people don't, the end of a wooden spoon will do the trick, as in the photo below.
It is important not to press down too hard, otherwise the leaves become bitter and could break up and get stuck in the straw. Once you've muddled the mint, add ice to the glasses.
Step 2. Add the lime juice, sugar syrup and white rum to the Thermomix bowl. Add the ice and mix for 10 seconds on reverse speed 4.
Step 3. Insert the simmering basket into the Thermomix bowl and strain the mix equally into the glasses. Top with soda water, garnish each glass with a sprig of mint and enjoy.
Variations
Virgin Mojito
To make a Virgin Mojito, proceed with the recipe, but skip the rum. There is no need to replace the rum with anything else.
Related Recipes
Margaritas
Peach Bellini
Gin & Tonic Sorbet