A warm and comforting Thermomix Blackberry and Apple Crumble which is easy to prepare and made with a handful of ingredients from a well-stocked pantry and fridge.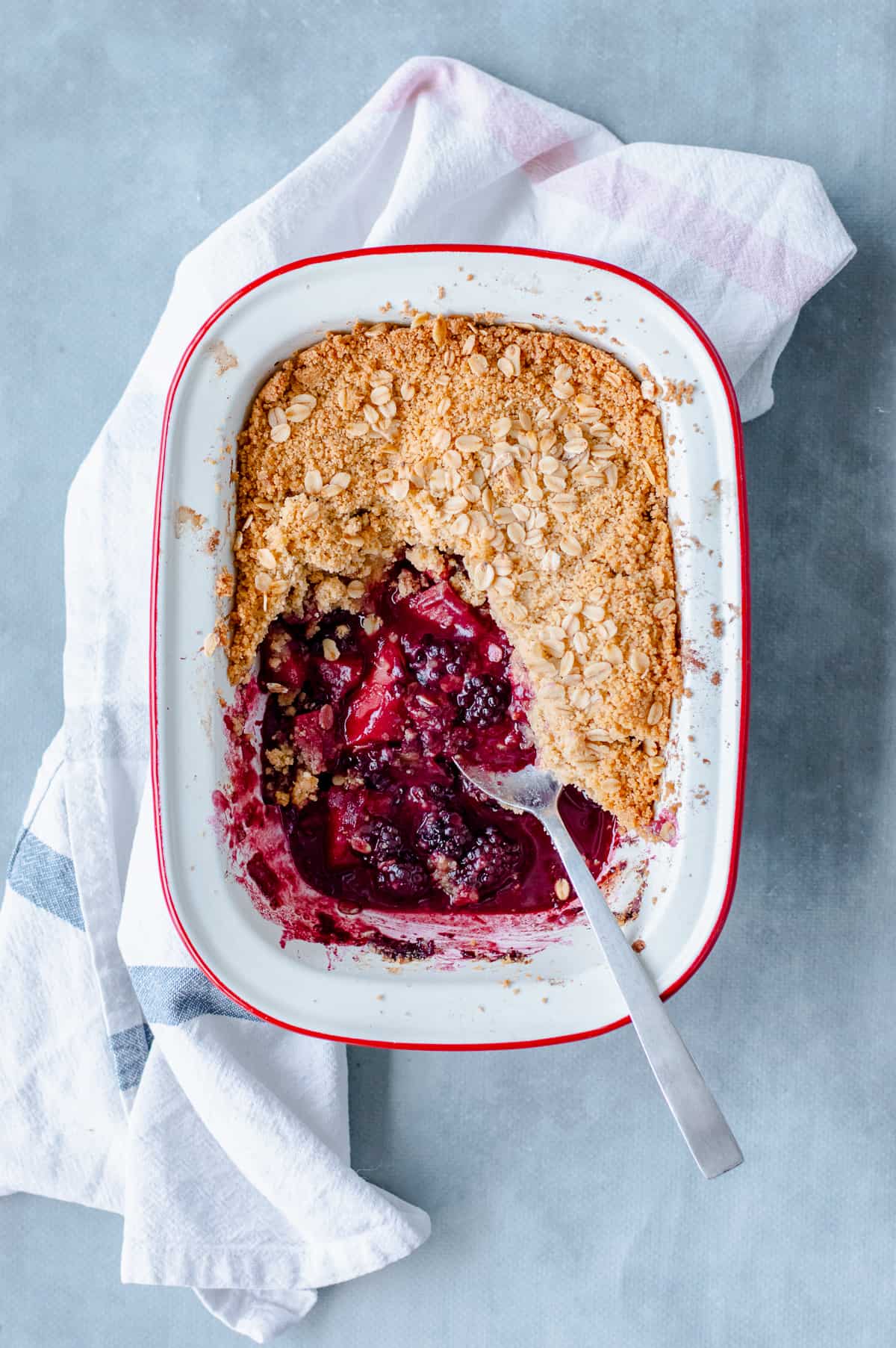 Today I'm bringing you yet another delicious crumble - blackberry and apple, one of my favourite flavour combinations!
The humble crumble, one of England's national treasures has to be one of the easiest desserts to make with the help of the Thermomix to make the topping. There's not much to it and you can pretty much any fruits you like.
My Other Crumble Recipes
Apple Crumble
Rhubarb Crumble
Spiced Pear Crumble
Apricot Crumble
Tips on How to Make
For the apples, it's often suggested to use Granny Smiths as they are tart in flavour but I use whatever is left in the fruit bowl. They need to be cut up into 2-3cm cubes of the same size so they cook evenly.
For the blackberries, I always use frozen as they are far cheaper and are in supply all year round. There's no need to thaw them out beforehand, just put them straight into the baking dish.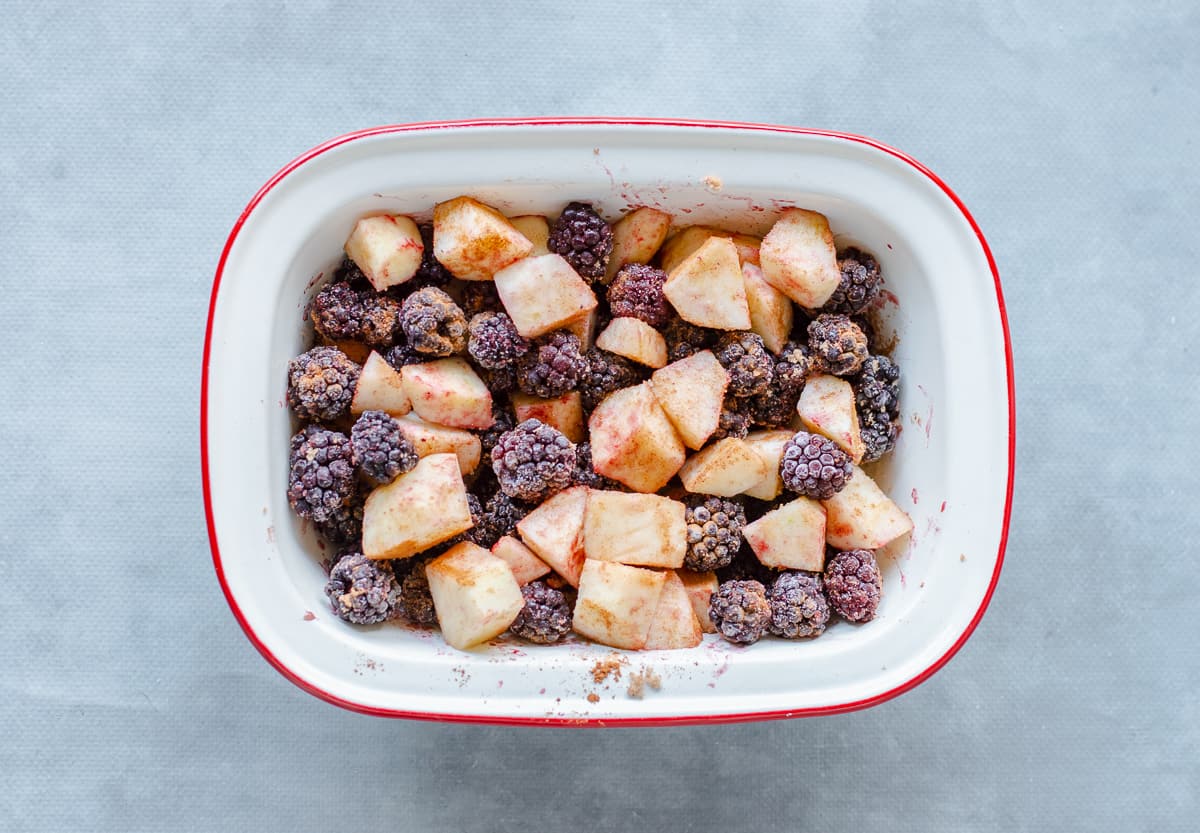 To make the crumble topping in the Thermomix, it's really important not to over mix otherwise it can quite easily be turned in to pastry! 15-25 seconds should be enough but keep an eye on it. It's also important to use chilled butter straight from the fridge.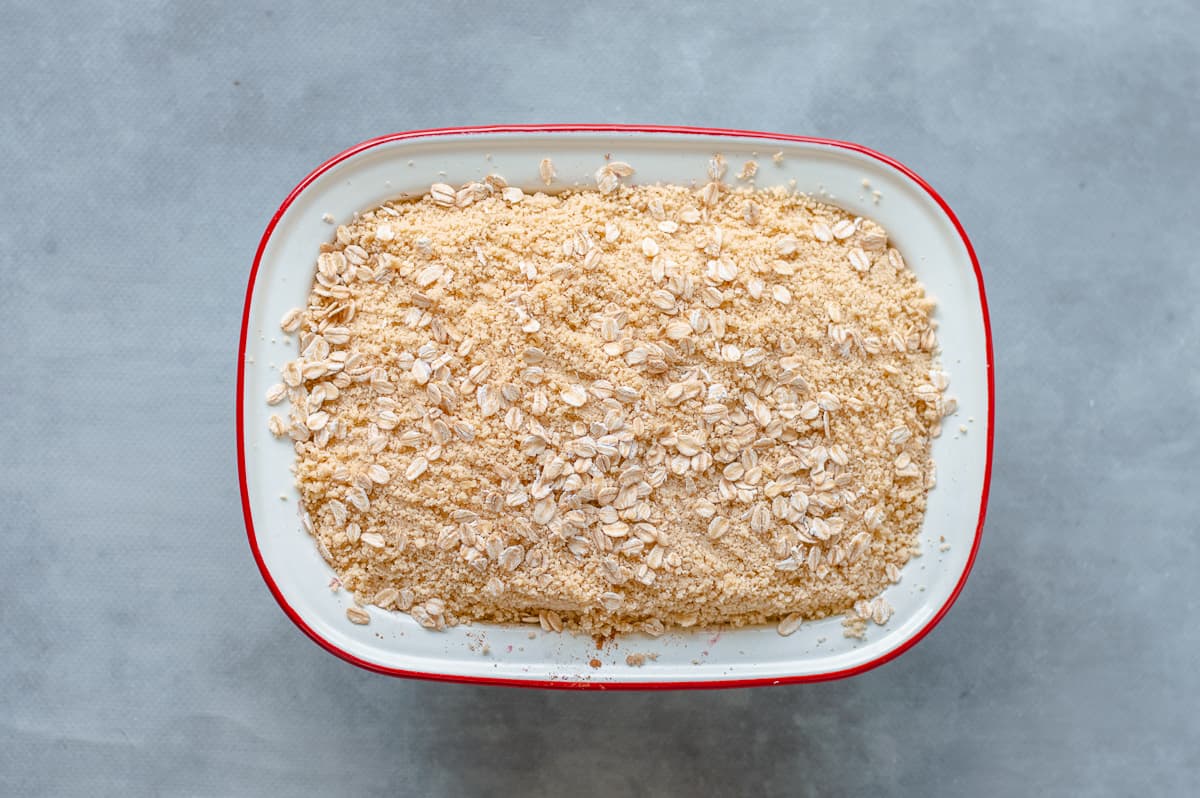 For this recipe, I've added some oats on top for texture but that is optional. The crumble takes 40 minutes to bake and is ready when golden brown and the blackberry and apples begin to bubble to the surface.
You can enjoy this crumble all year round but it's especially warming to have in winter with some piping hot custard.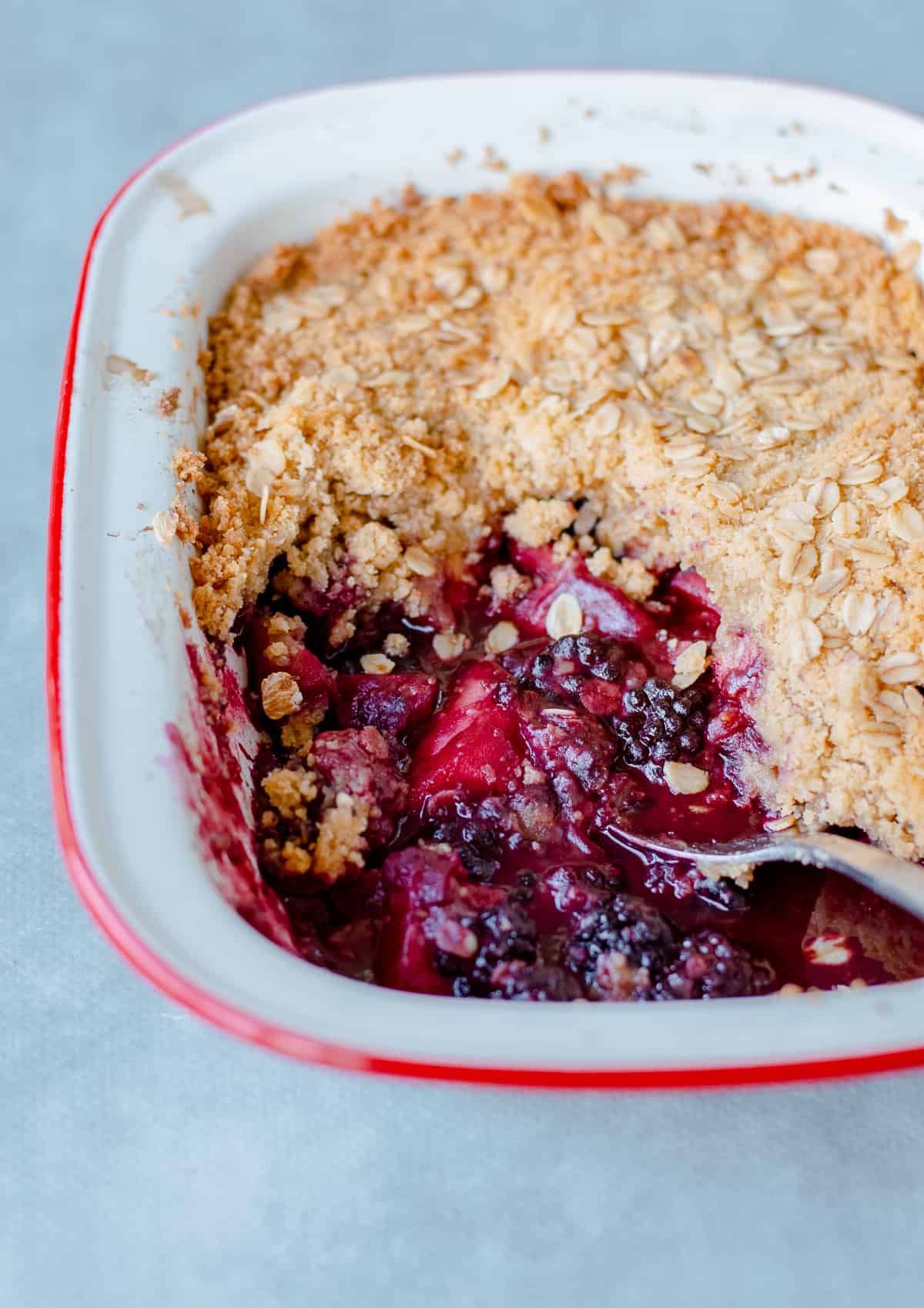 Some More Desserts You Might Like
Chocolate Pear Pudding
Lemon Tart
Apple Galette
Lemon Delicious
Rhubarb Frangipane Tart
Sticky Date Pudding