A super simple recipe for Thermomix Stewed Rhubarb, made with two ingredients. Perfect for drizzling over Greek yogurt or vanilla ice cream. This recipe allows the rhubarb to retain some of its shape without being boiled down into jam-like consistency.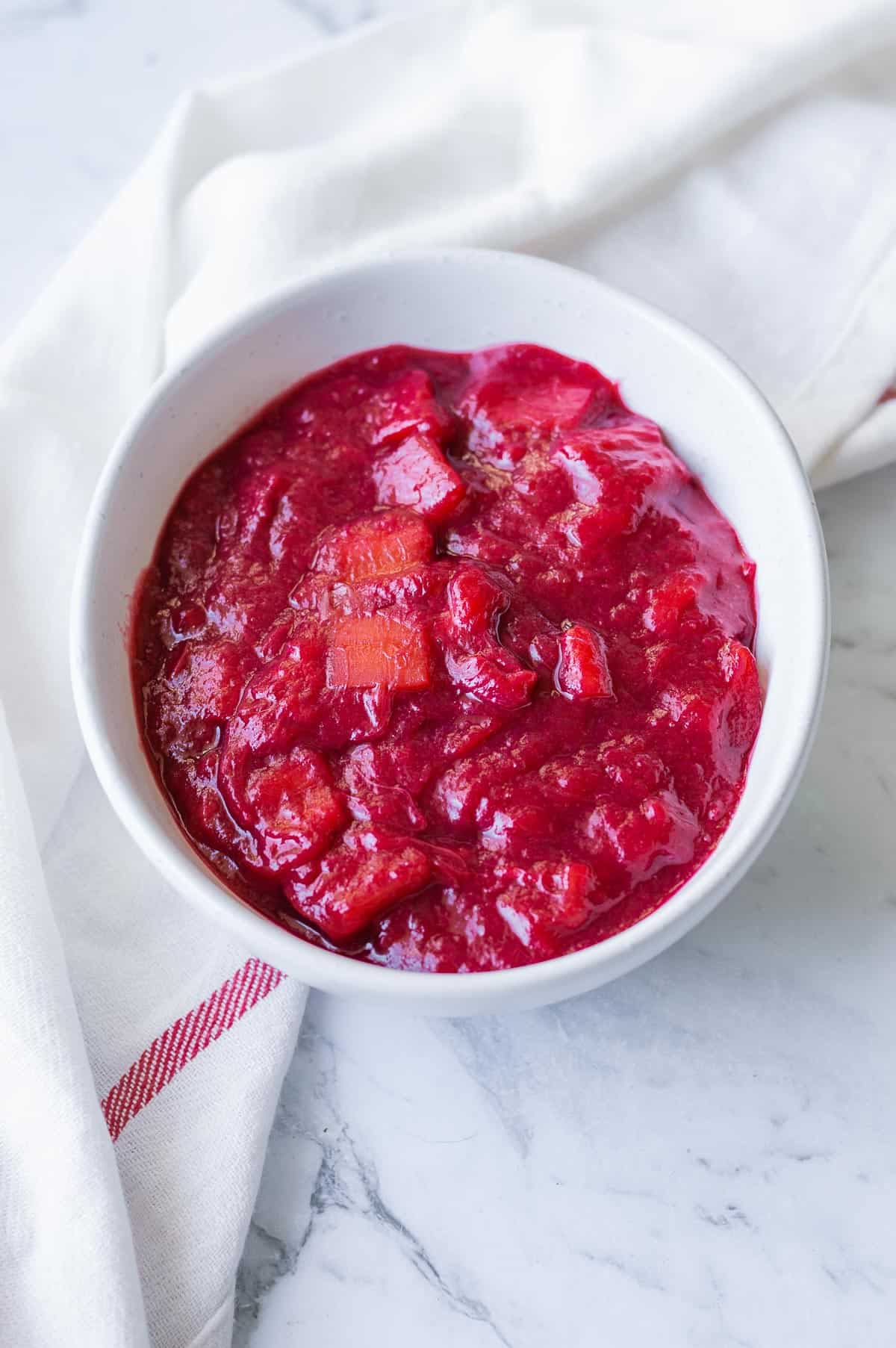 I adore rhubarb, and my two favourite dessert recipes are Rhubarb Crumble and Rhubarb Frangipane Tart. I love the tangy flavour, which pairs beautifully with sweet foods.
The Thermomix makes light work of cooking fruit. For more inspiration, pop over to the Blueberry Compote recipe and Apple Raspberry Compote recipe I have previously shared.
Jump to:
Why We Love this Recipe
Only two ingredients.
Versatile - you can add some spices, such as ginger.
Rhubarb has cleaning properties, which makes the Thermomix bowl sparkle!
Ingredients
Note: The full quantities are shown in the recipe card below.
Rhubarb - use fresh rhubarb. Try to cut the rhubarb the same size so it cooks evenly.
Sugar - use caster sugar if you can, or white granulated sugar.
Step by Step Directions
Note: This is a summary of the instructions. The full ingredients and instructions are shown in the recipe card below.
Step 1. Add the rhubarb and sugar to the Thermomix bowl with a splash of water.
Step 2. Heat for 5 minutes at 100°.
Step 3. Turn the heat down to 80° and cook for 10 minutes. If you don't like the rhubarb chunky, simply cook for a few minutes longer.
Variations
We love rhubarb without any other flavours, but if you wanted, you could add some orange juice instead of water and orange zest. Some spices, including ginger, nutmeg and cinnamon, also pair well.
FAQs & Expert Tips
Do you peel rhubarb before stewing?
No - just trim the stalks at the top and bottom.
What do you eat stewed rhubarb with?
You can enjoy stewed rhubarb with Greek yogurt, vanilla ice cream, as a porridge topping and drizzled over a pavlova.
How long does stewed rhubarb keep?
It should keep for up to a week in an airtight container in the fridge. You can also freeze it for up to 6 months.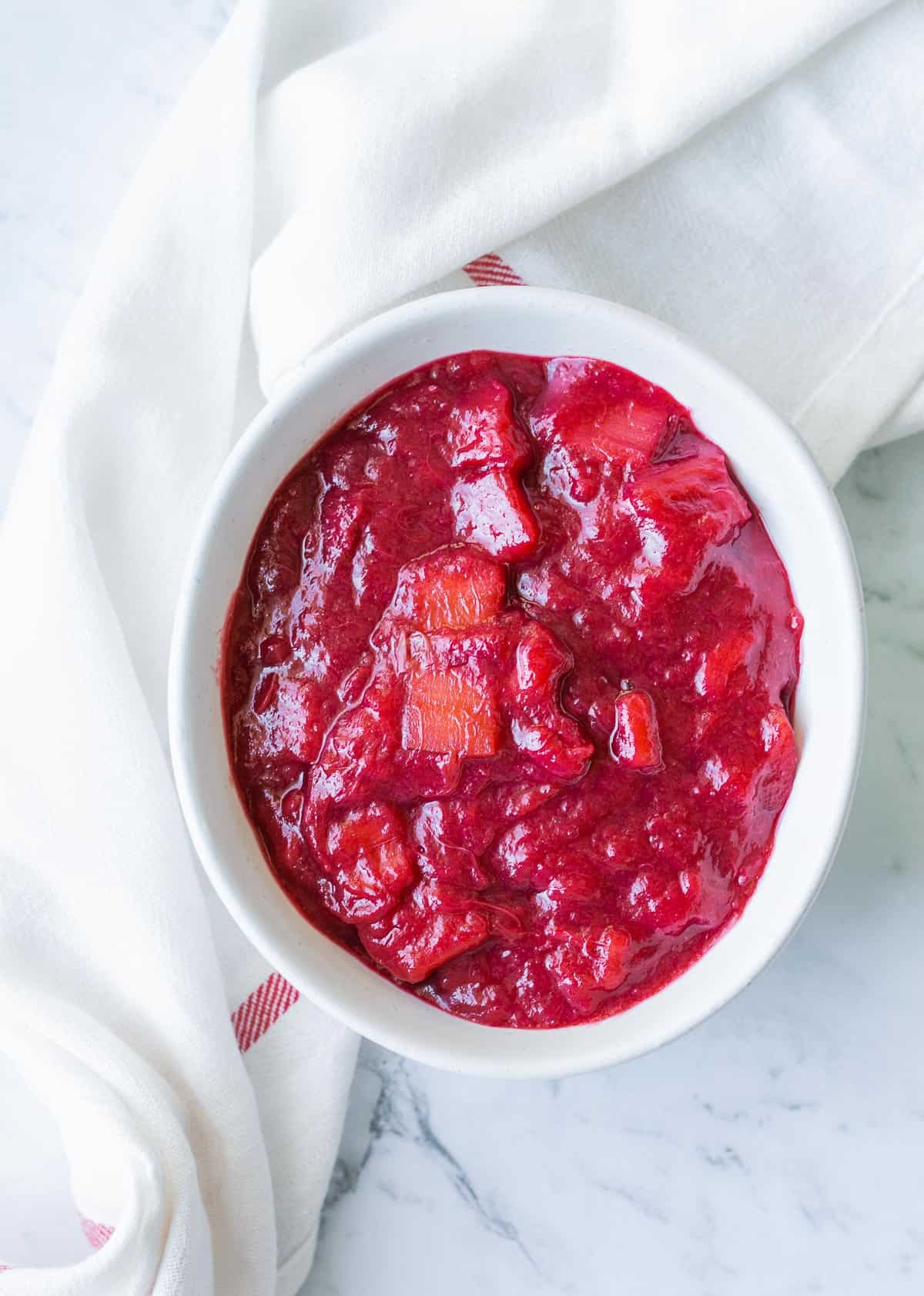 You Might Also Like
Blueberry and Almond Friands
Apple Cake
Apple Cinnamon Muffins