Warming and vibrant Thermomix Apple and Raspberry Compote which pairs beautifully with a steaming hot bowl of porridge or Greek Yogurt.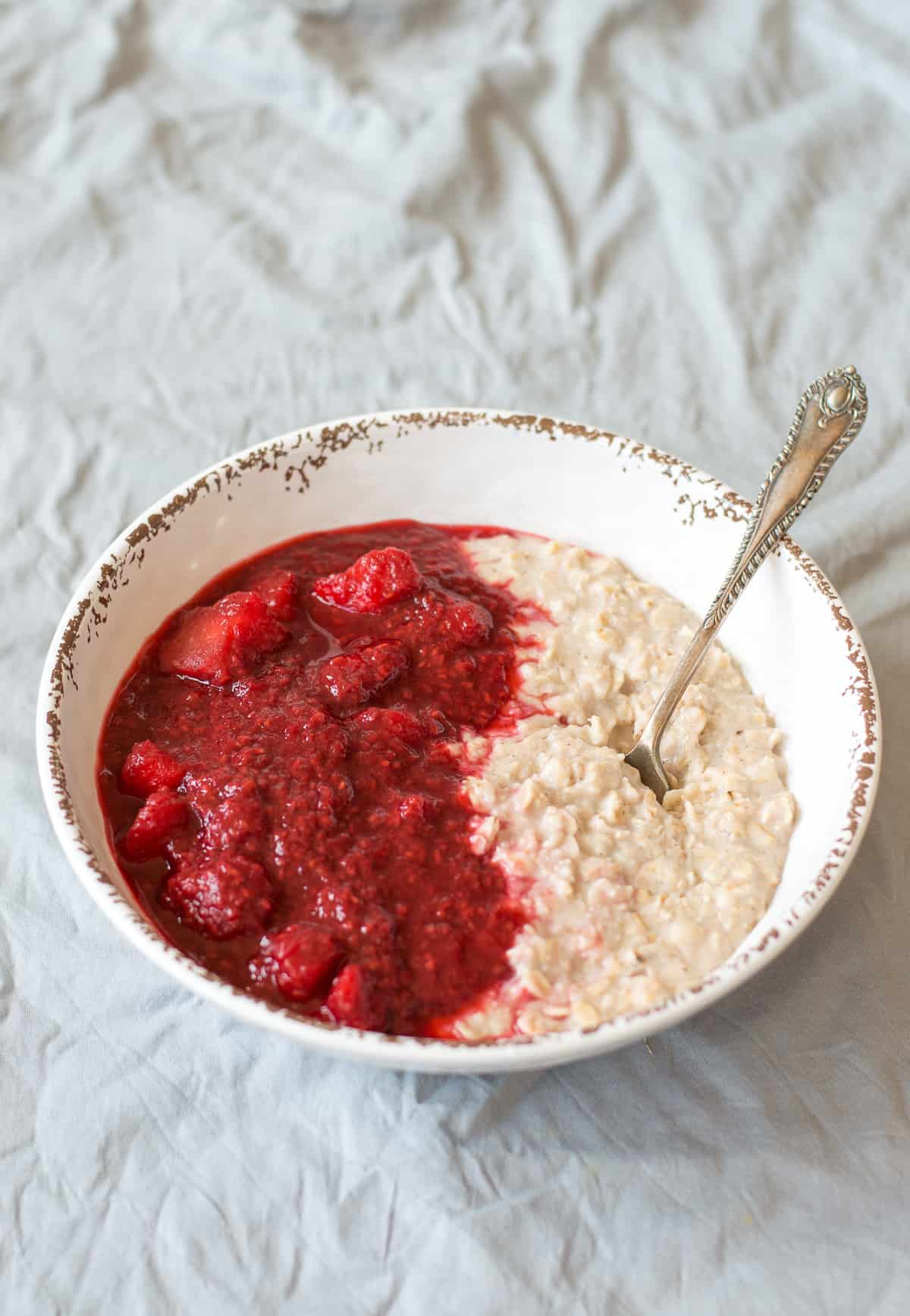 This nourishing fruity compote is bursting with goodness and elevates a dull bowl of porridge to the next level! It also goes well with Greek yoghurt, waffles or pancakes.
Fruit compotes are so easy to make in the Thermomix as all the ingredients go into the mixing bowl at the same time then you just set and forget. It's a real time saver not having to stand and manually stir over a hot saucepan and this method is guaranteed not to burn or boil over.
If you love compotes, I have another recipe on my blog for Blueberry Compote which is made with fresh blueberries, lemon and maple syrup.
This recipe makes two portions and can easily be doubled and any leftovers can be stored in an airtight container in the fridge for a couple of days.
You Might Also Like
Thermomix Porridge
Chocolate Porridge
Buttermilk Waffles
Blueberry Banana Vegan Pancakes
Fluffy Pancakes
Thermomix Almond Butter