These thick and chewy Thermomix Chocolate Chip Cookies taste amazing and are an instant hit with everyone. They're super soft, gooey and you're guaranteed some chocolate in every bite.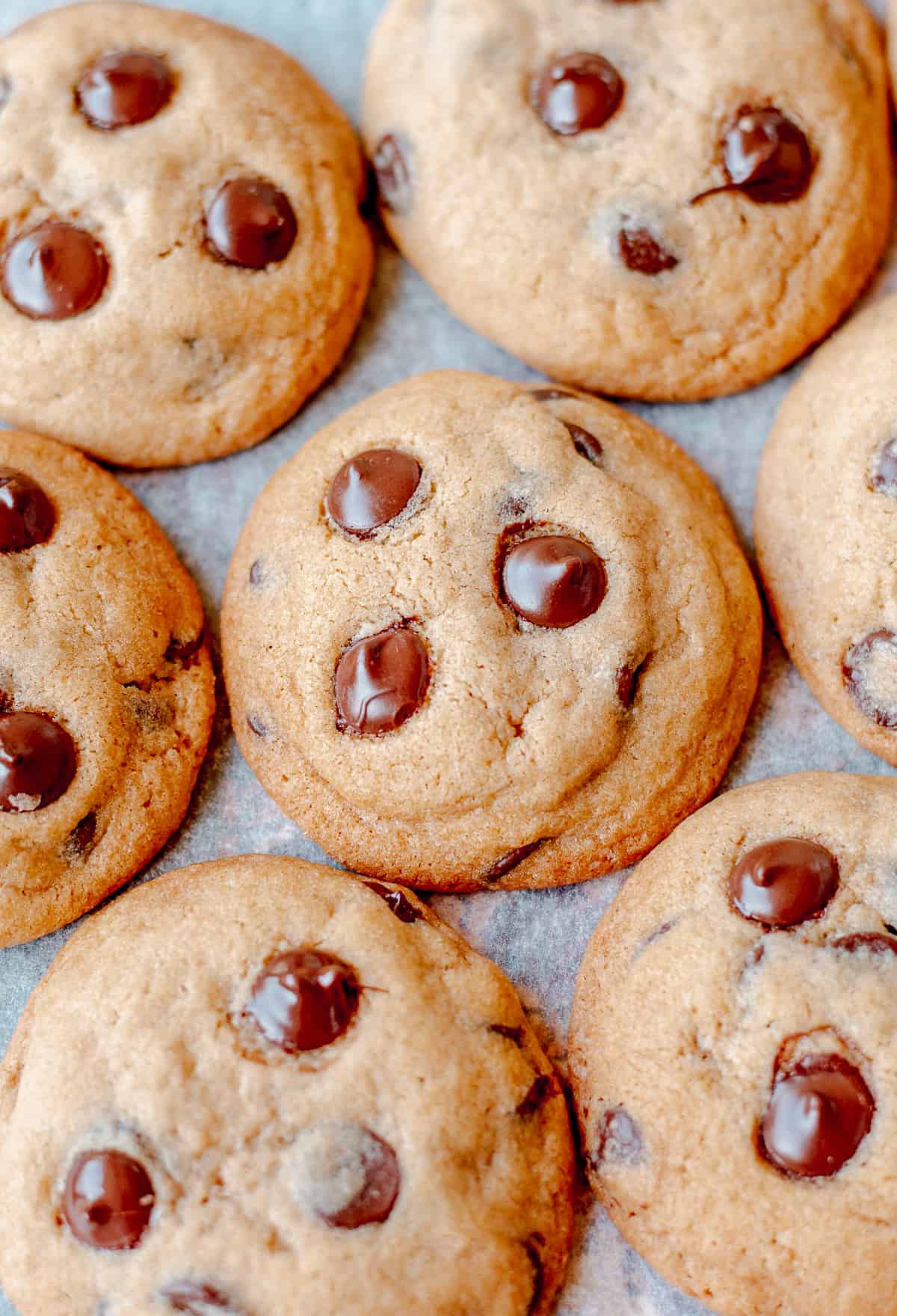 Chocolate chip cookies are the ultimate sweet comfort food, and they were one of the first recipes I learned to make in my Thermomix. I've perfected the recipe over time and without sounding too bold, this is, without doubt, the best Chocolate Chip Cookie recipe ever!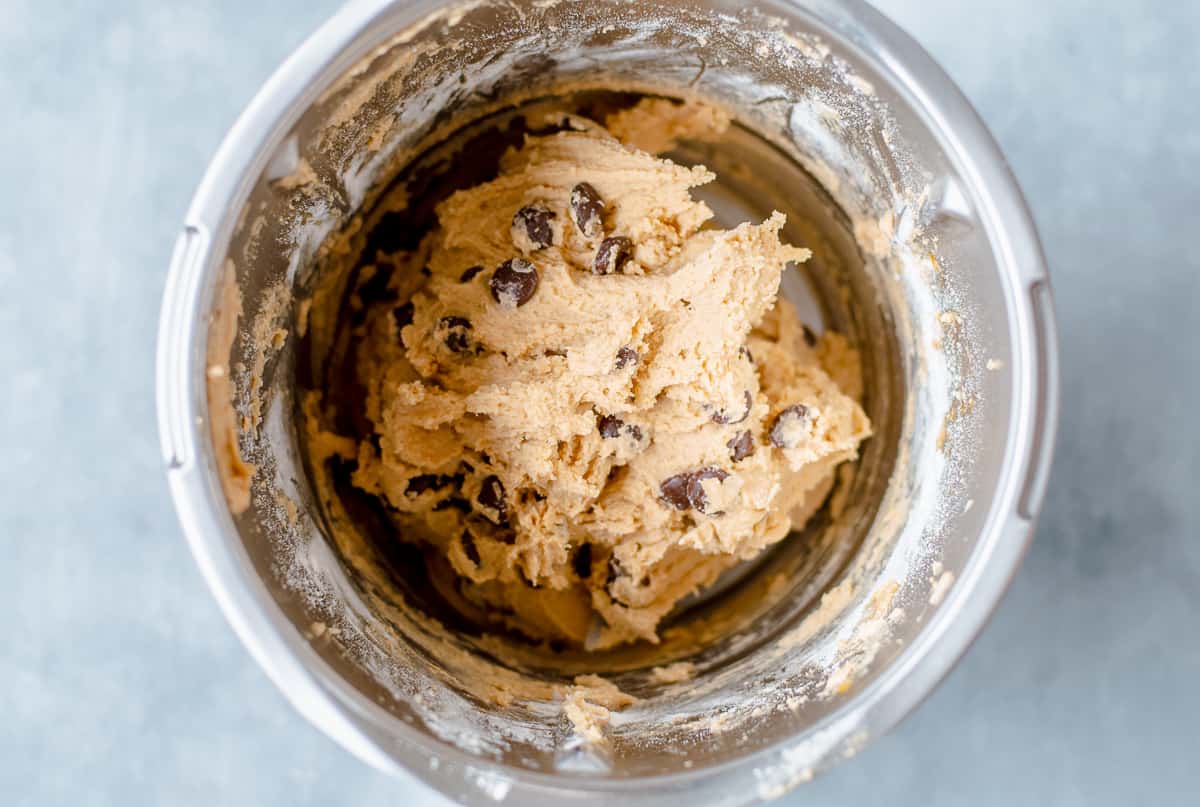 My biggest tip for this chocolate chip cookie recipe is to refrigerate the dough for ½ - 1 hour, so it's easier to work with. Also, poke some extra chocolate chips into the cookies just before baking. This ensures there are tiny morsels of chocolate in each bite.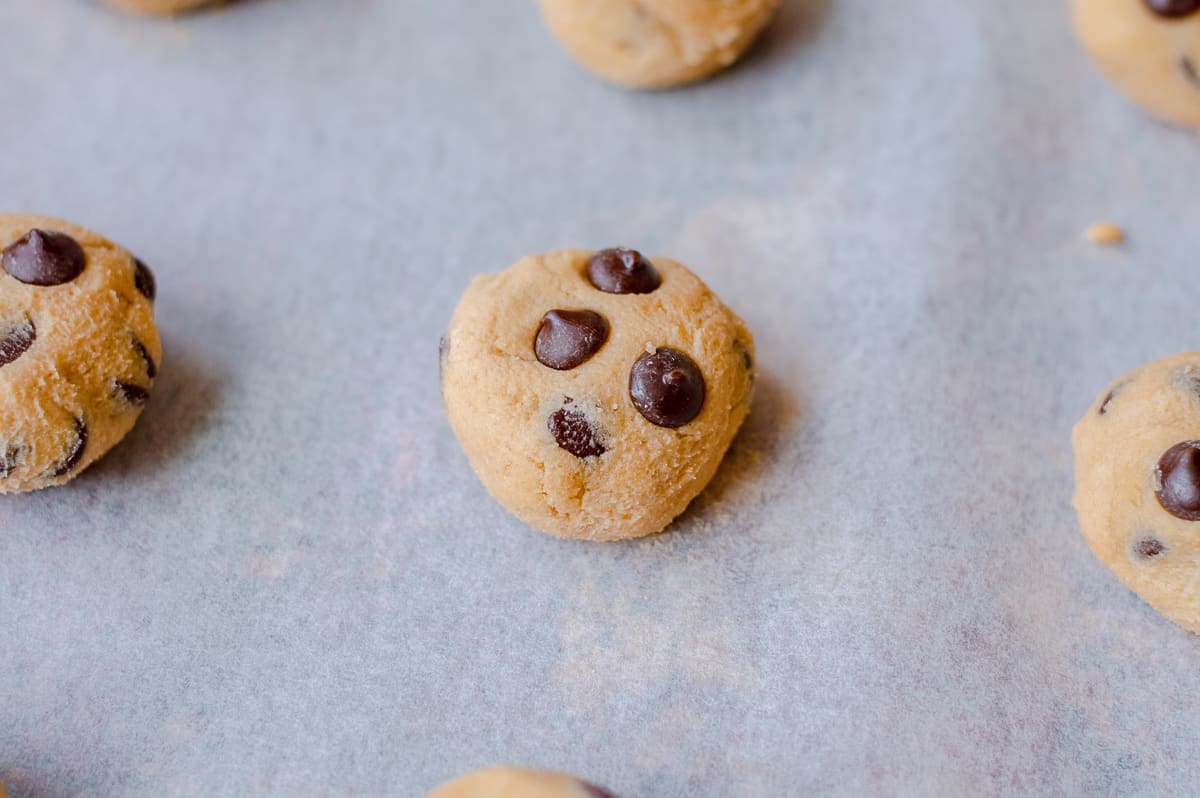 For the chocolate chips, you can use dark, milk or white chocolate. If you can't get hold of any chips, a chocolate bar cut into small pieces will also do the trick.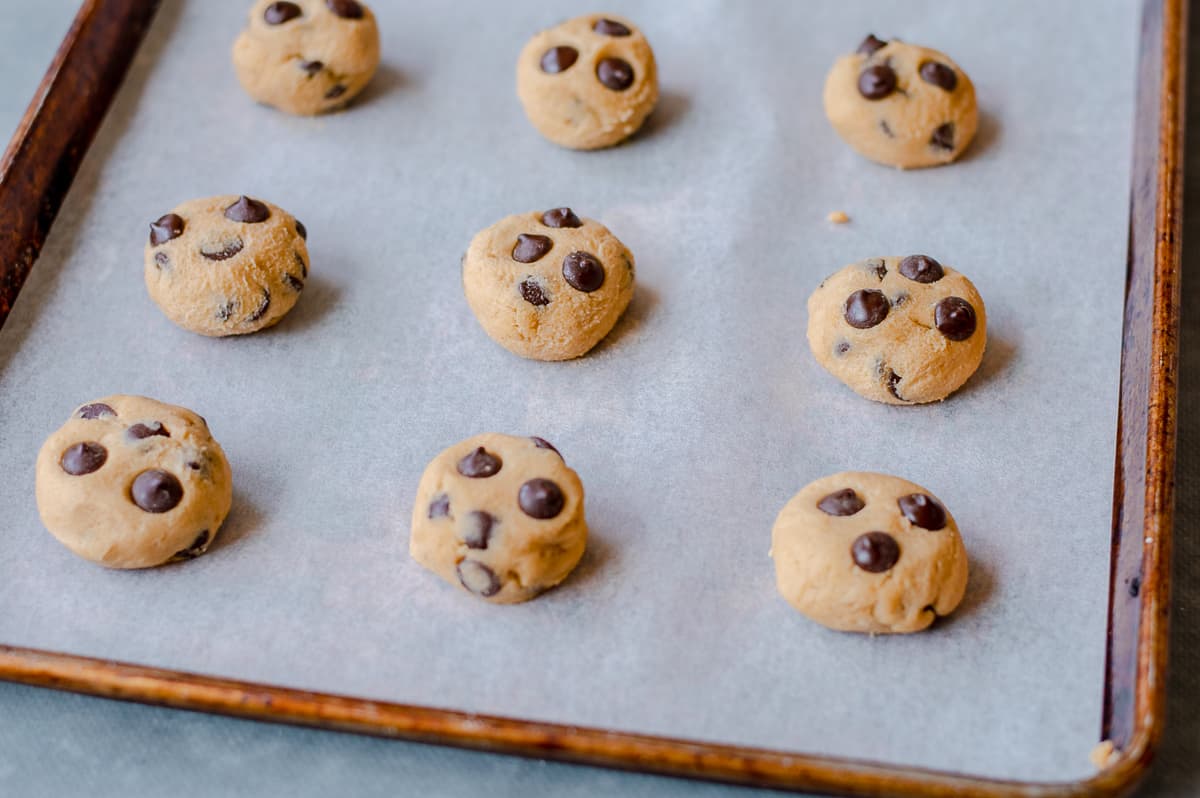 I bake these cookies for about 10-12 minutes until they're just starting to harden around the edges. They will puff up, but when you take them out of the oven, they will deflate. It's essential to leave them on the baking tray to cool for at least 10 minutes so that they set then transfer them to a cooling rack. I know it's really tempting, but they will fall apart if you eat them too soon!
To Make Ahead
Did you know you can freeze cookie dough? I have written a separate blog post on freezing cookie dough so you can always have some cookies on hand to bake at the last minute. This is so handy if you have last-minute visitors pop by or you want to get ahead with holiday baking.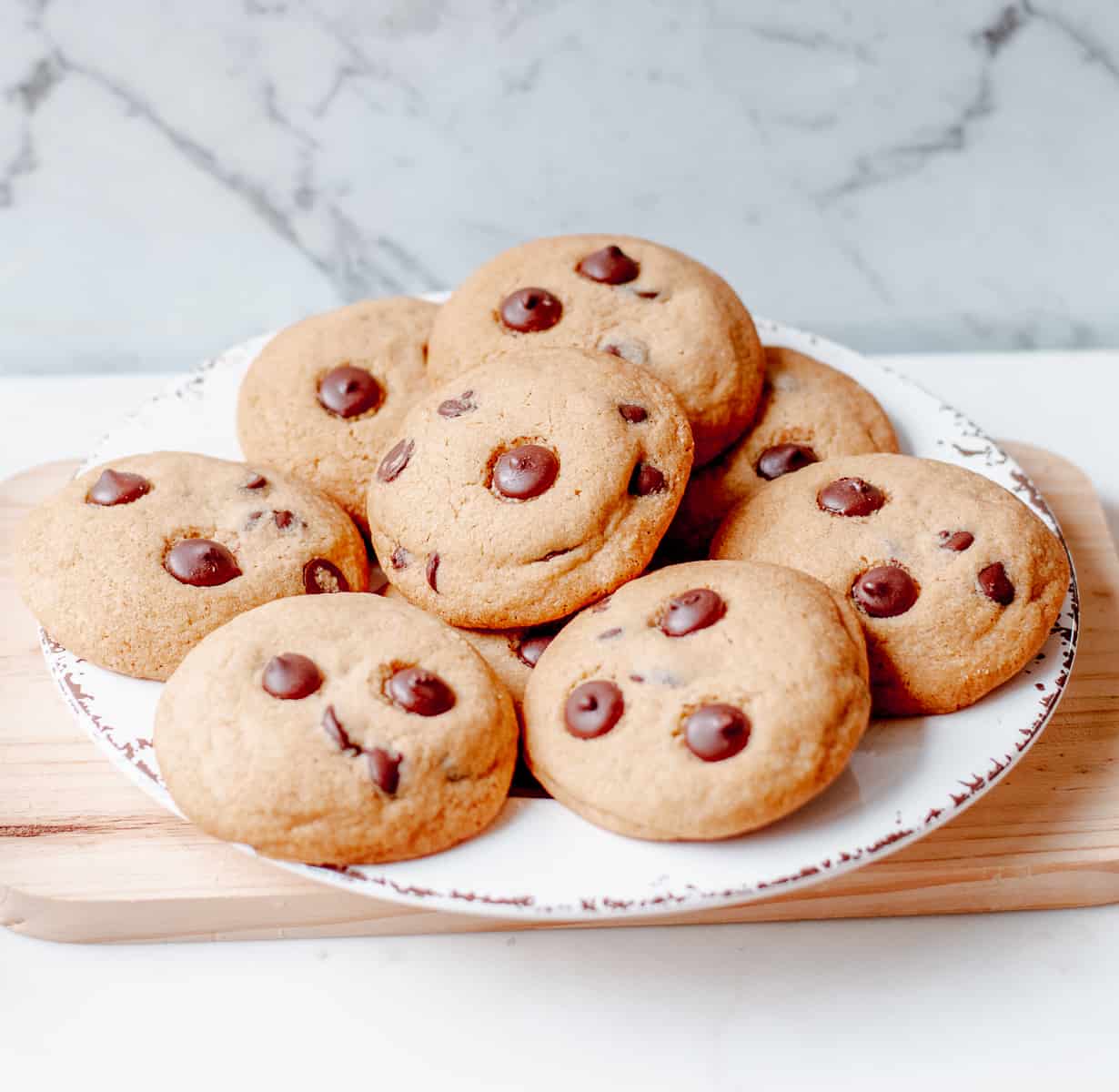 To Store Chocolate Chip Cookies
This recipe makes 16-18 cookies. They taste better fresh but will last for 3 days in an airtight container.
More Thermomix Chocolate Recipes
Chocolate Cake
Chocolate Chia Bliss Balls
Chocolate Pear Pudding
Chocolate Brownies
Oreo Balls (3 ingredients)
White Chocolate & Raspberry Blondies