An old fashioned favourite, this Thermomix Lemon Delicious pudding emerges from the oven with a magical golden sponge layer on top of a deliciously tangy sauce.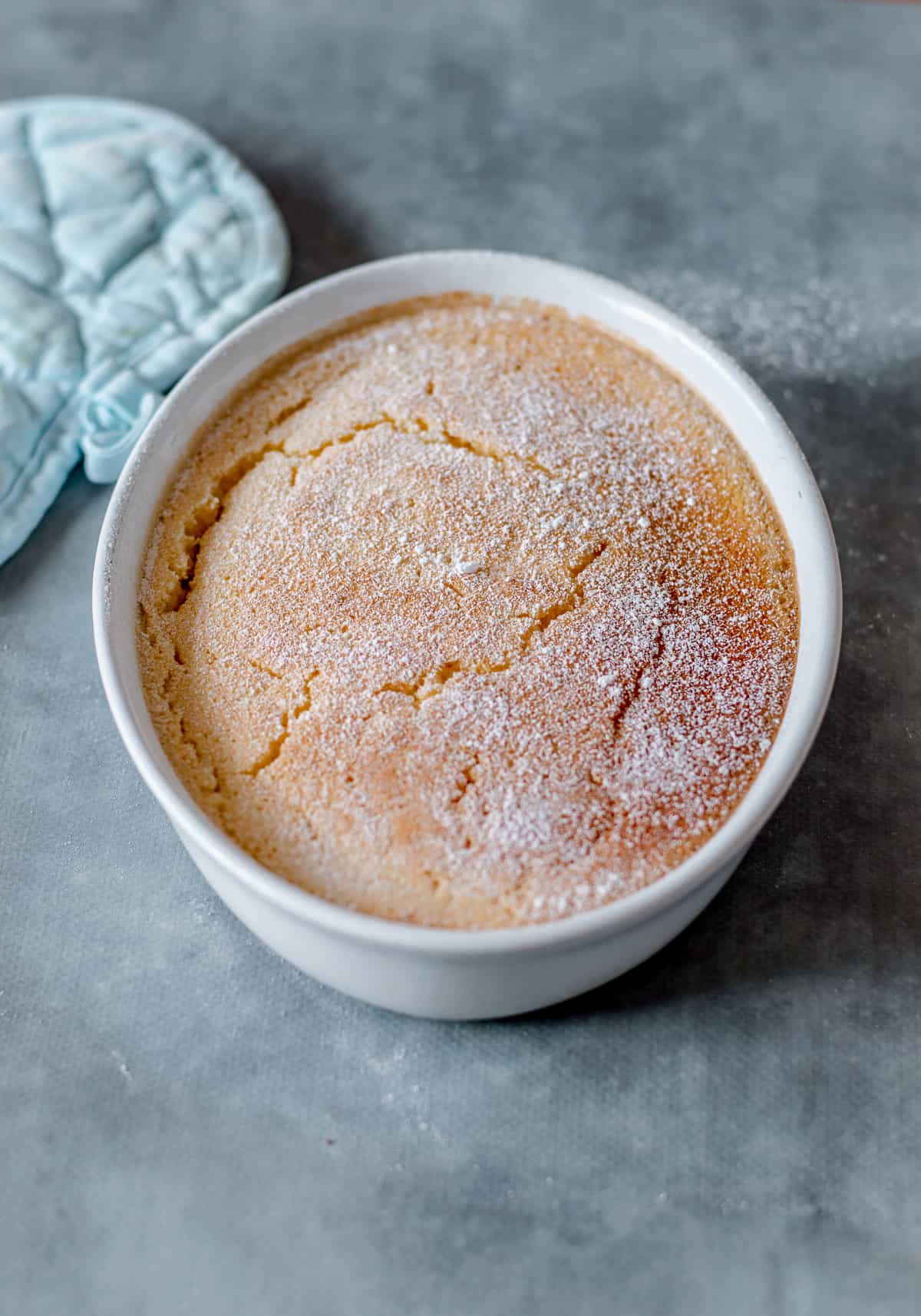 Lemon Delicious Pudding also goes by the name of Lemon Self Saucing Pudding, Lemon Surprise Pudding and Jamie Oliver calls it Lemon Curdy Pud!! Either way, it's totally delicious and tastes even better with a dollop of freshly whipped cream or a scoop of vanilla ice cream on the side.
When it comes to desserts, Lemon Delicious Pudding is a family favourite of ours along with Apple Crumble and Chocolate Pear Pudding. It's an easy dessert to make in the Thermomix and takes just fifteen minutes to prepare and 40 minutes to bake. It can be served hot or warm and tastes amazing with some fresh berries on top.
Step by Step Tips
Start by making the lemon batter in the Thermomix (see the recipe card at the end of this post for full instructions). Once the batter is made, pour into a separate bowl and wash and dry the Thermomix bowl and butterfly whisk thoroughly until they're sparkly clean.
Whip the egg whites in the Thermomix into soft peaks then pour into the bowl with the lemon mixture. Gently fold together with a manual handheld whisk. Try not to over mix otherwise, the sponge will be dense.
Gradually swirl the mixture together in circular movements until fully combined.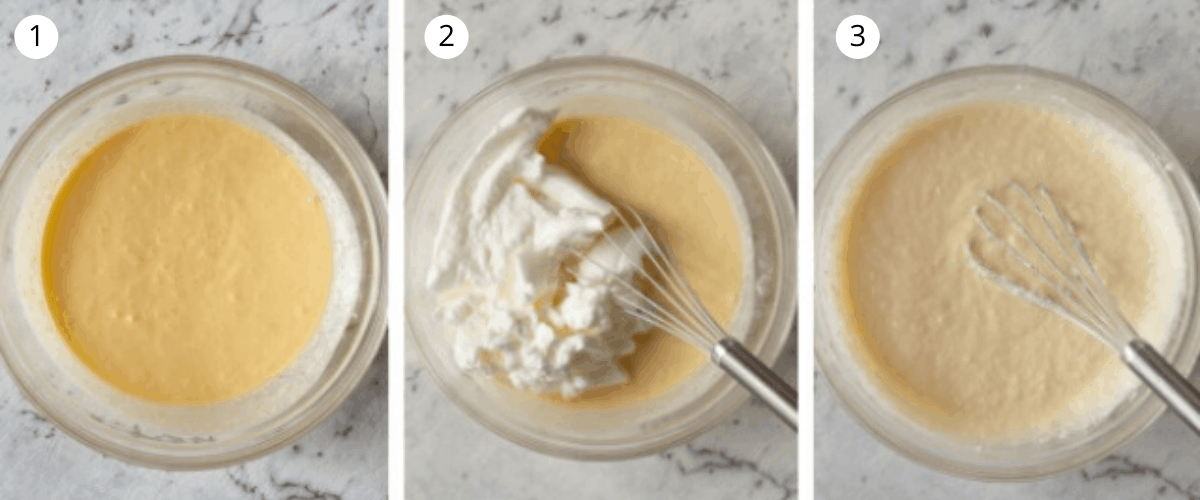 Pour the mixture into the prepared baking dish and place it in a large baking tray. To achieve the lovely lemony sauce at the bottom, fill the baking tray ¾ way up with boiling water. Be careful not to burn yourself as you put it in the oven.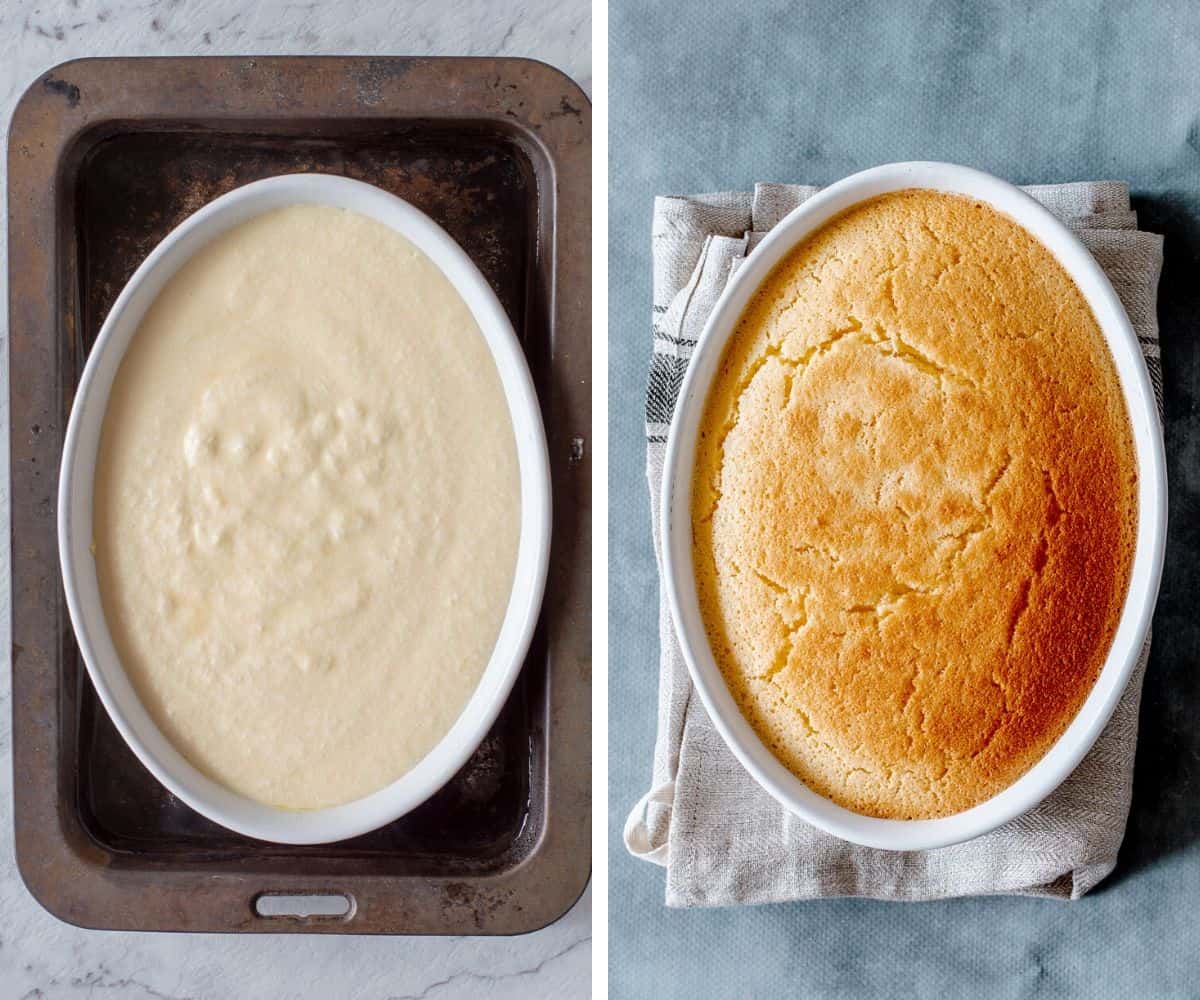 Bake in the oven for 40 minutes until lightly golden on top and the sponge has puffed up. Dust with a little icing sugar and enjoy it as it is or served it with cream or ice cream.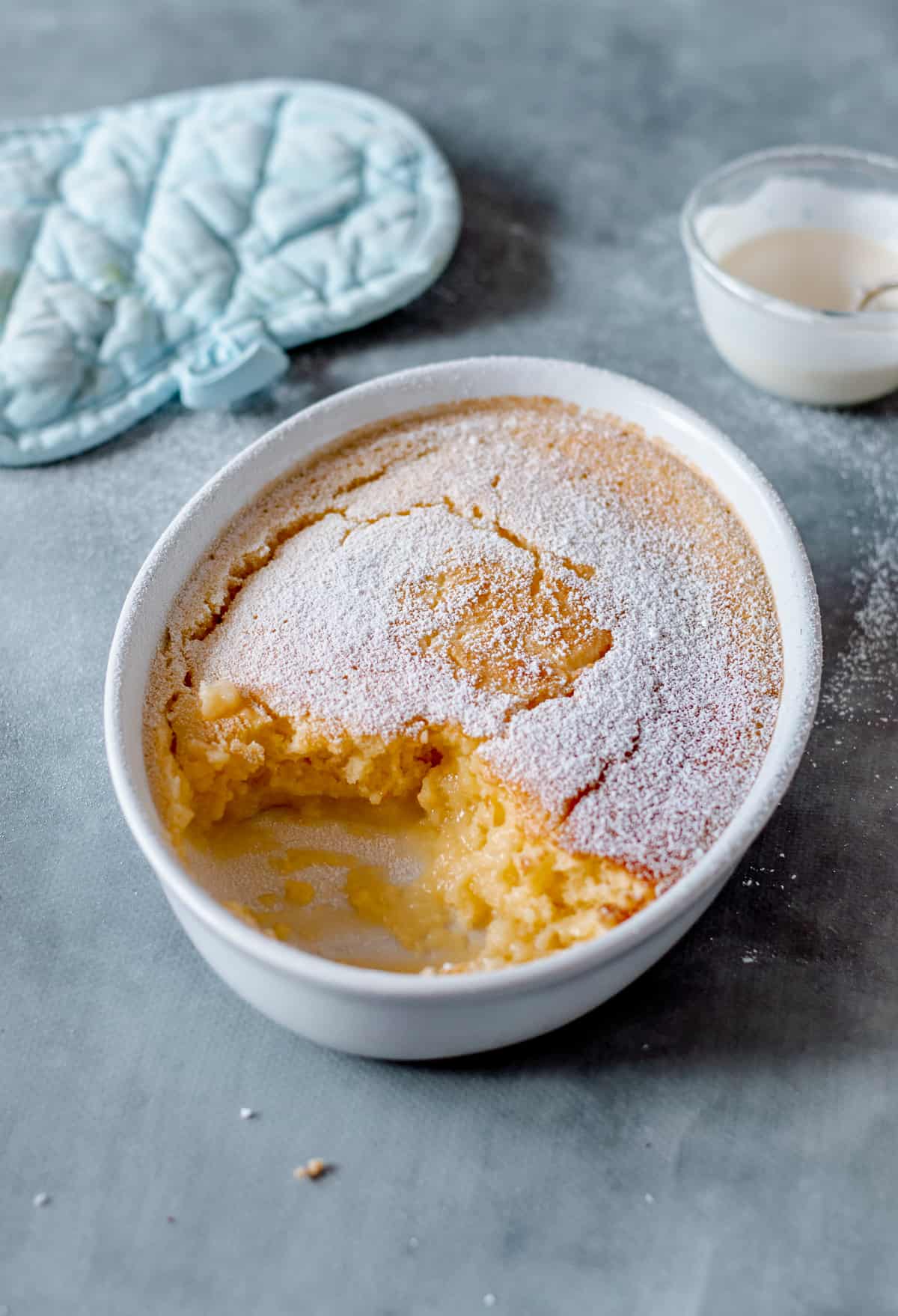 You Might Also Like
Thermomix Lemon Tart
Spiced Pear Crumble with Vanilla Whipped Cream
Thermomix Apple Crumble
Thermomix Apple Galette
Thermomix Sticky Date Pudding