Dark chocolate melted in the Thermomix then mixed with sunflower, pumpkin, chia and flax seeds and a sprinkling of sea salt. A great combination of brain-boosting foods and ready to eat in half an hour.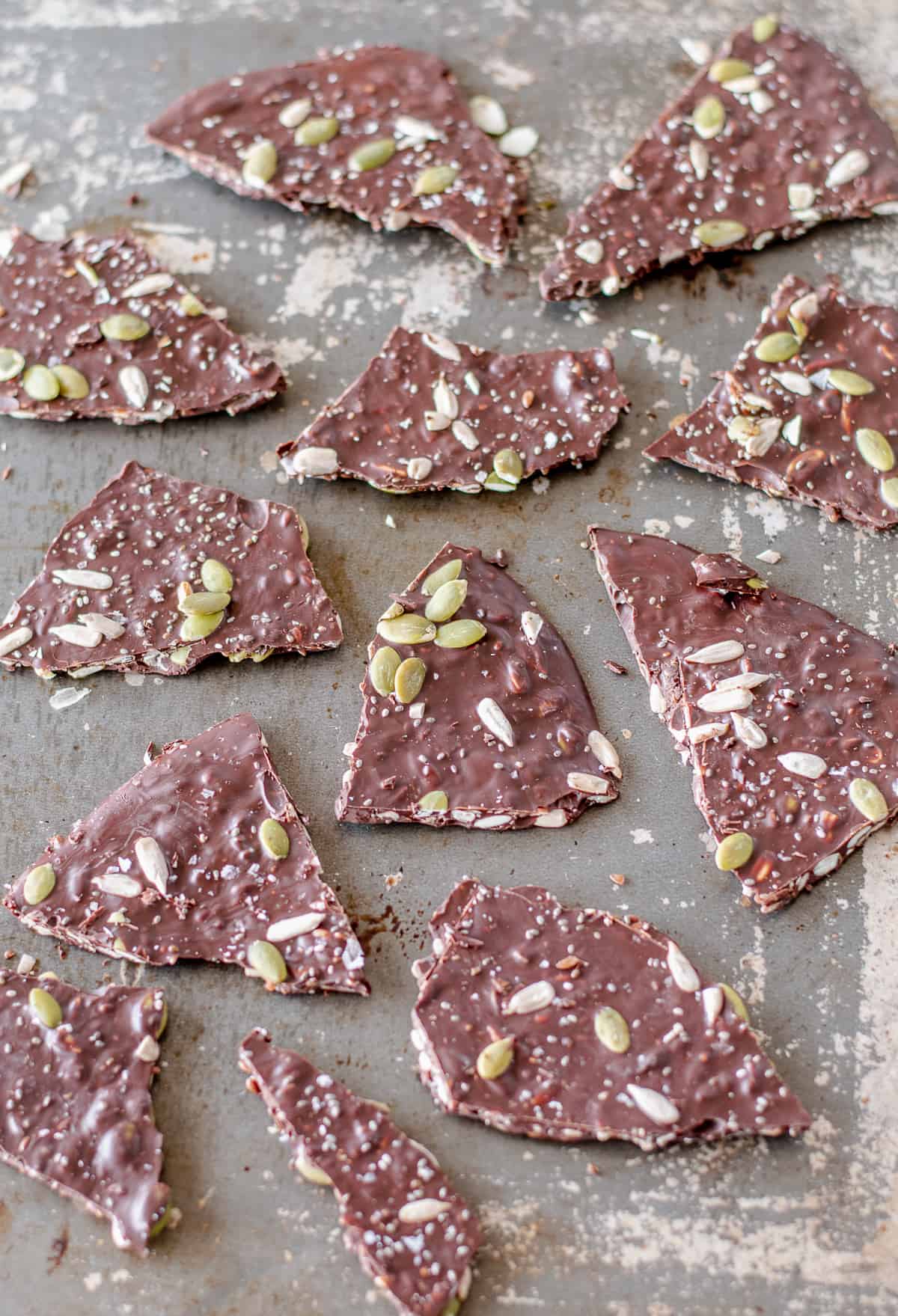 This seedy dark chocolate bark is a doddle to make in the Thermomix and is a wholesome snack to enjoy between meals. I've been making it a lot lately for my daughter, who is studying for her year 12 exams. I googled brain foods, and dark chocolate and seeds were amongst the tops ones to have.
I love how easy it is to melt chocolate in the Thermomix and have a similar recipe on my blog for Fruit & Nut Chocolate Bark which I make at Christmas time.
Tips on How to Make
I love to use dark chocolate that is no more than 80% cocoa as anything higher is too bitter. Green & Black's organic is an excellent quality brand, and it's often on special at Woolies. I don't recommend baking chocolate for this as it tastes gross when not in cakes etc.
To make the chocolate bark, start by grating the chocolate in the Thermomix, then gently melt it and stir in the seeds. Spread evenly on a lined baking sheet but not too thinly otherwise it won't set properly. I like to add a scattering of extra seeds on top then a good pinch of sea salt which lifts it to the next level. It only takes 20-30 minutes to set in the fridge and then it's ready to be enjoyed.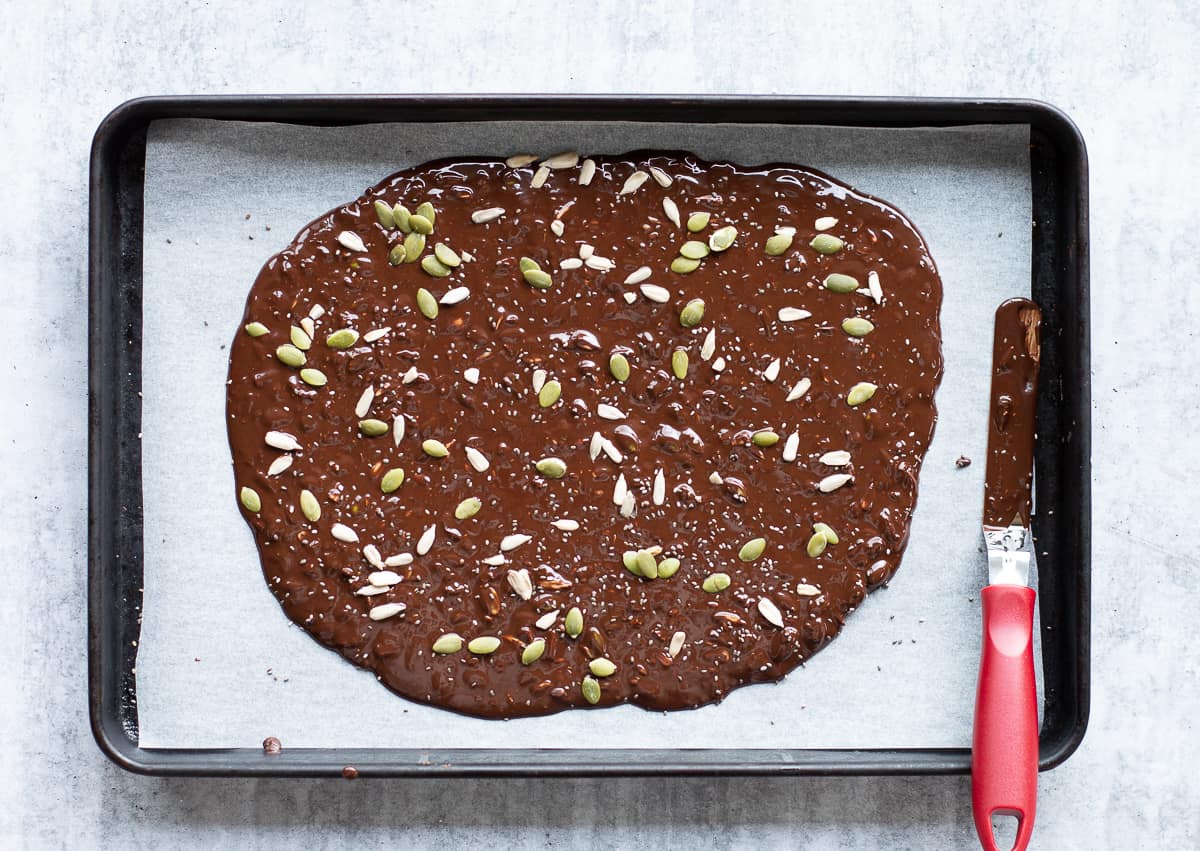 How to Store
This Thermomix Dark Chocolate bark tastes better when stored in the fridge.
Substitutes
You could also add some chopped nuts such as walnuts which have excellent brain-boosting nutrients.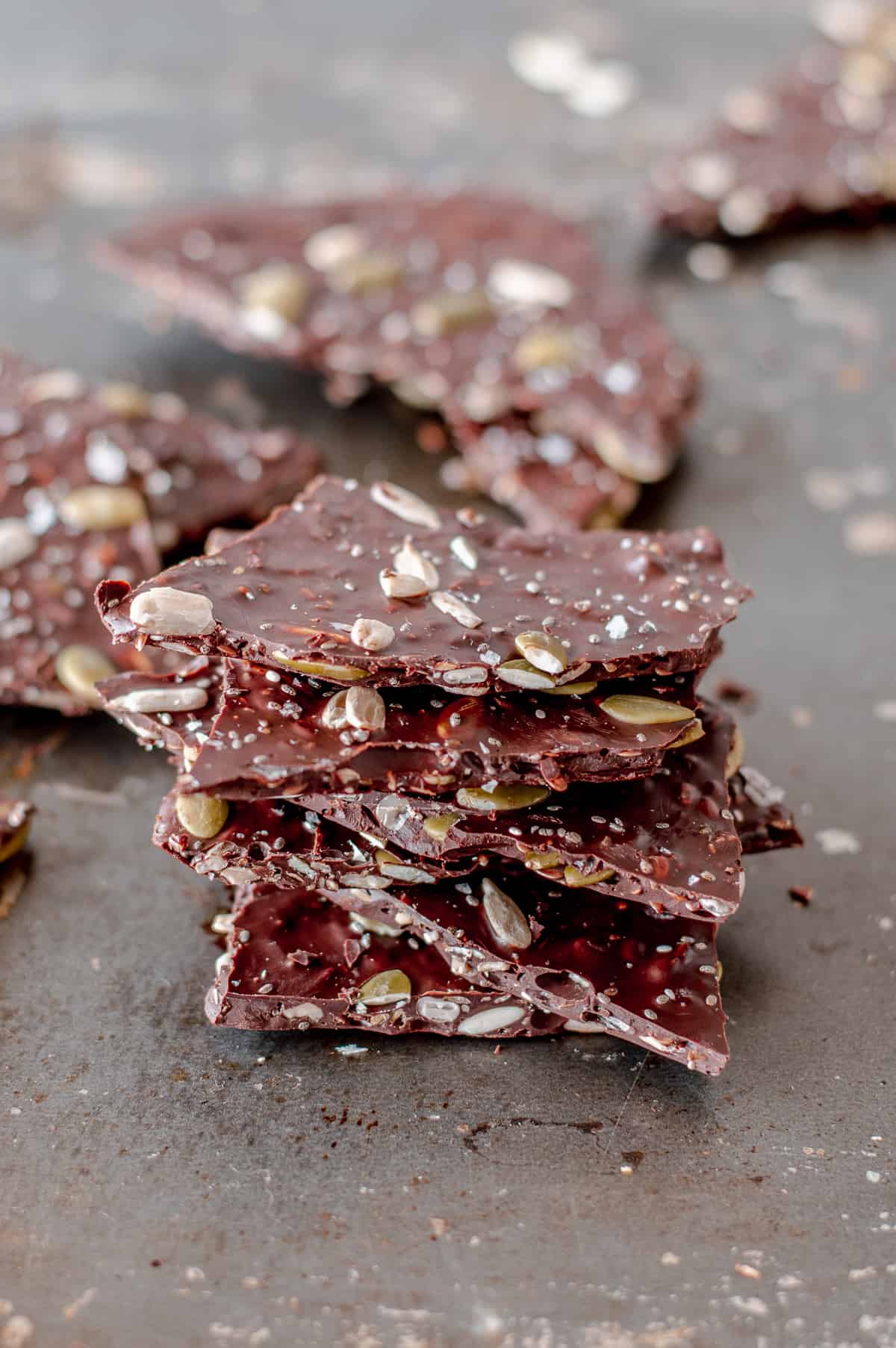 Some More Chocolate Recipes You Might Like
Chocolate Brownies (Donna Hay adaption)
Easy Chocolate Cake
Chocolate Granola
Chocolate Chia Pudding
Melting Chocolate in the Thermomix