Melting chocolate can be a fine art, but it is simple in the Thermomix. The constant temperature of 50°C whilst stirring ensures the chocolate is perfectly tempered without burning the bottom of the bowl. It also grates chocolate at lightning speed, which is a time saver.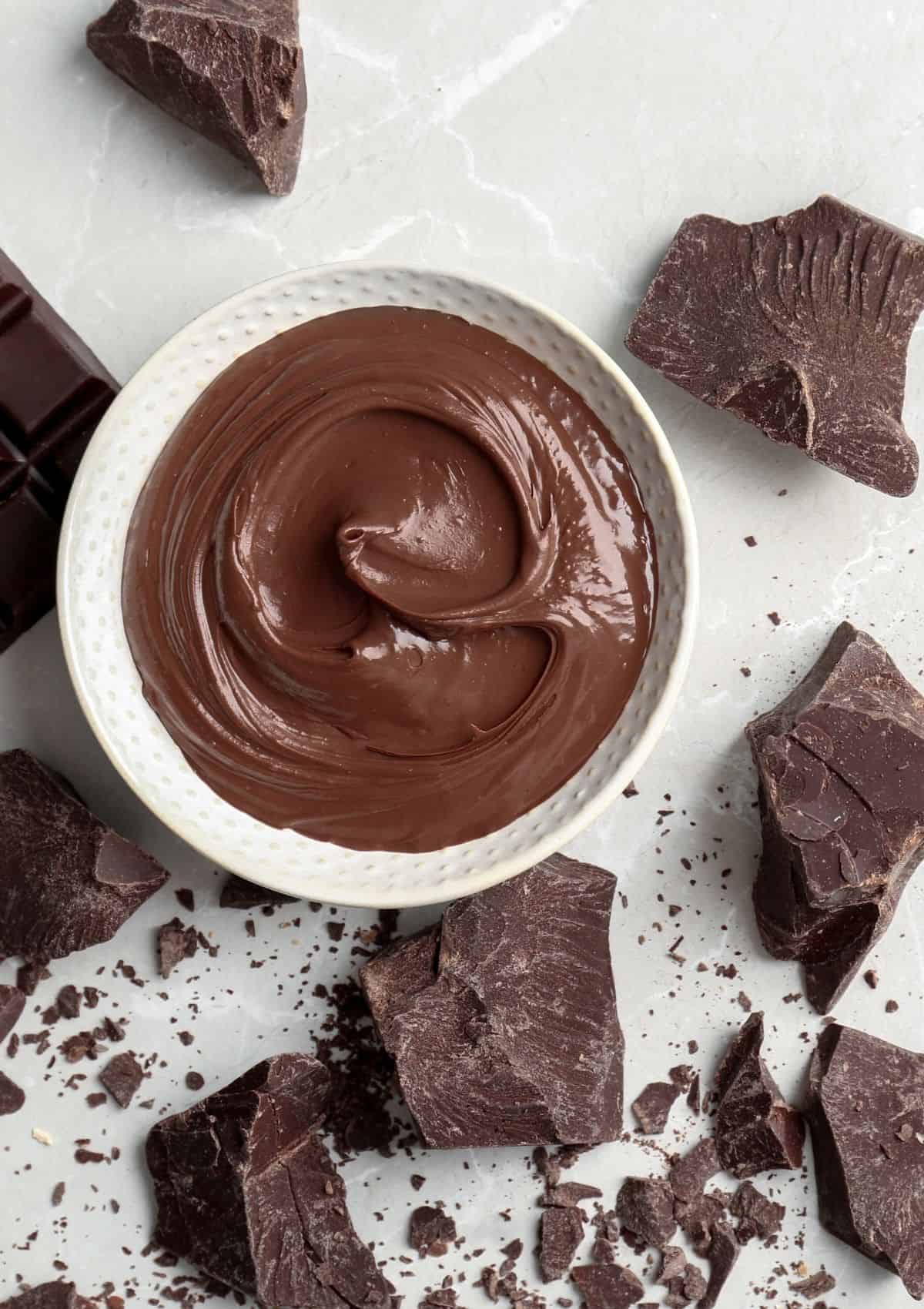 The Thermomix can easily melt dark, milk or white chocolate, which can be used for all kinds of recipes, like this Super Seed Dark Chocolate Bark, Oreo Balls and Chocolate Covered Strawberries.
Jump to:
Recipe Features
Quick and effortless - the Thermomix can weigh, grate and melt all in one bowl.
No manual stirring the chocolate in a basin over a pan of boiling water (the traditional method).
Perfect results every time.
Step by Step Directions
Step 1. Break the chocolate in small pieces and then add to the Thermomix bowl.
Step 2. To speed up the melting process, grate the chocolate for 8 seconds at speed 10.
Step 3. Melt the chocolate for 2-3 mins/50°/speed 2. Scrape down the bowl and along the blades with a spatula. If necessary, melt the chocolate again for 1-2 minutes/50°/speed 2. Use as needed.
Quick Tip: Make hot chocolate with the leftover chocolate in the Thermomix bowl! Simply add milk and heat it for 3-4 minutes, then mix for 30 seconds on speed 9, so it's frothy.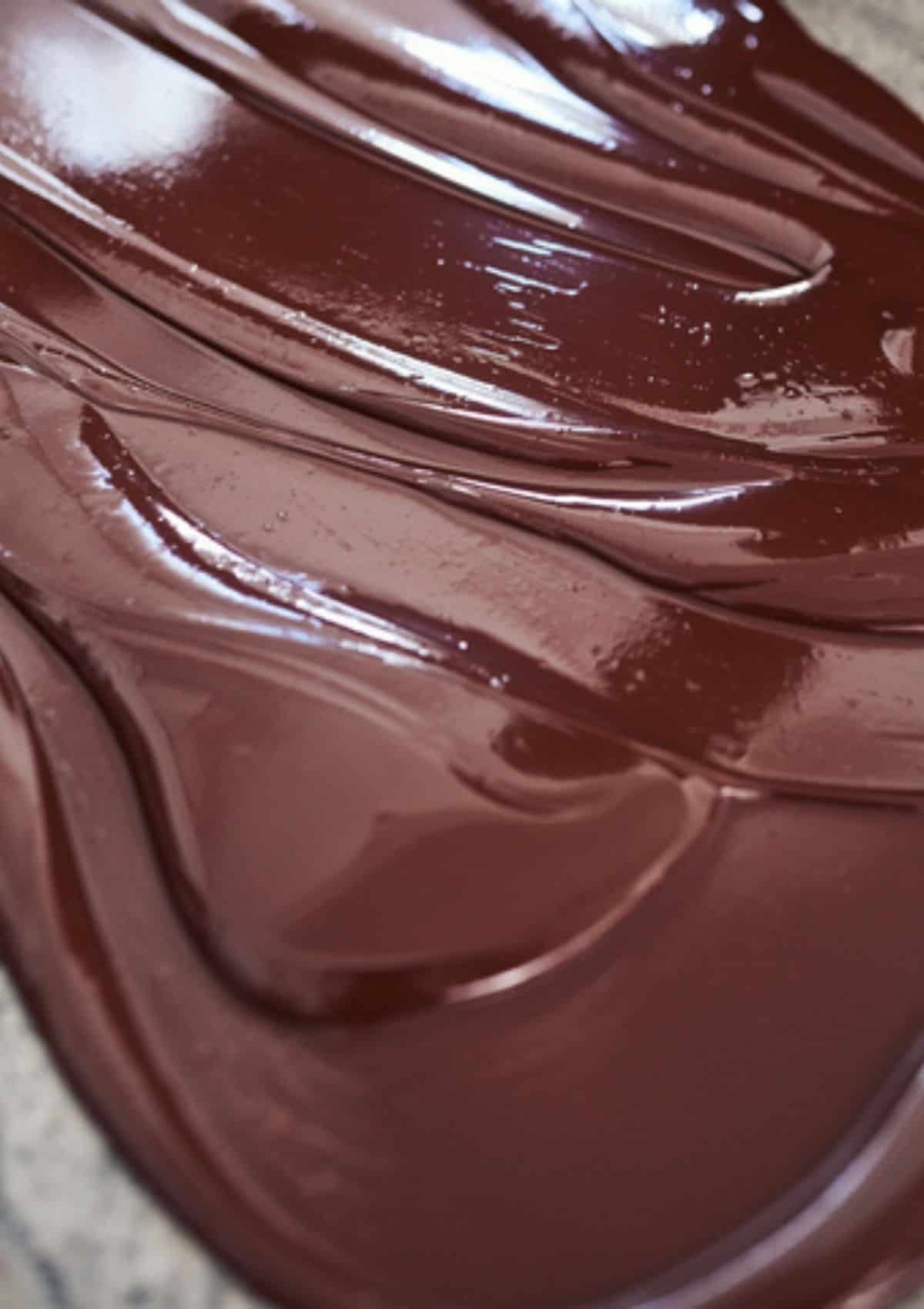 Expert Tips
It's worth noting that not all chocolate sets properly after being melted. From experience, I have learned that normal milk chocolate and white chocolate tend to set very soft. Dark chocolate is generally okay. You can buy milk chocolate, especially for melting, and I recommend Nestlé and Cadburys brands.
Our Favourite Chocolate Recipes
Chocolate Brownies
Chocolate Cake
Chocolate Chip Cookies
Mars Bar Slice
Chocolate Caramel Slice