A super easy recipe for Thermomix Lemon Tart which is sure to impress. Made with buttery sweet shortcrust pastry and a zesty lemon filling, it's light, tangy and delicious.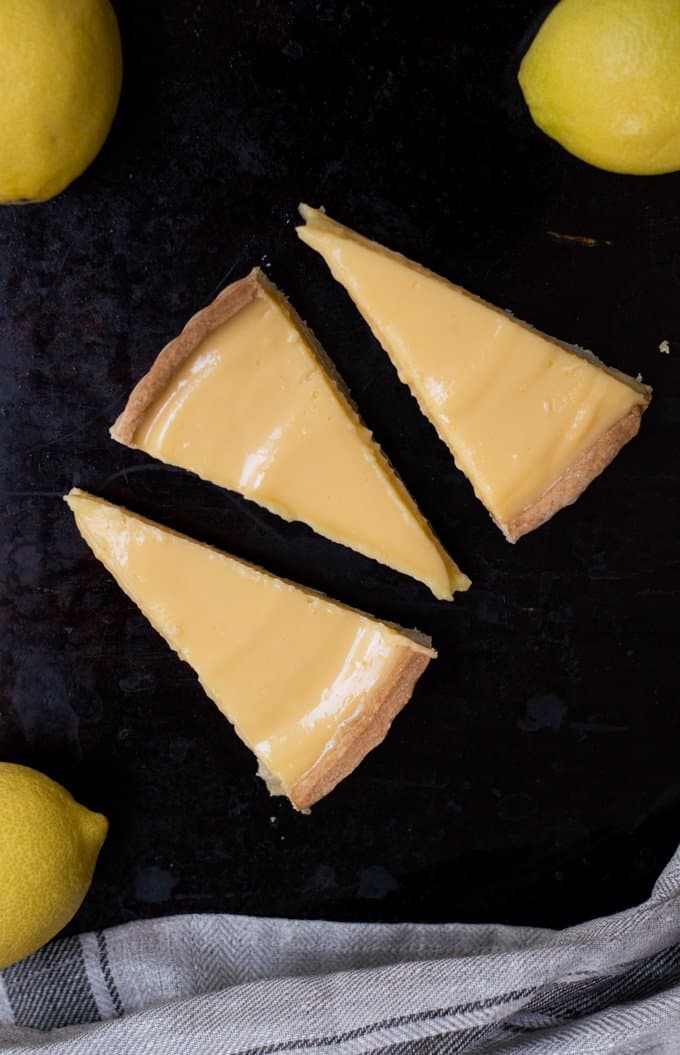 This is a rustic version of Heston Blumenthal's Lemon Tart which he created for Waitrose. It's great to make in the Thermomix as there's no standing over a hot saucepan stirring. It does take time though so best not to attempt it if you're in a hurry!
I use my Thermomix Sweet Shortcrust Pasty recipe as the base of this lemon tart. I've tried many times to make the pastry out of the Every Day Cookbook but each time it fails miserably and I'm left with a crumbly mess.
I was browsing the Waitrose website and in true Heston style, he's just brought out an Earl Grey & Lemon Gin & Tonic Tart! Oh how I wish I still lived in England. Maybe I might try and create that one next.
You Might Also Love
Thermomix Lemon Delicious
Thermomix Apple Galette
Thermomix Sticky Date Pudding
Thermomix Rhubarb Crumble
Chocolate Pear Pudding