A rich and decadent Chocolate Pear Pudding that is quick and easy to make in the Thermomix. Served with a dollop of freshly whipped cream or vanilla ice cream and it's comfort food at its finest.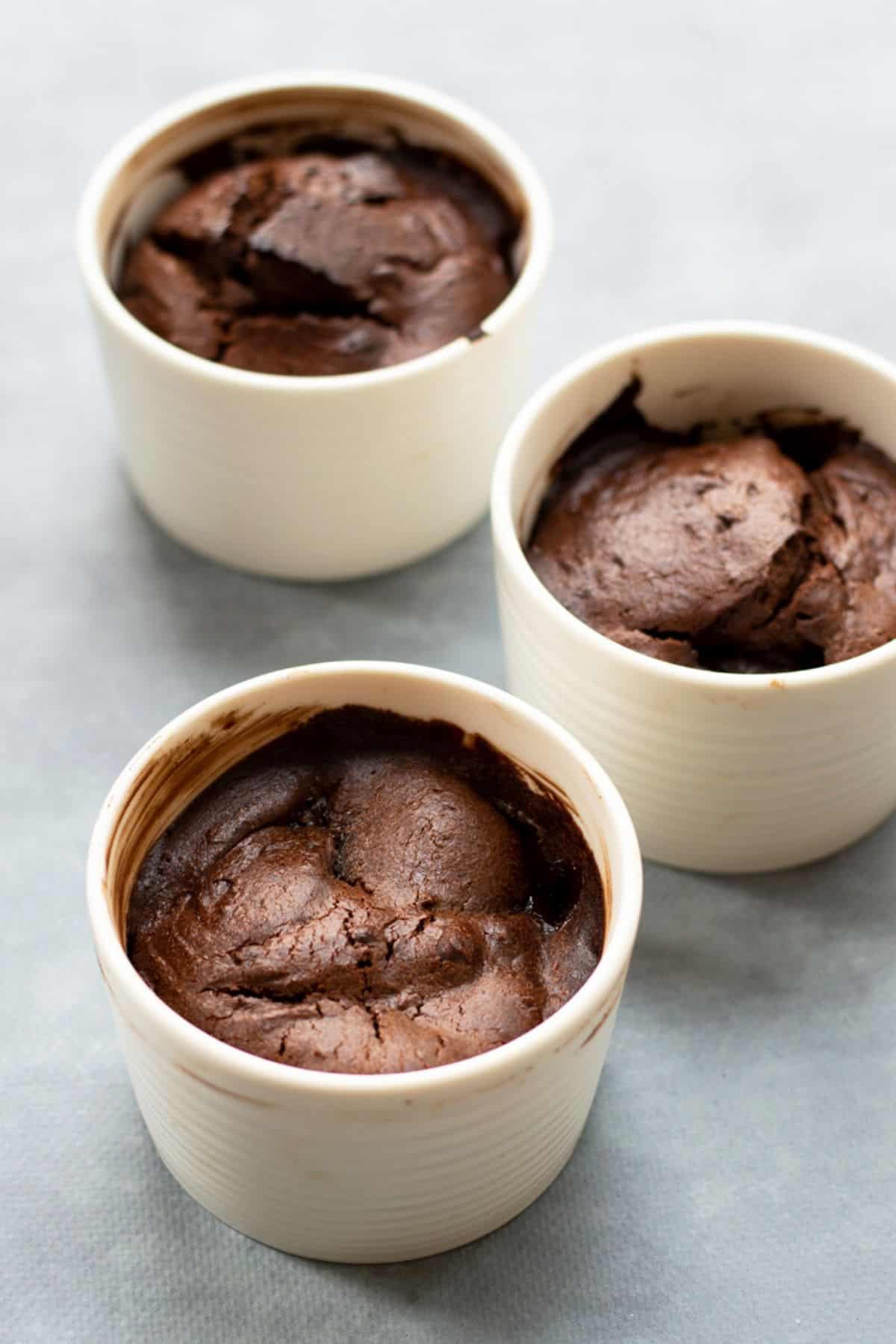 This Chocolate Pear Pudding recipe is adapted from a Nigella recipe found in her book Nigella Express. It's so easy to make and all the ingredients can be found in a well-stocked fridge and pantry.
Chocolate and pears are perfectly matched and what I love about this dessert is the oozy self-chocolate sauce it produces after it's been baked. Tinned pears are great to use as there's always a spare tin lying around at the back of the cupboard but you could also use fresh ripe pears.
I love making this in the cooler months when I need a last-minute dessert and don't feel like putting much effort in. All you need to do is drain the pears into a large baking dish or individual ramekins, mix the batter ingredients for 30 seconds then pour it over the pears and bake.
This Chocolate Pear Pudding tastes amazing on its own or even better with some salted caramel sauce, vanilla ice cream or a dollop of freshly whipped cream. Any leftovers can be stored in the fridge for a day or two then reheated in the microwave.
The original recipe for Chocolate Pear Pudding by Nigella Lawson can be found on her website here. I have changed the type and quantity of sugar and made it with the addition of milk so that the batter spreads easier.
Some More Thermomix Chocolate Recipes You Might Love
Chocolate Brownies
Chocolate Chip Cookies
Chocolate Cake
Hot Chocolate made with Real Chocolate
Chocolate Porridge
Some More Cozy Desserts You Might Love
Lemon Delicious (also known as Lemon Surprise and Lemon Self Saucing Pudding)
Apple Crumble
Rhubarb Crumble
Apple Galette
Sticky Date Pudding