A twist on the classic Miso soup made with vegetable stock instead of dashi. Still nourishing and delicious and ready in under 20 minutes.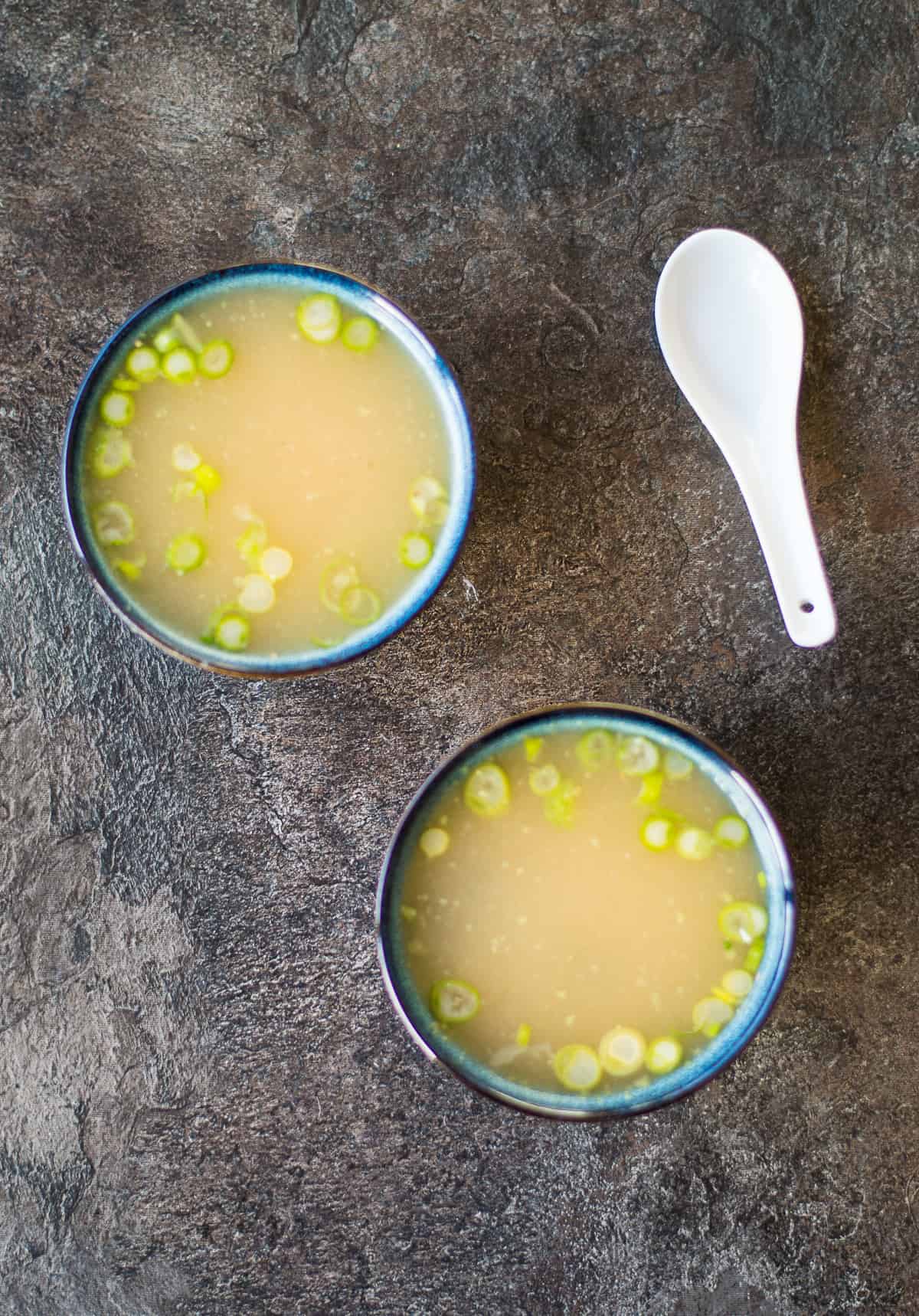 This simple Thermomix Miso Soup is made with vegetable stock, white miso paste, spring onions, ginger, tofu and nori. It's wholesome, soothing and will warm you up on a chilly day.
Traditional miso soup is made with dashi which is a Japanese stock consisting of water, kombu (dried kelp), and bonito fish flakes. Dashi forms the base of many Japanese dishes but the ingredients can be hard to find. This miso soup recipe is made with ingredients you can buy at the supermarket without having to go to a specialist Asian grocer and I love this version as it's plant-based.
You can add many vegetables to miso soup such as any kinds of mushrooms, chard, and even noodles. For this version, I've kept it simple with just spring onions, ginger, tofu and nori. Nori is used for rolling sushi but it's just as easy to shred and add to the soup. Wakame seaweed is traditionally used but again can be hard to source. Seaweed is not everyone's taste so feel free to leave it out!
Tofu is a popular addition and is a great source of plant protein. I've used the silken tofu for this recipe. For the Miso paste, I've used white miso (Shiro) but I believe you can use red/brown as well.
How to Make
Heat the vegetable stock in the Thermomix then take out half a cup and mix it with the miso paste in a separate bowl then add it back to the Thermomix. This is so the miso paste doesn't clump together.
Add all the other ingredients except for the tofu then heat gently and stir in the tofu last. This recipe serves two bowls and is best enjoyed fresh.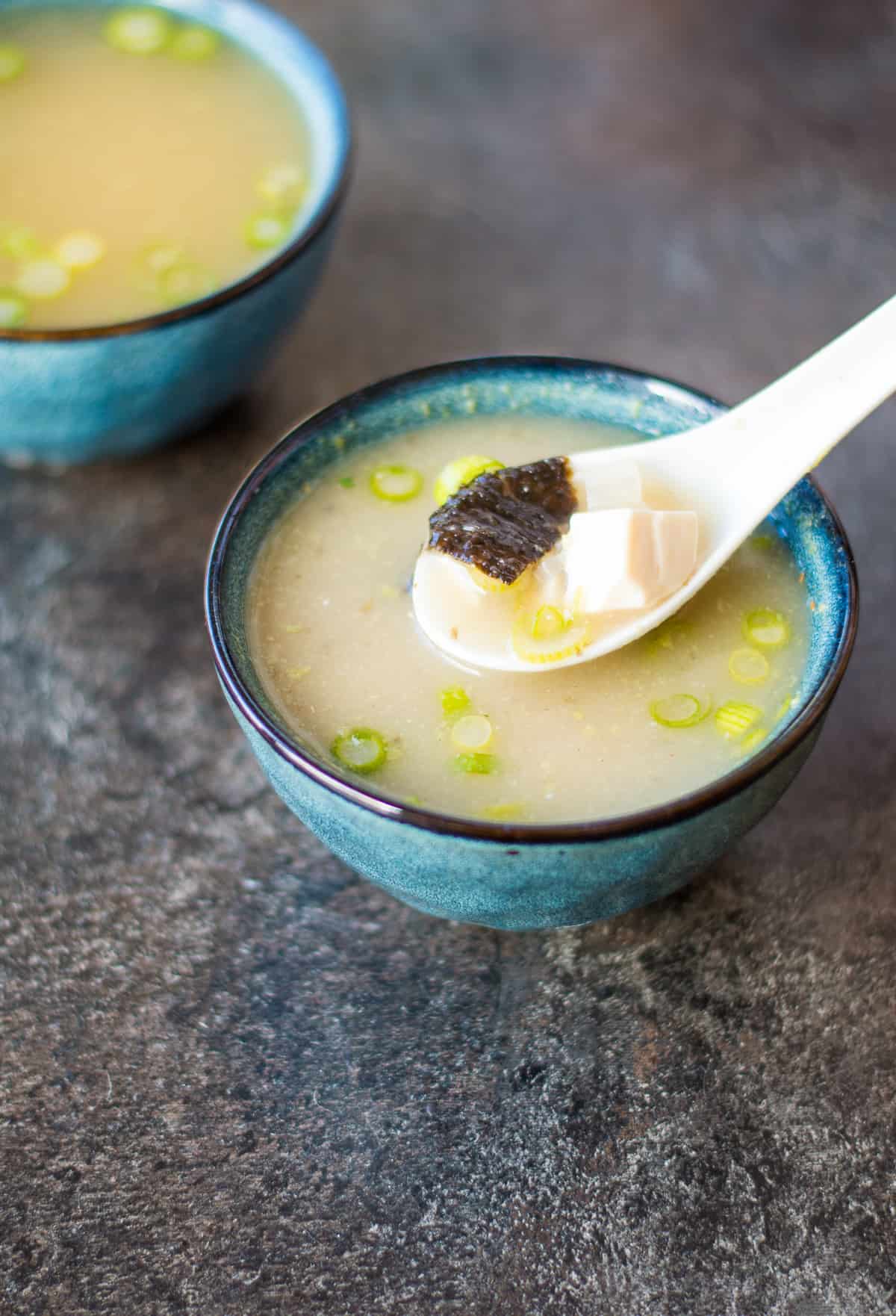 You Might Also Like These Other Cozy Soups
Pumpkin Soup
Roasted Tomato Soup
Cheesy Cauliflower Soup
Pea & Mint Soup
Carrot & Coriander Soup