This vibrant Thermomix Pea and Mint Soup takes less than thirty minutes to make and is a great way to use up any spare frozen pea packets lying around in the back of the freezer!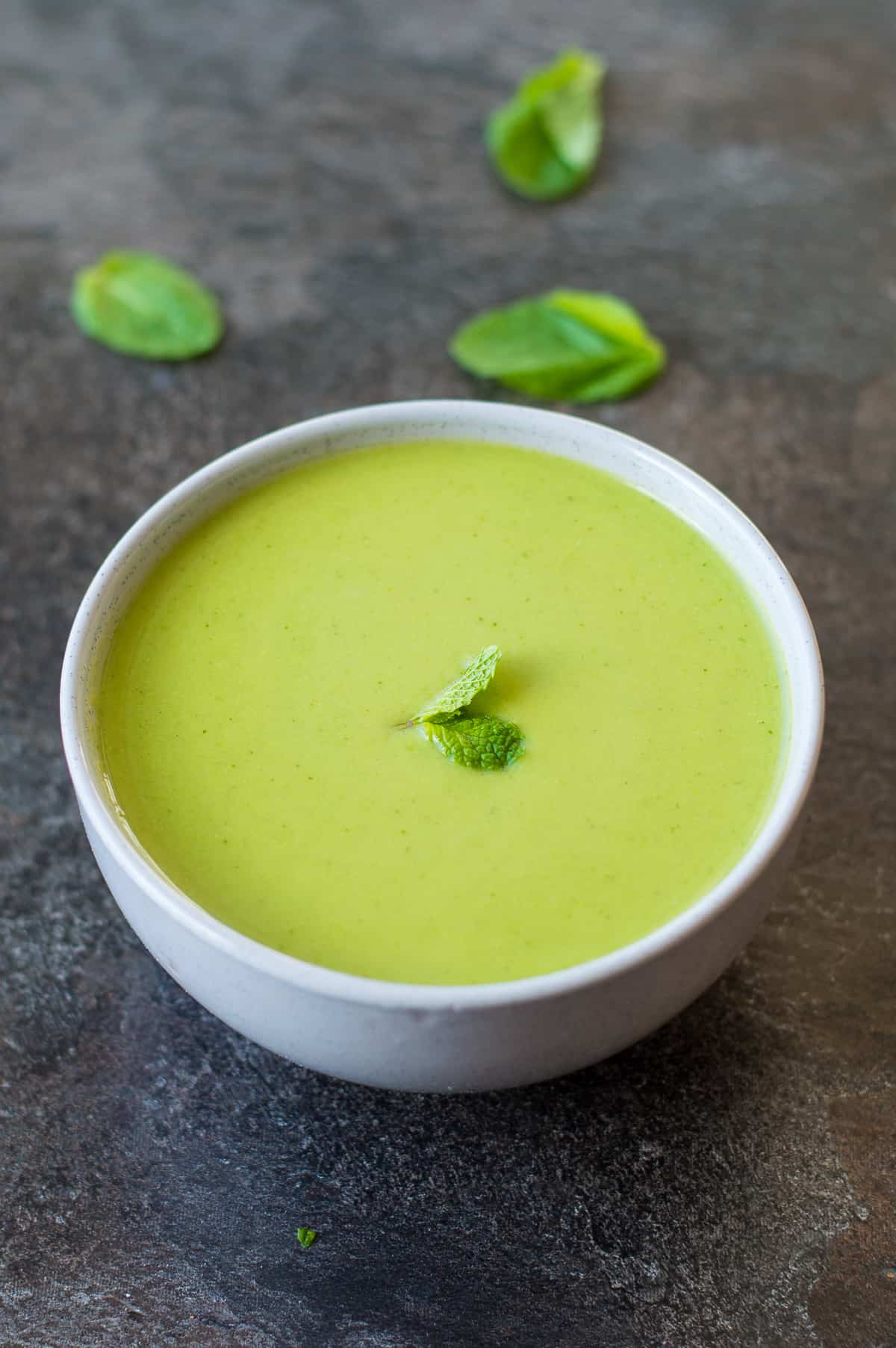 This super healthy plant-based soup is bursting with flavour and goodness. It tastes fresh and light and would be perfect as a starter or main meal with some freshly baked soft bread rolls.
I love how easy it is to make Soups in the Thermomix. There's less washing up, and you can set and forget whilst getting on with other chores (or sitting on the couch watching tv).
Ingredients
This rich and creamy soup contains just seven ingredients - frozen peas, potato, spring onions, garlic, mint, olive oil and vegetable stock.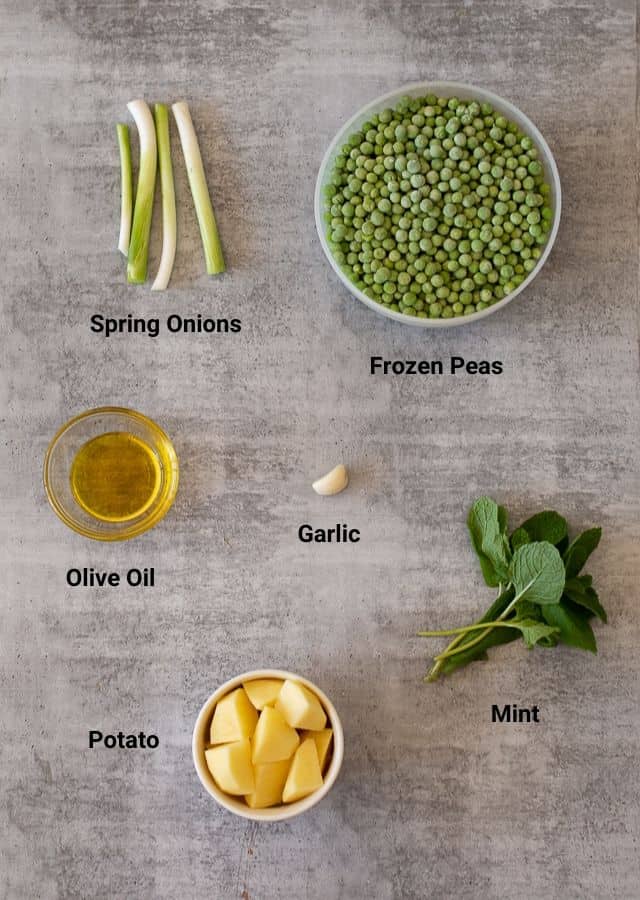 How to Make (see the recipe card at the bottom of the post for exact quantities)
First, chop and saute the garlic and spring onions in the Thermomix bowl. Then add the diced potato. Lastly, add the peas and vegetable stock and cook for approximately 15 minutes. Add the mint just before blending, so it doesn't lose its flavour. Check for seasoning and consistency then it's ready to enjoy!
Vegetable Stock
For this recipe, I've used Massel vegetable stock cubes dissolved in hot water as I love the taste and convenience. If using the Thermomix vegetable stock concentrate, one tablespoon equates to 1 store-bought stock cube. If using cold stock from a carton such as Campbells, increase the cooking time by a few minutes.
To Make Ahead and Freeze
This soup lasts three days in the refrigerator and three months in the freezer.
What to Do With Any Leftover Fresh Mint
There's nothing worse than finding forgotten herbs that have started to rot at the bottom of the fridge, it's such a waste, and I'm very guilty of it. Many recipes contain mint (my favourite is a Mojito🍹), and it also freezes well.
To freeze, pick mint leaves then wash and chop them up finely. Place into an ice cube tray and place in the freezer. Once the mint is frozen, you can pop them out and put into a freezer bag.
You Might Also Like These Other Cozy Thermomix Soups
Roast Pumpkin Soup
Roasted Tomato Soup
Carrot & Coriander Soup
Celeriac, Parsnip and Thyme Soup
Cheesy Cauliflower Soup