An easy recipe for Thermomix Peach Galette made with fresh juicy peaches and a soft buttery pastry. Top with vanilla ice cream or whipped cream for the ultimate no-fuss dessert.
This Thermomix Peach Galette is such a simple summer dessert to make and is perfect for any occasion. Peaches are in season right now in Victoria, and I was lucky to be given some by a friend who went fruit picking in the Yarra Valley, which is about an hour east of Melbourne.
Galettes also go by the name of crostatas and free form tarts. I love how rustic they look without having to make too much effort. I also have a delicious recipe for Thermomix Apple Galette, which you can find here.
Tips on How to Make
Making the pastry in the Thermomix is the easiest thing ever, and I have made this pastry recipe hundreds of times without fail. There are a few tips though to achieve the perfect pastry in the Thermomix:-
Use cold butter straight from the fridge
Use ice-cold water - this prevents the butter from melting
Use the exact ingredient quantities listed in the recipe
Once you've made the pastry, it needs to rest in the fridge for at least 15 minutes to make it easier to roll. Whilst it's resting, it's time to prepare the peaches. The peaches I used in the photo were a little overripe and squishy, but they still tasted good.
Peaches taste amazing on their own, but I like to add a little brown sugar, lemon juice, cinnamon and cornstarch. Cornstarch helps absorb the juices, which helps prevent the pastry from going soggy.
Once the pastry is chilled, it's just a case of assembling it all. You can arrange the peaches whichever way takes your fancy but don't pile them up too high or the pastry will go soggy.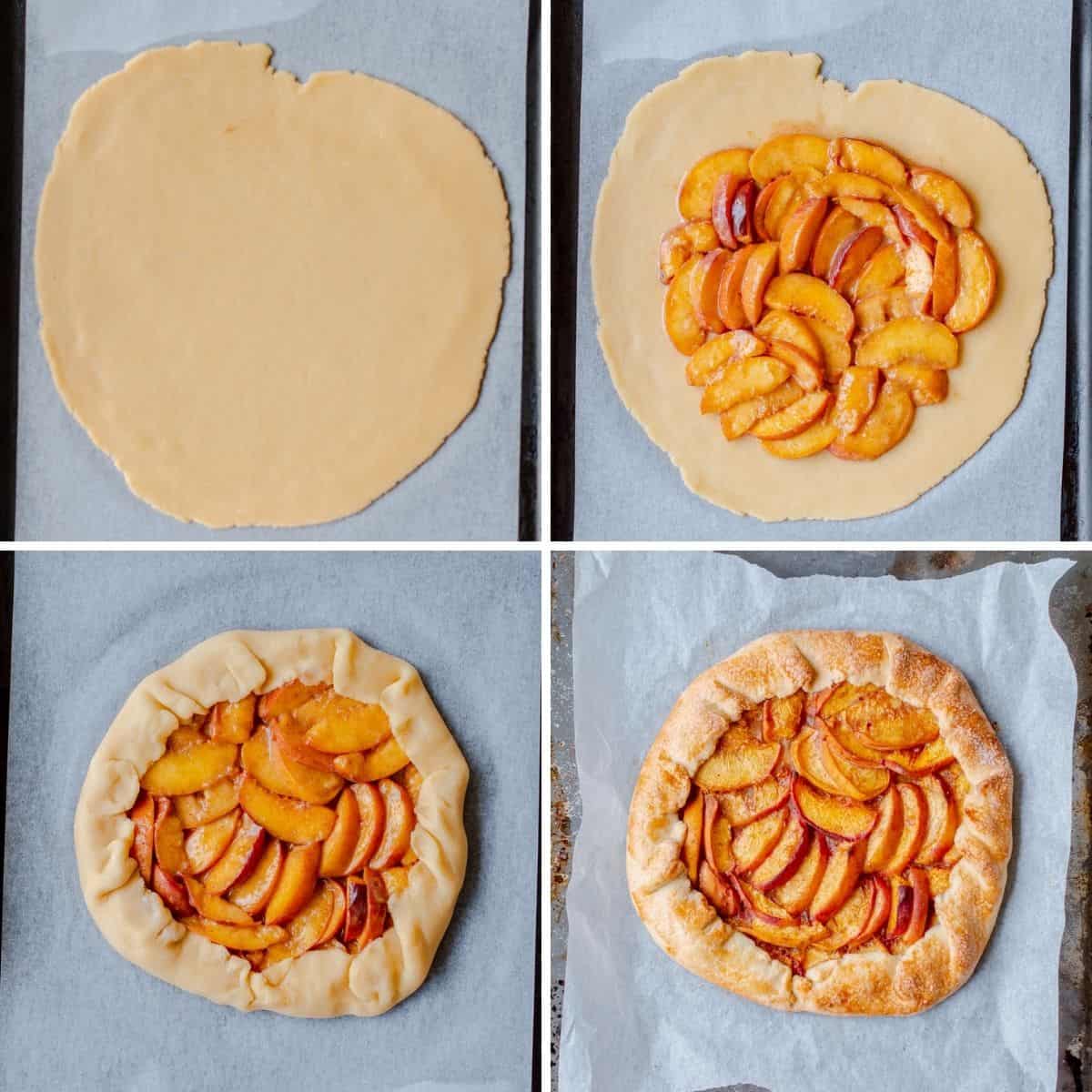 The galette takes about 35-40 minutes to bake in the oven and is ready when the crust turns golden.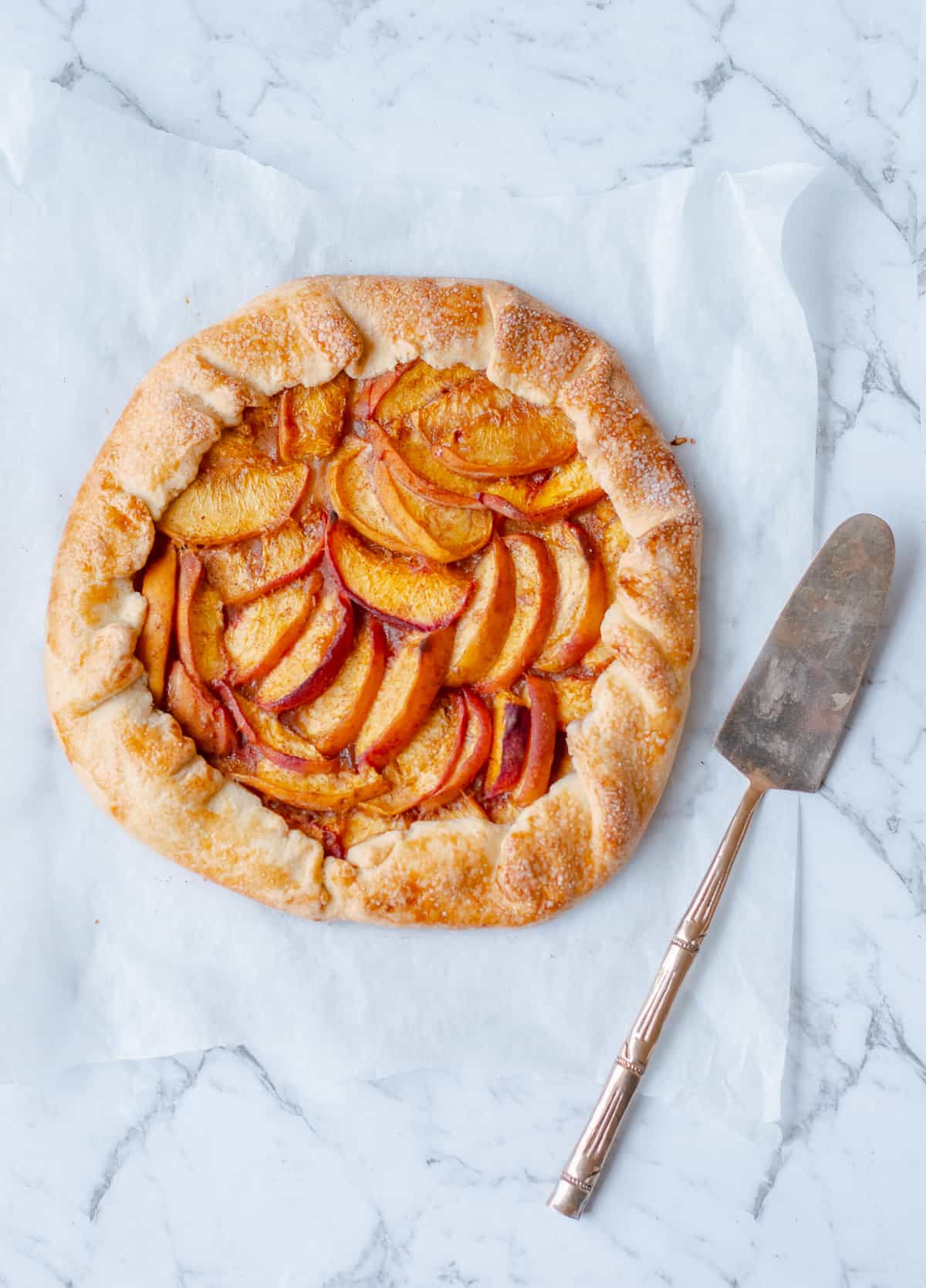 Freshly baked Peach Galette can be eaten warm on its own or served with freshly whipped cream, vanilla ice cream or hot or cold custard.
You Might Also Love These Thermomix Desserts
Apple Crumble
Rhubarb Crumble
Mango Sorbet
Gin & Tonic Sorbet
Chocolate Pear Pudding
Lemon Delicious Pudding