This Thermomix Apple Crumble is a nourishing dessert that takes minutes to prepare. Served with piping hot custard, freshly whipped cream or vanilla ice cream, it's comfort food at it's finest.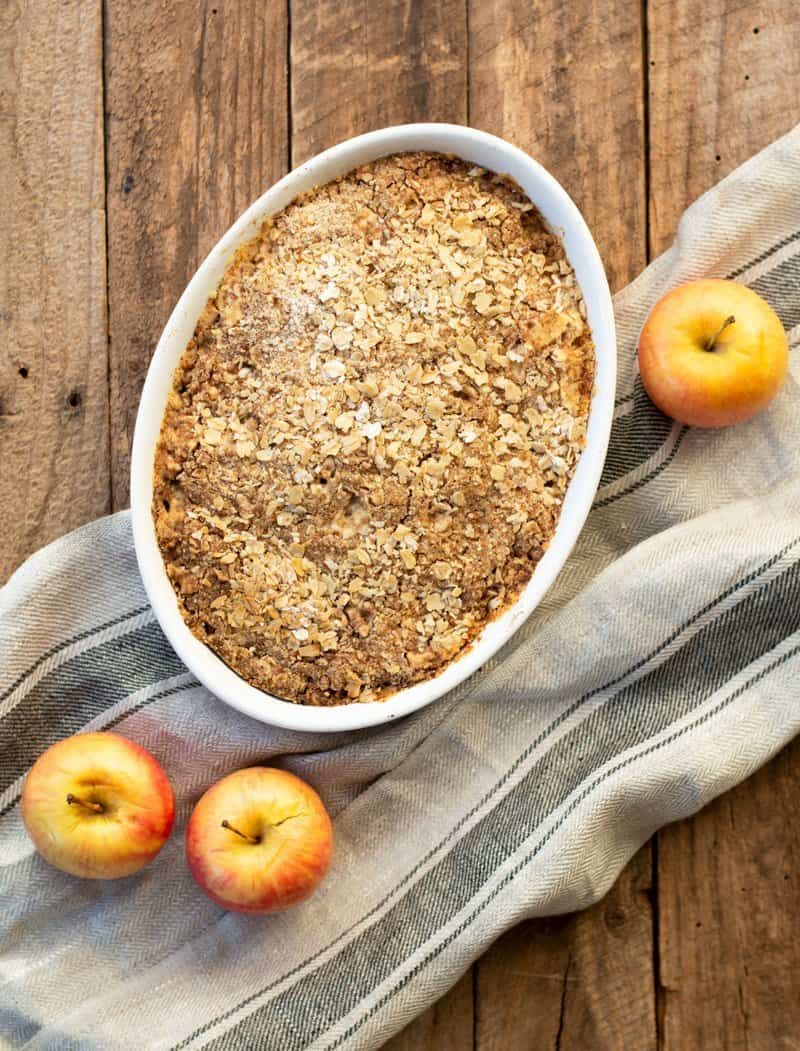 My Thermomix Apple Crumble is the best crumble recipe ever! You can't beat the traditional apple filling topped with crisp buttery crumble, it's so delicious and heartwarming.
When organised, my preference for apples when making crumbles are green Granny Smiths. They are crisp and sour, which pairs wonderfully with the sugary crumble topping.
For last minute crumbles when there's no time to plan, I have used whatever apples I can find in the fruit bowl and they usually turn out okay with no complaints from my family.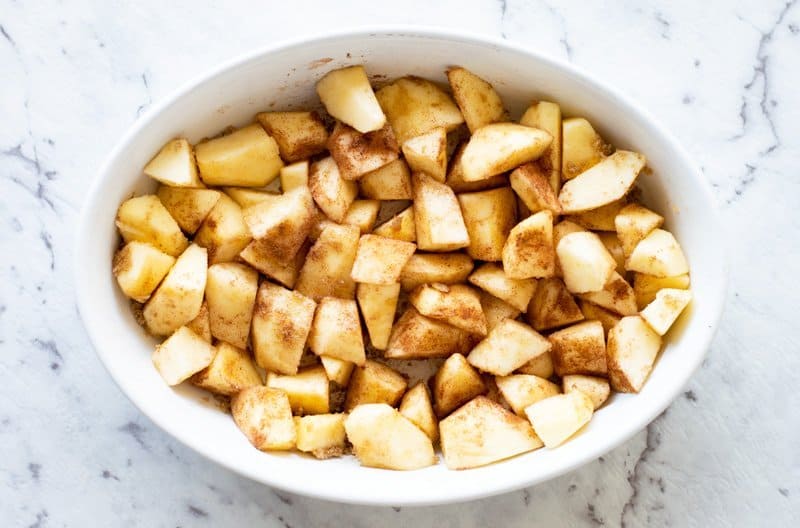 To make the crumble topping, the Thermomix does all the hard work in lightning speed. There is no need to stand there tirelessly rubbing butter and flour together with your fingers and dropping the mixture everywhere.
Just add the flour, butter and sugar to the TM bowl and mix for 15-25 seconds/speed 5 until the mixture starts to come together. It will resemble wet sand but be careful not to over mix otherwise you'll have pastry and will have to make an apple pie instead!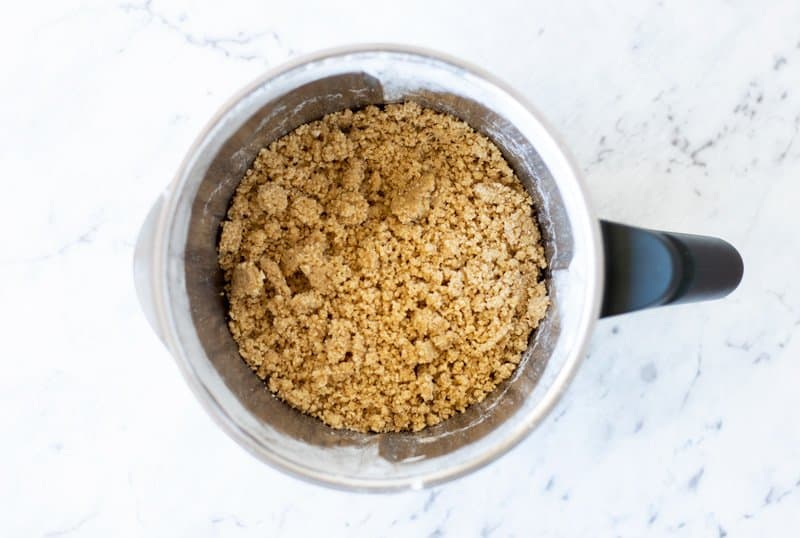 My favourite way to serve crumble is with thick piping hot custard or a dollop of freshly whipped cream or a scoop of good quality vanilla ice cream. There are no rules to say you can't have all three!
To Make Ahead and Freeze Apple Crumble
Make the crumble, cover and freeze before baking. Defrost it overnight in the fridge and then bake.
Some more Crumble Recipes You might Like
Thermomix Blackberry and Apple Crumble
Thermomix Rhubarb Crumble
Some More Thermomix Comfort Food Desserts You Might Like
Thermomix Chocolate Pear Pudding
Thermomix Apple Galette
Thermomix Sticky Date Pudding
Thermomix Lemon Delicious