A quick and nourishing Thermomix Tomato and White Bean Soup packed with veggies. It takes only 20 minutes to make from store cupboard staples.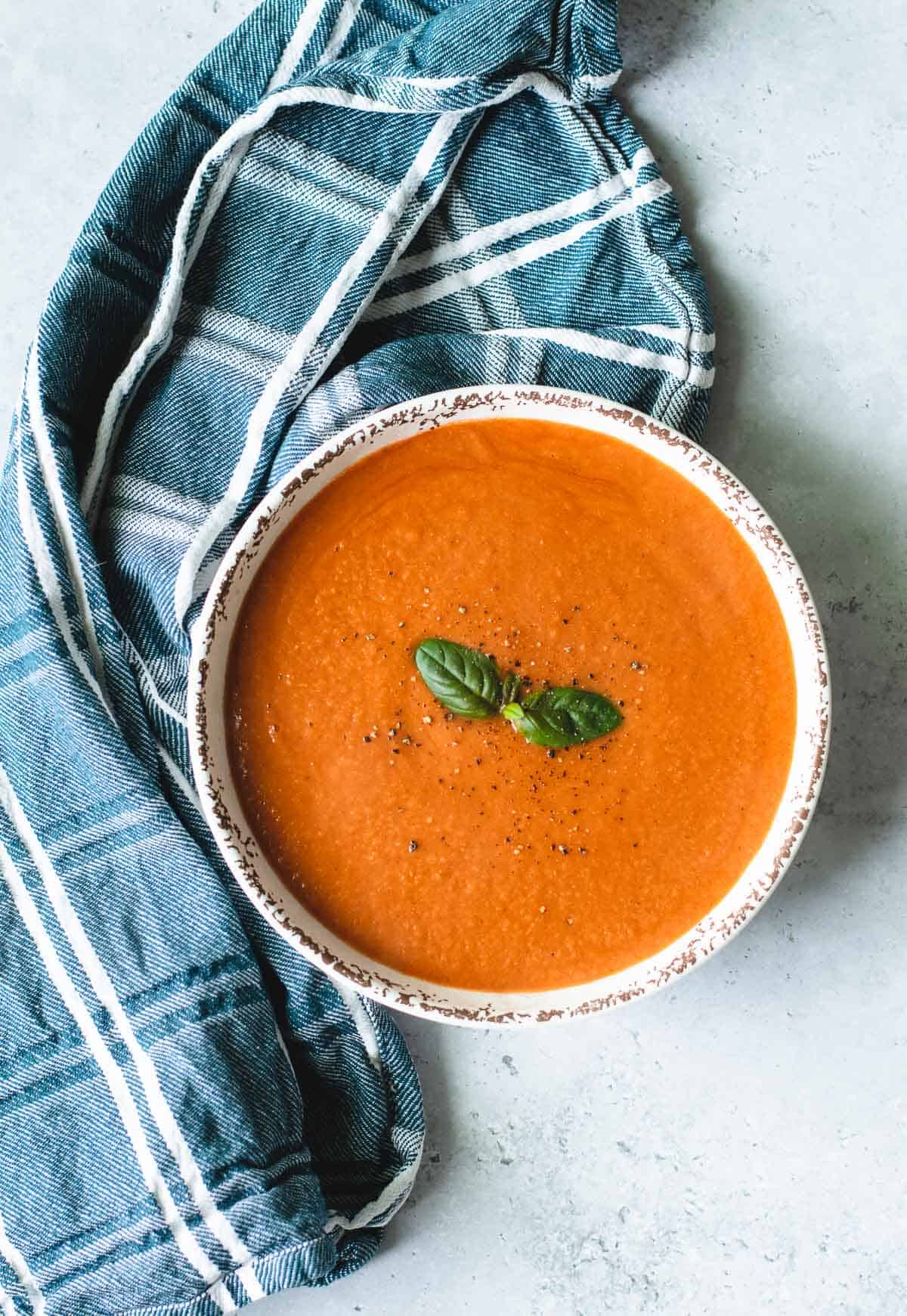 We love a good wholesome soup on a cold, rainy day, and the Thermomix makes light work of making one. This is one of my favourite recipes, as it's quick, healthy, and there's no manual chopping involved.
The addition of cannellini beans gives the soup richness and creaminess without adding cream.
Jump to:
Why We Love This Recipe
Made from whole foods.
Minimal washing up.
There is little planning, which makes it a perfect last-minute meal.
Ingredients
Note: The full ingredients and quantities are shown in the recipe card below.
Chopped tomatoes - use a high-quality tin of tomatoes, such as the Italian brand Mutti. I find their tomatoes sweeter and less watery than other brands. They can easily be bought in Woolies and Coles, and they are not much more expensive.
Cannelini beans - just one tin, drained and rinsed. Butter beans also work well in this recipe.
Basil - fresh basil gives the soup a lovely fragrant aroma.
Oregano - dried oregano is good to use.
Tomato puree - adds richness to the soup.
Vegetable stock - use either homemade or store-bought.
Step by Step Directions
Note: This is a summary of the instructions. The full ingredients and instructions are shown in the recipe card below.
Step 1. Place the peeled onion and garlic into the Thermomix bowl and chop for 3 seconds on speed 7.
Step 2. Add the olive oil and cook the garlic and onions for 5 minutes until soft.
Step 3-4. Add the remaining ingredients and blend until smooth. Then heat the soup up in the Thermomix for 10 minutes until piping hot. If the soup is too thick, thin it out with a little water.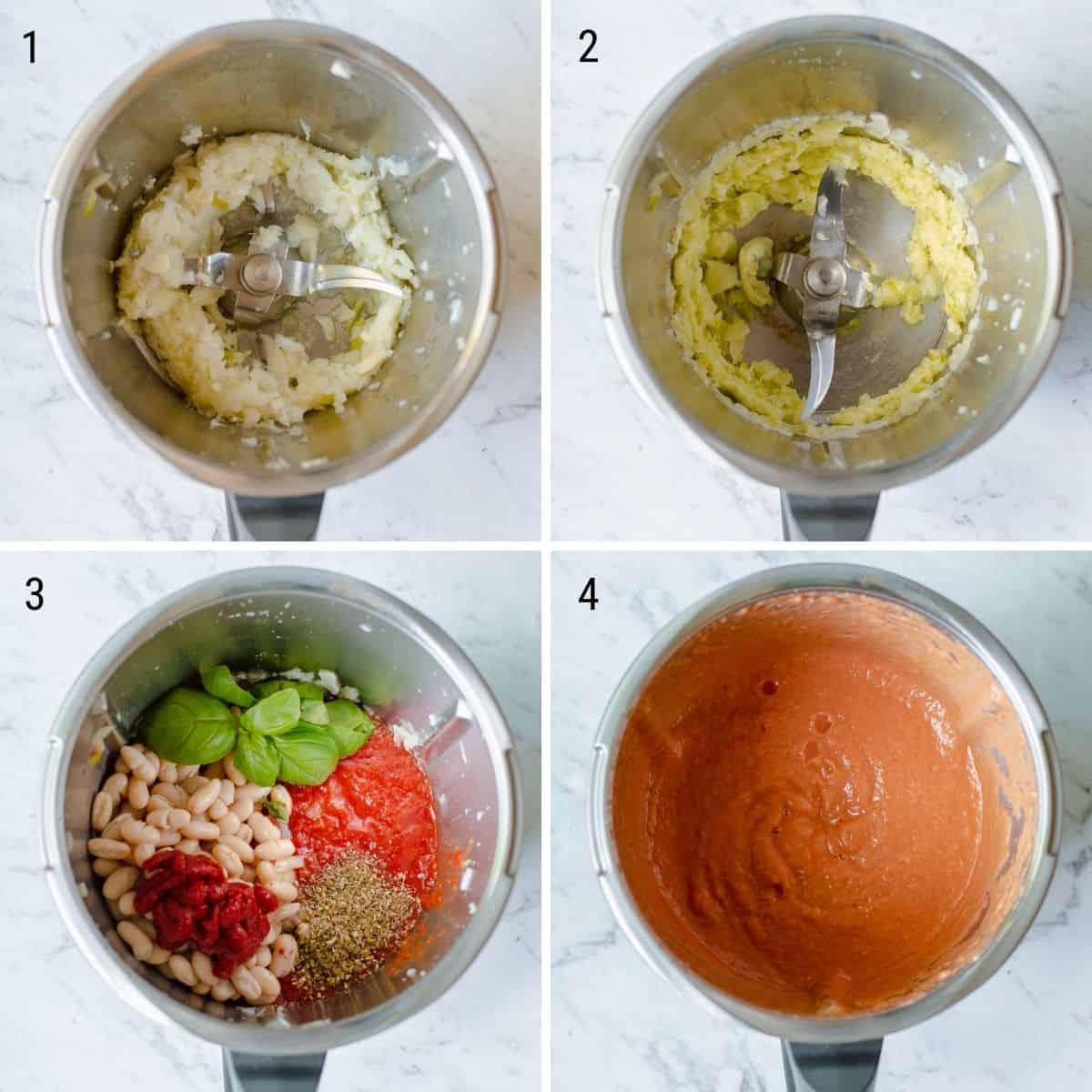 Serving Suggestions
We love this soup served with fresh soft bread rolls or a slice of crusty sourdough. It also tastes delicious with some grated Parmesan on top.
FAQs & Expert Tips
Can I use any white beans?
Yes - butter beans or navy beans work well in this recipe.
Can I freeze this soup?
Yes - allow the soup to cool down first before freezing.
How long will it last in the fridge?
The soup will last a couple of days in the fridge stored in an airtight container.
You May Also Like
Roast Pumpkin Soup
Cheesy Cauliflower Soup
Roasted Tomato Soup