An easy recipe for Thermomix Hummus that's quick and delicious. It takes less than ten minutes to make and tastes so much fresher and healthier than store bought varieties.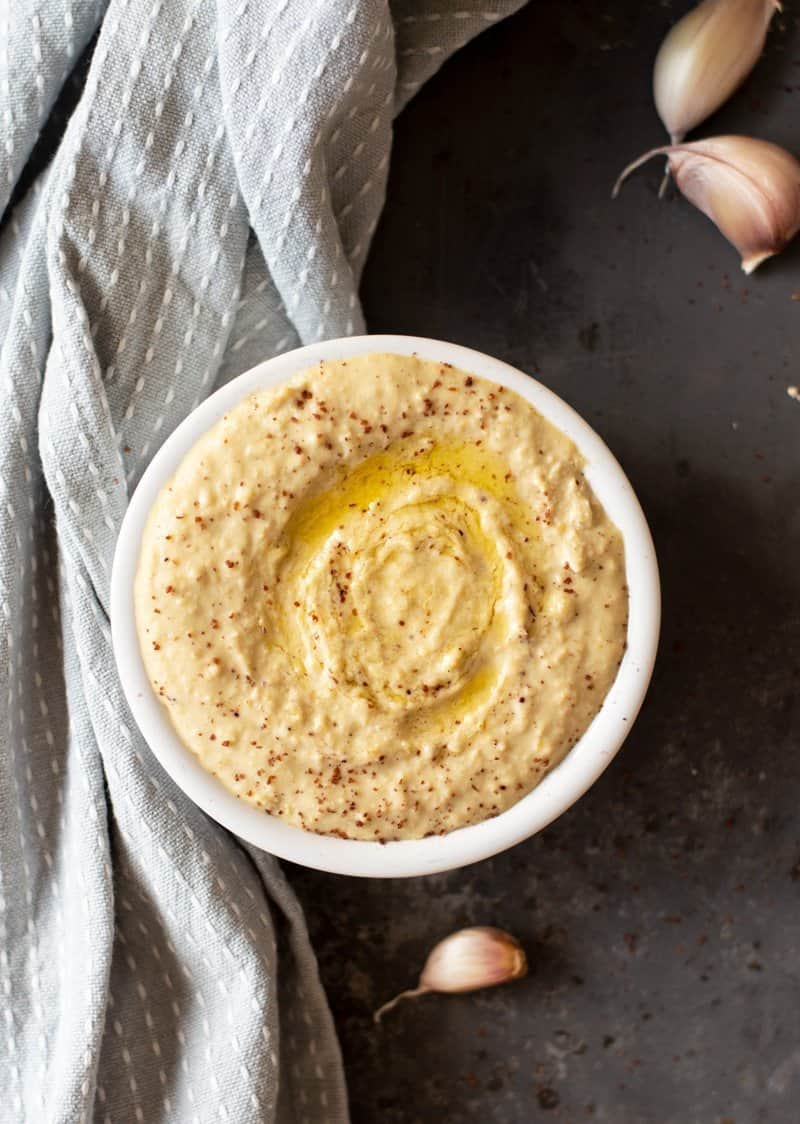 Once you try this Hummus there's no going back! This Middle Eastern dip tastes amazing with everything and my favourite way to enjoy it is with warm pita bread, crudities and nachos. It can also be used for the base of any sandwich or wrap and can be stored in the fridge for a week so there's always some on hand.
There are many varieties of Hummus and the beauty is you can play around with different flavour combinations until you find ones you like. I use this classic version as the base for all my Hummus recipes and love experimenting with different types of foods such as beetroot, red peppers, sweet potatoes, sun dried tomatoes and even peas.
One of the main ingredients for Hummus is Tahini. I make my Tahini in the Thermomix from ground sesame seeds and a little oil, this saves a lot of money and tastes so much better! You can find the recipe here.
How to Make
Start off by chopping the garlic finely in the Thermomix then add the rest of the ingredients. Mix for 2-4 minutes on speed 4 until lovely and creamy. If the hummus is a little thick, thin out with a little ice cold water until desired consistency.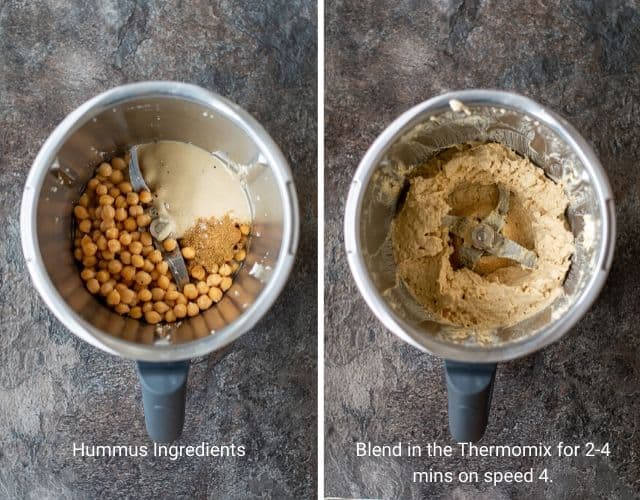 To Make Ahead and Freeze
The good news is that Hummus freezes well! Just store in an airtight freezer-safe container allowing room for expansion. To thaw out, leave in the refrigerator the day before you want to use it. It should last up to three months in the freezer.
You Might Also Like
Thermomix Roasted Beetroot Hummus
Thermomix Soft Flour Tortilla
Thermomix Homemade Tahini
Guacamole
📖 Recipe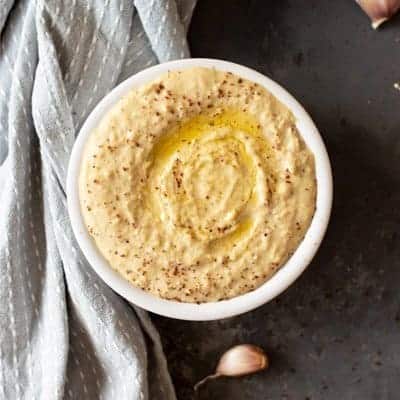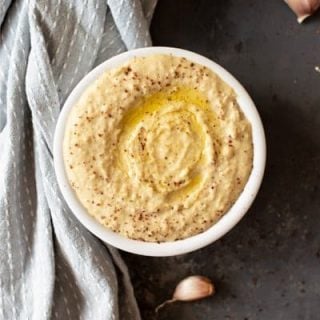 Thermomix Classic Hummus
An easy recipe for Thermomix Hummus that's delicious and affordable. Can be made in the Thermomix in less than 10 minutes!
Ingredients
425 g can of chickpeas, drained and rinsed
1 small garlic clove, peeled
4 tablespoons tahini
10 g olive oil plus extra for drizzling on top
juice of one small lemon or half a big one
1 teaspoon ground cumin
50g ice cold water
sumac or paprika to sprinkle on top
salt and pepper to taste
Instructions
Add the garlic to the Thermomix bowl and chop 5 sec/speed 7.
Scrape down the bowl and add all the other ingredients except the paprika.
Mix for 2 mins/speed 4. Scrape down the bowl and repeat. If it's too chunky, thin it out with a little ice cold water.
To serve, sprinkle some sumac or paprika on top and drizzle with olive oil.
Notes
Hummus can be stored in airtight container in the fridge for a week and three months in the freezer.
Save
Save
Save
Save
Save
Save
Save
Save
Save
Save
Save
Save
Save