This Thermomix Roasted Beetroot Hummus is a deliciously vibrant pink dip which goes perfectly with corn chips, pita bread and veggies. You can also spread it on sandwiches or wraps to jazz them up.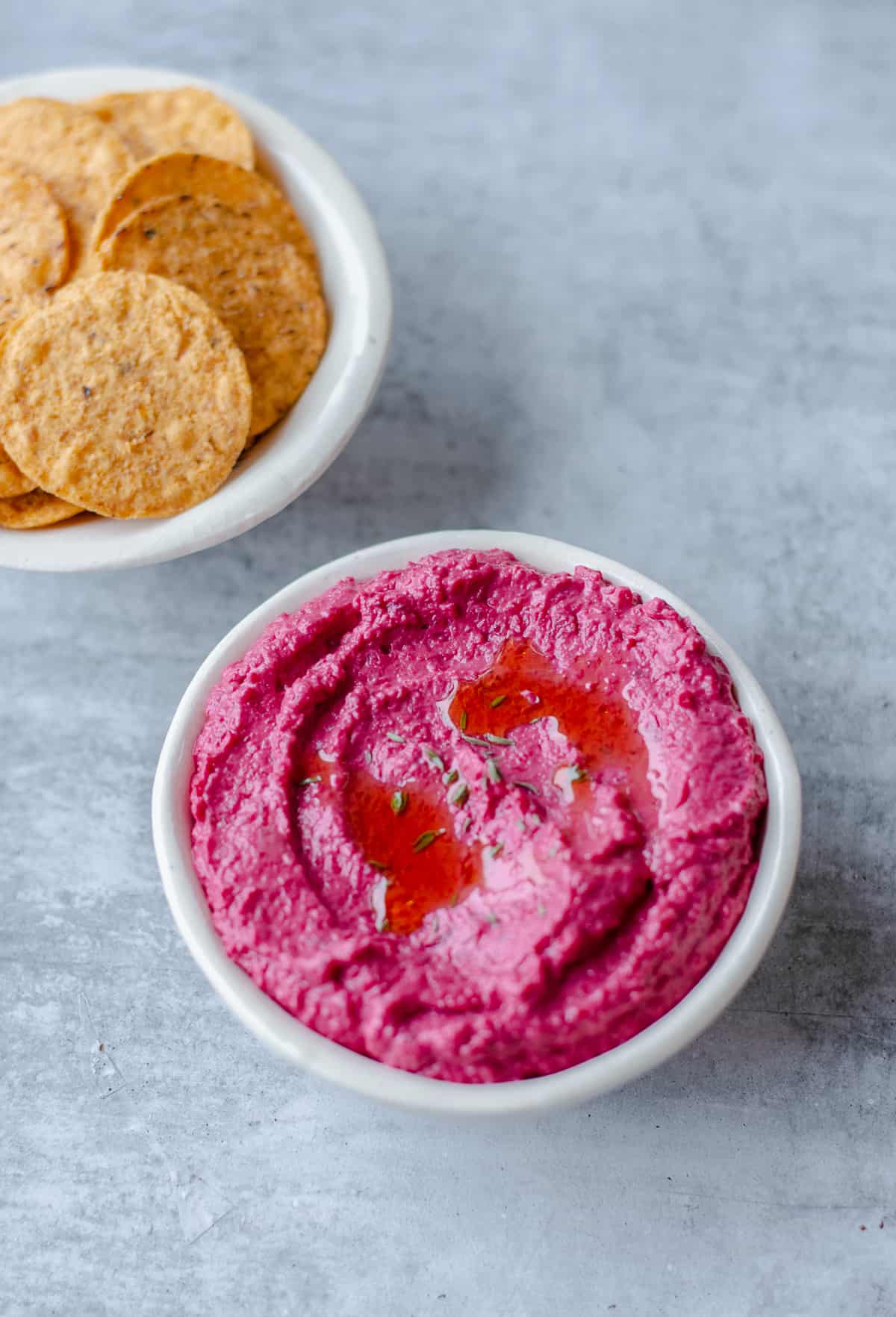 This is such an easy dip to make, it's just the Classic Hummus recipe blended with fresh beetroot that's been roasted in the oven to make it soft and tender. It's not too overpowering and goes well with anything. My favourite way is to have it topped on sourdough toast with some rocket on top!
Roasting beetroot brings out the sweetness in them and takes minimal preparation. All you do is trim the ends off and wrap in tin foil. I like to place a baking tray underneath in case any juices escape and drip down. A medium-size beetroot takes about an hour to cook and you can check their progress by inserting a fork or knife. Once cooked, allow cooling completely before blending to make hummus.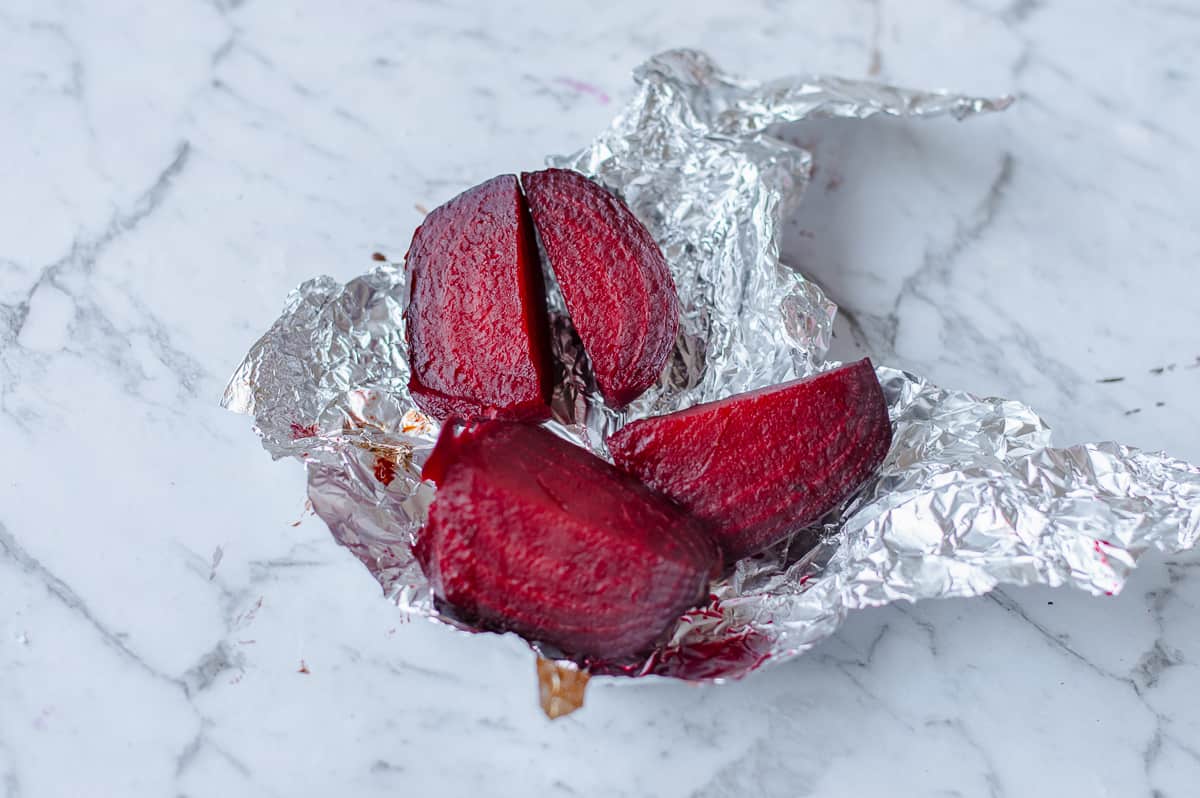 You can peel the beetroot if you'd like although I don't bother as all the goodness is in the skin. Some people like to wear kitchen gloves so they don't get pink hands but it's just a personal preference.
One of the main ingredients in hummus is Tahini. This can easily be made by grinding sesame seeds in the Thermomix and I have an easy recipe for Thermomix Tahini here if you're interested.
Some More Beetroot Recipes You Might Like
We're lucky in Victoria that beetroot is in season most of the year. Here are some of my other beetroot recipes I've made for the blog:-
Beetroot Carrot & Pear Juice
Beetroot Latte
Beetroot and Feta Salad
This Thermomix Roasted Beetroot Hummus can be stored in the fridge for up to a week in an airtight container.
You Might Also Like
📖 Recipe
Thermomix Roasted Beetroot Hummus
Inactive Time:
30 minutes
Total Time:
1 hour
40 minutes
An easy recipe for that's delicious and easy to make. It can be enjoyed as a dip with veggies or spread onto sandwiches or wraps.
Ingredients
1 medium sized beetroot, weighing approx 150-170g (uncooked weight)
425g can of chickpeas, drained and rinsed
1 small garlic clove, peeled
4 tablespoons tahini
10g olive oil plus extra for drizzling on top
juice of one small lemon or half a big one
1 teaspoon ground cumin
1 tablespoon cold water
salt to taste
Instructions
Preheat the oven to 180°C fan/200°C.
Trim the ends off the beetroot and wrap in foil. Roast in the oven for 45-60 minutes until soft. Timing will depend on size of beetroot. To check if it's cooked, insert a knife or fork and if it's soft it's ready. Allow to cool completely.
To make the hummus, add the garlic to the Thermomix bowl and chop 5 sec/speed 7.
Scrape down the bowl and add all the other ingredients including the cooled beetroot.
Mix for 1 min/speed 4. Scrape down the bowl and mix again for 1 min/speed 4. If it's too chunky, thin it out with a little ice cold water and mix again.
To serve, drizzle with a little olive oil if you wish and some fresh herbs.
Notes
This Beetroot Hummus can be stored in airtight container in the fridge for up to a week.