A simple Thermomix Garlic Parsley Butter that's perfect for spreading on freshly baked bread rolls, melting over grilled steak, chicken or fish or smothering over corn on the cob!
This such a delicious flavour booster to have stored in the fridge or freezer to pull out when needed. It's made with fresh garlic cloves, fresh flat leave parsley and chilled butter. I love how the Thermomix is so powerful it can blend chilled butter straight from the fridge on high speed so you don't have to wait for it to soften first.
Did you know you can make butter from cream in the Thermomix? I have a recipe for making Butter in the Thermomix here. It's so easy, economical and a great way to take advantage of reduced price cream that is nearing its use by date.
Tips for Making Garlic Parsley Butter
Chop the garlic and parsley leaves first until fine then scrape down the bowl.
Add the butter and blend until creamy. This takes about 10 seconds on speed 7 with butter chilled from the fridge and takes less time with butter that has softened at room temperature for a bit.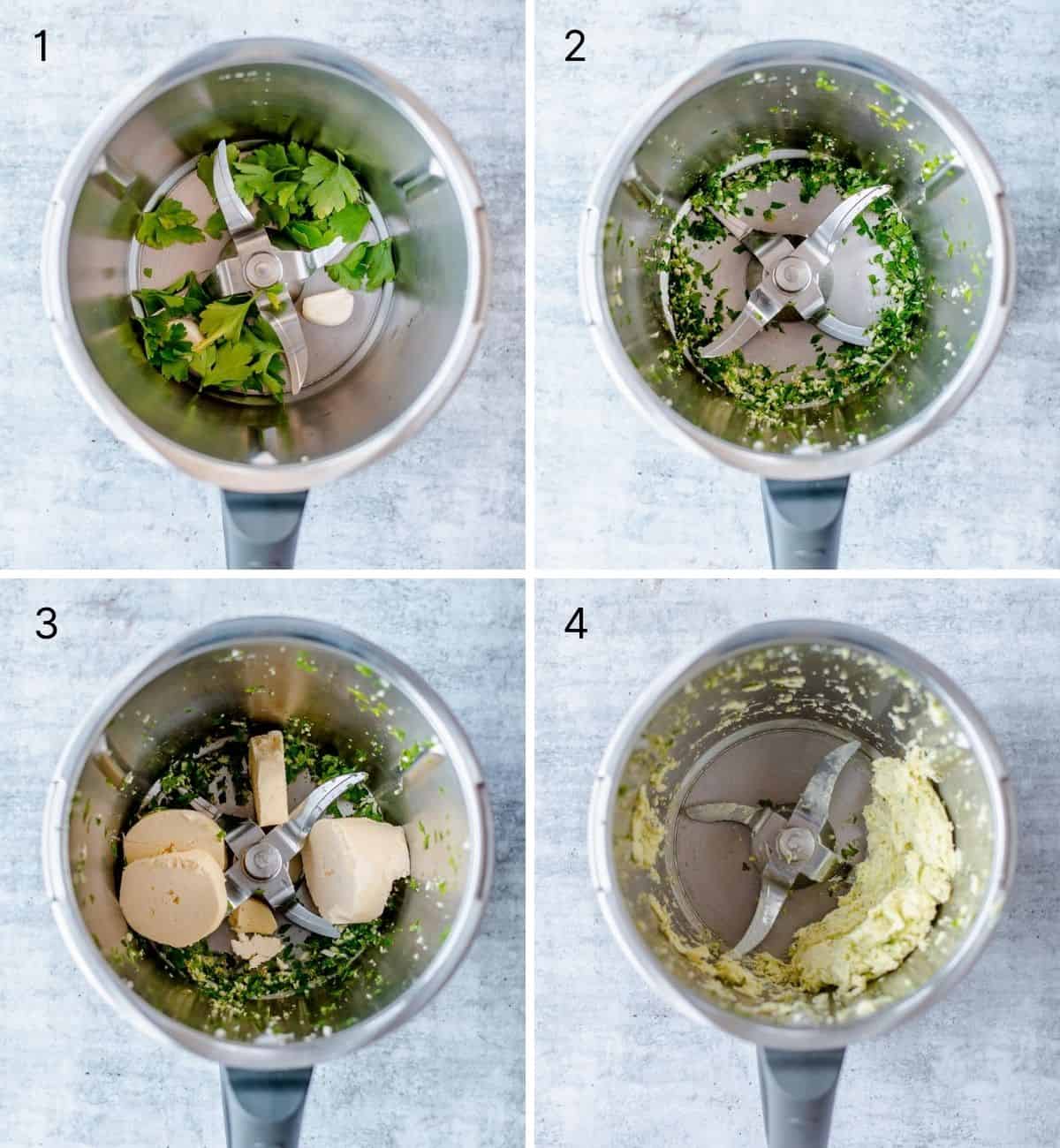 I always used fresh parsley as my herb of choice for garlic butter but you could use fresh basil, oregano, rosemary, sage etc or a mixture of herbs.
Simply roll the butter out onto some cling film (glad wrap) and roll it into a sausage shape. You could also use baking/greaseproof paper to wrap it if you don't have any cling film.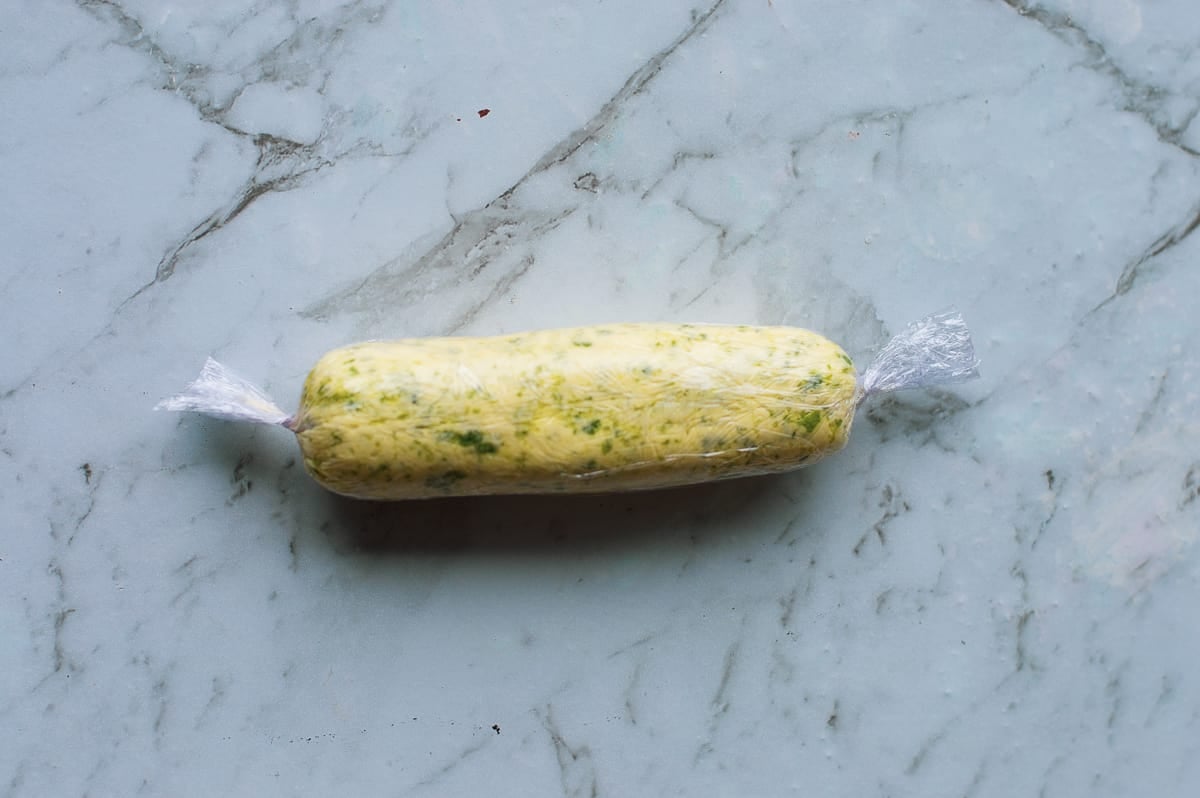 Ways to Use Garlic Parsley Butter
The possibilities are endless when it comes to using Thermomix Garlic Parsley Butter. Making your own garlic bread is one of them. Or add to soups, casseroles, smothering on steamed veggies, jacket potatoes and my favourite way is topping on freshly grilled steak.
How to Store
You can store garlic parsley butter in the fridge for 1-2 weeks and the freezer for a month. If it's in a sausage shape it's so easy to slice off what you need then put back in the fridge/freezer for another day.
You Might Also Like
Soft Bread Rolls
How to Make Butter from Cream in the Thermomix
Whipping Egg Whites
Whipping Cream
Creaming Butter and Sugar together in the Thermomix
Homemade Mayonnaise
📖 Recipe
Thermomix Simple Garlic Parsley Butter
A simple garlic parsley butter which is perfect to make garlic bread. It also tastes lovely melted over grilled steak or fish.
Ingredients
2 medium garlic cloves, peeled
4 tablespoons flat-leaf parsley, leaves only
200g chilled butter, roughly cubed, see note 1
pinch of salt (omit if the butter is already salted)
Instructions
Place the garlic and parsley in the Thermomix bowl and chop for 3 sec/speed 7. Scrape down the sides of the mixing bowl.
Add the butter, pinch of salt and blend for 10 sec/speed 7. Scrape down the bowl then blend again if necessary for a further 5-10 sec/speed 7 until smooth.
Tip the flavoured butter onto a square of cling film, roll it around the butter to form a sausage shape, then twist the ends to seal.
The butter can be stored for 1-2 weeks in the fridge or up to a month in the freezer.
Notes
1. This method is for butter that has come straight out of the fridge. If the butter is already softened, just reduce the blending time.
This simple garlic parsley butter is perfect for making garlic bread. It also makes a delicious topping for grilled steak, salmon or can be stirred into soups and casseroles.