A nourishing Thermomix Green Smoothie containing immune boosting spinach, almonds, Greek yogurt, banana, strawberries, chia seeds and cinnamon.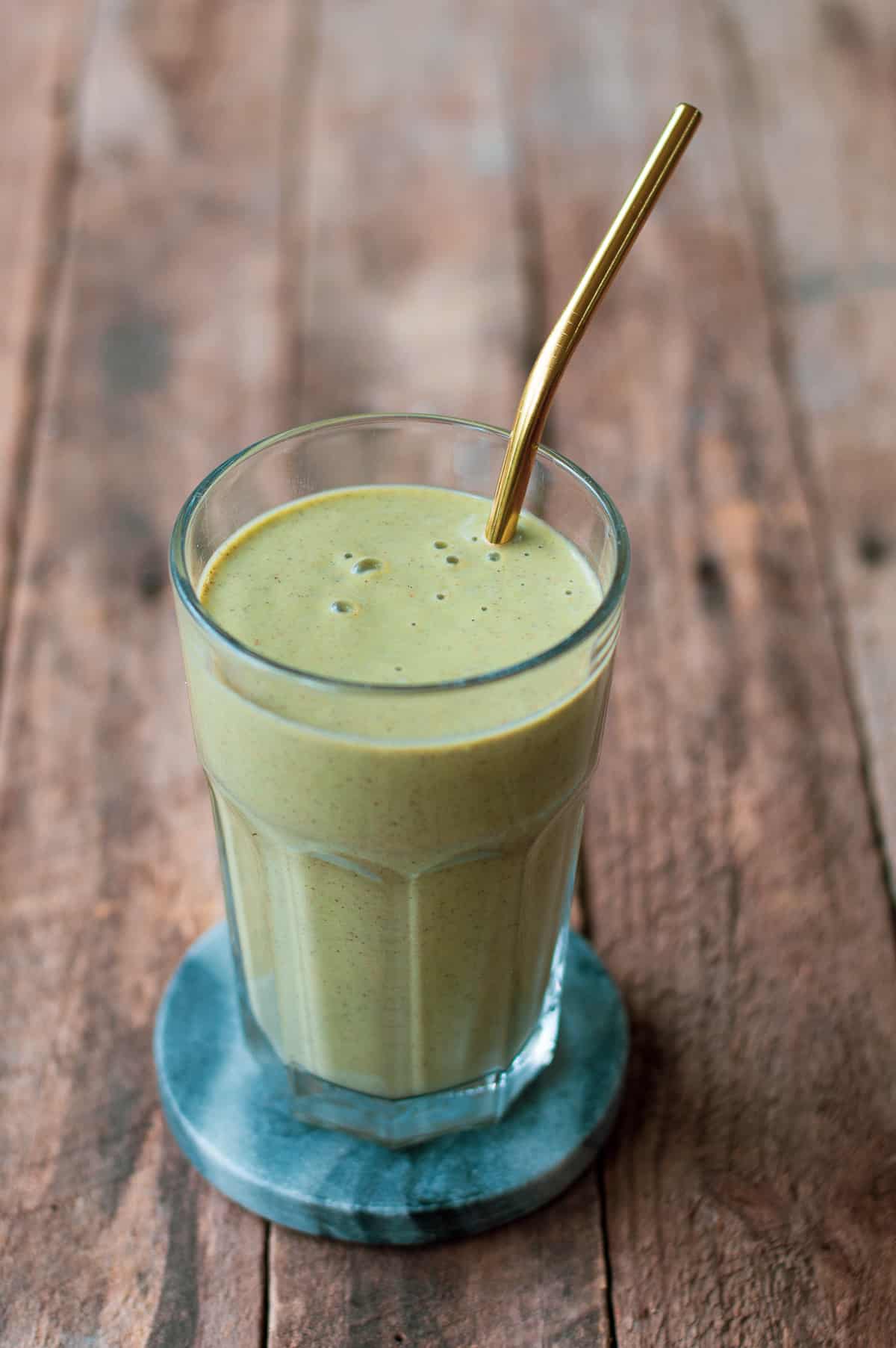 Thankfully at the time of writing this, there is no shortage of fresh fruit and vegetables in the supermarkets and eating as many wholefoods is recommended as part of a healthy diet.
Thermomix smoothies are great to make if you can bear the noise of the blades whizzing for a couple of minutes. We have an open plan kitchen, and my husband hates it when I make smoothies or blend soups whilst he's trying to watch the football (and even the finish sound of the Thermomix beeping annoys him). A butlers pantry to hide away in would be the room of my dreams.
Foods Rich In Immunity Boosting Ingredients
Citrus fruits
Broccoli
Almonds
Yoghurt
Peppers
Garlic
Ginger
Spinach
Turmeric
So I've incorporated spinach, almonds and yoghurt into this smoothie. I've also written a recipe for an immunity-boosting juice containing oranges, lemon, ginger and turmeric which you can find here.
You Might Also Like
Banana Date Smoothie
Blueberry Breakfast Smoothie
Beetroot Juice