Light and fluffy Thermomix Lemonade Scones, which are so quick to make and contain three simple ingredients: flour, cream and lemonade!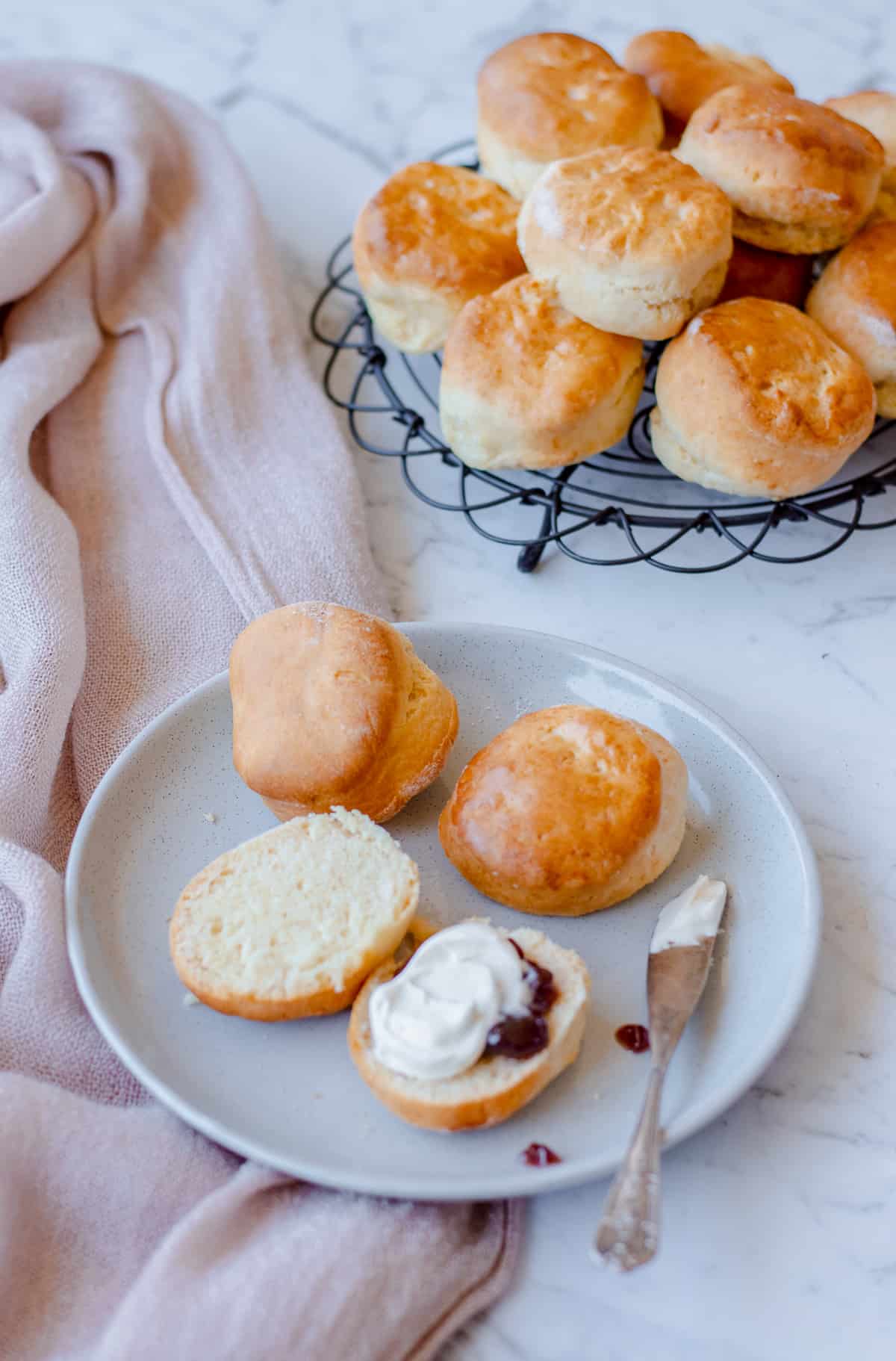 If you're looking for a quick recipe for scones, this is for you. I love how fast it is to make, and you would never guess the ingredients. Although the main ingredient is lemonade, you can't taste it at all.
I love making traditional scones in the Thermomix, but this recipe takes half the time and you can't taste any difference.
Jump to:
Why We Love This Recipe
Only three ingredients.
Ready in less than half an hour, therefore ideal for unexpected guests.
Perfect for afternoon tea.
Ingredients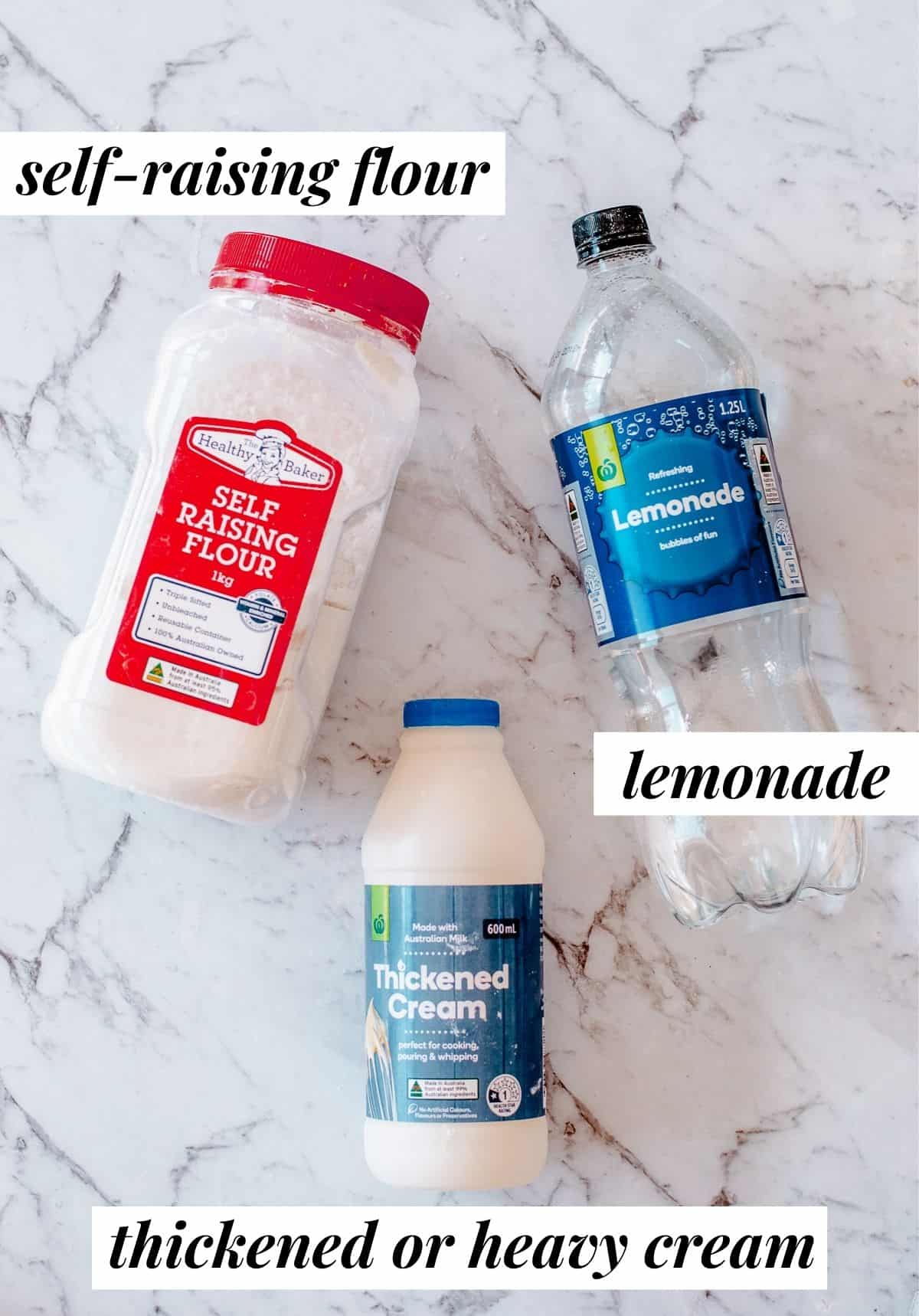 Note: The full quantities are shown in the recipe card below.
Self-raising flour - this makes the scones rise.
Cream - full fat thickened or heavy cream has the best results.
Lemonade - I use the cheap supermarket brand for 75 cents, and it works well.
Step by Step Directions
Note: This is a summary of the instructions. The full ingredients and instructions are shown in the recipe card below.
Step 1. Make the dough in the Thermomix, then tip it out onto a lightly floured surface. To do this, hold the Thermomix upside down and twist the blade in a clockwise direction.
Step 2. Gently knead into a ball, but try not to overwork the dough. Pat the dough down with your hands until 2.5-3cm thick. Cut out rounds with a round 6cm cutter dipped in flour.
Steps 3-4. Transfer the scones carefully to the baking tray, lightly brush with milk, then bake for 12-15 minutes until golden.
Quick tip: Placing the scones close to each other helps them to rise.
Variations
You could make fruit scones by adding sultanas or chopped dates.
Serving Suggestions
Serve with strawberry jam and cream, tangy lemon curd or simply butter.
Storage
Keep the scones in an airtight container for up to three days and reheat in the microwave for a few seconds. Scones also freeze well for up to three months.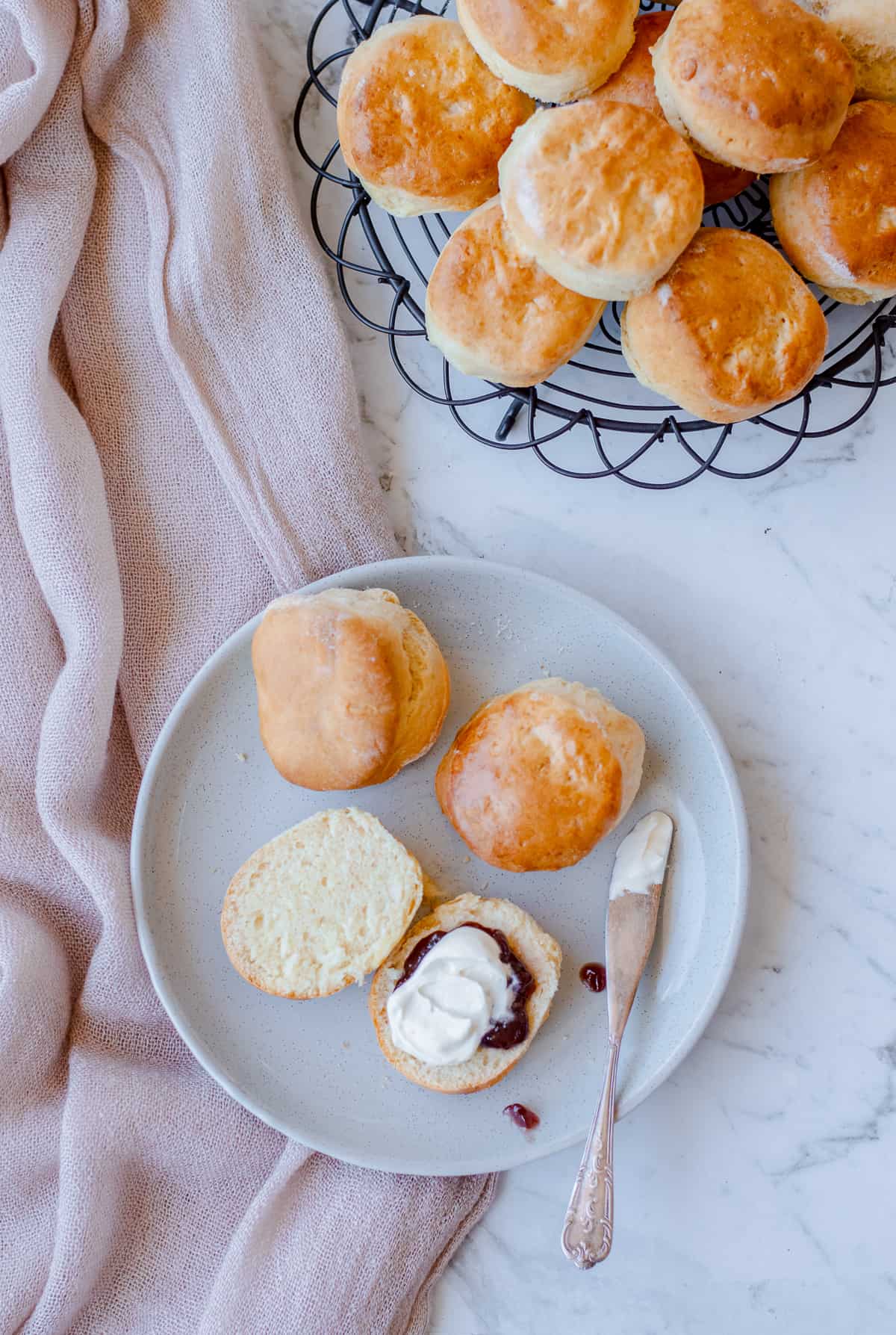 You Might Also Like
Easy Chocolate Cake
Jam Drops
Chocolate Brownies
Classic Scones
Lemon Blueberry Scones