This simple recipe for traditional Thermomix Scones can be prepared, baked and served in 30 minutes. Enjoy with jam and cream for the quintessential afternoon tea time treat.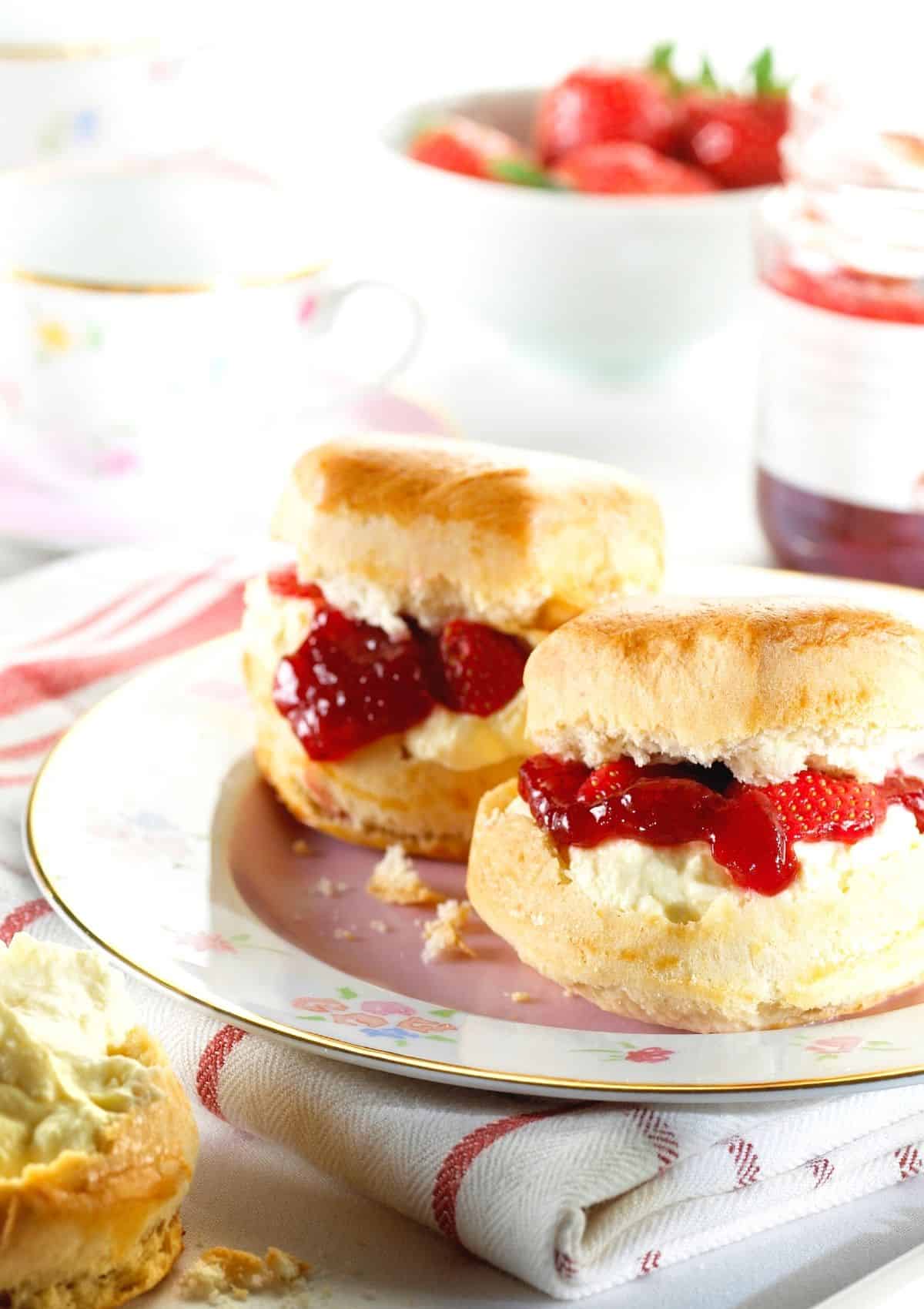 Regardless of how you pronounce them, scones are the star of an elegant afternoon tea. If you love scones, I also have a recipe for the famous 3 ingredient Lemonade Scones on my website, which is even easier to make than this.
Jump to:
Why You'll Love Them
Prepared and ready in 30 minutes.
Perfect with afternoon tea.
Ingredients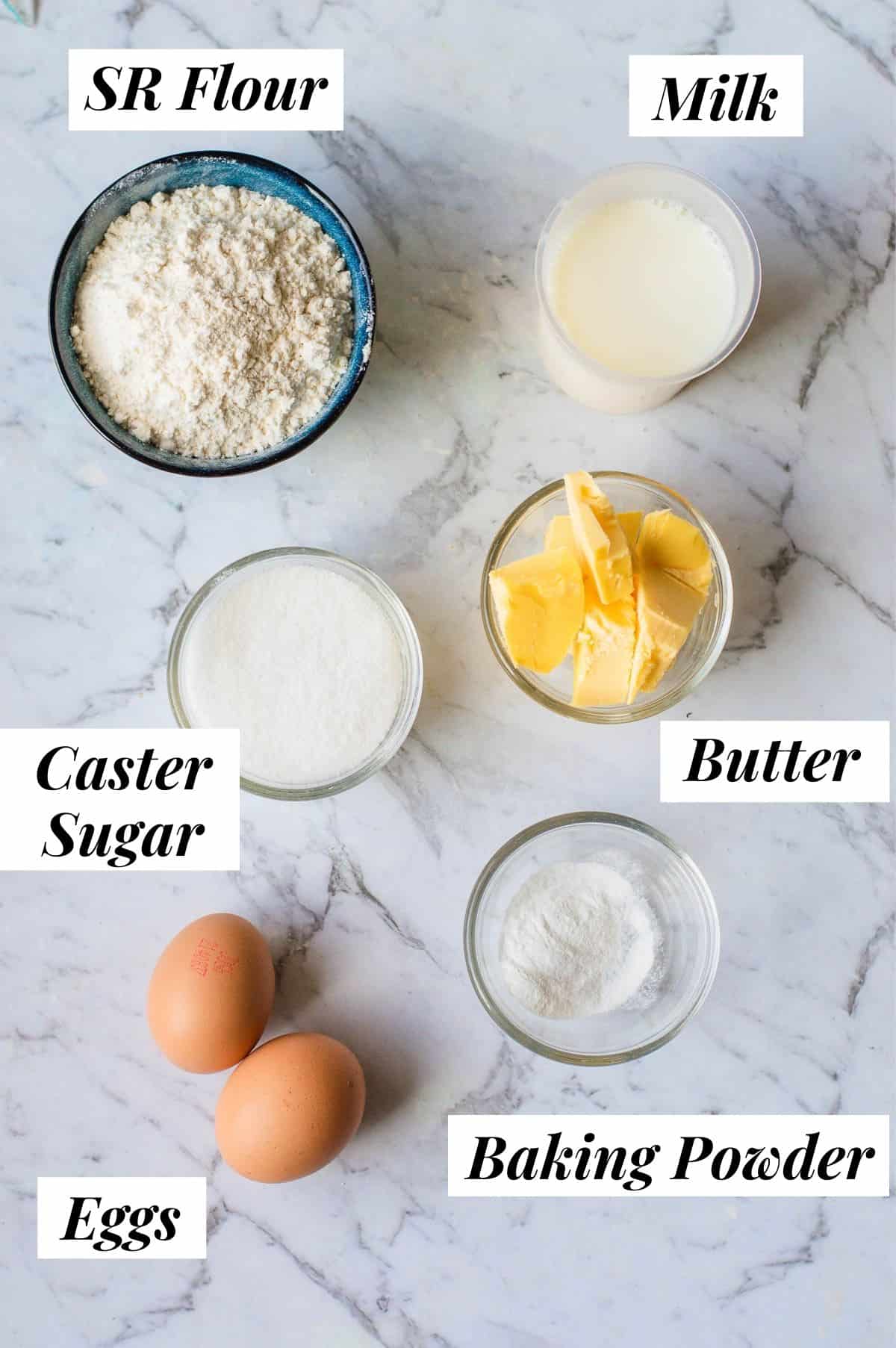 Note: The full ingredients and quantities are shown in the recipe card below.
Butter - use unsalted butter chilled straight from the fridge. Chilled butter makes scones rise higher.
Flour - self-raising flour is best for light and fluffy scones.
Sugar - caster or white sugar.
Milk - cold full cream or light milk.
Eggs - ensure they are cold straight from the fridge.
Step by Step Directions
Note: This is a summary of the instructions. The full ingredients and instructions are shown in the recipe card below.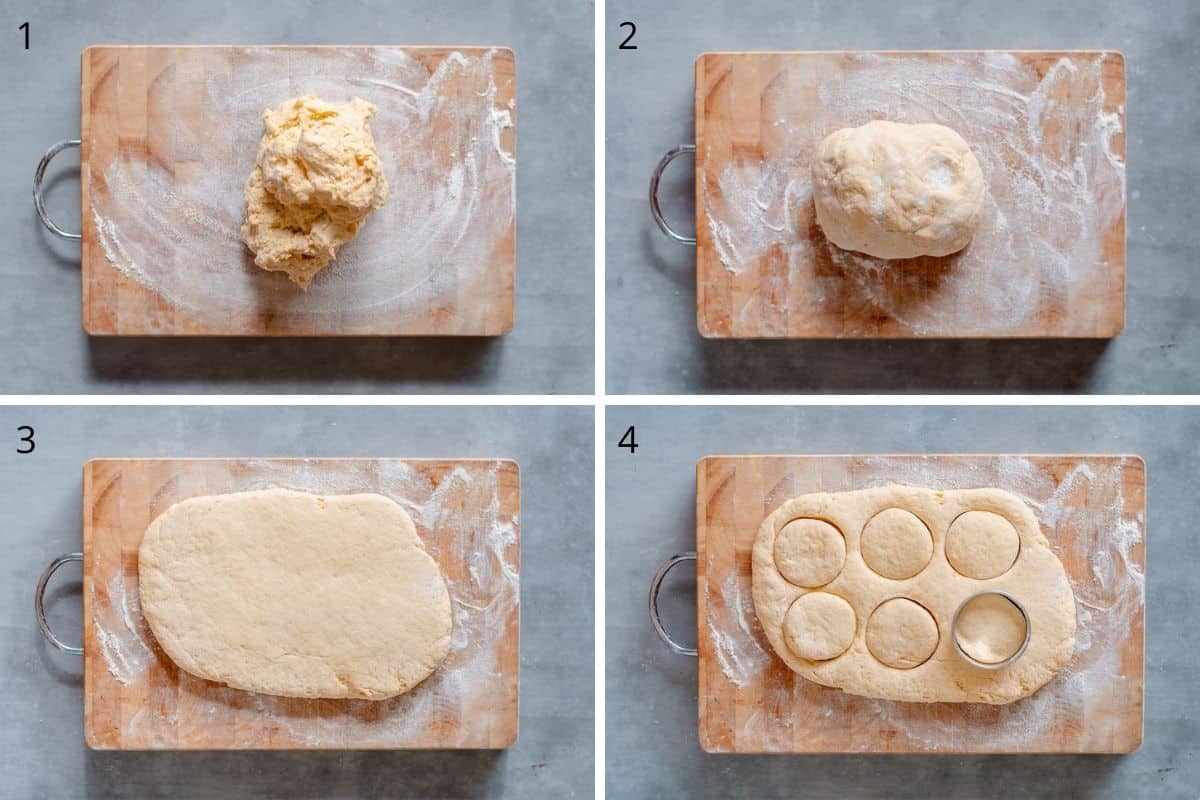 Steps 1-2. Mix the ingredients together in the Thermomix. Turn the dough out onto a lightly floured surface, flour your hands and knead into a ball. If it's a little sticky, add some flour, but not too much, otherwise the scones will be dense.
Steps 3-4. Using a floured rolling pin, gently roll the dough out to a thickness of 2cm. Try not to compress the dough too heavily with the rolling pin. Dip the cutter in flour and carefully cut out rounds with a 6cm cutter. Don't twist the cutter.
Steps 5-6. Transfer the rounds carefully to a baking sheet and bake for 12-15 minutes until they are lovely and golden.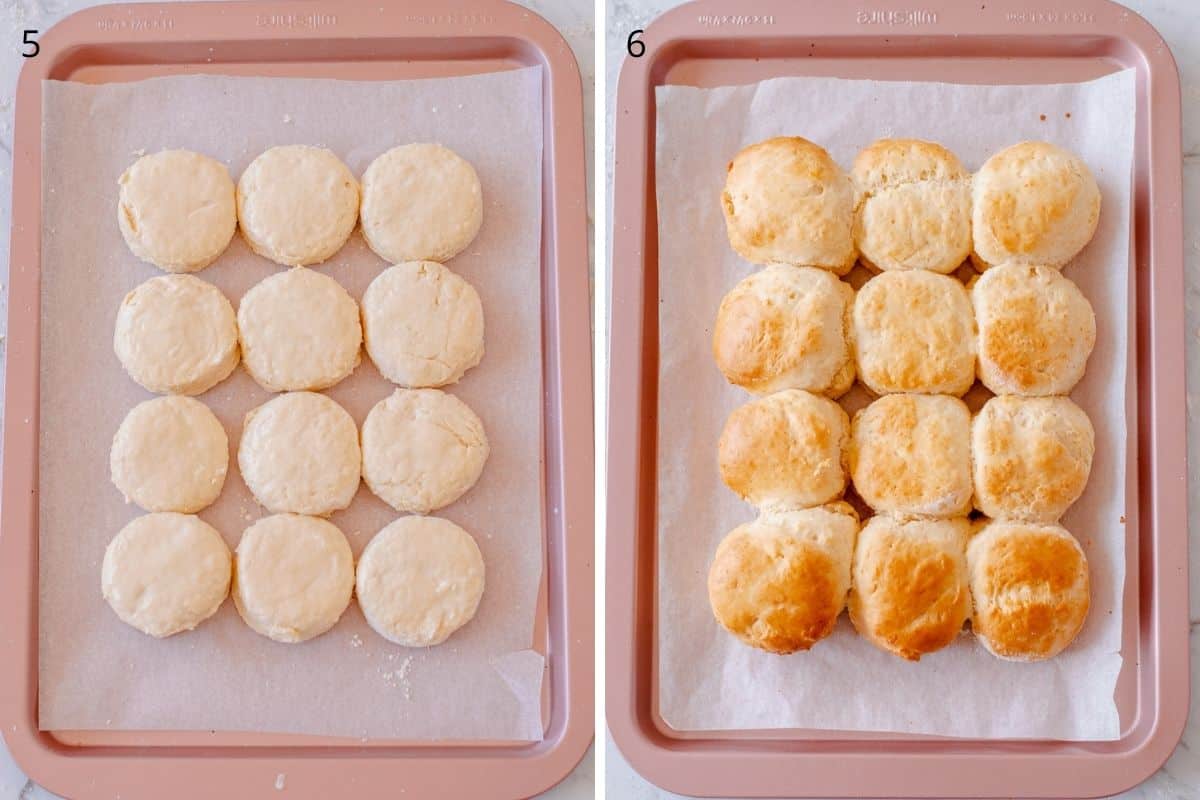 Quick Tip: Placing the scones close together helps them to rise.
Variations
To make fruit scones, add some sultanas or chopped dates. You could also add grated orange or lemon peel.
Serving Suggestions
Traditional scones are best enjoyed fresh from the oven with jam and clotted cream. If you can't get hold of clotted cream, then whipped cream does the trick. You could also spread them with lemon curd or simply lashings of butter.
FAQs & Expert Tips
Can you freeze freshly made baked scones?
Yes - let them cool completely and transfer them to a resealable bag or airtight container before freezing for up to 1 month. Defrost for 1 hour at room temperature, then warm the defrosted scones in the oven.
Can scones be frozen before baking?
Yes, the dough can be frozen in a sealed plastic bag. When ready to bake, thaw it on the bench top, but don't microwave it.
How long do scones last?
Scones are best enjoyed on the day they are made, but can be stored for 1-2 days in an airtight container.
Why scones do not rise?
Don't over knead. Scones only require light kneading, otherwise they will not rise and you lose that light, fluffy texture.
Do you eat scones warm or cold?
Scones are best served warm, but they also taste great when cold!
More Tea Time Favourites
Chocolate Cake
Lemon Blueberry Scones
Chocolate Brownies
Apple Cake