These super simple Thermomix Peanut Butter Bliss Balls are made of Medjool dates, peanut butter, almond meal and cocoa powder. They make the perfect on-the-go snack and can be stored in the fridge for up to a week.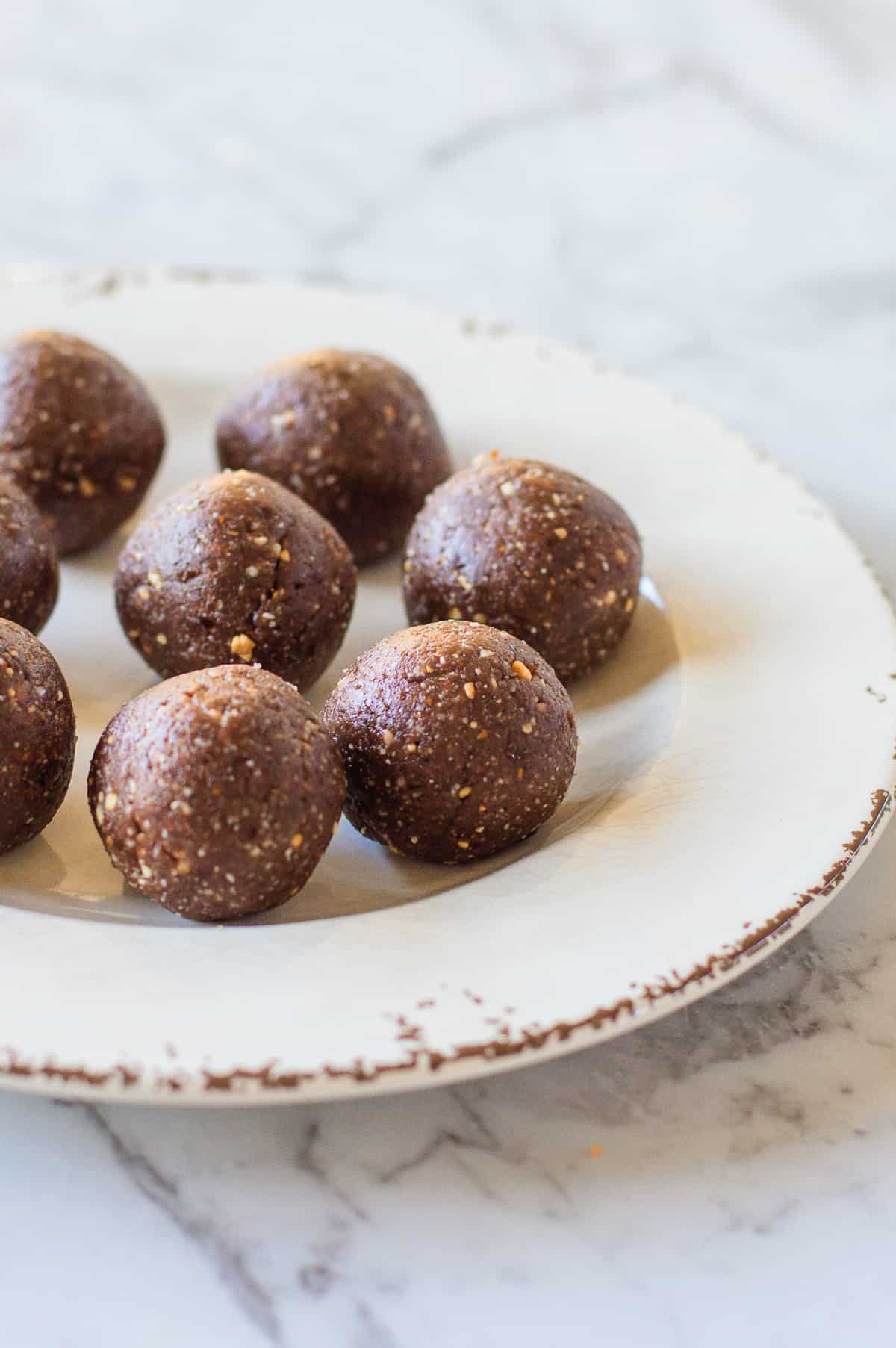 Bliss balls, also known as energy balls or protein balls, are a nutritious treat packed with whole foods. I recently made peanut butter in the Thermomix, which inspired me to make this recipe.
I love the simplicity and ease of creating bliss balls in the Thermomix. If you love them as much as I do, try my Peppermint Bliss Balls and Spiced Chai Bliss Balls. For a nut-free recipe, my Chocolate Chia Bliss Balls taste amazing.
Jump to:
Why We Love This Recipe
Easy 4 ingredients.
Ever so soft and chewy without breaking your teeth.
A healthyish standby snack to help keep sugar cravings at bay.
Ingredients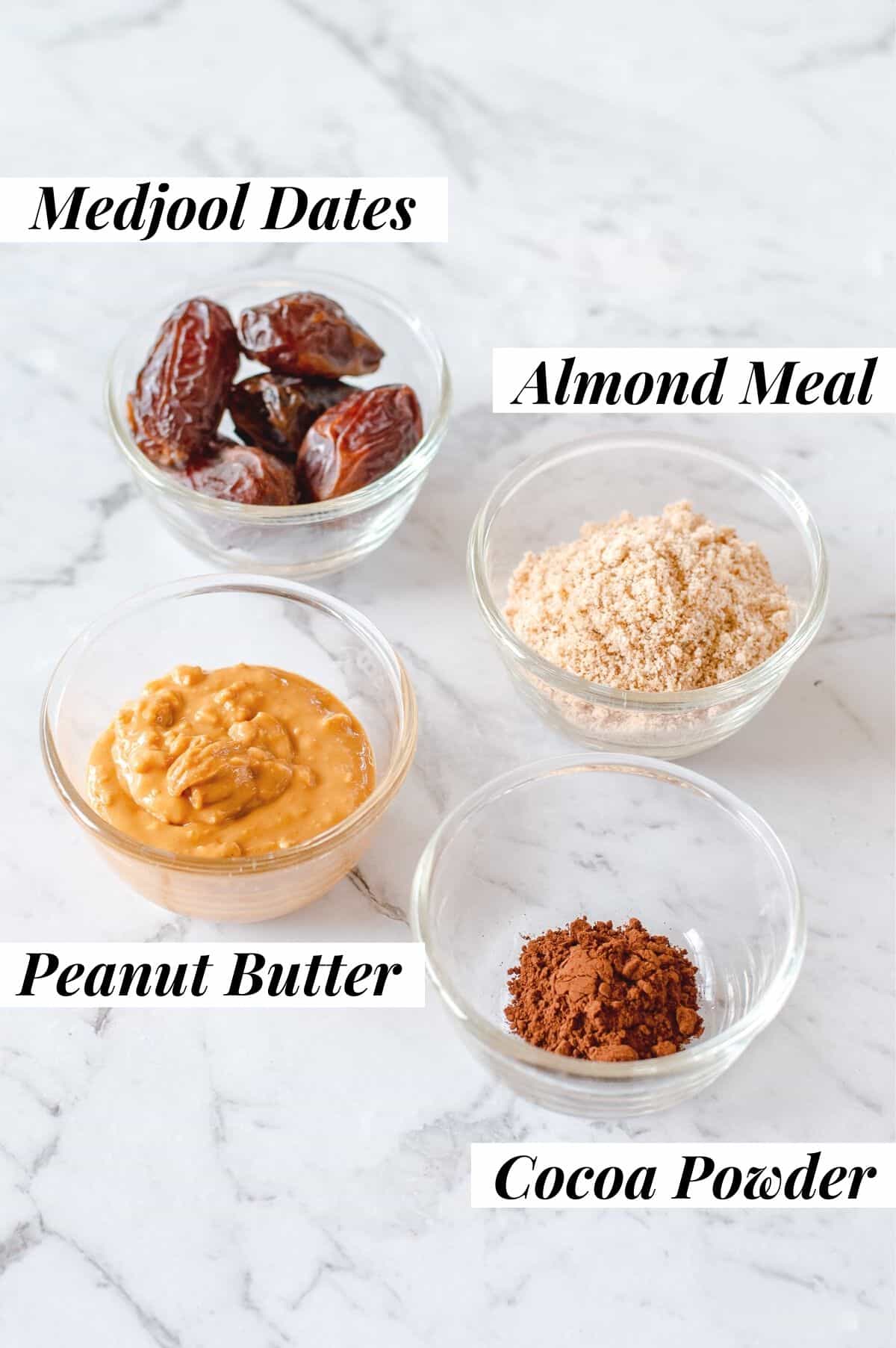 Note: The full ingredients and quantities are shown in the recipe card below.
Dates - Medjool dates are the best dates to use, as they are soft.
Peanut butter - you can make your own peanut butter in the Thermomix or buy it at the supermarket. Either crunchy or smooth peanut butter works for this recipe.
Cocoa powder - use unsweetened cocoa powder.
Almond meal - the Thermomix can grind almonds into almond meal in 10 seconds!
Step by Step Instructions
Note: This is a summary of the instructions. The full ingredients and instructions are shown in the recipe card below.
Step 1. Add the almonds to the Thermomix bowl and grind them into flour. This takes only 10 seconds on speed 9.
Steps 2-3. Add the dates, peanut butter and cocoa powder to the Thermomix bowl and mix until well combined and the mixture starts to clump together.
Step 4. Take a small amount of the mixture out with your hands and roll into walnut sized balls. I find this recipe makes about 12 (without eating any mixture along the way!).
Variations
For something slightly different, the bliss balls can be rolled in shredded coconut or cocoa powder.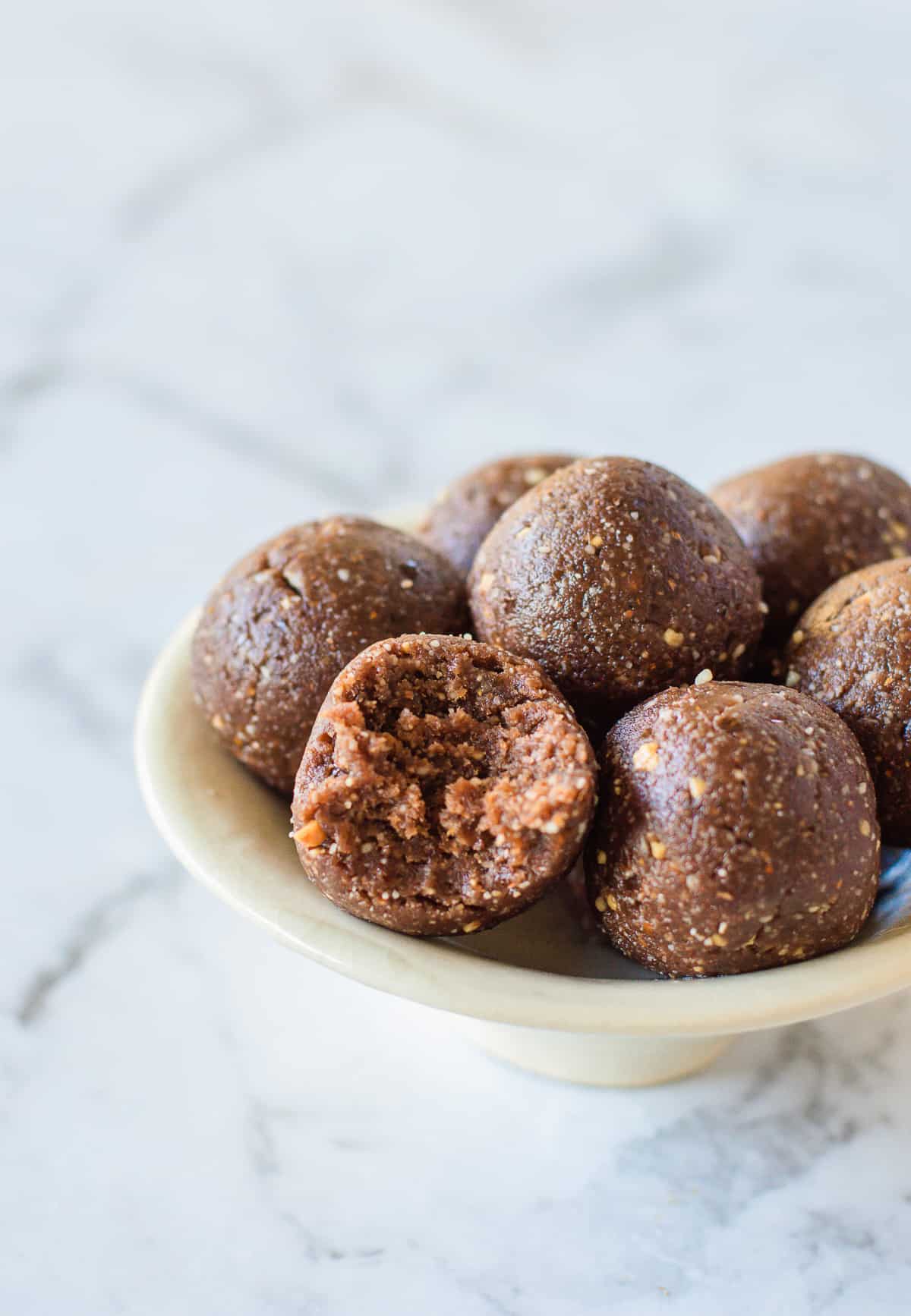 Storage
Store the bliss balls in an airtight container in the fridge for up to a week. They can also be stored in the freezer for up to a month.
You Might Also Love
Super Seed Dark Chocolate Bark
Fruit & Nut Bark