These soft and delicious Thermomix Spiced Chai Protein Balls taste just like cookie dough. Made with nourishing ingredients, they make the perfect post-workout snack or after-school treat.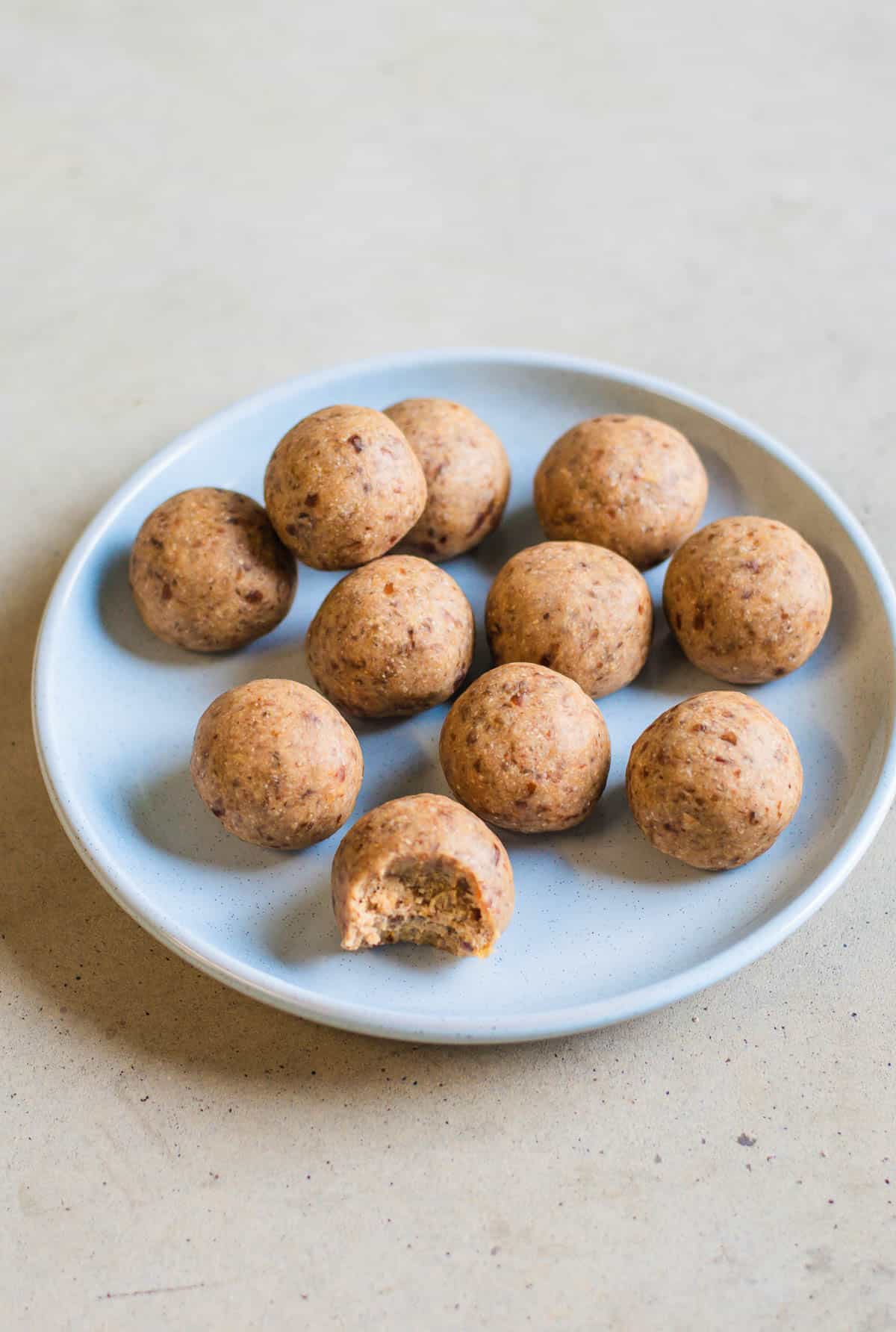 Whenever I make a batch of these protein balls, they're guaranteed to disappear within a day! They contain finely ground oats, almonds, Medjool dates, almond butter, coconut oil and chai spice powder.
Chai spice is a natural blend of ground cinnamon, ginger, cardamom, nutmeg and cloves. I make my own mix, as the packets you find in the supermarket are laden with sugar. It's also convenient to have some on hand to make a chai latte.
Jump to:
Why We Love This Recipe
Made of nutrient-rich whole foods.
A convenient snack that can be stored in the fridge.
Easy to make in the Thermomix.
Ingredients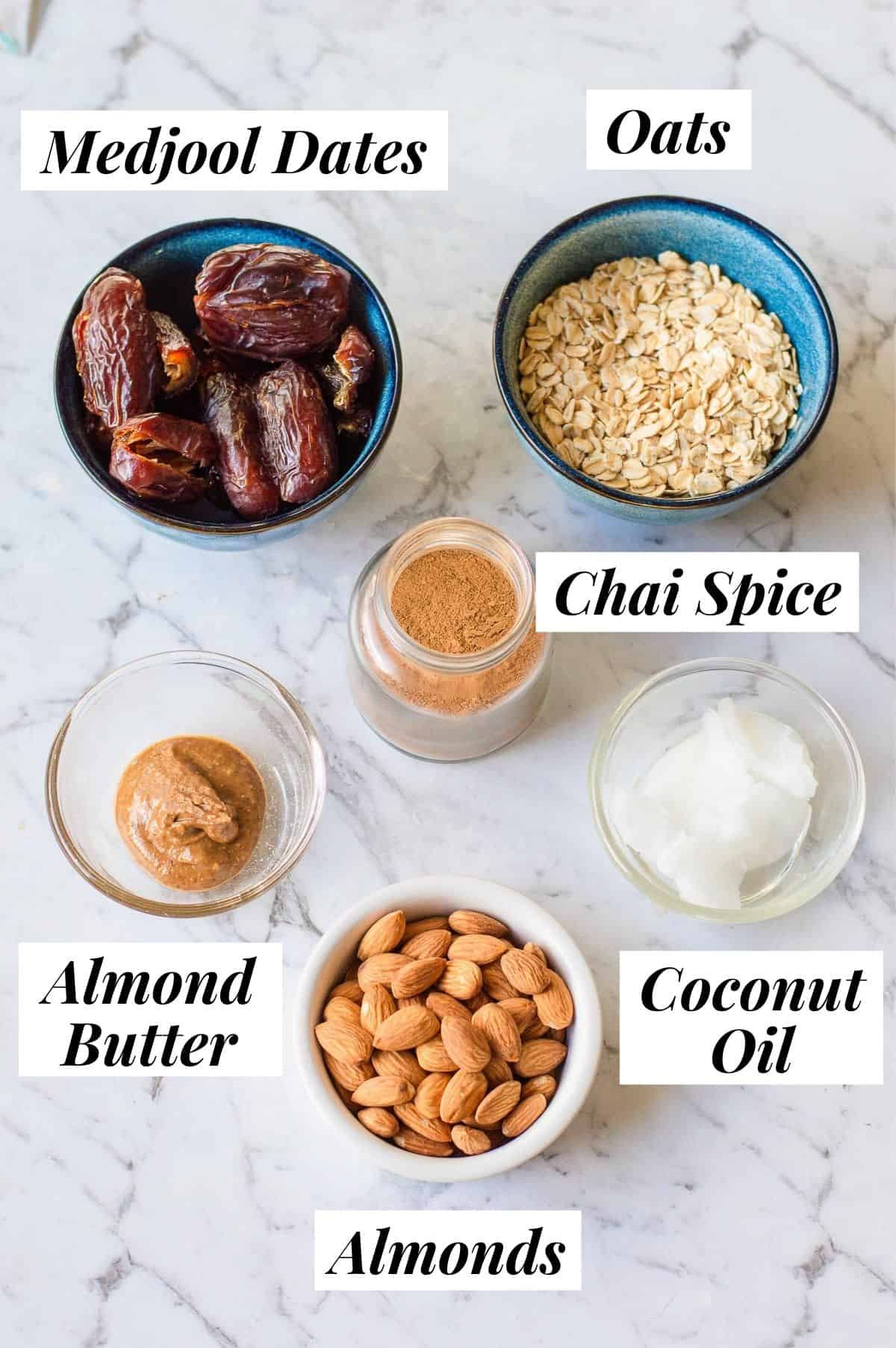 Note: The full quantities are shown in the recipe card below.
Almonds - either plain or dry roasted, or almond flour can be used.
Oats - any type of oats can be used.
Medjool dates - I find Medjool dates to be the best dates to make protein balls because they are soft.
Coconut oil - use solid coconut oil and not melted.
Almond butter - I have a recipe for almond butter on my website.
Chai spice mix - you can buy in the store, but it's just as easy to make your own.
Step by Step Directions
Note: This is a summary of the instructions. The full ingredients and instructions are shown in the recipe card below.
Step 1. Add the oats and almonds to the Thermomix bowl and grind to form flour.
Step 2. Add the remaining ingredients into the Thermomix bowl.
Step 3. Mix until the mixture comes together. Scoop a little mixture with your hands and roll into a ball, about walnut size.
Storage
Store the protein balls in an airtight container in the fridge for up to a week or in the freezer for up to a month.
You Might Also Love
Super Seed Dark Chocolate Bark
Fruit & Nut Chocolate Bark