A simple recipe for a warming Thermomix Chai Latte, made with a blend of cinnamon, ginger, cardamom, nutmeg and cloves.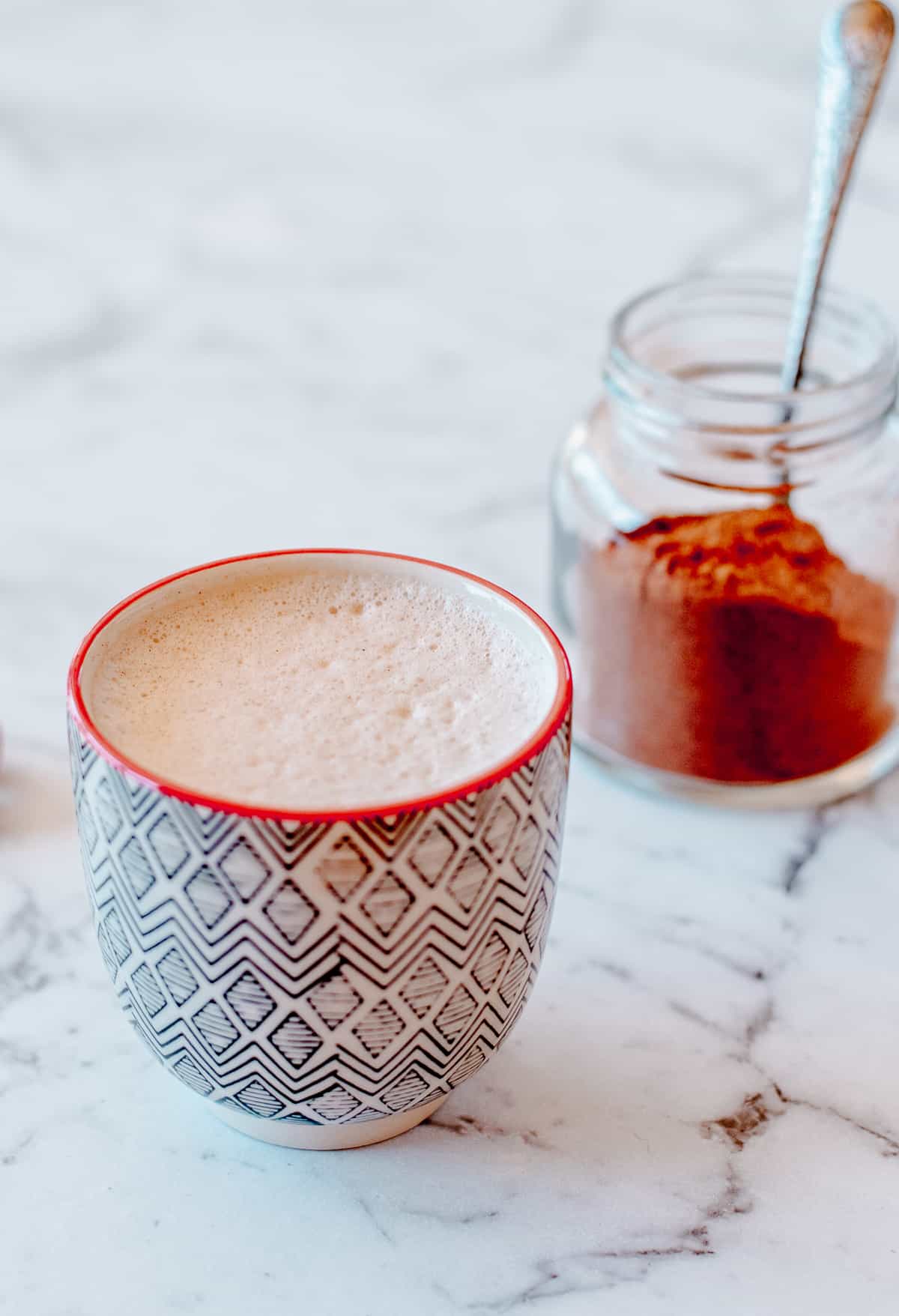 There is nothing more comforting than a steamy cup of Chai Latte. I use my Chai Spice Mix to make it, which has a sweet and spicy flavour. It has the precise quantities of spices without being too overpowering and burning the throat.
Homemade Chai Lattes are much better than in coffee shops, as you can make them sugar-free and caffeine-free. The tubs you buy in supermarkets cost a small fortune and are full of sugar, strange additives and preservatives.
Chai Lattes are typically made with black tea, but I have made this recipe simple with a combination of spices. Either way, it tastes good. In order to make it with tea, you have to wait for the tea leaves or tea bags to steep, and then heat the milk and add the spices. This is much faster and caffeine-free.
What Kind of Milk to Use
You can make a Chai Latte with any milk you want. I love to make my own with unsweetened almond milk for a dairy-free version.
I find that full cream cows milk produces a better froth than plant-based milk, and sometimes I like to make it with half cows and half almond milk.
This recipe serves one, but can easily be doubled to serve two. Simply increase the time by one or two minutes.
You Might Also Love These Other Cozy Thermomix Drinks
Matcha Latte
Turmeric Latte
Beetroot Latte
Turmeric Coffee Latte
Dalgona Whipped Coffee