An energising Matcha Latte which is easy to make in the Thermomix and is guaranteed to be lump free! It's an ultimate treat and will set you up for a magical day.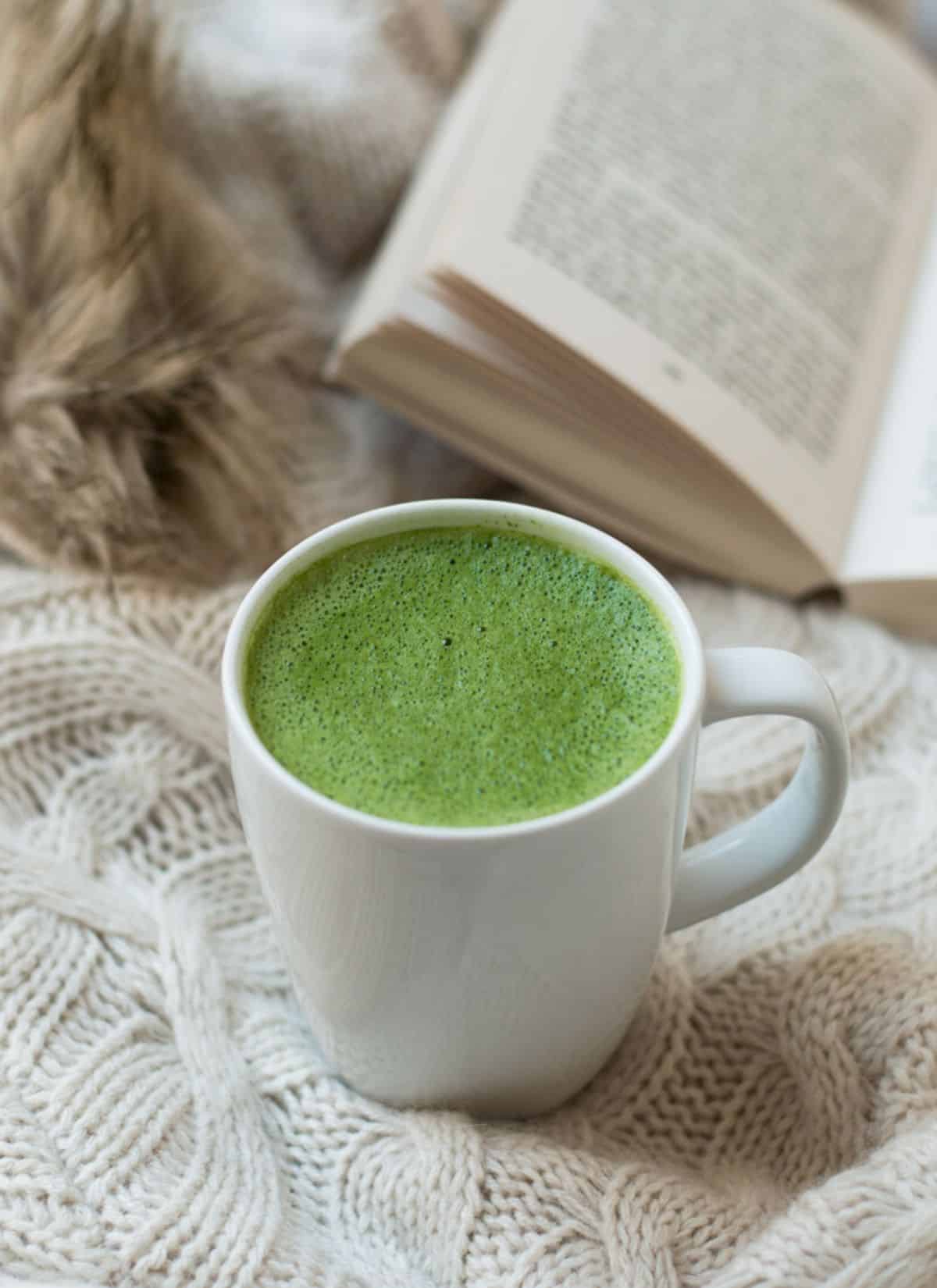 Matcha Lattes are trendy in cafes these days despite green tea being around for hundreds of years.
What is Matcha?
Matcha is a powdered version of green tea but much more potent and boasts more antioxidants than goji berries, green and black tea leaves, blueberries, Acai and pomegranate.
One cup of Matcha is equivalent to 10 cups of green tea. Matcha contains caffeine but also contains an amino acid called L-Theanine. L-Theanine has a calming effect; therefore, you feel more alert but don't have that awful caffeine crash after a cup of coffee.
Different Types of Matcha
There are two distinctive types of Matcha, Ceremonial and Culinary.
Ceremonial Matcha is very expensive and should only be whisked with hot water to enjoy all its flavour. It's derived from the youngest of tea leaves in the first harvest.
Culinary is more readily available in supermarkets and is used for baking, desserts, smoothies and sometimes seasoning. It's derived from older tea leaves.
Adding Sweetness to Matcha
Matcha is very bitter, and it's entirely up to you whether you want to sweeten it or not. If you're after a Starbucks copycat, then go ahead and enhance it. I love it bitter, so skip the sweetener altogether.
You Might Also Like These Hot Cozy Drinks
Thermomix Turmeric Latte
Thermomix Chai Latte 
Thermomix Hot Chocolate made with real chocolate
Spiced Beetroot Latte
Save
Save
Save
Save
Save
Save
Save
Save
Save