This warm and spicy Thermomix Turmeric Latte is a soothing blend of turmeric, cinnamon, ginger and a hint of black pepper. A perfect substitute for a morning coffee which only takes a few minutes to prepare in the Thermomix.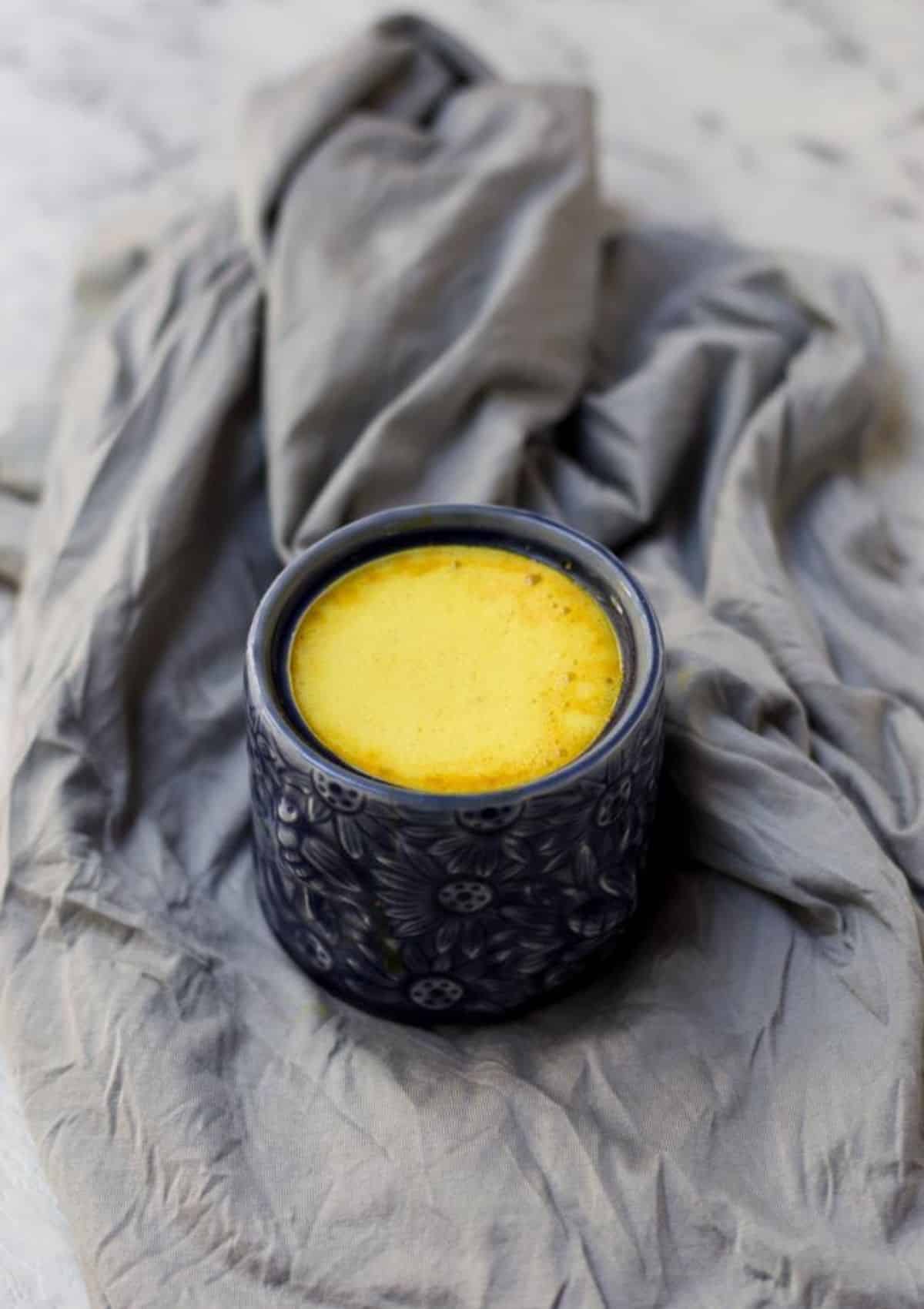 This is an improved recipe from the original one published a couple of years ago. I had some feedback that it was too spicy so have reduced the quantity of ground turmeric.
Turmeric Latte also goes by the name of Golden Milk. It's become one of those trendy health drinks sweeping the coffee scene along with the Matcha Latte and Beetroot Latte all the other lattes out there.
Turmeric is well known for it's anti-inflammatory benefits and has been used medicinally for over 4000 years. It's said to be excellent for arthritis, skin health, digestion and the immune system.
I can't live without my caffeine hit in the morning so love to drink this in the afternoon to tide me over until dinner time. It's also a lovely soothing drink to have in the evening to warm up or satisfy a sweet tooth. The turmeric is not overpowering with the addition of cinnamon and ginger, and black pepper helps the body absorb turmeric.
Making warm drinks in the Thermomix is easy and it's good not having to stand over a saucepan worrying that the milk is going to boil over!
You Might Also Like
Turmeric Coffee Latte
Hot Chocolate made with Real Chocolate
Dalgona Whipped Coffee