Our smooth and creamy Thermomix Peanut Butter is super easy to make. It contains only one ingredient, is much cheaper than store bought, and there are no hidden nasties.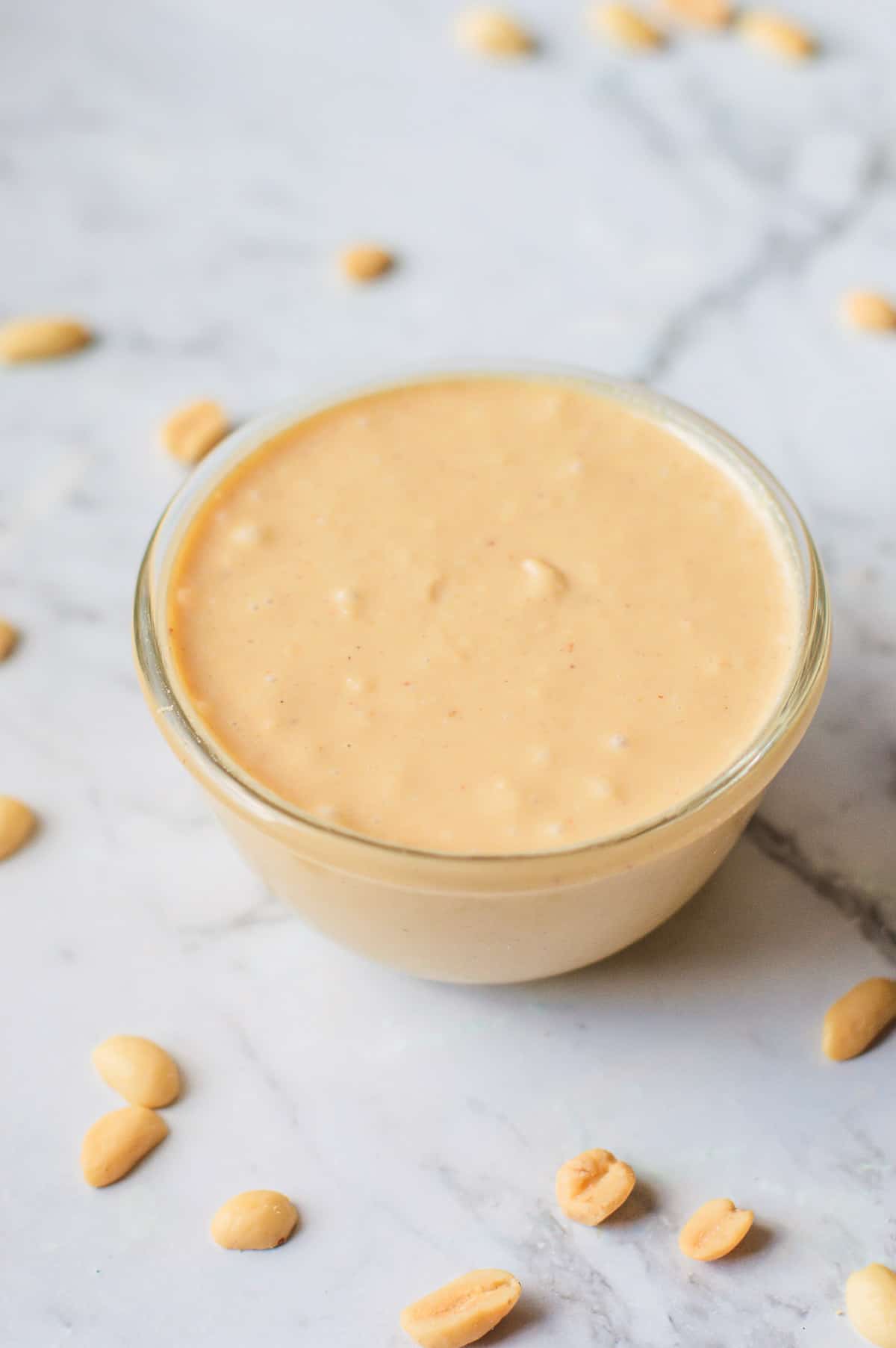 Making your own peanut butter from scratch in the Thermomix is quick, convenient and fun! Like Thermomix Almond Butter and Tahini, the powerful Thermomix blades spin at a million miles per hour to grind the peanuts into peanut butter.
I love using this peanut butter recipe to make my delicious Peanut Butter Bliss Balls.
Jump to:
Why We Love It
Made in a fraction of the time compared to a normal food processor.
No need to add additional oil - the blades are so powerful that the peanuts release their natural oils.
Cheaper than commercial peanut butter, with the added advantage of knowing exactly what is in it.
Ingredient Notes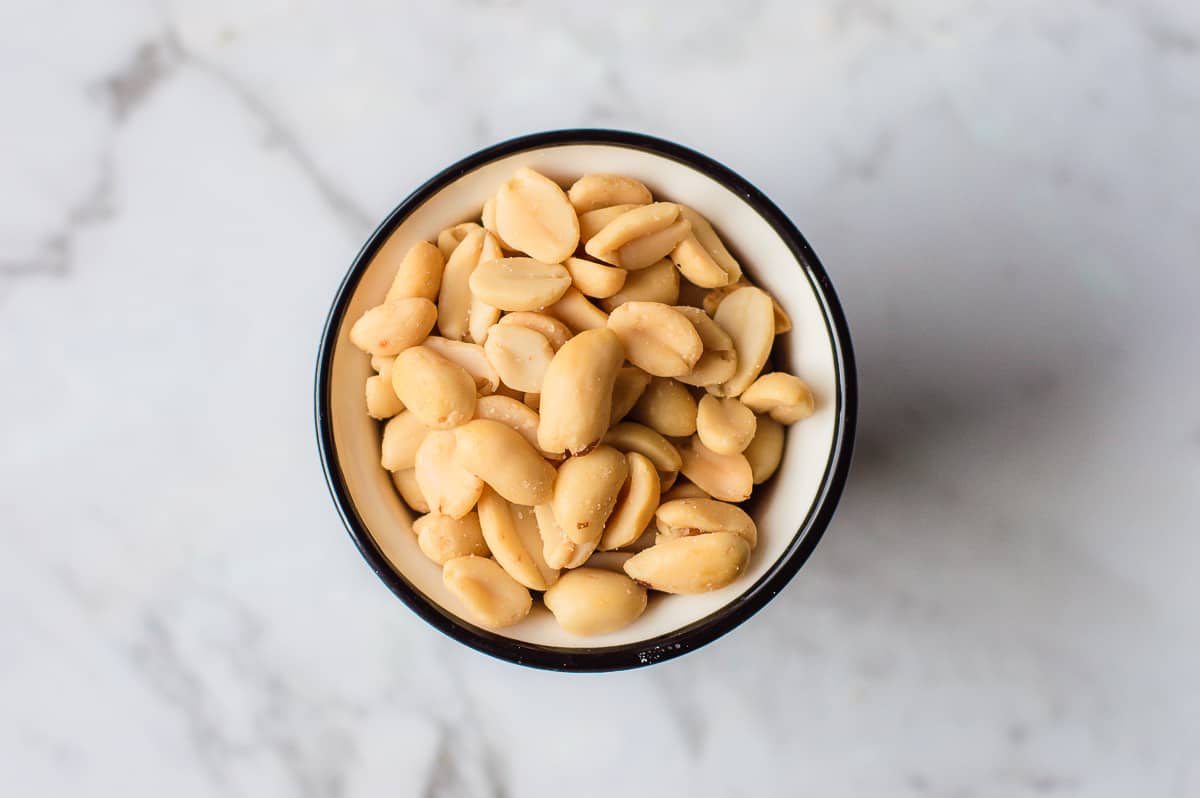 Peanuts - use roasted peanuts. You can easily buy prepared roasted peanuts in the supermarket. They are usually lightly salted, which contributes to the flavour. To roast your own peanuts, preheat the oven to 180°C and spread the nuts in a layer on a baking tray. Roast for 10-20 minutes until well browned. Allow to cool completely before continuing with the recipe. You can also use peanuts in their skins for this recipe.
Step by Step Directions
Note: This is a summary of the instructions. The full ingredients and instructions are shown in the recipe card below.
To Make Crunchy Peanut Butter
Weigh 50g of the peanuts first in the Thermomix bowl, and pulse once until they are broken into tiny pieces. Transfer them to a bowl and put aside. As soon as you have finished making the peanut butter, add the broken peanut pieces and mix on reverse speed 3 until combined.
To Make Smooth Peanut Butter
Steps 1-2. Weigh all the peanuts into the Thermomix bowl and mix for 1 minute speed 9.
Steps 3-4. Mix on speed 5 for a few minutes until smooth. Transfer to a jar or airtight container and wait for the peanut butter to cool down before storage.
FAQs & Expert Tips
How do I store homemade peanut butter?
Store homemade peanut butter in an airtight container in the fridge.
How long does homemade peanut butter keep in the fridge?
It will keep for 2-3 months. It can go rancid so best to keep an eye on it.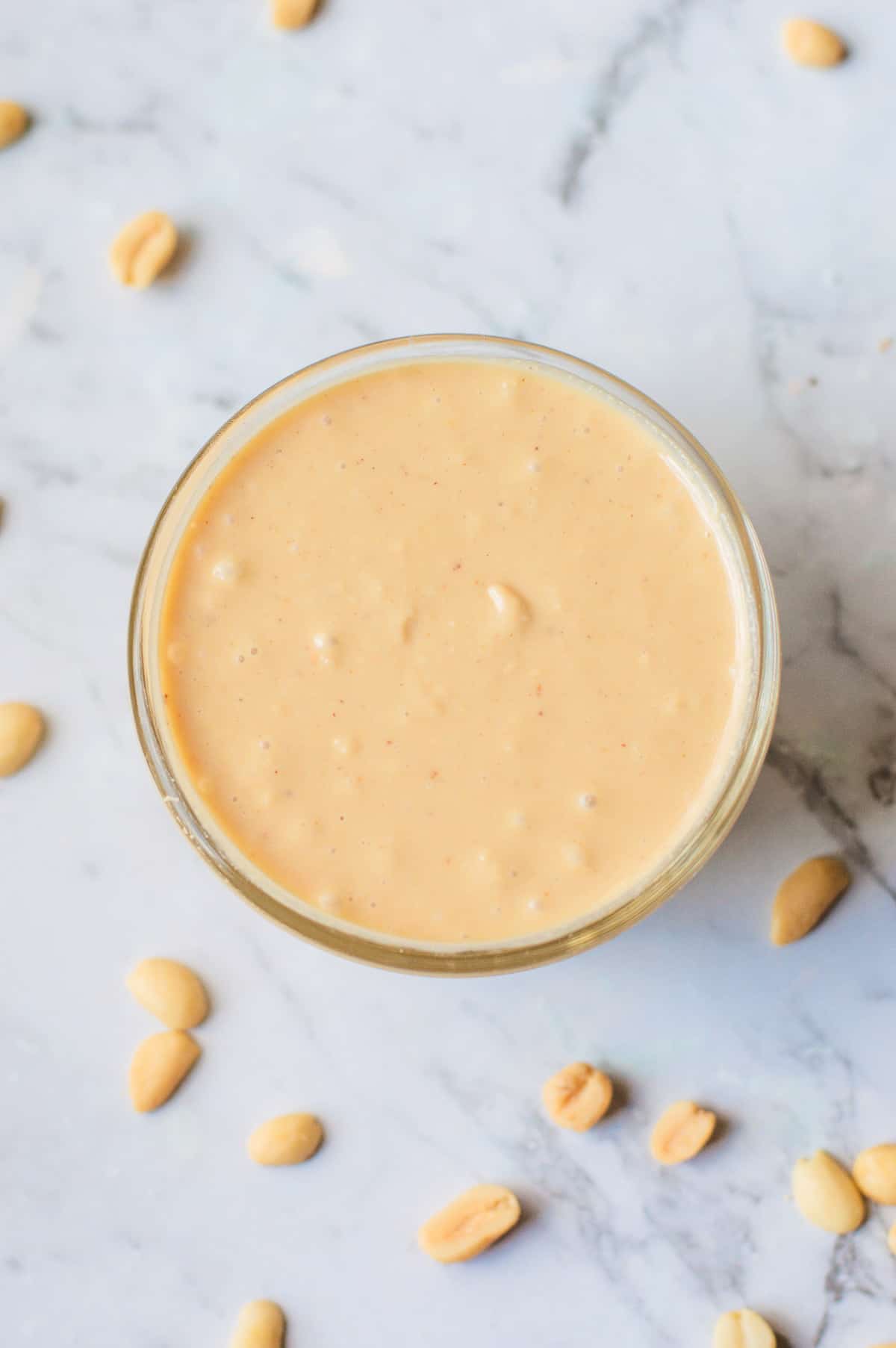 You Might Also Like
Thermomix Almond Butter
Thermomix Tahini