A quick and easy recipe for basic Thermomix Pizza Dough which makes wonderful pizza bases. Once you master this recipe, you'll never order take out again.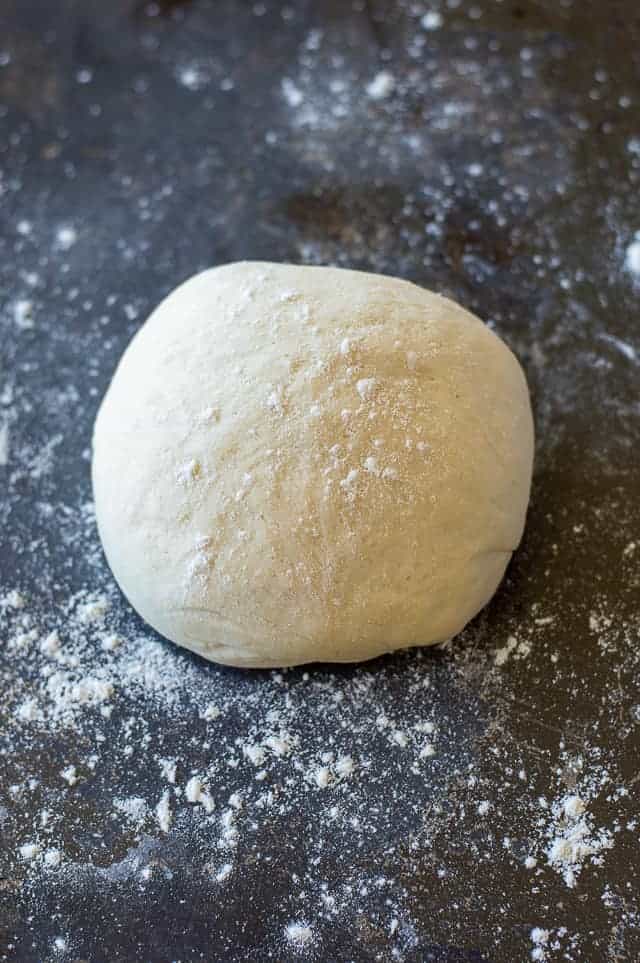 If there's one recipe to master in the Thermomix it would have to be basic pizza dough. Unless you love kneading by hand, making pizza dough in the Thermomix is a breeze. All it takes is a few store cupboard ingredients, 45 mins for the dough to rise and once you make it you'll never look back.
This is a staple in our household which we make at least once a week. It's a fraction of the cost of store bought pizzas and the variety of toppings you can add are endless.
A good thing about making your own pizza dough is it can keep in the fridge for up to three days. It also freezes well so you can always have some on hand for an easy midweek meal. And the kids love getting involved in the kitchen to help with all the toppings.
To make it, just add the ingredients to the TM bowl and knead for 2 minutes. Turn out onto a lightly floured board, roll into a ball and place into an oiled bowl. Cover with a tea towel and leave to rise for 45 minutes to 1 hour until double the size.
Once risen, knock back or punch down the dough and roll or stretch into any shape you like. Decorate with your favourite toppings and you're good to go. This recipe makes 2 large pizza bases.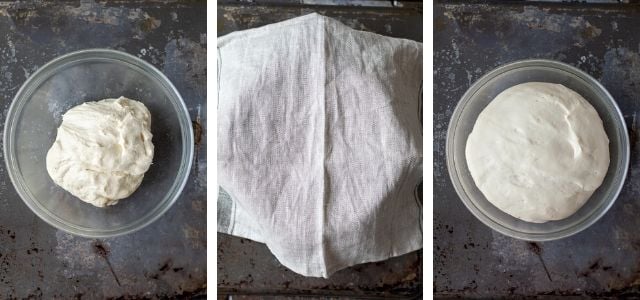 The Best Flour to Use
Bakers flour or typo 00 is the recommended flour to use but personally I use plain flour as I don't always have bakers flour on hand. It's expensive, it always comes in a 5kg bag and I don't have too much space in my kitchen to store it.
To Make in Advance
Pizza dough can be made ahead and left in the fridge to rise. It will keep for 3 days.
To Freeze
Wait for the dough to rise then knock back and form a ball. Cut into whatever size you like and store in the freezer in zip lock bags for up to 3 months. To thaw, leave on the bench top for 1-3 hours depending on the size of the dough ball.
Achieving a Crispy Bottom!
This can be a bit hit and miss unless you have a proper pizza oven. I find that preheating a pizza stone or baking tray in a very hot oven for 20 minutes before you cook the pizza helps achieve this and and also lightly dusting the tray with semolina helps. Brushing olive oil around the edge of the pizza will achieve a lovely crispy crust.
How Long to Cook
Pizza will cook for approximately 10-15 minutes in a hot oven of 200-220°C. It's a good idea to keep an eye on the toppings after the first 8 minutes so they don't burn.
Favourite Pizza Toppings
Tomato, mozzarella and basil
Tomato, mozzarella, pepperoni and red hot chili pepper
Rocket, fig & goats cheese
Ham and Pineapple aka Hawaiian
Prosciutto and rocket