A refreshing Thermomix Raspberry Mango Sorbet that can be whipped up and ready on the table in five minutes.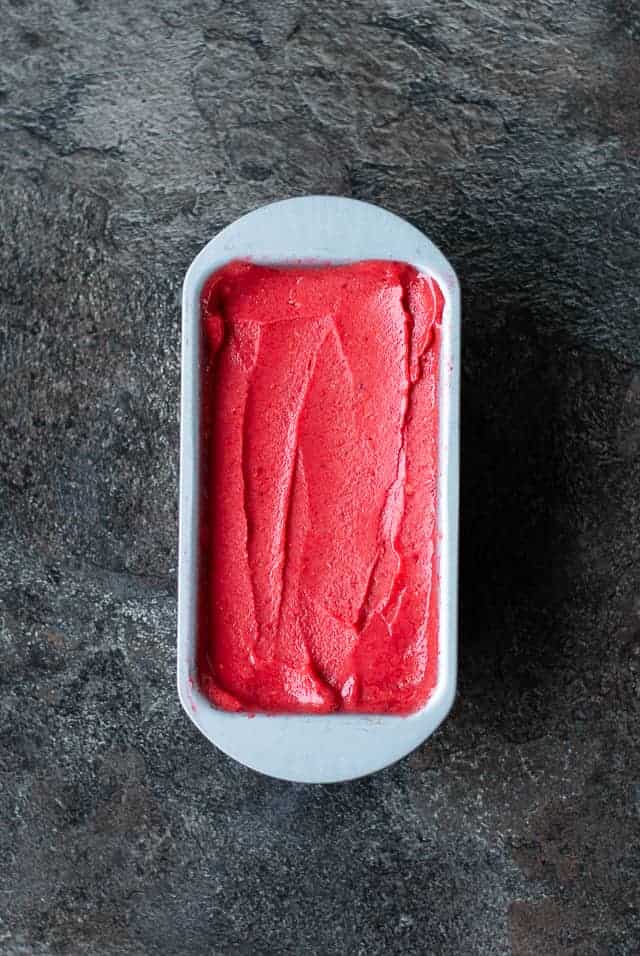 Sorbets are one of the easiest desserts to make in the Thermomix and a brilliant way to cool down when the weather's hot. Supermarket sorbets are often full of unnecessary additives and added sugar so making your own is a better option.
This sorbet contains only three ingredients - mango, raspberries and lemon juice. The frozen mango adds creaminess and the raspberries add a lovely pink colour. I've added some lemon juice as I love the tangy flavour but you could always opt for a little icing sugar instead for some sweetness.
When I first got my Thermomix back in 2014, I ran into problems with the whisk getting stuck and the motor overloading when making sorbets. To overcome this, just allow the fruit to thaw out for a few minutes and then insert the butterfly attachment and mix until smooth and creamy.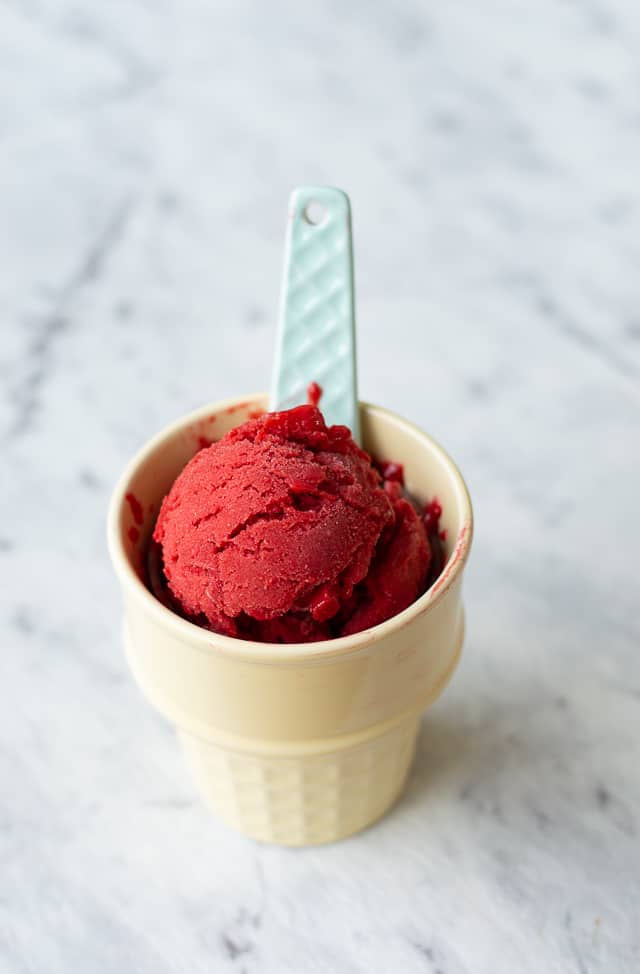 I find that Thermomix Sorbet is best eaten when it's just been made so it's lovely and creamy and like a soft serve. If it's too soft you could always place it in the freezer for twenty minutes to firm up.
This sorbet can be stored in the freezer but will be very hard at first when you take it out. To thaw out, just leave on the bench top for twenty minutes until softened.
You Might Also Like
Mango Sorbet with Mint and Lime
Dairy Free Chocolate Mint Ice Cream
Pineapple Sorbet
Nutella Ice Cream
Gin & Tonic Sorbet