These Thermomix Apple Cinnamon Muffins are a real treat, especially for breakfast on a cool Autumn morning. The warm spicy cinnamon pairs brilliantly with the apples and the delicious aroma of them baking is irresistible.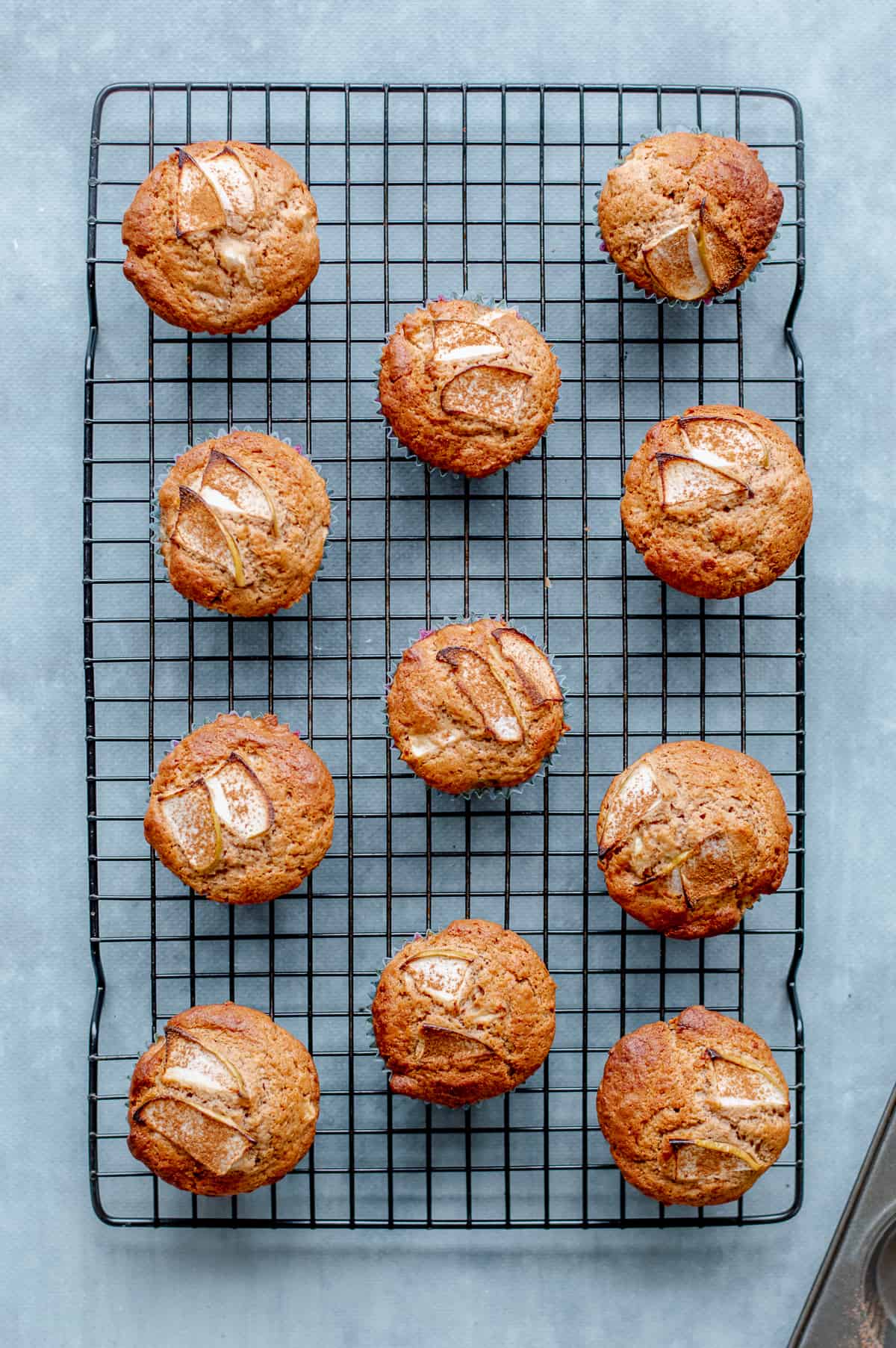 As with a lot of recipes, muffins are pretty quick and easy to make in the Thermomix. This is one of my favourite flavour combinations and they freeze well so if by any chance there are any left over they can be popped in the freezer for another day.
How to Make Step by Step
Start off by preparing the apples, either red or green work well.
Peel and core one of the apples and chop it into bite sized pieces and place in a bowl. Pour over half the lemon juice (from one lemon).
Slice the other apple into thin slices and place into a separate bowl, pour over the remaining lemon juice and toss to combine.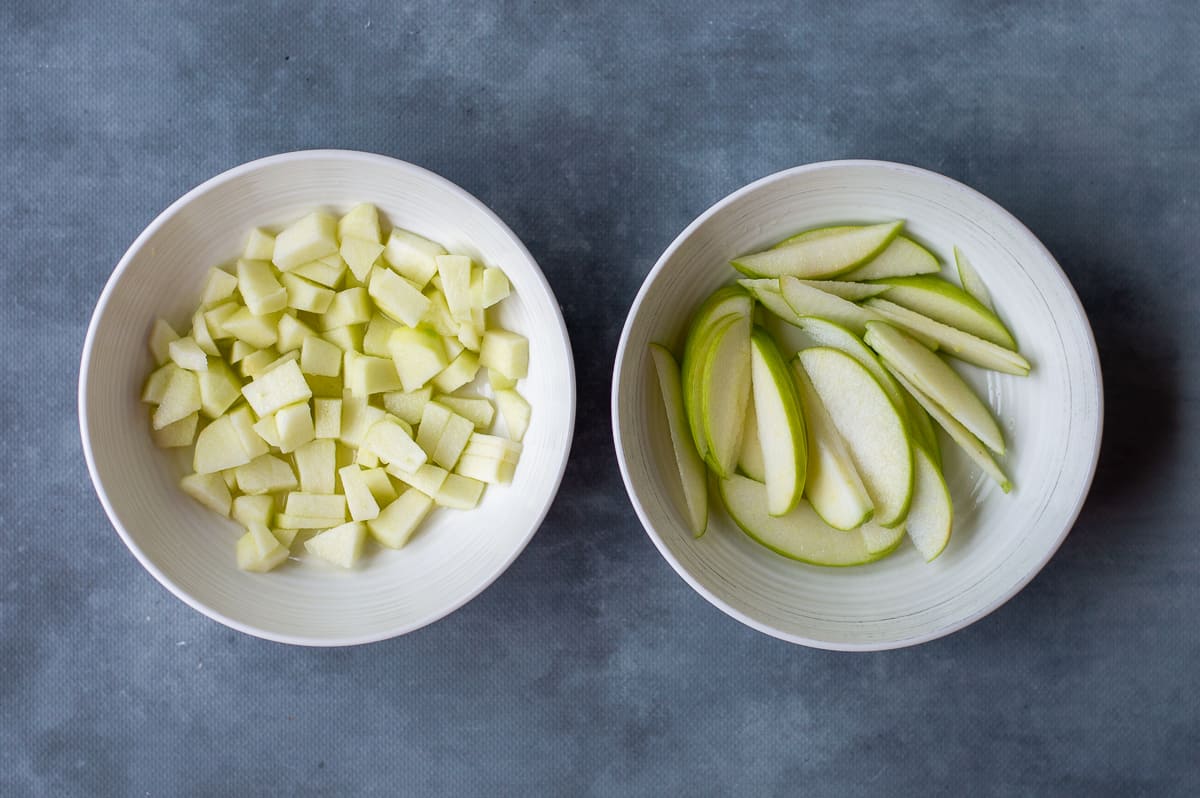 Now for the muffin batter - it's pretty much a dump and mix recipe so not too tricky if you easily get distracted like me (especially homeschooling teenagers in this current staying at home time 😔).
Scoop the batter into the muffin cases - I usually do this with an ice cream scoop, we have the one with the lever making it easy to release. Then for the finishing touch - place the sliced apples onto each muffin and sprinkle with a little cinnamon.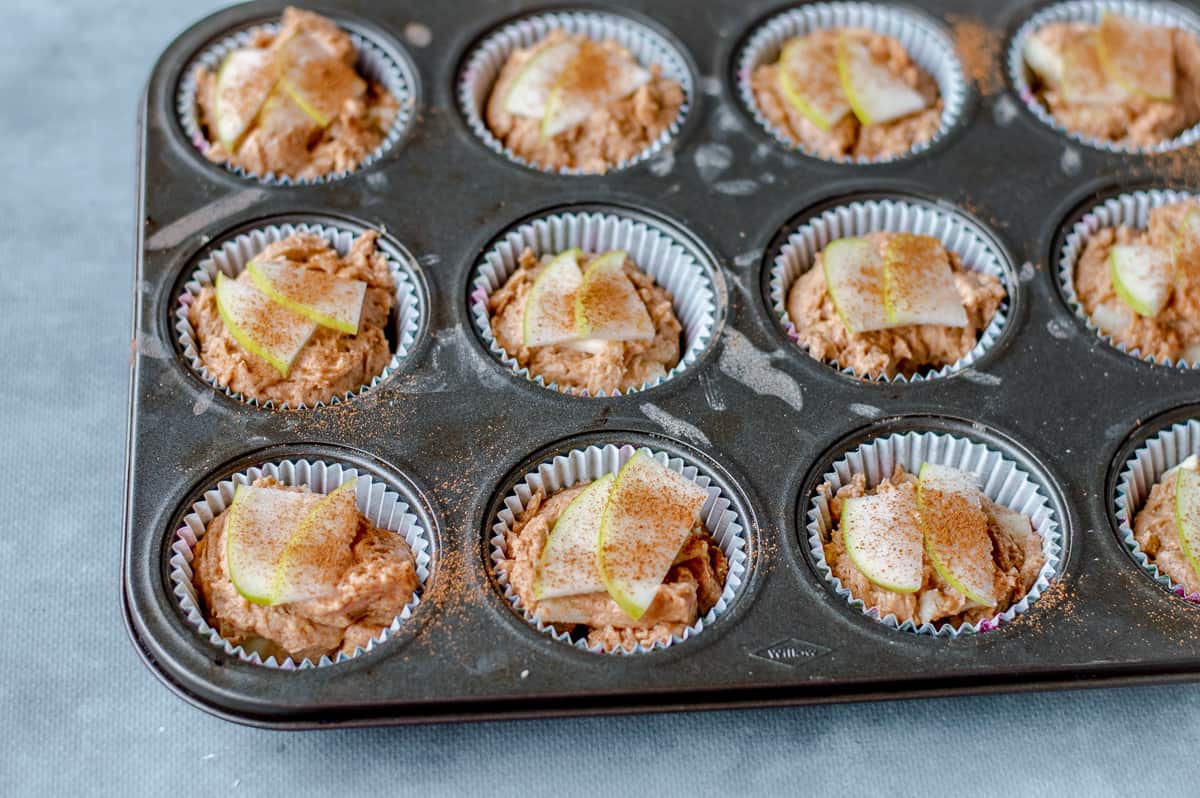 Bake in the oven for 15-22 minutes until lovely and golden and a toothpick comes out clean. Timing will vary a lot of the oven so best to keep an eye on it.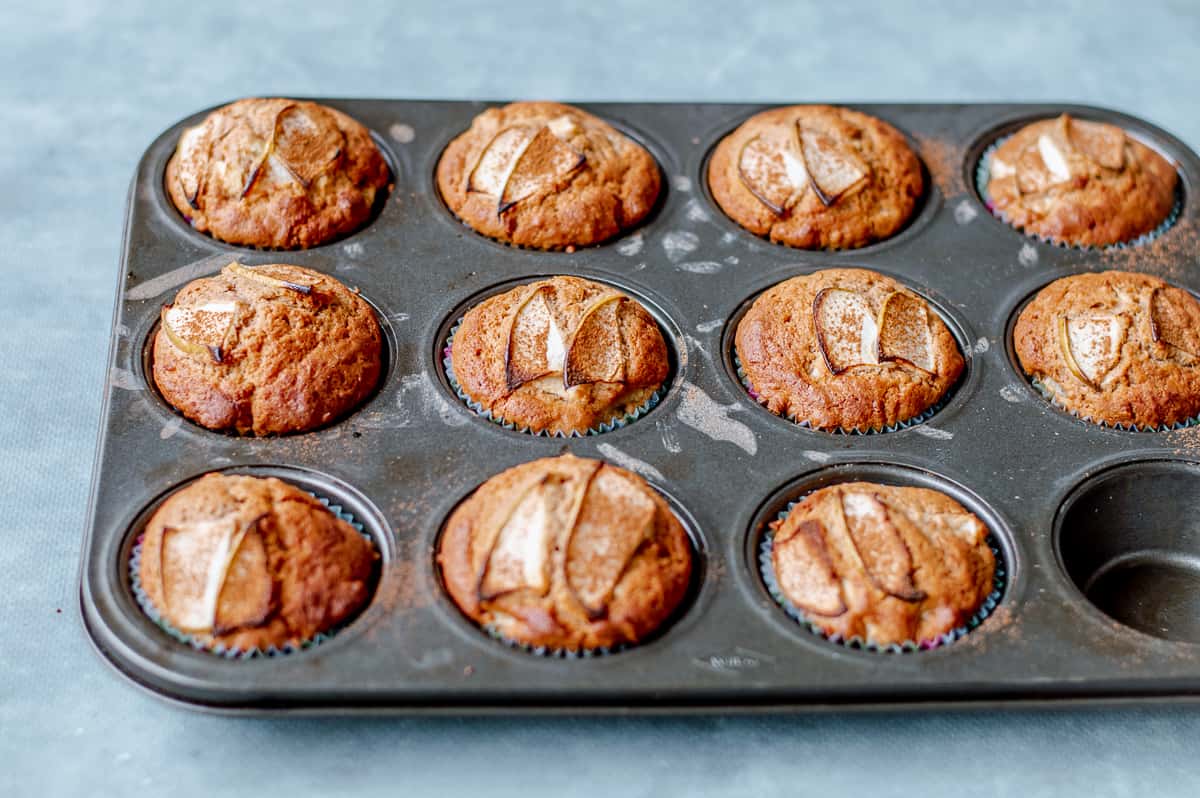 Leave the muffins to cool in the tin for a few minutes then turn out onto a wire rack. These taste delicious warm from the oven or they can be stored in an airtight container for a few days and heated up in the microwave.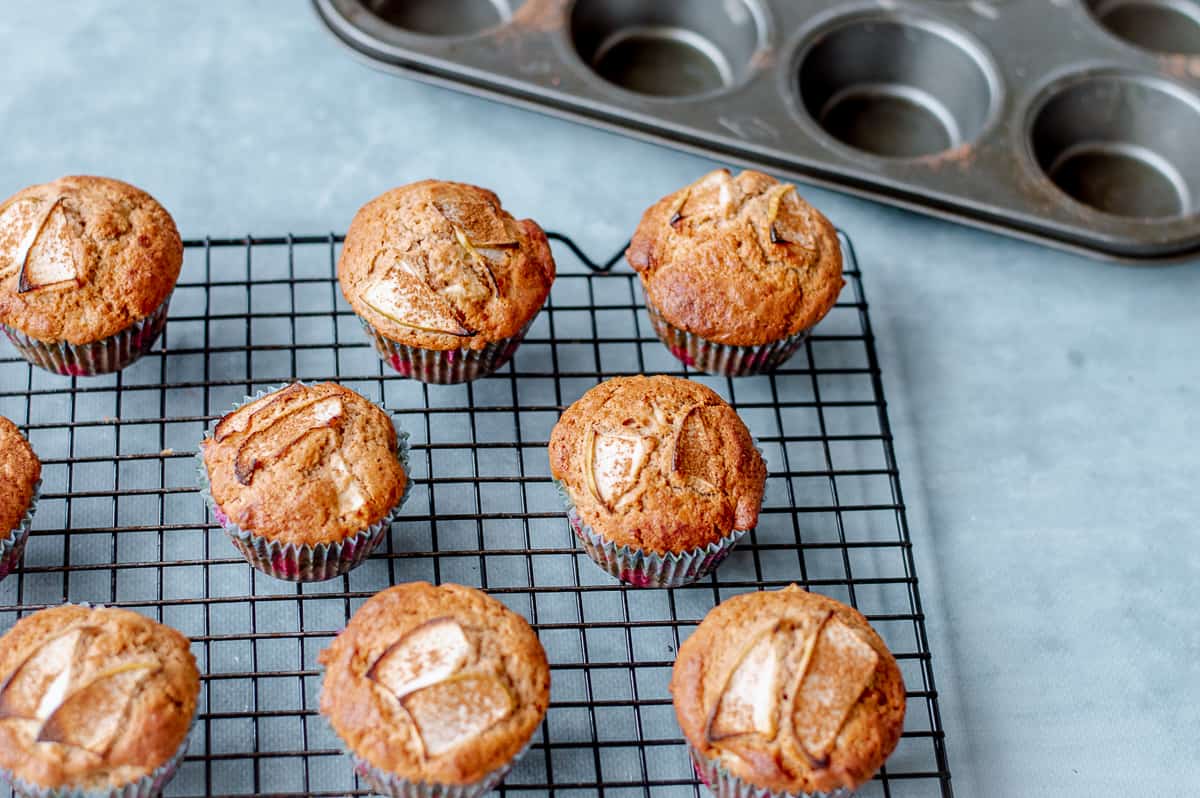 If you'd like some more delicious apple recipes to make in the Thermomix then check out my Apple Crumble, Apple Galette and Autumn Apple Cake.
You Might Also Like
Nutella Muffins
Sweet Potato and Five Spice Muffins
Chocolate Cake
Chocolate Brownies (Donna Hay Recipe)