A deliciously soft sponge with tender pieces of apple in each bite, this Thermomix Apple Cake captures the essence of Autumn.
I love baking with apples, especially at this time of year when the Autumn leaves start to fall. Some of my favourite apple recipes are Apple Crumble, Apple Galette and Apple Cinnamon Muffins.
Granny Smiths are ideal to bake with as their flavour is tart which complements the sweetness of baking recipes, but I often use whatever is left in the fruit bowl.
How to Make Step by Step
Peel, core and chop the apples up into 1-2cm pieces and place in a large bowl and toss with the lemon juice. (The lemon juice prevents the apples from turning brown).
Make the batter in the Thermomix and stir in the apples with a spatula.
Bake in the oven for 50-60 minutes until lovely and golden. Leave to cool slightly in the tin before transferring to a wire rack to cool completely.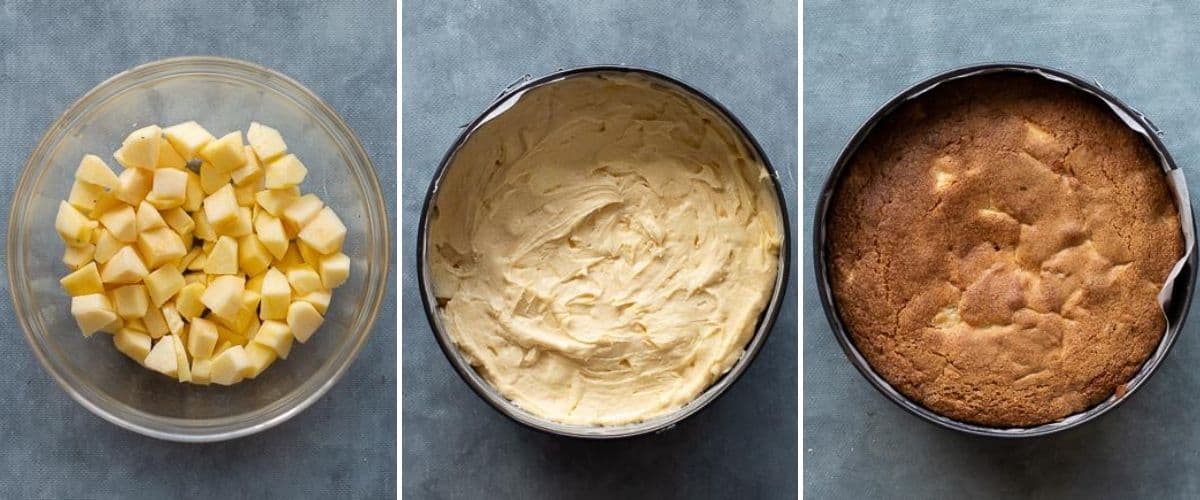 Optional Additions
Jazz up this Thermomix Apple Cake by adding the following:
A handful of chopped walnuts

Sprinkle some flaked almonds on top

Add some cinnamon or allspice

Some chopped dates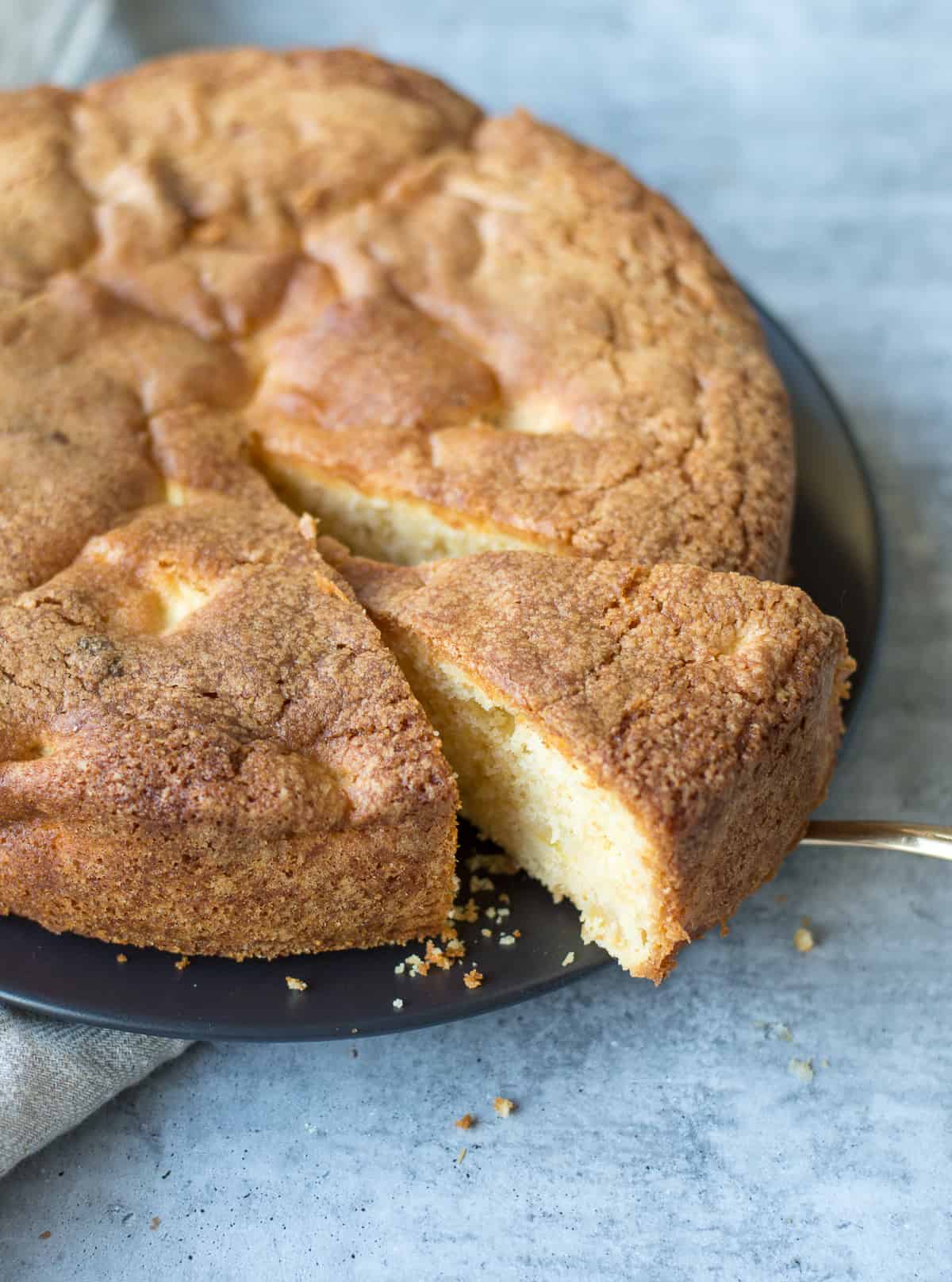 To Make Ahead and Keep
This Apple cake tastes better fresh from the oven but will keep covered in the fridge for 2-3 days.
You can freeze it for up to 3 months, just let it cool completely then wrap each slice with cling film or tin foil then store in an airtight container. Either thaw out in the fridge or at room temperature.
You Might Also Like
Chocolate Cake
Vanilla Cupcakes
Scones
Blueberry & Almond Friands
Thermomix Chocolate Brownies