A great way to use up overripe bananas is to make Thermomix Banana Bread. This moist, squidgy loaf cake is perfect for morning or afternoon tea and tastes excellent jazzed up with chocolate chunks for the ultimate sugar hit!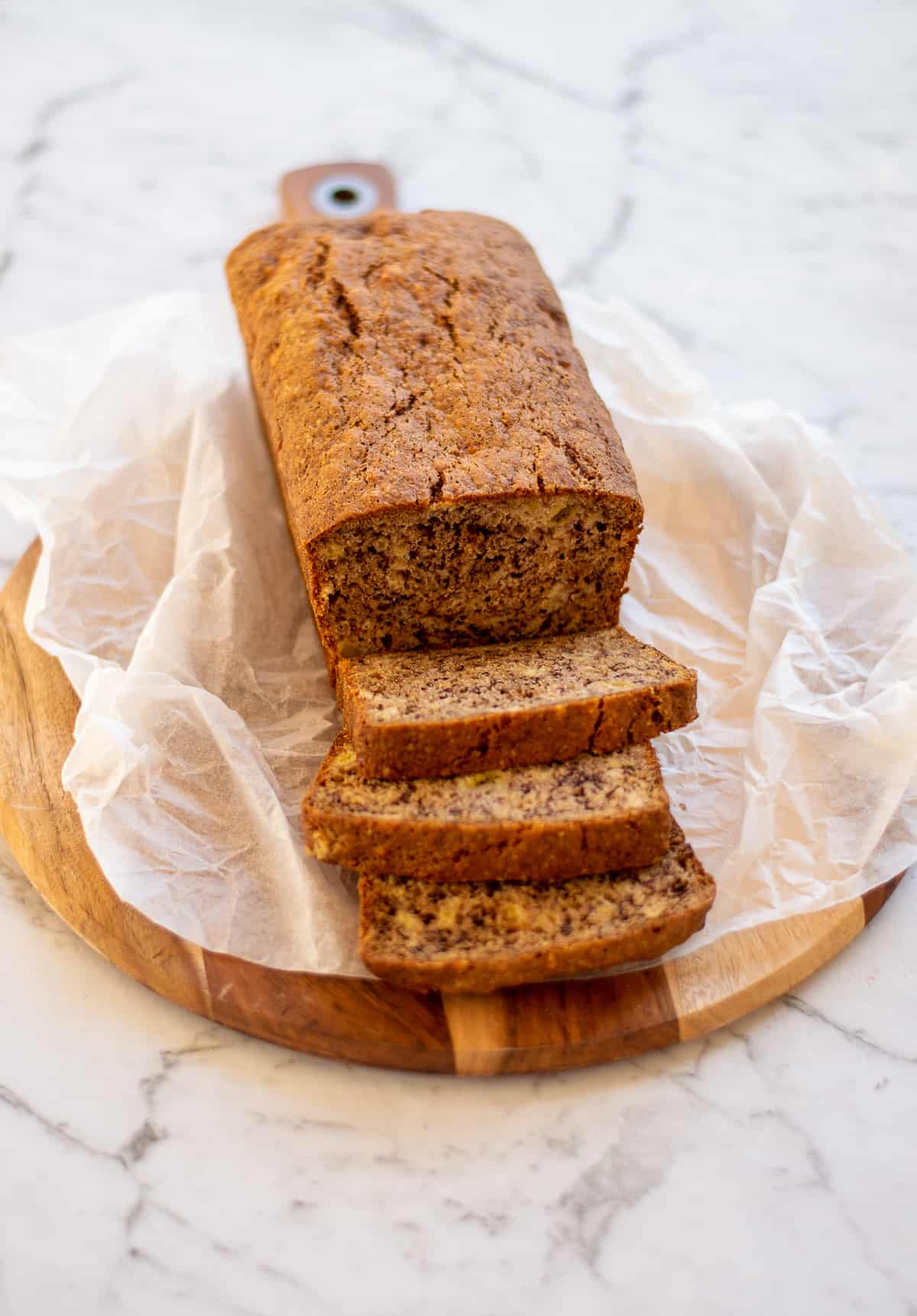 This banana bread recipe is a new and improved version of the one I published a couple of years ago, but since the whole world is staying home baking banana bread right now, I thought I should make it even better.
I'm thrilled with the results, and I hope you will be too. I made a batch yesterday, and it disappeared within a day!
Tips on How to Make
It's no secret that the best bananas for banana bread are ones that have turned black and squishy. You can also use riper ones, but the results won't be as light and fluffy.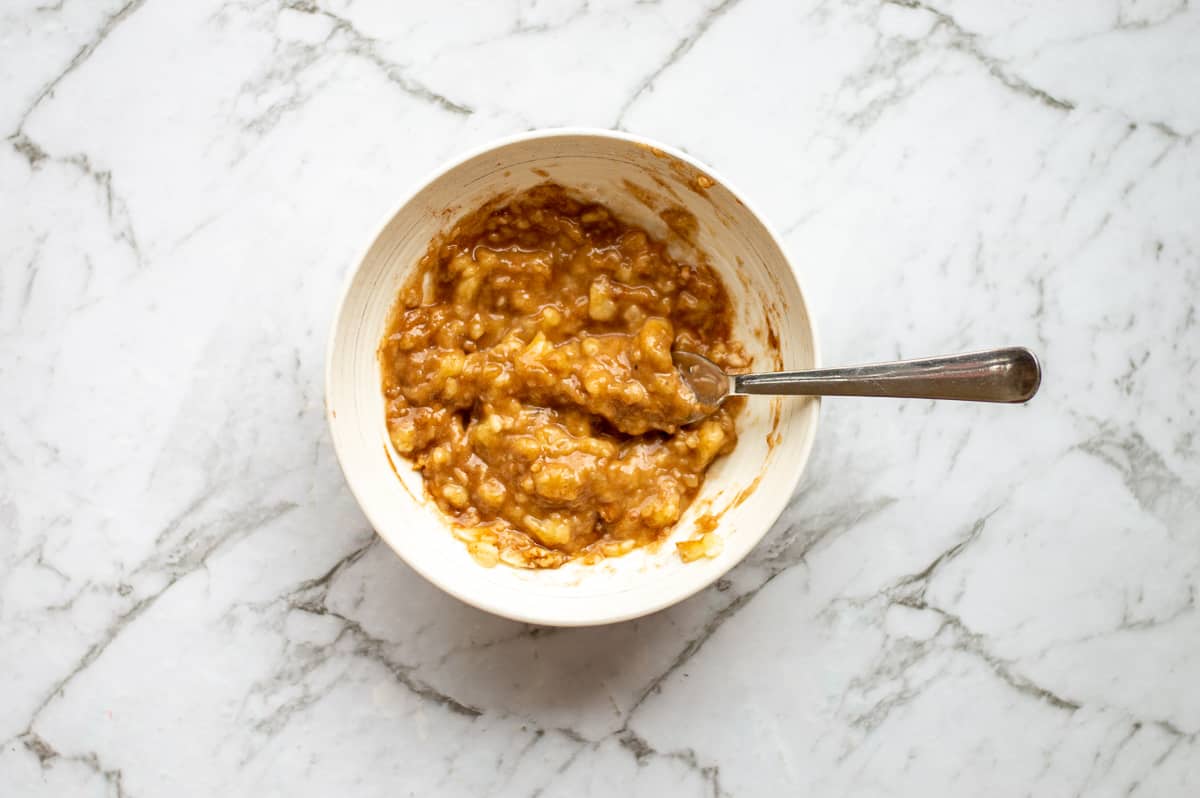 It's straightforward to make in the Thermomix, and you'll most likely have all the ingredients in the fridge and pantry. My best tip for the best banana bread would be not to over mix the batter, so it doesn't become dense.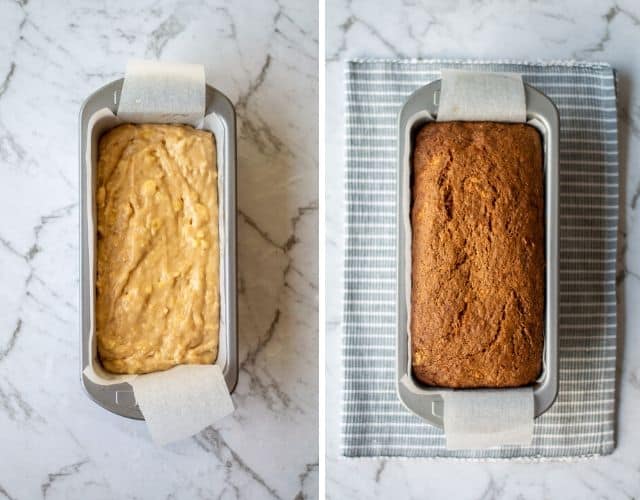 Optional Extras
A few popular extras to add into the batter are toasted walnuts, raisins and my favourite - dark chocolate chips or chocolate chunks.
My favourite way of enjoying banana bread is warm from the oven with some berries and a drizzle of honey. It also tastes deliciously toasted and smothered in lashings of butter. You can freeze the banana bread if there are any leftovers.
You Might Also Like
Chocolate Brownies (Donna Hay recipe converted for the Thermomix)
Apple Cinnamon Muffins
Thermomix Apple Cake
Easy Chocolate Cake