These Thermomix Blueberry and Almond Friands make the perfect teatime treat. Pop the kettle on, put your feet up and enjoy!
A Friand is a small almond cake which is popular in Australia and New Zealand. It's very similar to the French Financier which is rectangle in shape (not to be confused with someone who works in the financial services! 😂)
I've used blueberries for this recipe, but you can use any berries you like. Friands are made with a lot of egg whites, and at the end of this post, I've listed some recipes to use up the leftover egg yolks.
Best Tips on How to Make
Friands are typically made without cupcake cases, so it's essential to generously brush each muffin hole with melted butter then sprinkle flour on each of them. I usually use cupcake cases for everything, so was a bit nervous about them sticking to the pan, but they came out well.
Mix the batter as per the recipe below. Fill each one about halfway to two-thirds of the way up, and it's quite runny, which makes it easy to pour into the muffin holes. Pop three blueberries on top - don't worry too much about pushing them down as the mixture will rise around them.
Bake in the oven for 25-30 minutes until lightly golden. Leave in the tin for 5 minutes before turning out onto a wire rack to cool. Use a table knife if necessary to help release them from the muffin tin.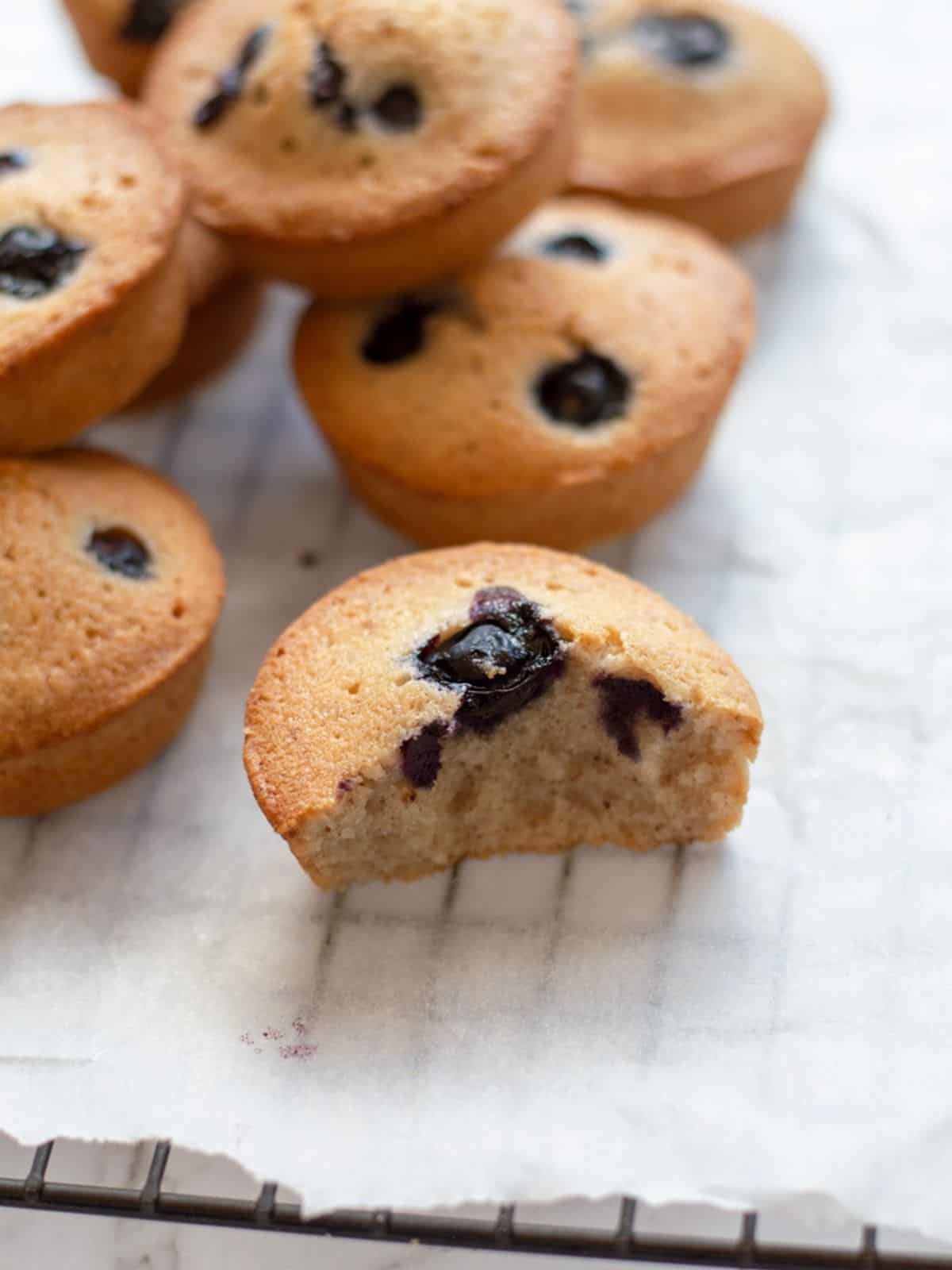 For special occasions these look lovely dusted in icing sugar - I forgot to do this for the photos!
As these Friands use only egg whites, here are some Thermomix recipes you can make with leftover egg yolks.
Lemon Tart
Creme Patisserie
Old Fashioned Vanilla Slice
Thermomix Custard
You Might Also Like
Thermomix Blueberry Muffins
Chocolate Pear Pudding
Thermomix Apple Crumble
Donna Hay's Chocolate Brownies converted for the Thermomix
Traditional Shortbread