These are the easiest fluffiest Thermomix Blueberry Muffins ever. They take no time to make and are perfect for breakfast or afternoon tea.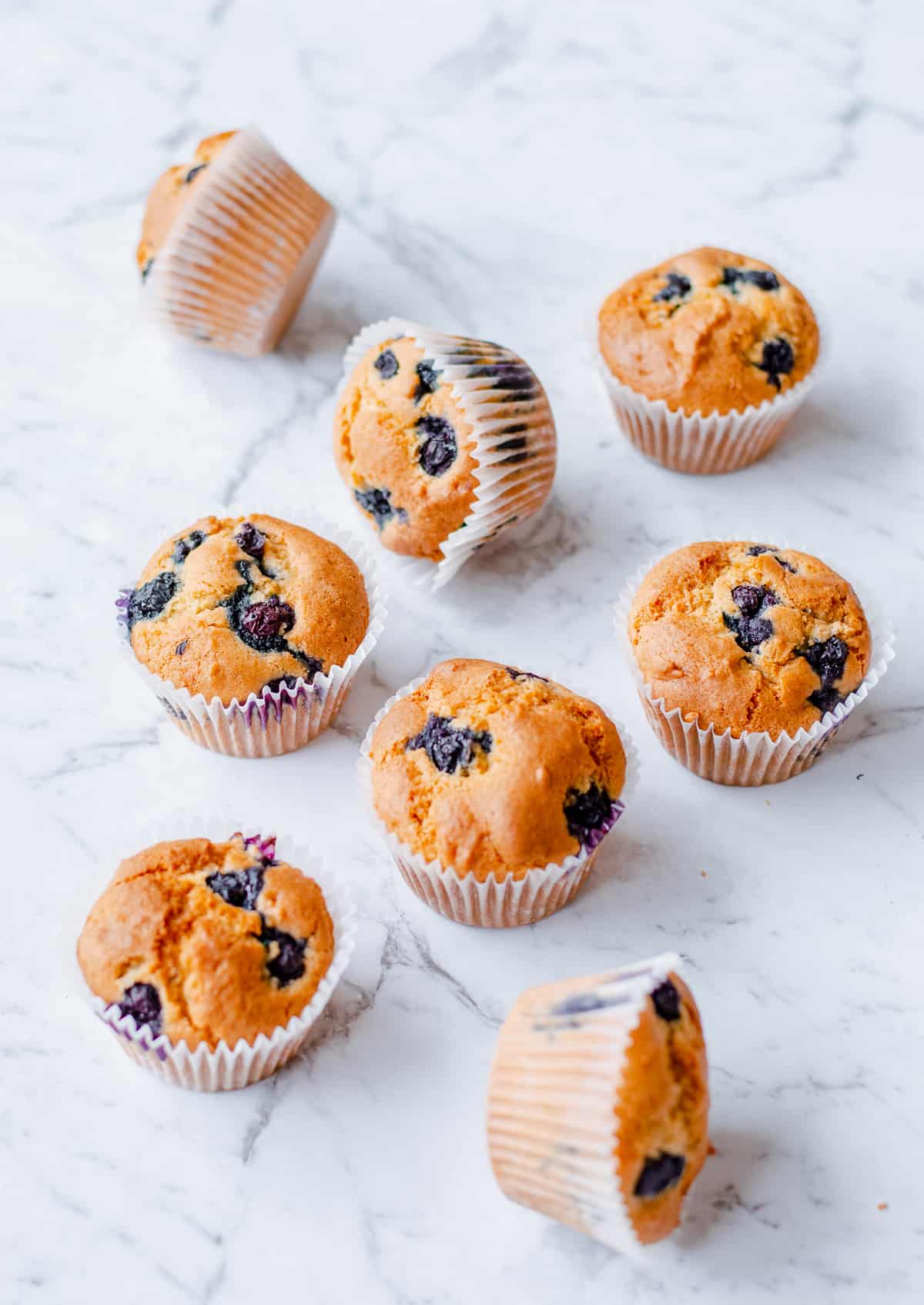 If you're after an easy recipe for Thermomix Blueberry Muffins, then this one is for you. They can be baked and ready in less than 30 minutes and taste moist and delicious.
Blueberries are often on special at our local supermarket, which is a great excuse to make Blueberry Muffins. I also like to make Blueberry Compote, Lemon Blueberry Scones, Blueberry Breakfast Smoothie, and Blueberry and Almond Friands in the Thermomix.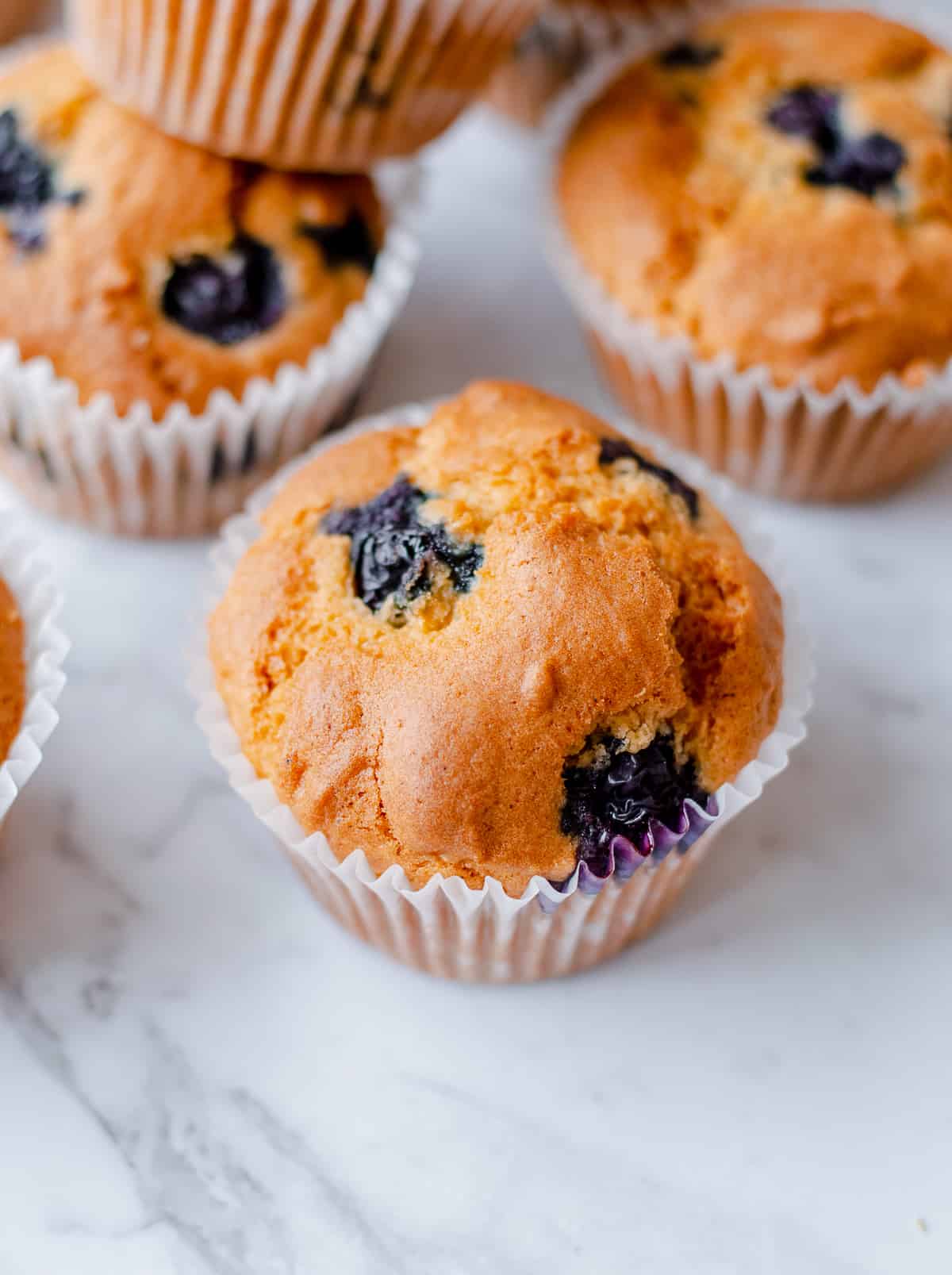 Tips on How to Make - Scroll to Recipe Card for Quantities etc.
To make them, it's just a case of weighing all the ingredients in the Thermomix bowl then mixing for a few seconds then you're done.
I'm not patient enough to wait for butter to soften at room temperature so soften it in the Thermomix first before adding the remaining ingredients.
It takes less than 5 minutes to prepare these if you use an ice cream scoop to scoop the batter into the muffin cases. I always love to poke a few blueberries into the muffins just before baking, so you're guaranteed to have blueberries in every bite.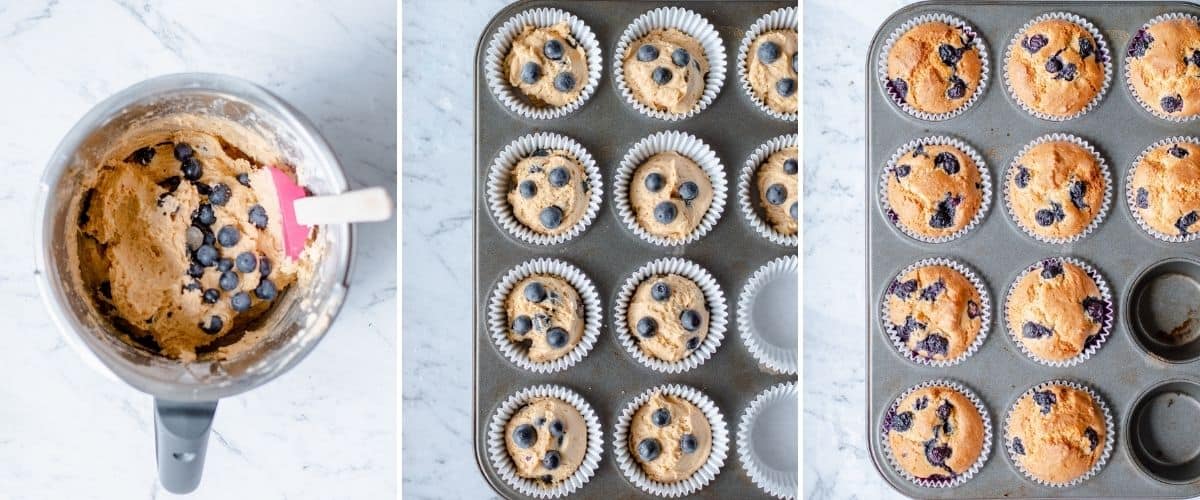 Optional Additions
I think Blueberry Muffins taste amazing on their own, but you could also add some white chocolate chips or some lemon rind for a lemony twist.
How to Store
These taste best on the day they were made but will keep for a few days in an airtight container. Heating them in the microwave will give them a freshly baked taste.
To Make Ahead and Freeze
To freeze the muffins, all them to cool then wrap tightly in plastic wrap or foil. Place them in a resealable freezer bag or airtight container and label. They will keep for up to 3 months.
Some More Thermomix Muffin Recipes You Might Like
Thermomix Apple & Cinnamon Muffins
Thermomix Nutella Muffins
Thermomix Sweet Potato & Five Spice Muffins