These Thermomix Chocolate Christmas Cookies are so simple to make. All the ingredients are added to the Thermomix at the same time and then all you do is mix for 30 seconds then they're ready to roll out.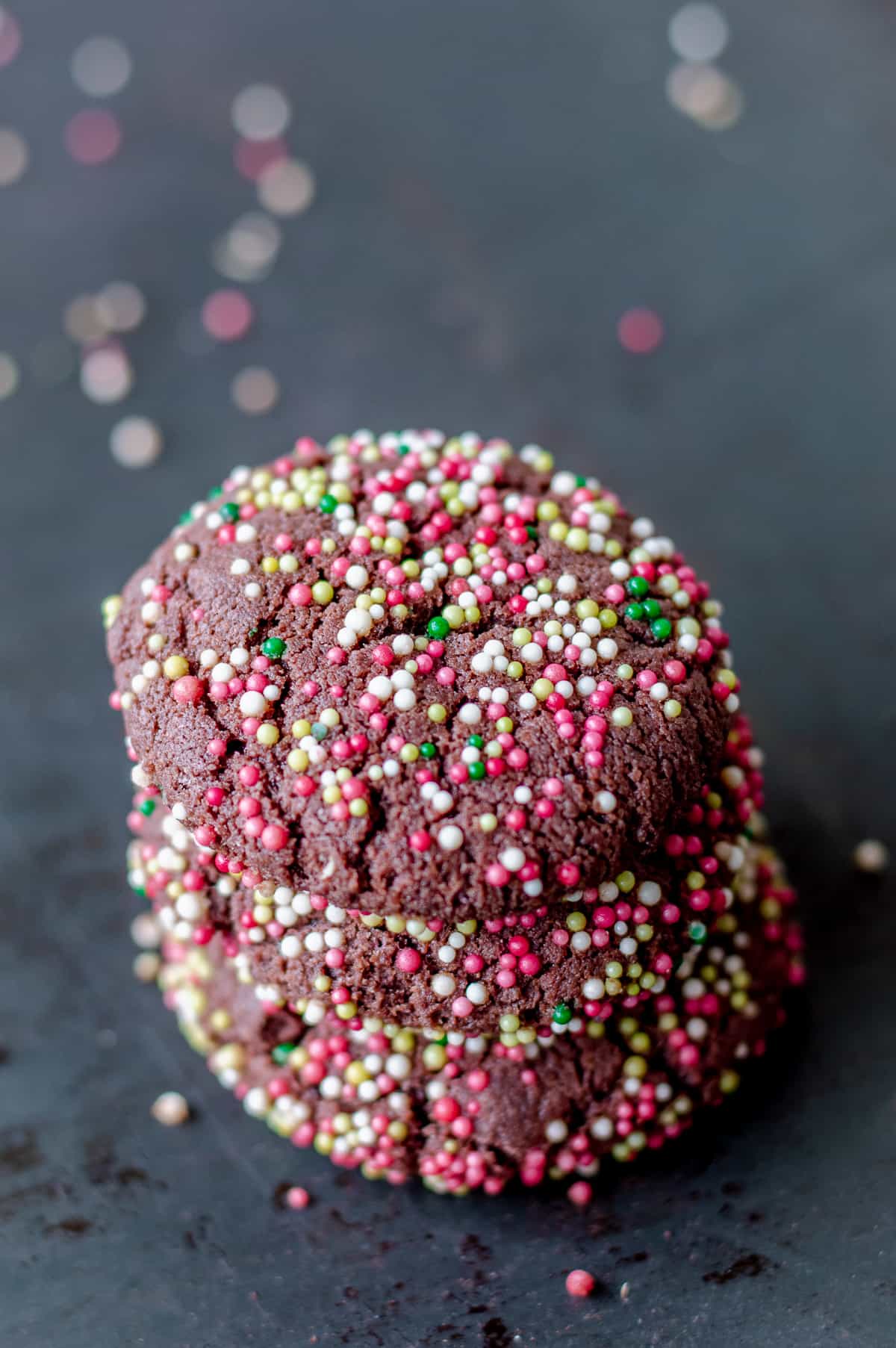 These chocolatey Christmas cookies melt in your mouth and are covered with festive sprinkles which you can pick up at most supermarkets at this time of year. They are perfect for last-minute holiday baking as they're quick and easy to make, and there is no need to pre chill the cookie dough.
How to Make
Add all the ingredients to the Thermomix (apart from the sprinkles).
Mix for 30 seconds until the dough comes together.
Roll out into walnut-sized balls with your hands.
Dip in Sprinkles - be as generous with the sprinkles as you like!
Bake for 15 minutes in a moderate oven until the cookies harden around the edges.
When the cookies are baked, it's essential to leave them on the baking tray for at least 10 minutes to cool down and harden up as they are soft when they come out of the oven. It's tempting to eat them, but they do fall apart, so a little patience wears off!
How to Store the Cookies
These cookies taste better fresh but will last for up to three days in an airtight container in the pantry.
More Thermomix Christmas Recipes
Thermomix Gingerbread
Thermomix Shortbread
Christmas Melting Moments
Thermomix Easy Mince Pies
More Thermomix Cookie Recipes
Chocolate Chip Cookies
Christmas M&M Cookies
White Chocolate and Cranberry Cookies