Get into the festive spirit with these soft and chewy Thermomix Christmas M&M Cookies made with red and green M&Ms and white chocolate chips.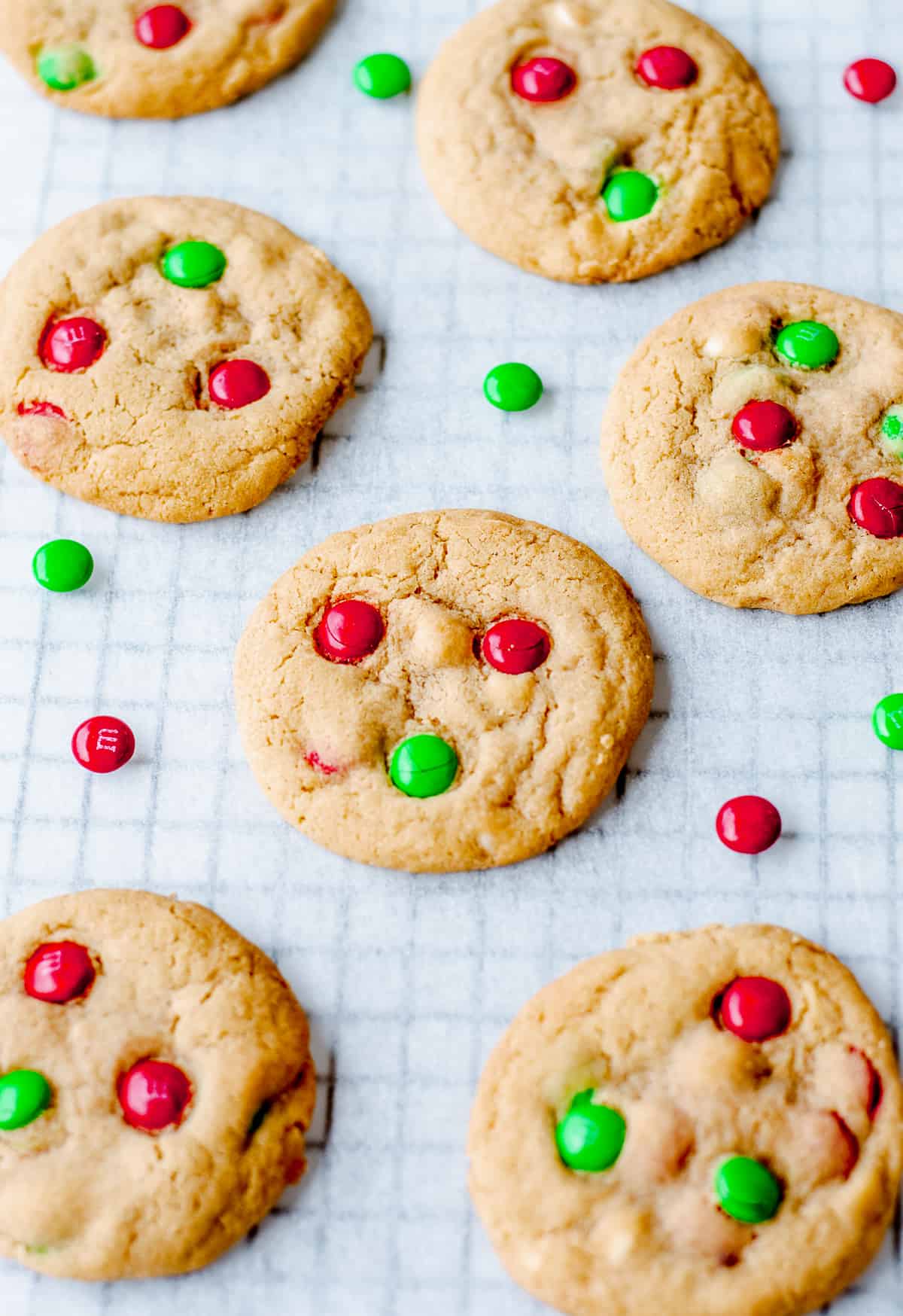 It's never too early for Christmas baking! These deliciously soft cookies with red and green M&Ms and white chocolate chips taste amazing. They take little time to prepare in the Thermomix, and the dough can be made ahead.
You can find red and green M&Ms in the Christmas section at Coles and Woollies, and they usually appear well before December. I've only found large red and green M&Ms as opposed to mini ones, but either will do.
To make these in the Thermomix, I make the dough first then stir in the M&Ms and chocolate chips with a spatular or wooden spoon at the end, so they don't become fragments. Before baking, it's always good to press a few extra ones and some white chocolate chips on top as it looks more festive.
To Make Ahead
Christmas is always a favourite time of year in our house for baking, but sometimes it's nice just to pull something out of the freezer that's all ready to go into the oven. The great thing about cookie dough is it freezes well so if you have unexpected guests dropping by they can be prepared and baked in 20 minutes.
I've written a separate blog post on How to Freeze Cookie Dough which you can find here.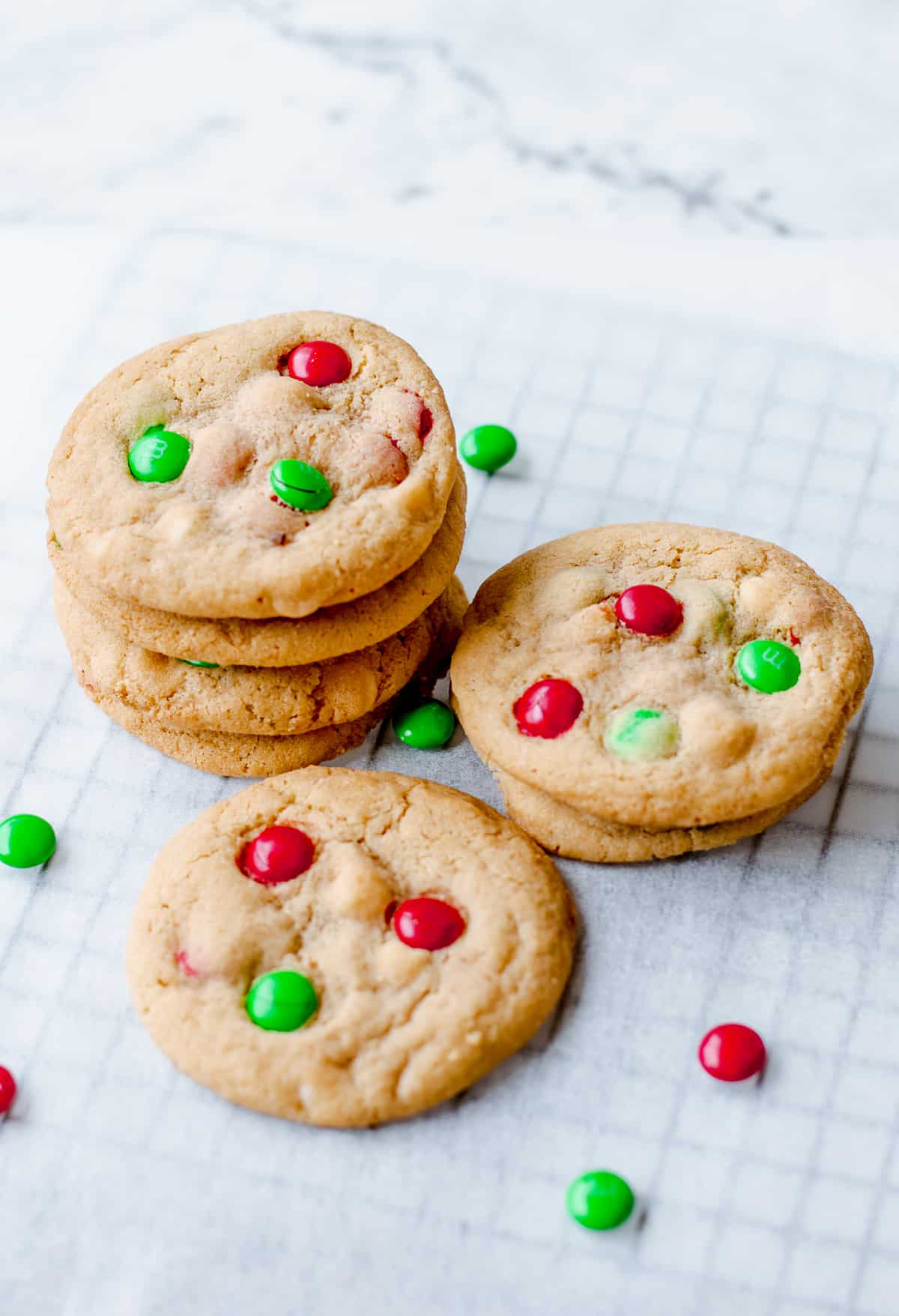 To Store
These Thermomix Christmas M&M Cookies taste better fresh, but they can be stored for up to three days in an airtight container.
More Thermomix Christmas Recipes You Might Like
Easy Thermomix Mince Pies
Christmas Rocky Road
Gingerbread
Traditional Shortbread
Christmas Melting Moments