These easy Thermomix Mince Pies are a doddle to make and baked and ready in next to no time. I've used my tried and trusted shortcrust pastry recipe and a jar of Robertson's fruit mince for ease.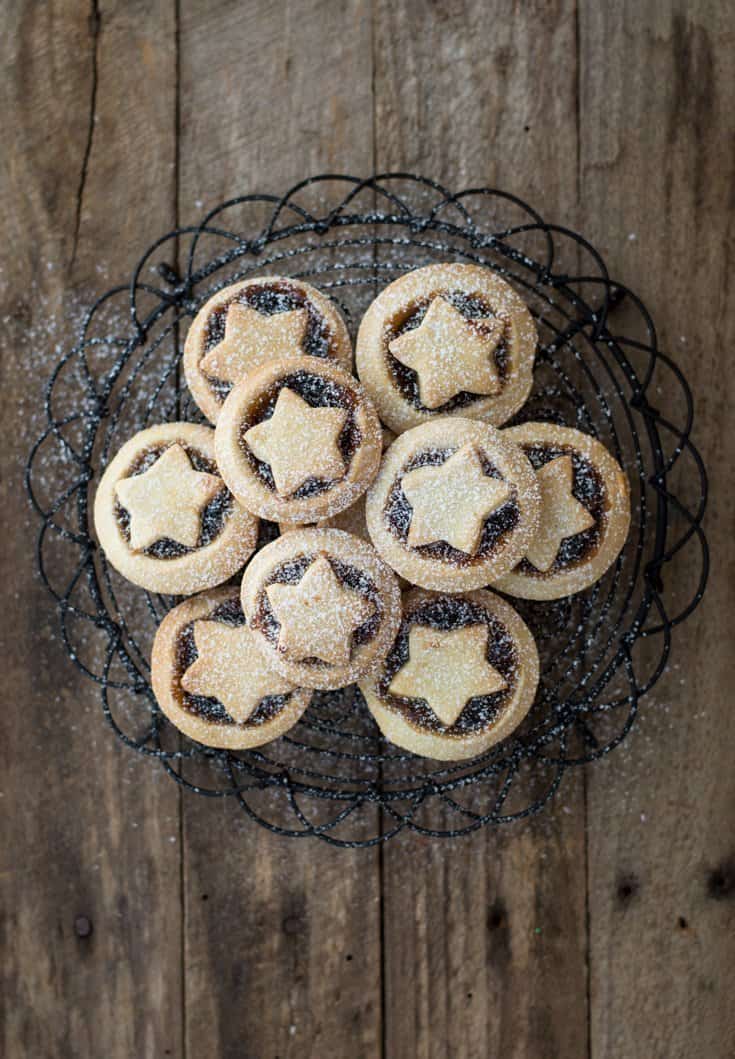 There are a few recipes for fruit mince on the Thermomix Recipe Community Website but for this recipe I've used Robertson's as it's perfectly tasty and saves a lot of time. Even though it can get incredibly hot here in Melbourne at Christmas there's nothing like a warm mince pie with a dollop of brandy infused cream and some mulled wine to wash it down.
To make these mince pies, I've used a 12 hole patty tin which I picked up at Woolies. It's similar to a muffin tin but with small round individual indentations that make perfect petite mince pies. The good thing about this is the feeling of less guilt if you consume more than one.

The pastry takes a few minutes to make in the Thermomix and if you have time to chill it in the fridge for 15 minutes it will hold it's shape better when rolling. For the base of the mince pies, I used a round cutter measuring approximately 6.5cm and a small star cutter which I found in my trove of baking equipment.
Just before serving, dust these bad boys with a sprinkling of icing sugar and enjoy with brandy custard, cream or on their own with a hot cuppa!
These mince pies taste best warm from the oven but they can be reheated in the microwave. A word of warning though not to overheat them - ten seconds should be adequate to escape a burnt tongue!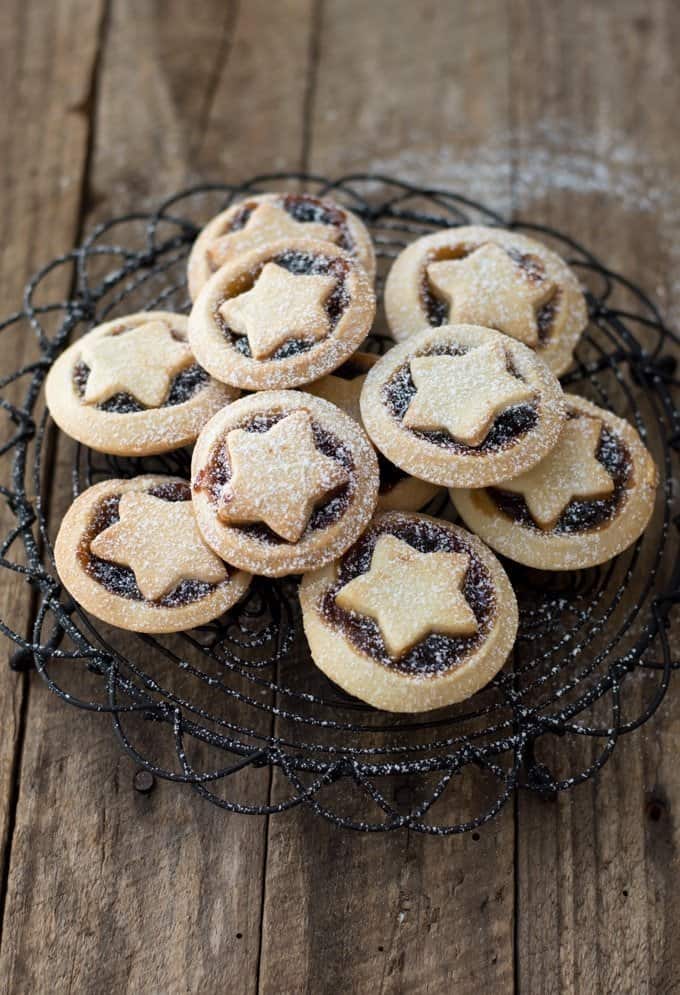 You Might Also Love
Thermomix Christmas M&M Cookies
Christmas Melting Moments
Thermomix Christmas Rocky Road
Thermomix Fruit & Nut Bark
White Chocolate and Cranberry Cookies